I have lived and worked in Manitou for more than fifteen years, and like most "locals" have never really taken the time to explore all that this picturesque town has to offer. Nestled at the base of the granddaddy of them all Pikes Peak; Manitou Springs belies a unique spirit hard to find in other Rocky Mountain towns.
Known for its centuries old healing mineral springs that are found throughout the town, Manitou Springs offers an array of top tourist attractions: adventures, retreats, innovative technology and tasty places to reconnect – all within a three mile walking distance.
1. The Incline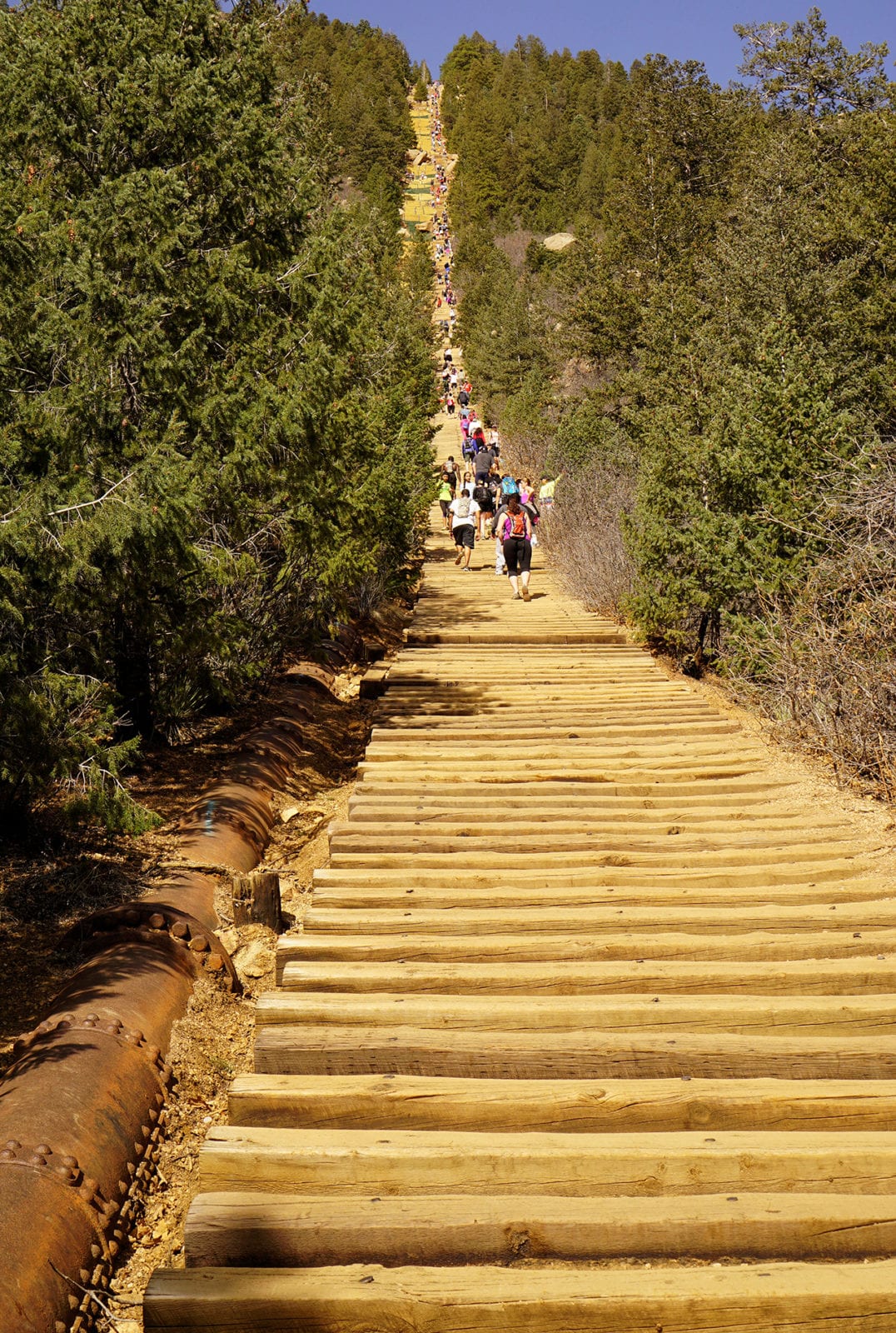 So, late this summer I decided to do the walk! The far West side of town is all about adventure for those bold enough to tackle the Incline; one-mile of steep steps, a perpendicular climb that hugs a portion of the 14,115 foot Pikes Peak.
The most popular hike in Colorado Springs, the Manitou Incline boasts more than 200 hikers a day, weather permitting. This steep mountain ascent was originally built as a cable car to carry materials to build pipelines on Pikes Peak.
2. Ziplining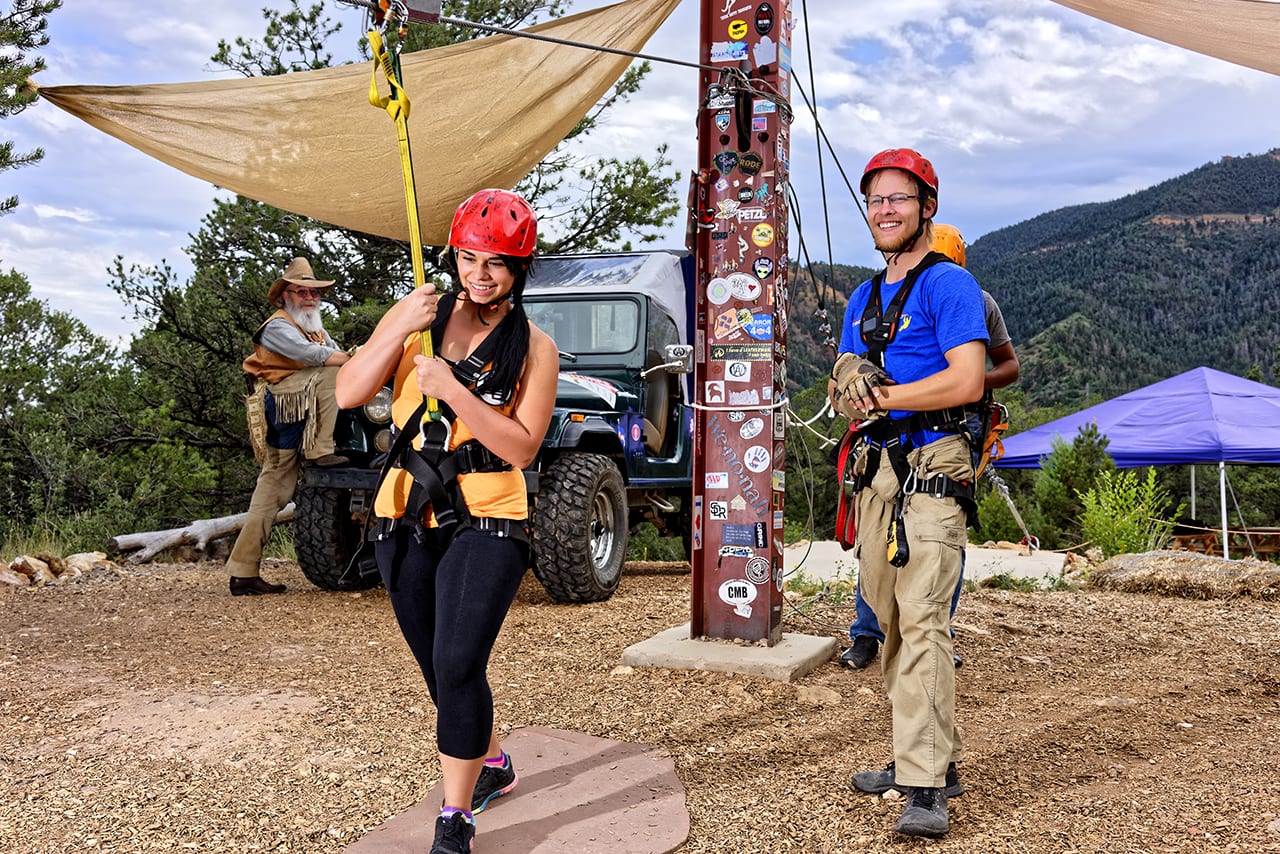 Adventures Out West is also headquartered there, and visitors can enjoy the natural terrain zip line, where five separate lines zip across canyons and through mountain foliage, along with rugged terrain Jeep Tours, as well as Segway trips through Garden of the Gods.
3. Historic Downtown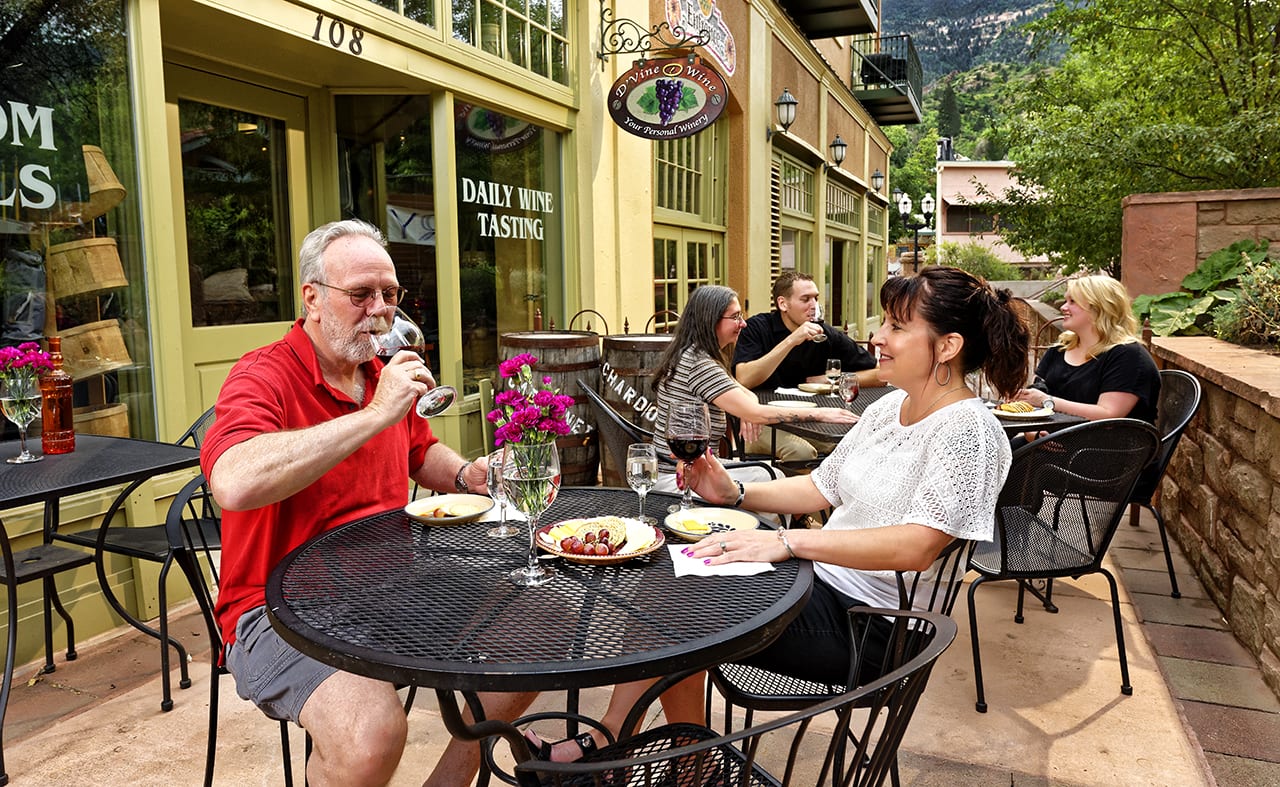 Traveling east into the heart of the shops and dining district the curious palate can find everything from casual bistros including Good Karma and Wine Bars such as D'Vine Wines where my husband and I sat down to taste several unique wines made on property. We also became novice vintners there, when we worked with the on-site wine maker to craft a case of hearty wine to give as Christmas gifts.
Continuing east the town boasts unique experiences for both the body and brain. Housed at the Manitou Art Center (MAC) is the Pikes Peak Makerspace.
My 34-year-old nephew is a member and spends time at the unique facility, which houses a 3-D printer and on-site engineer with three PhD's who is currently in the final stages of creating a prosthetic arm and hand for a young local teen who was born without them. Members share a wood shop, metal shop, a laser cutter, and electronics work-area to convert ideas into physical reality.
4. Hot Springs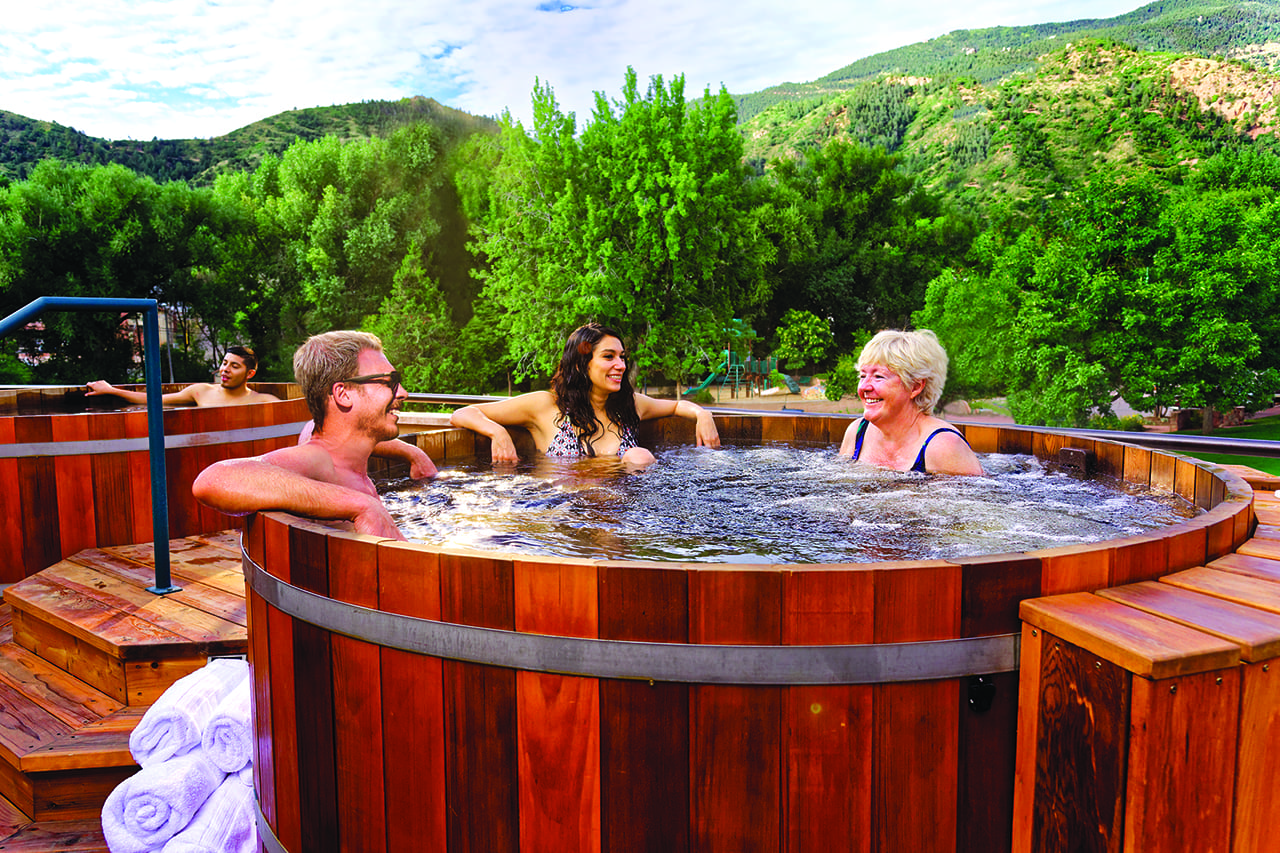 The new jewel in the crown of the town is the SunWater Spa & Wellness Center, where my husband and I have spent several hours soaking in the heated mineral springs water that has made the town a health seekers retreat for more than 150 years.
With the huge resurgence in the belief of natural healing, the communities of Manitou Springs also offers a free Mineral Springs map of their eight natural mineral springs, detailed mineral content chart and free sampling cup; and even host guided tastes from Memorial through Labor Day.
I decided to explore the unexpected in Manitou Springs and had an unforgettable day – which could have turned into three.