Opened in 1954, the Colorado Springs Ghost Town Museum tells the story of small towns that came to life with the growth of railroad traffic following the discovery of gold in the Rocky Mountains. The resulting industrial boom in the mountains by Pikes Peak in the late 1800s created towns that popped up in clusters on the Colorado landscape.
Many of those former mining towns dwindled and disappeared as time passed, leaving little to nothing behind but memories. The museum is itself a building with a rich history, containing a mounting collection of artifacts, equipment and mementos from the 1800's and turn of the century. The museum building was originally constructed as a maintenance facility for the Colorado Midland Railroad, repairing the trains hauling ore to the old Golden Cycle Mill, which was right next door. The Golden Cycle Company closed its doors in 1949, but the Roundhouse next door and the Ghost Town Museum remain.
Exhibits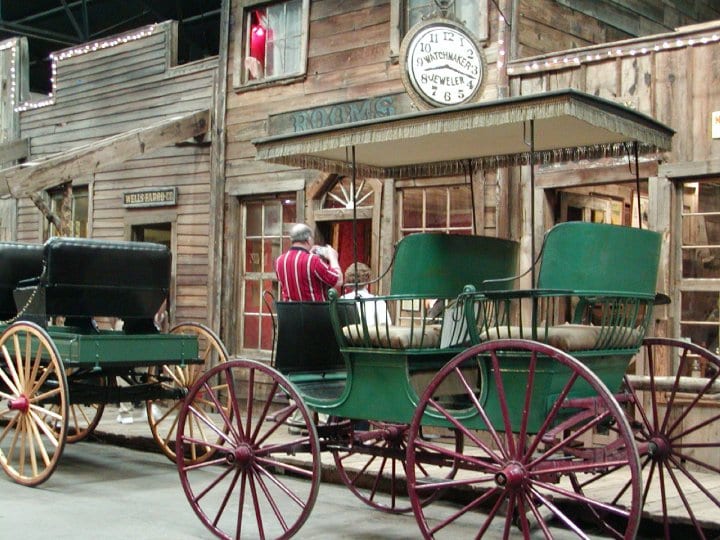 Owned and operated by the same family for three generations, the museum presents itself as a town that looks like the people just walked away one day, leaving everything they owned behind. Not much of the original townsites remains, so the museum has preserved the memory of these old places in a mock townsite indoors with authentic artifacts and exhibits.
Visitors can engage in interactive activities like using a real butter churn, trying out the shooting gallery, playing antique arcade games and panning for actual gold in the summer. Guests looking to experience the rush of striking gold like the Wild West prospectors can do so for free, with guides showing them how to do so like they did in the old days on the Colorado frontier. Admission is affordable, with children under 6 going for free and additional discounts for large parties, schools and daycares.
Visitors should bring quarters if they would like to interact with some of the exhibits, especially the self playing pianos. The museum gift shop is large and reasonably priced, allowing guests to bring home merchandise like T-shirts, signs and keychains. Peckish visitors can also visit the Roundhouse Colorado Mountain Brewery for some food as it shares a parking lot with the museum. The museum opens from 10am to 5pm daily.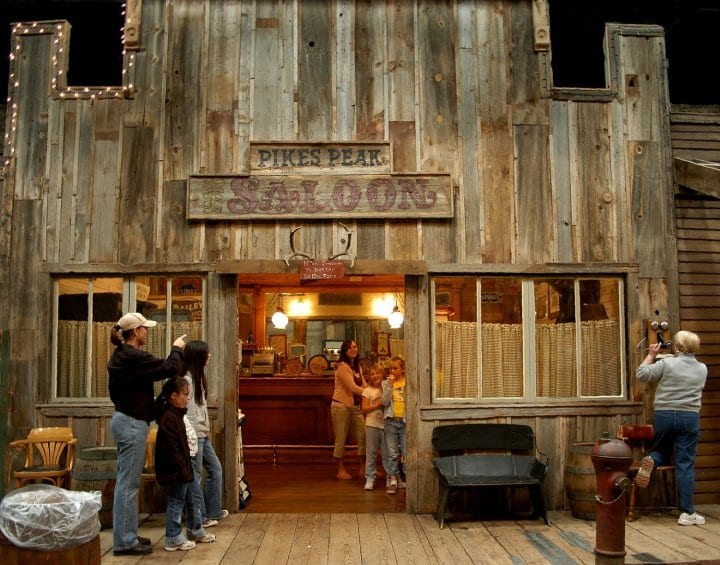 Details
Address: 400 S 21st St, Colorado Springs, CO 80904
Phone: 719-634-0696
Season: Year round
Website: ghosttownmuseum.com