When you think of Colorado, watersports is probably not the first image that springs to mind. However, there are actually a number of water-related activities within the state! So, if you're looking for a way to stay cool and entertained in the summer – Colorado is the right place.
Although landlocked, some of Colorado's reservoirs and lakes feature a beach, where you can play, swim, or just relax around. In addition to swimming, there are a variety of other sports available on or in the water. Technically, watersports can be divided into two types:
Activities you can perform "IN OR UNDERWATER"
And those that you can perform "ON TOP OF THE WATER".
Here is a breakdown of the best watersports in Colorado, in no particular order:
IN AND UNDER THE WATER
If you are someone who loves the cool, crisp waters of Colorado, these are the top options for you. These activities will have you fully wet and seeing the water from beneath the water surface.
Scuba Diving in Colorado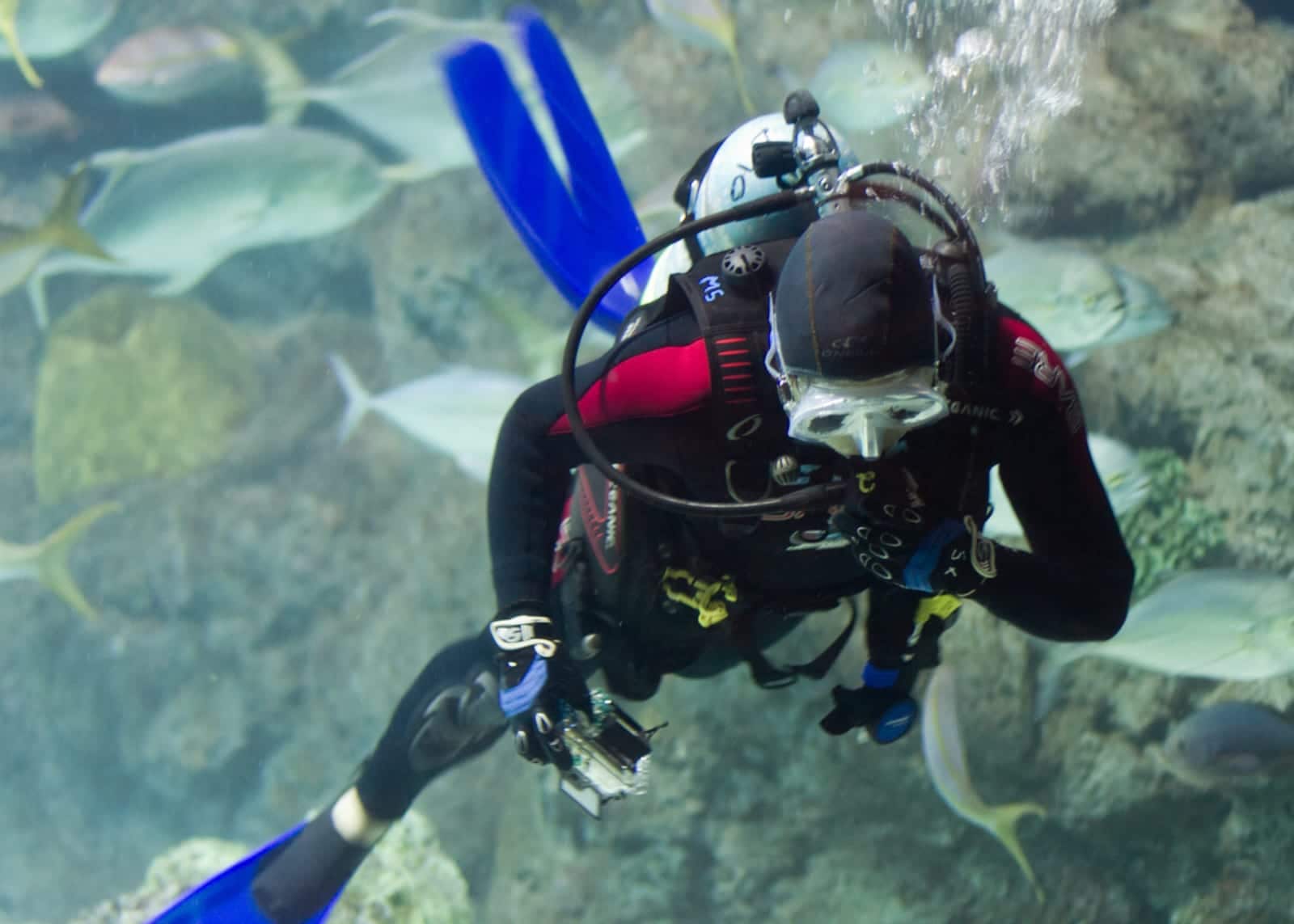 Yes, believe it or not, Colorado is actually a hot spot for scuba divers. This is despite the fact that there isn't an ocean in sight. If you want to scuba dive in this landlocked state, lakes, and reservoirs are your only options.
Colorado has the sixth-highest number of certified divers in the US. Depending on your scuba diving capabilities, there are a couple of spots you can hit up. The Downtown Aquarium has a Dive With The Sharks adventure, for ages 10 and up whom are dive certified and possess a SCUBA certification card. You can scuba dive right in Downtown Denver!
If you are anywhere near Larimer County, then you have two diving spots by Fort Collins to choose from: Carter Lake and Horsetooth Reservoir. Now, the visibility here is pretty much what you would expect. So, it is unlikely that you will be able to see beyond seven feet. The good news, though, is that you can go diving all year round.
If you prefer better visibility on your dive, then Jefferson Lake will be just up your alley. Here, there is often visibility up to 20 feet, provided the weather is good. You should be warned that it can get quite deep in spots. Also, you may want to give it a miss after September as the temperature can get incredibly low.
In case you don't mind ice in your veins, head out to Curecanti National Recreation Area for some ice diving. The Dillon Pinnacles in Blue Mesa Reservoir and the Elk Creek Marina are where you should go. Bear in mind that this kind of diving is best suited to more experienced divers.
Hot Springs in Colorado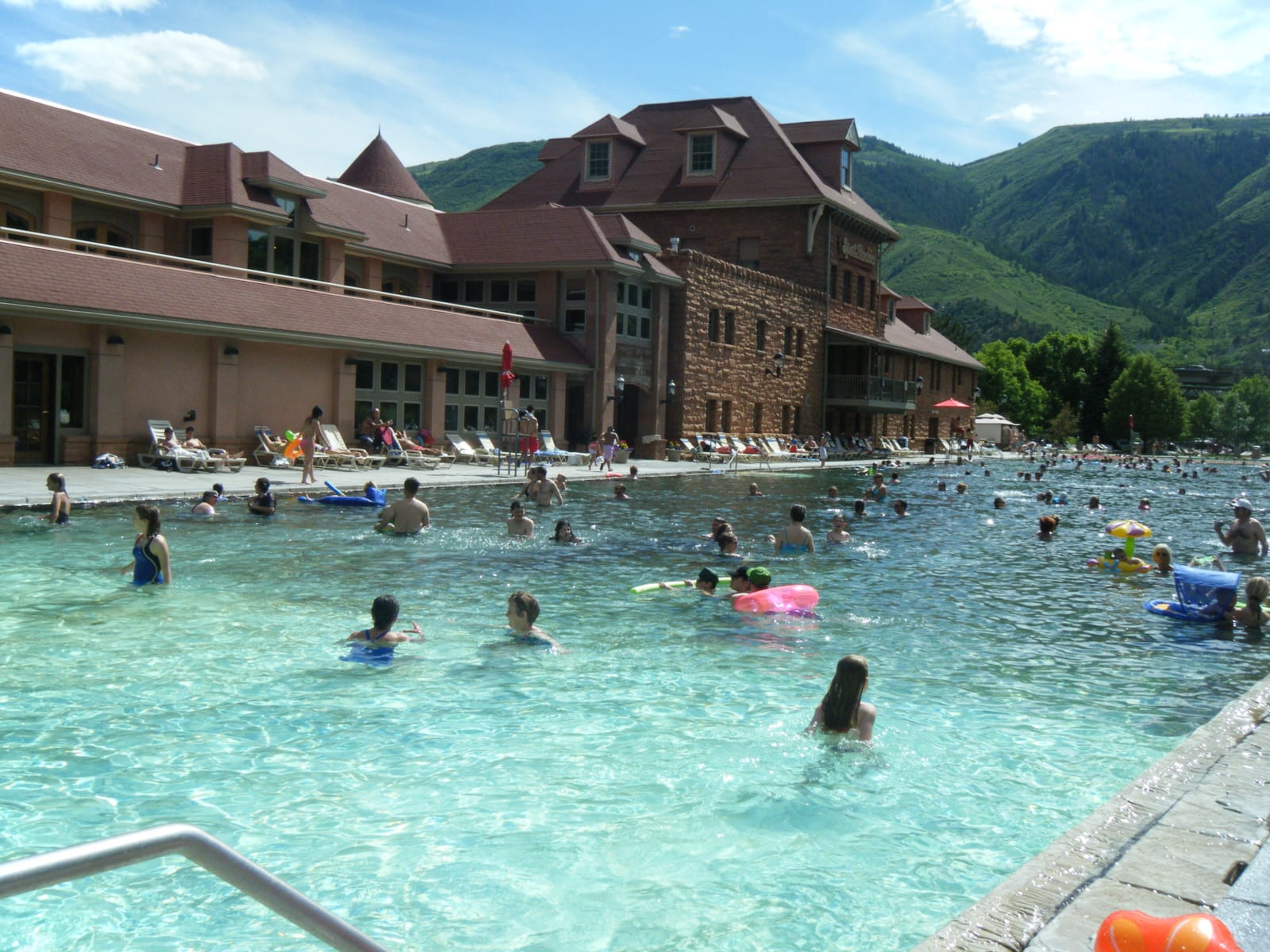 Swimming isn't just for the summertime. When the weather gets cold, you can relax, unwind, and warm up at one of the many hot springs in the state, both public and private options. Some even have lodging on-site. There are both free and resort hot springs to choose from. These are some of the best:
If you don't want to pay for a soak, then head to South Canyon Hot Springs in Glenwood Springs, Penny Hot Springs in Carbondale, and Radium Hot Springs in Kremmling.
For those who prefer a more quality experience, there are plenty of paid hot springs to visit as well. Indian Hot Springs, Ouray Hot Springs, and Iron Mountain Hot Springs will definitely not disappoint. So, go ahead and pick the one that works best for your budget.
Spearfishing in Colorado
Want to combine your love of diving and fishing? Well, you can do this with spearfishing. Unlike most traditional fishing methods, spearfishing uses a speargun to target fish while you are submerged underwater. It should be noted that a few lessons in freediving will make this activity a lot more fun.
Some of the best places to go spearfishing include Pueblo Reservoir, Green Mountain Reservoir, and east of the Continental Divide. What you are allowed to catch will depend on the area you are fishing in. However, carp and Northern pike are fair game pretty much everywhere.
ON THE WATER
If being underwater isn't your idea of fun, then these watersports may appeal to you more. They allow you to float on top of the water or even stand at its shores.
Rafting in Colorado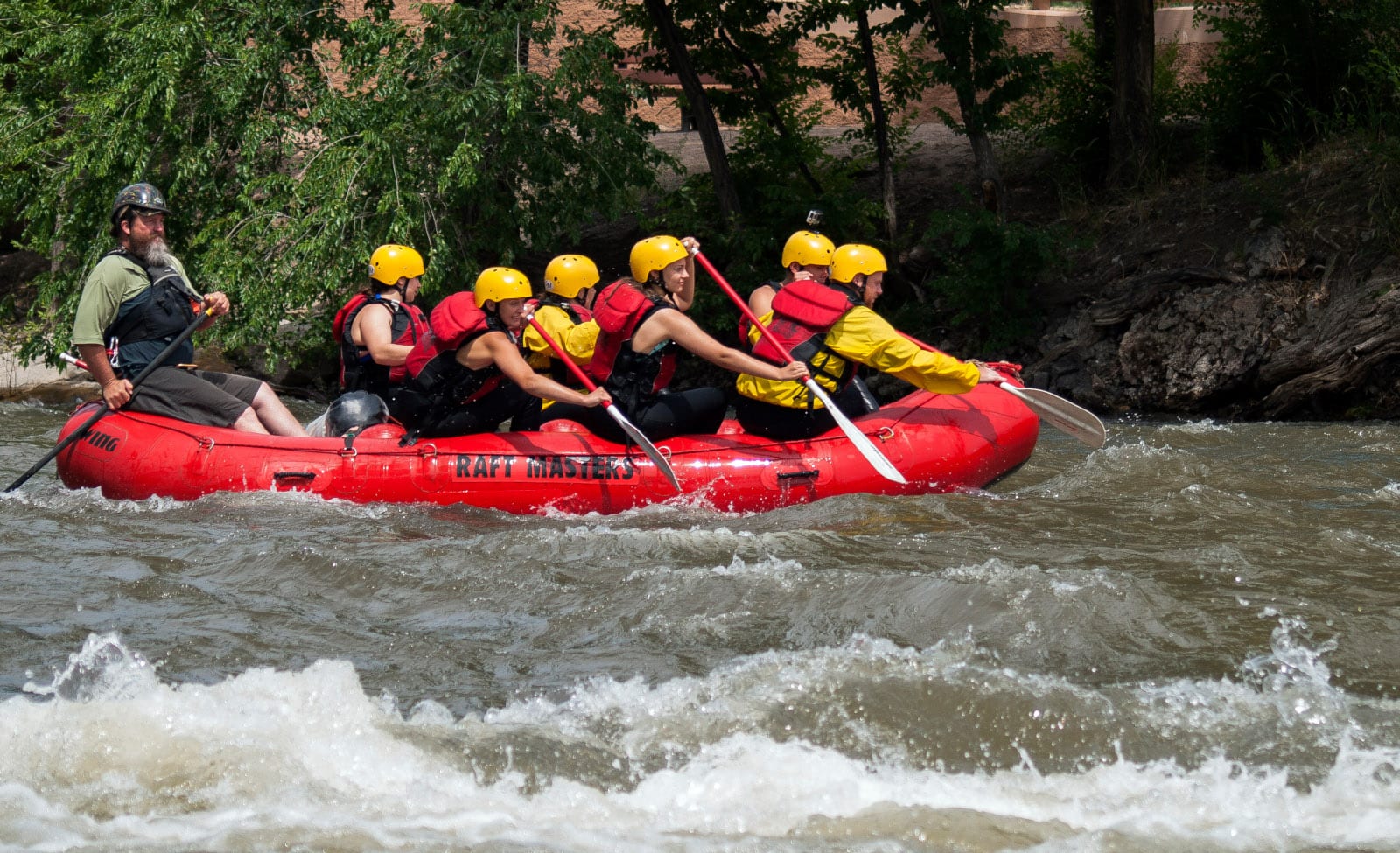 Colorado and whitewater rafting are practically synonymous. So, whether you live here or are just visiting, you really can't afford to give this activity a miss. The season lasts from April to October and is often in peak form when the sun melts the snow on the mountains.
Now, there are around more than a dozen spots to choose from in the state, depending on the level of excitement you are looking for. If you are looking to narrow it down, however, these are the must-raft rivers in Colorado.
Looking for fun for the whole family? Then the Colorado River, Clear Creek, and Rio Grande River are your best bet. While there are a couple of adrenaline-spiking spots, the ride downstream is pretty calm for the most part. What's more, the views are hard to beat.
In case you don't mind a little adventure, then the Roaring Fork River and Arkansas River will be closer to what you are looking for. If you're willing to make it through a slightly harrowing experience, you will be rewarded with some stunning sights.
Kayaking in Colorado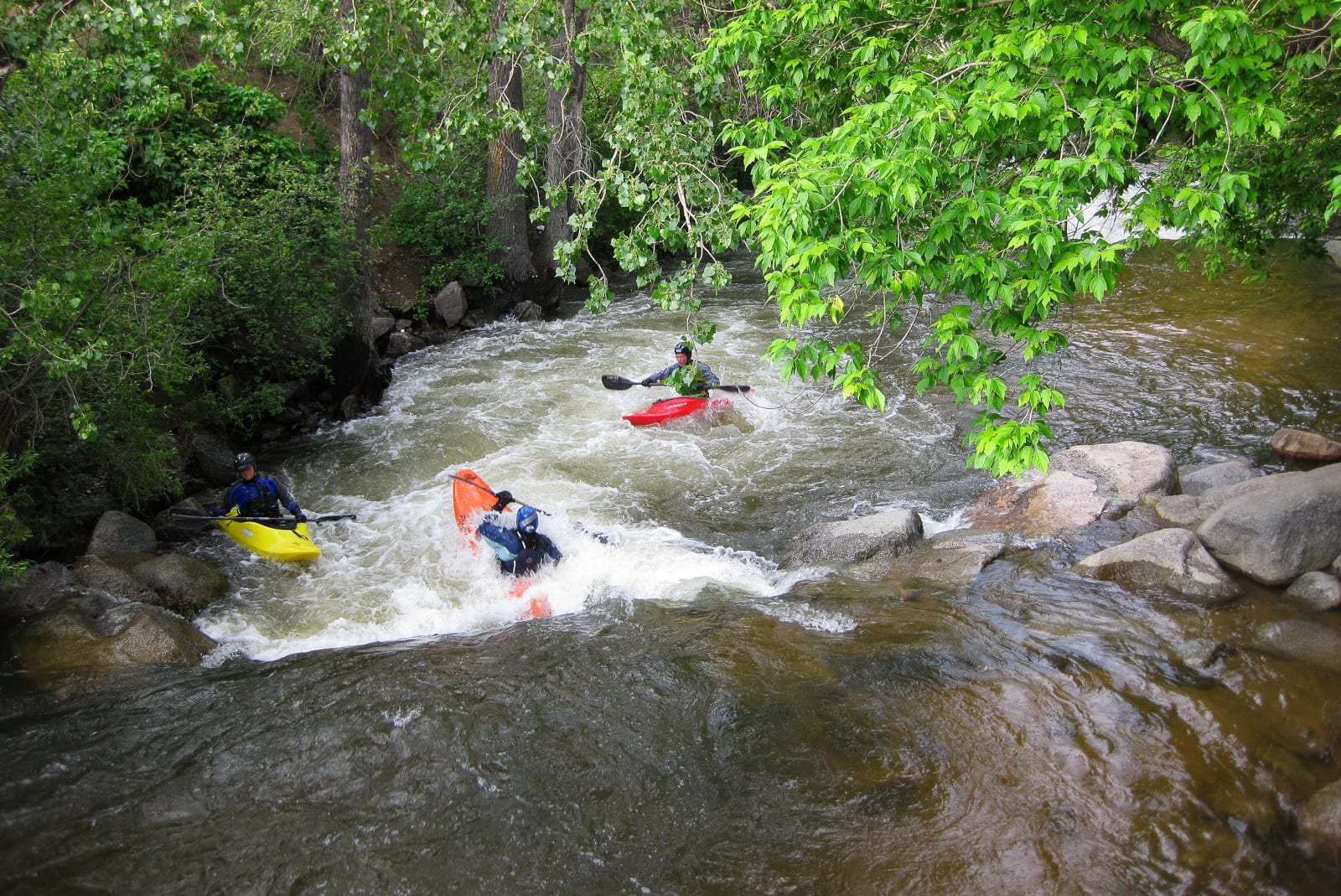 Over the last few years, kayaking has really exploded in the watersports scene. This is hardly surprising considering that there are so many gorgeous lakes and rivers to choose from. The Rocky Mountain rivers, lakes, and reservoirs provide a stunning setting for this sport.
Want to head out onto a lake? Then, Bear Creek Lake, Pueblo Lake, Sylvan Lake, and Shadow Mountain Lake are excellent spots. Prefer a river instead? Colorado River and Arkansas River are two of the best places to go to.
For a calmer option, there are a number of reservoirs at state parks that offer a gorgeous experience as well.
Eleven Mile Reservoir
Navajo Reservoir
Rifle Gap Reservoir
Elkhead Reservoir
Harvey Gap Reservoir
For adrenaline fans, consider hitting one of these whitewater parks at one of over a dozen Colorado towns. These manmade features add some whitewater thrill to the otherwise calm rivers.
Canoeing in Colorado
If canoeing is more your speed, then you are spoilt for choice. Some of the best kayaking spots can also double as canoeing locations. These include kayaking the Colorado River, Sylvan Lake, Navajo Reservoir, and Shadow Mountain Lake.
If you're just starting out, though, you may find that the Lower Gunnison River is more your speed. It is a gentle and lazy ride, allowing you plenty of time to take in the sights. Speaking of sights, for an unforgettable view go canoeing on Trout Lake near Telluride. The crisp air and greenery will feel like a recharge button and give you a new lease on life.
Stand Up Paddle Boarding in Colorado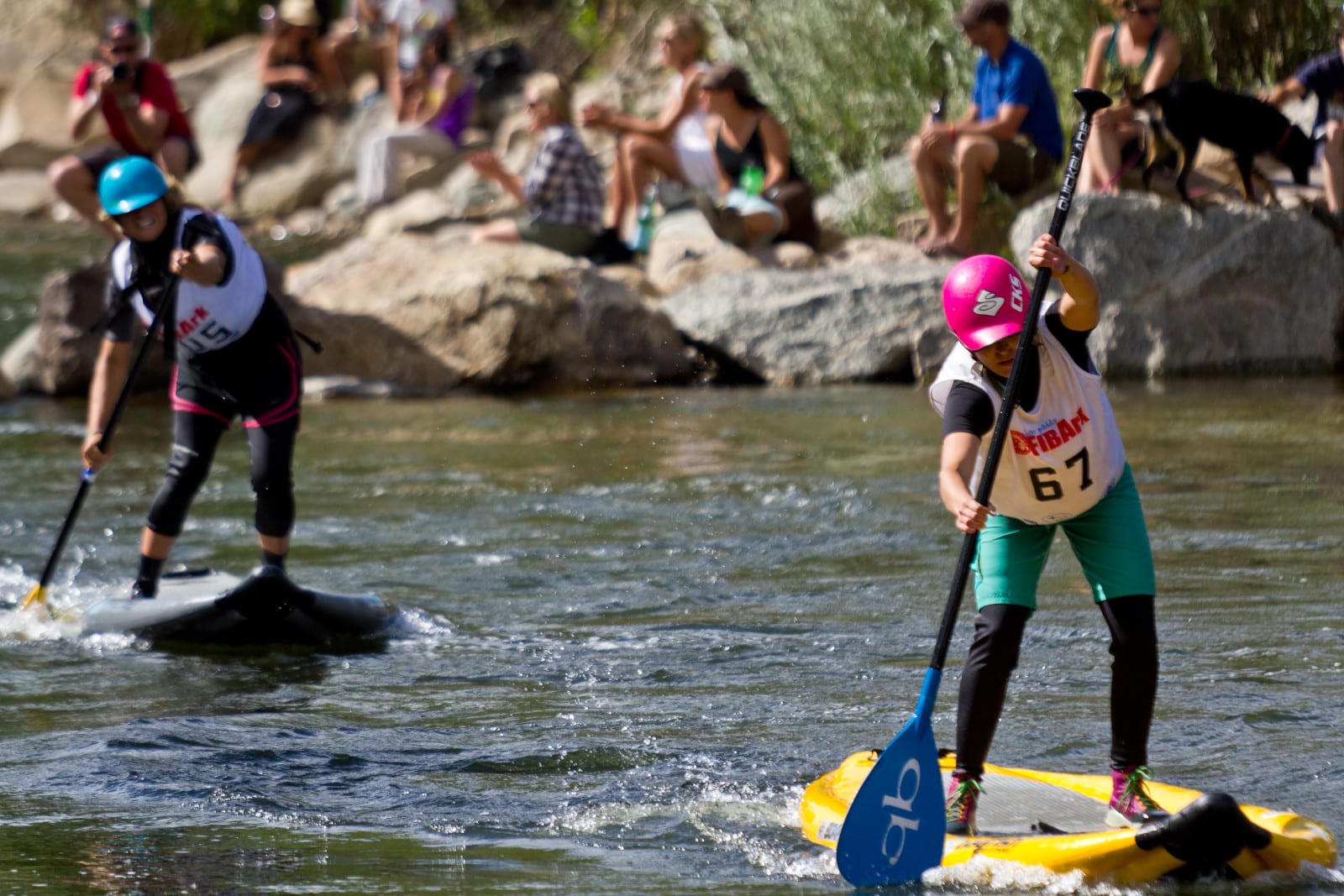 Now, there is no doubt that canoeing, kayaking, and whitewater rafting can take some serious skill. If you aren't looking to invest that kind of time in learning how to navigate a vessel, stand up paddle boarding (SUP) could be for you. Armed with just a paddle board and a paddle, it will not take you too long to get the hang of this activity.
This sport is allowed on most lakes and reservoirs – but you should always check ahead of time, just in case. If you head to the riskier spots such as creeks and rivers, you're going to need a little bit more practice. Not to mention, always bring a buddy along when you head to such locations.
Apart from these minor warnings, however, paddle boarding can be fun for the whole family. Not to mention, it is an excellent workout as well! There are plenty of top SUP spots in Colorado for summer fun!
River Tubing in Colorado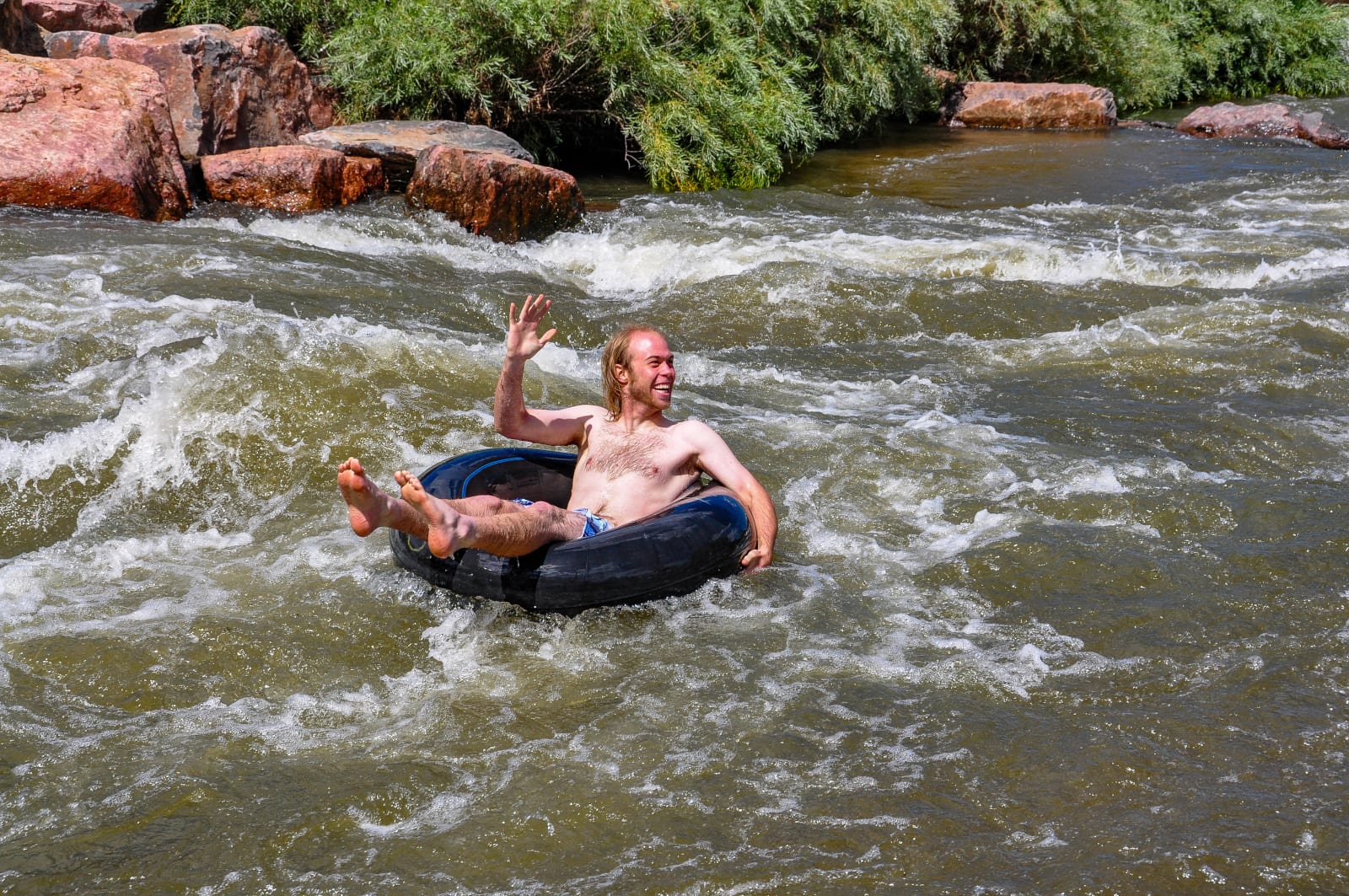 This free summer activity is fun for all ages! River tubing can be enjoyed on a variety of rivers around Colorado. Clear Creek in Golden and Boulder Creek in Boulder are two of the most popular rivers to tube. The season typically runs June through September, weather pending.
Make sure you scout out your float before departure. It's good to know where you plan to enter and exit the river. Places like Clear Creek and Boulder allow you to park centrally and walk along a river path up to your drop-in point. Then exit the river and walk back up to complete another lap. Longer floats like the Colorado River require you to take two cars and park one at the start and one at the finish.
Fishing in Colorado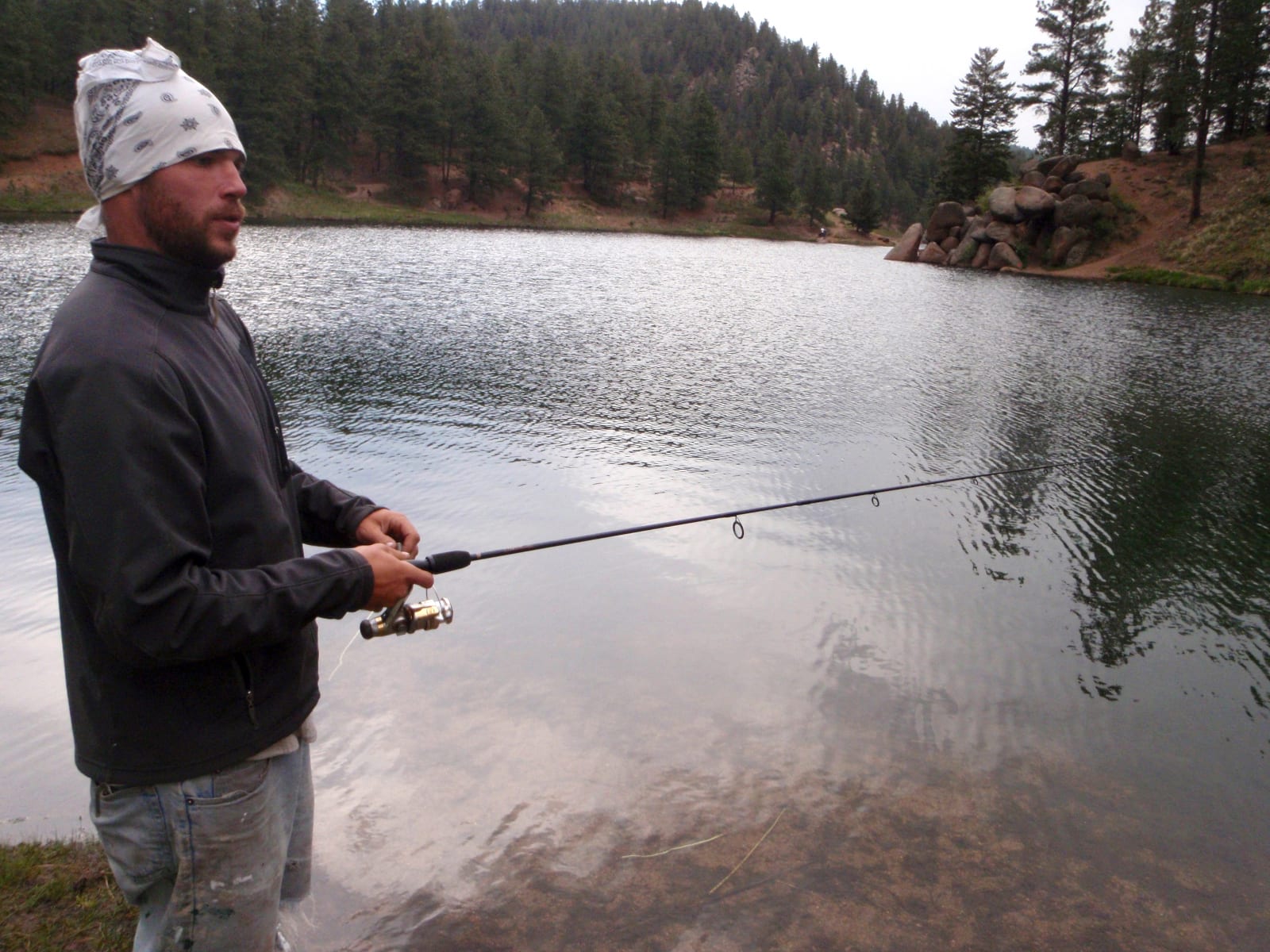 Fishing is a year-round activity in Colorado, with places to cast a line located all across the state. Ages 16+ will need a valid Colorado Fishing License, good from April to April. With it, you can fish at countless lakes and rivers open to the public. Check for restrictions, such as flies only, or flies and artificial lures. Others are open to live bait and numerous fishing methods.
Fly fishing will have you wading in the waters, while a traditional rod will cast from the shore or boat most likely. From December to March many high altitude lakes freeze over offering ice fishing opportunities. You can rent equipment locally and give this unique winter hobby a try.
Boating in Colorado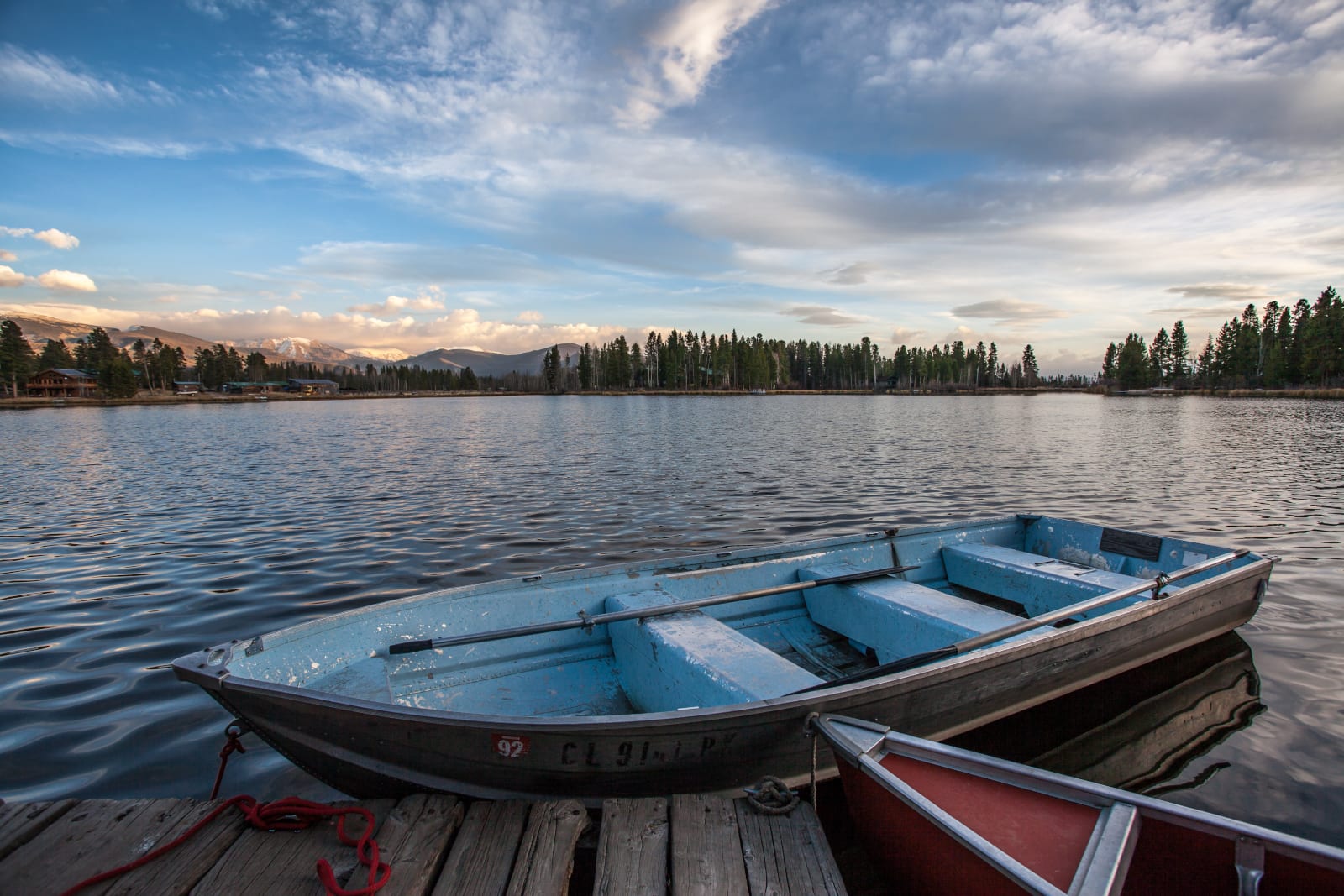 It doesn't matter if your boat has a motor or not – there will be a multitude of spots to enjoy some boating. Considering all of the boat-friendly waters in Colorado, you will spend quite a bit of time deciding which body of water you would like to visit first.
The only thing to really keep in mind here is the vessel you are using. Certain lakes, creeks, and rivers only allow hand-powered boats. So, do your research ahead of time. What's more, the places that do permit motorboats may have restrictions as well.
Before you head out to the water, it is important to check that your motor complies with the laws of the area. Don't worry, though, you should be able to find a suitable spot for any kind of vessel you have or find a marina that rents boats. It will just take a little bit of research on your part.
Jet Skiing in Colorado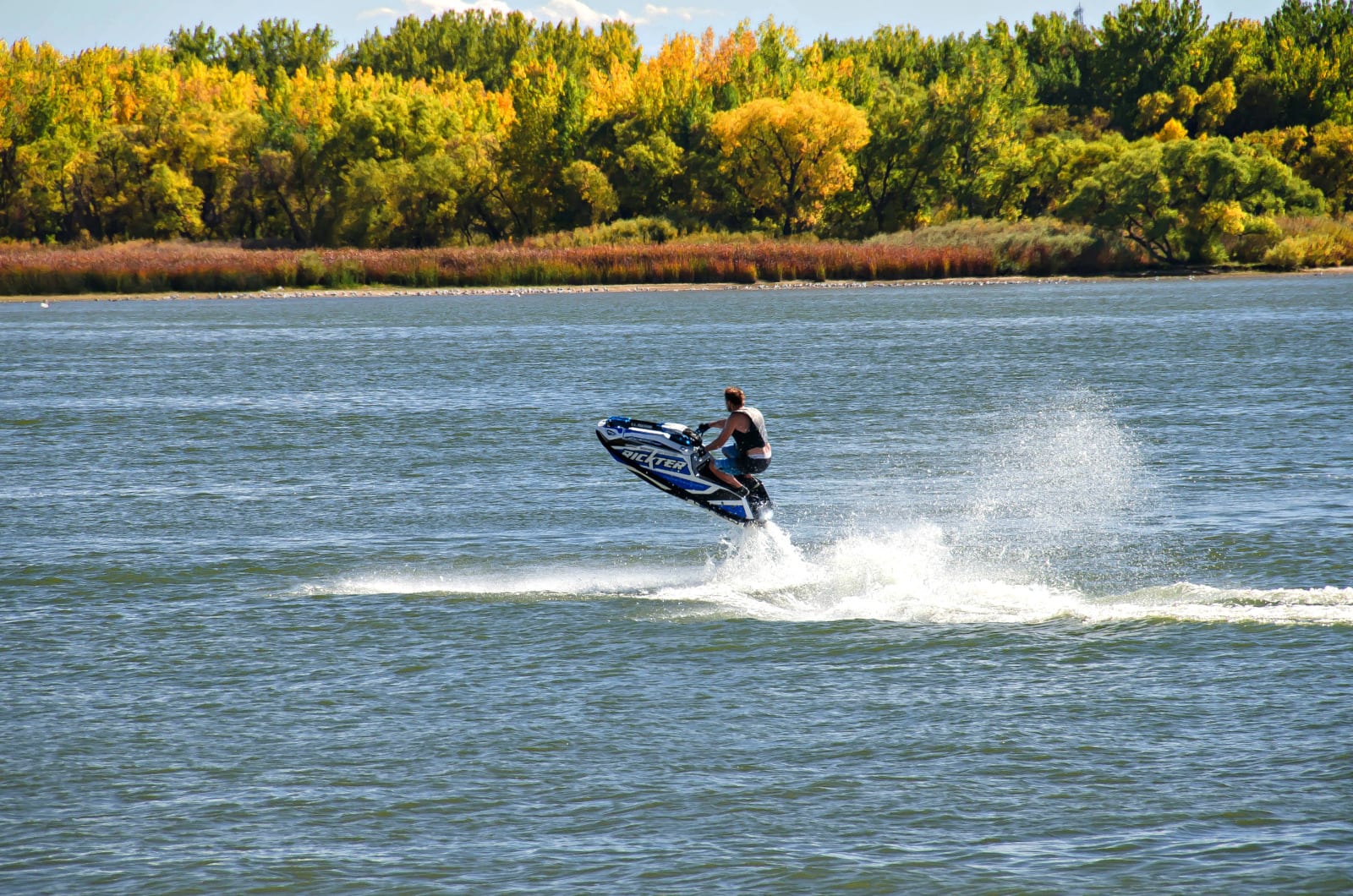 Many of the larger lakes that permit motorboats also allow jet skiing. Same as boating, this adrenaline-filled activity is primarily from May to October. If you don't have your own jet ski, there are some shops that rent them by the day.
As you can see, there is no end to the watersports that you can enjoy in Colorado. Whether you are looking for something relaxing or exhilarating, you will find that there are numerous options to choose from. The same goes for people with different skill levels as well. There really is no excuse not to try out the water activities within this state.
So, the next time you are searching for something to do, just look to the waterways of this beautiful state. You are sure to find a number of things to try out, regardless of the time of year. Your next adventure is just around the corner – you simply have to be willing to go for it!