It's true, that Colorado is what people call a land-locked state, but if you look inside its borders you will find many lakes and reservoirs with miles of shoreline to enjoy. So, cool off this summer and discover some of Colorado's best beaches.
If you're looking for a beach vibe, consider the following lakes spread across the state from the eastern plains to the western slope. You won't find an ocean with endless water in sight, but you can cool off in some pretty big reservoirs. Boating is usually permitted, with a marina often on-site to rent you a motor boat, or something simpler like a canoe.
Bring your fishing rod and valid Colorado fishing license along to cast your luck.
Here are eight of the top beaches in Colorado, in no particular order:
Blue Mesa Reservoir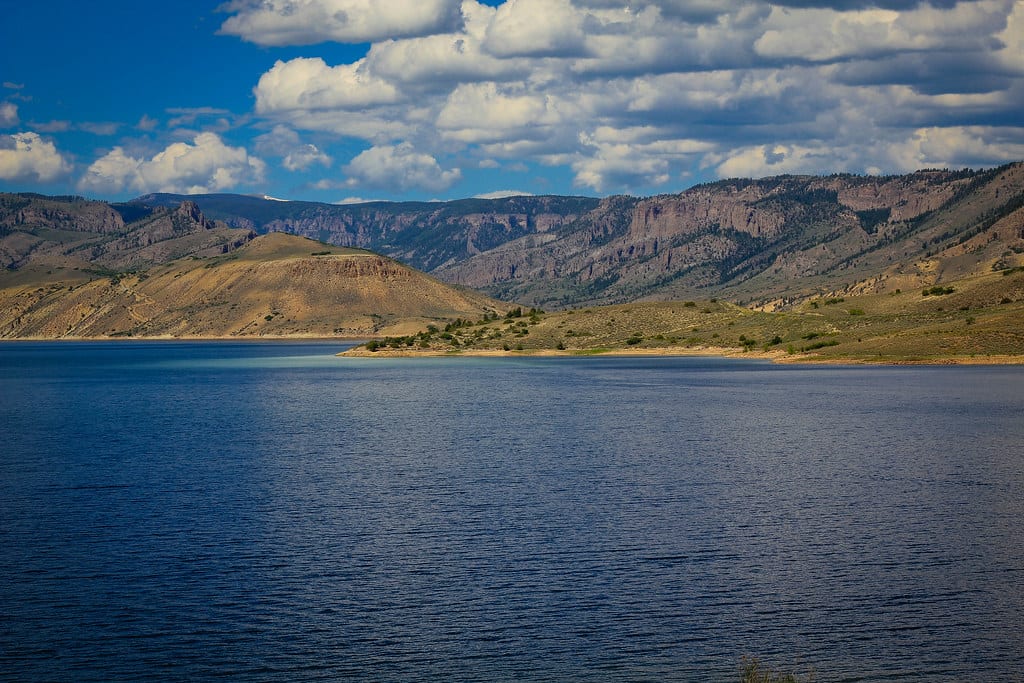 As the state's largest body of water, the Blue Mesa Reservoir offers ample opportunity for outdoor recreation and plenty of shoreline for soaking up some Colorado sun. As the meeting point for the Gunnison River, before it carves through the deep walls of the Black Canyon of the Gunnison, Blue Mesa Reservoir is found off of HWY 50 between the town of Montrose and Gunnison.
Popular outdoor recreational activities include legendary fishing, windsurfing, waterskiing, camping, hiking, and of course boating. You can rent a boat from the marina and go swimming in it. Those who wish to experience its rich blue waters will have 29 miles of shoreline to explore, enough to keep you busy for several days!
Most will find the water is almost always cool, making it a great spot to cool off on those hot summer days. While most of the shoreline isn't sandy shores, there are a few swimming spots perfect for sunbathing and splashing around – the Old Highway 50 Beach, Dry Creek, and Bay of Chickens. Rent a pontoon boat at the marinas and have boating around the super long lake, swimming in its refreshing summer waters.
Medano Creek at Great Sand Dunes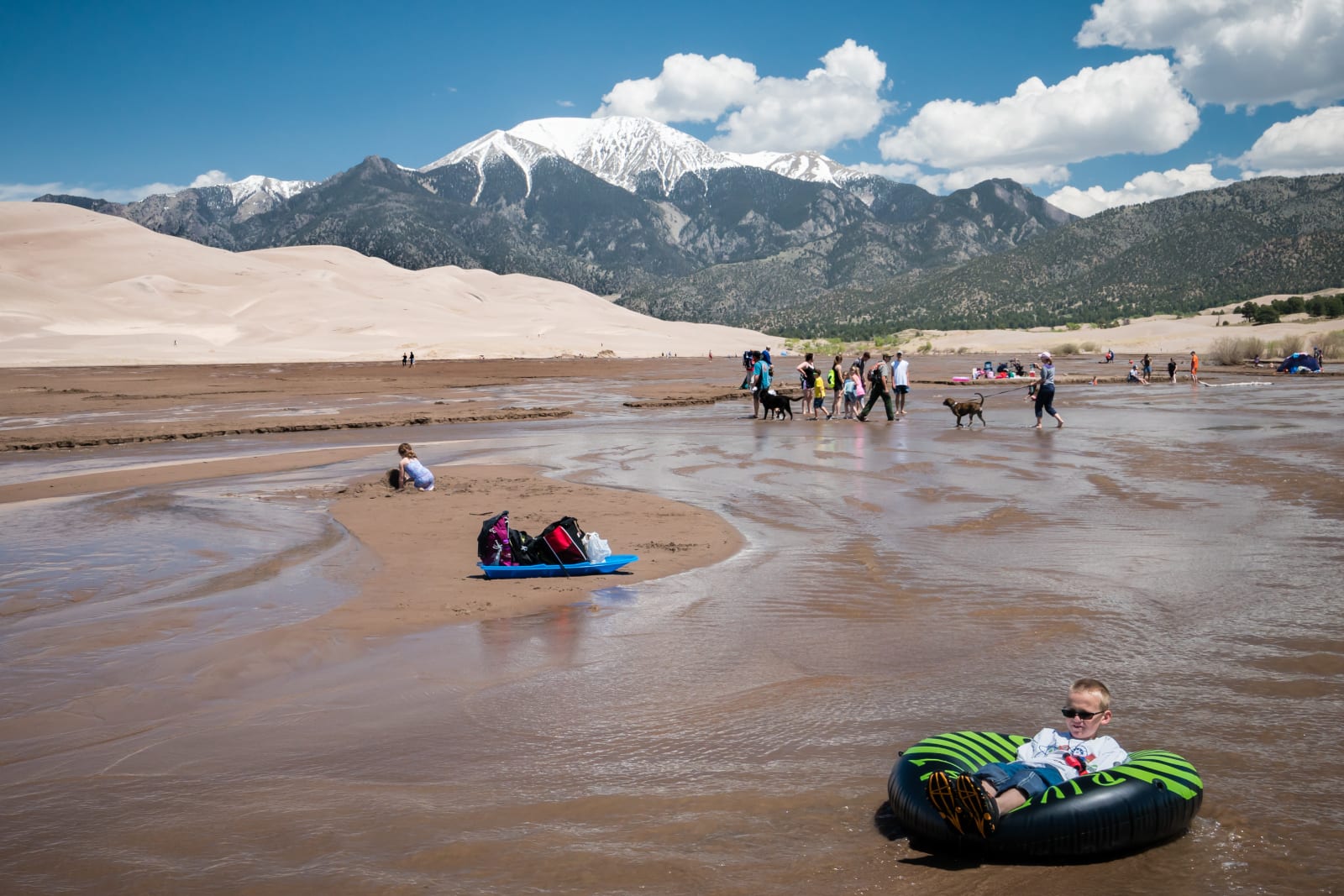 Medano Creek or better known to locals as "Colorado's natural beach" is only a beach for a brief moment in time. After the snow melts from the Sangre de Cristo Mountains, a small creek bed at the base of the Great Sand Dunes National Park fills up making it one of Colorado's most coveted beaches.
Known as the surge flow, this natural phenomenon happens when the snowpack melts from the high country leaking into the sand ridges. It creates underwater ridges in the sand, which builds up and breaks every 30 seconds, creating waves in the creek.
Typically occurring in late May or early June, the water surge opens up opportunities for floating, skimboarding, and surfing. On dry ground, crowds set up camp, build sandcastles, and sunbathe within the majestic dunes that set the background for this unique Colorado beach. Alamosa is the closest large town if you're looking to set up basecamp or refuel.
Boulder Reservoir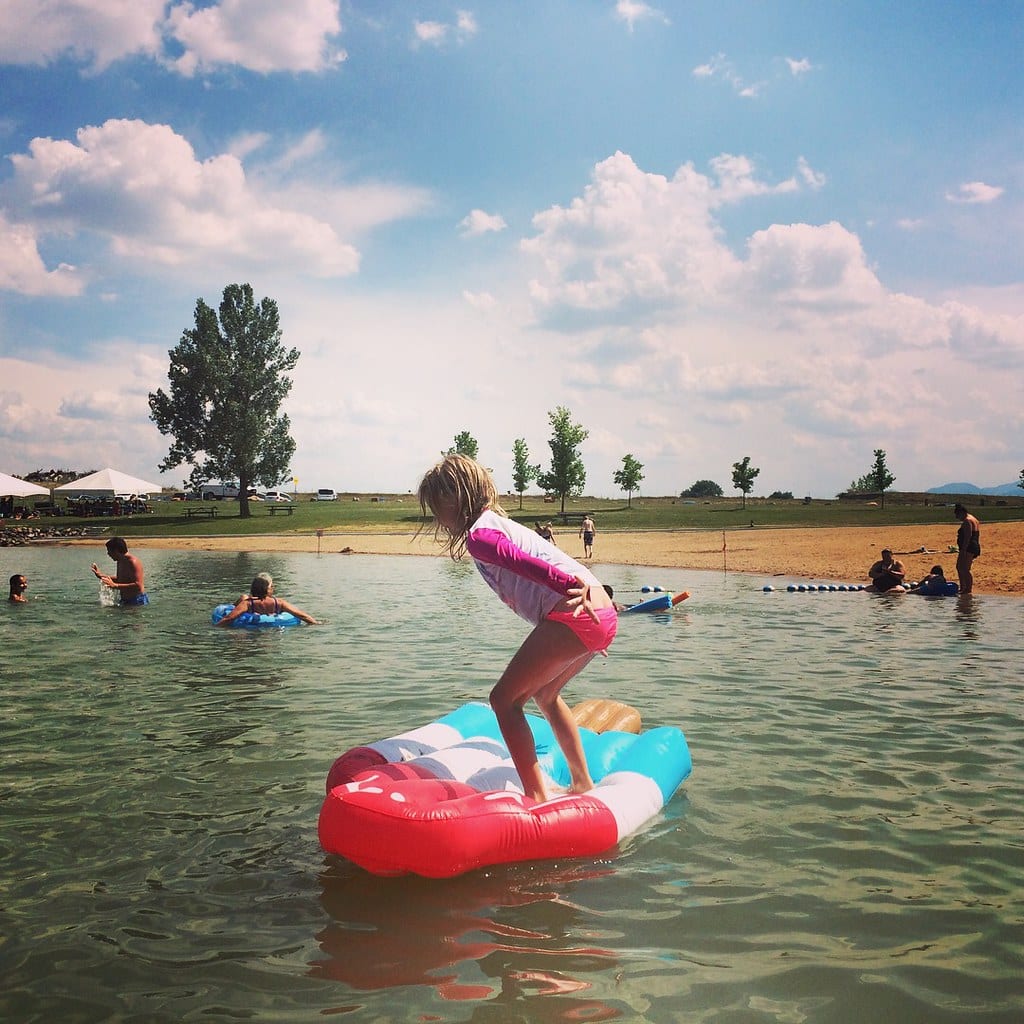 Much of what makes up Colorado's shorelines are the man-made reservoirs scattered throughout the state. Boulder Reservoir is a favorite gathering place year round but is particularly popular during the summer for its sandy beaches. Sun-bathers flock to the reservoir to enjoy the swath of sand that makes this one of Colorado's best beaches.
Venture beyond the blocked-off swim area for some kayaking, canoeing, or SUP your way around the reservoir. Need lessons? No problem, they offer SUP and SUP yoga lessons for those just starting out. The park is located only ten minutes northwest of Central Boulder.
Grand Lake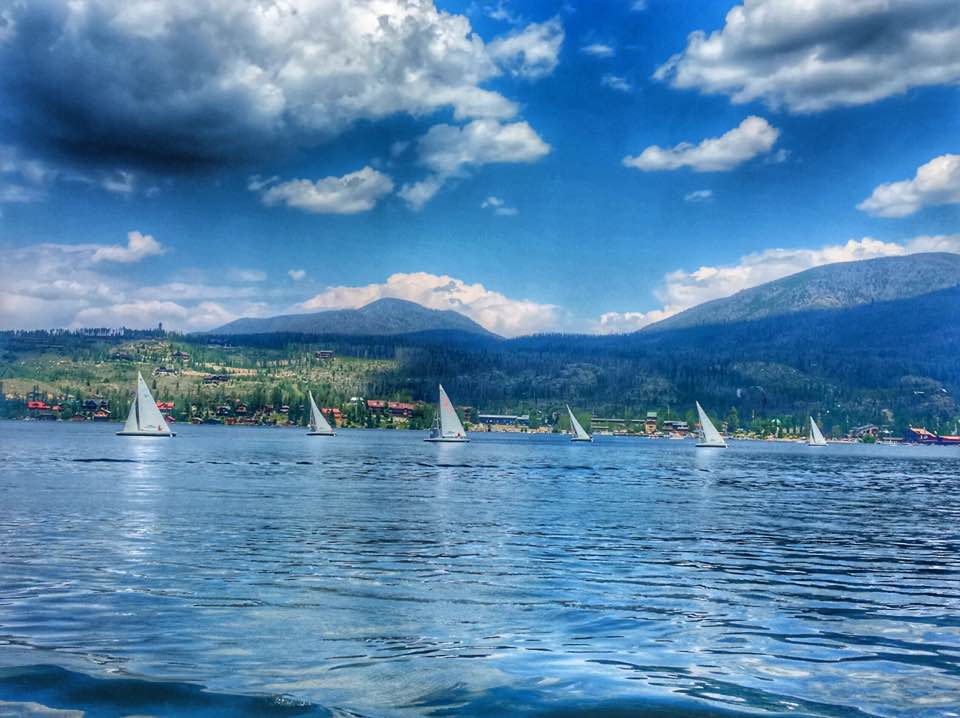 Found along the western side of Rocky Mountain National Park, Grand Lake is a beautiful lake located in the town of Grand Lake. As Colorado's deepest and largest natural lake, Grand Lake entices travelers with its pristine blue waters, encircling mountain peaks, and numerous recreational activities.
Sitting at an elevation of 8,369 feet, this high alpine lake is the main attraction in the town of Grand Lake. Enjoy boating, sea-doos, paddle boarding, and canoeing in the lake's cool water, all surrounded by beautiful mountain scenery. Or take the time to relax at the lake's lively public beach and boardwalk. While the water is pretty cold, daring children and adults enjoy a quick dip in the lake's clear waters on warm summer days.
Chatfield Reservoir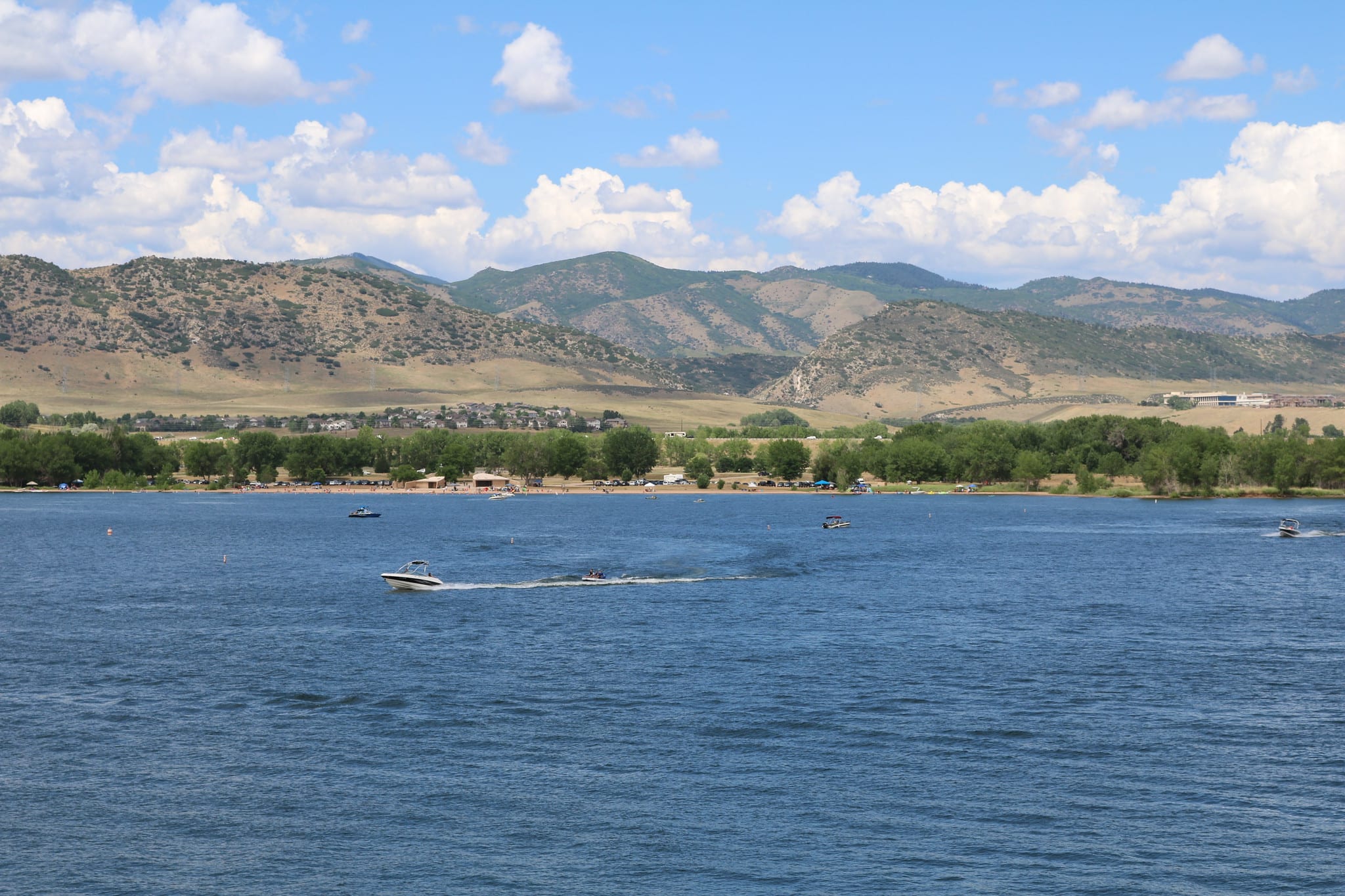 Settled at the base of the Rocky Mountain Foothills, 24 miles south of Denver, Chatfield State Park is home to Chatfield Reservoir. A great place to gather your family and friends and enjoy a day of fun in the sun with biking, fishing, boating, and swimming.
But one of the park's biggest draws during the summers in Littleton is the park's swimming and beach area. Memorial Day through Labor Day, sunbathers, swimmers, and beach-lovers gather along Chatfield's shoreline for summer days at the beach. With 197 campsites, nearby grills, and picnic tables, the sandy shores of Chatfield make for a favorite summer hang-out on Colorado's front range.
Jackson Lake State Park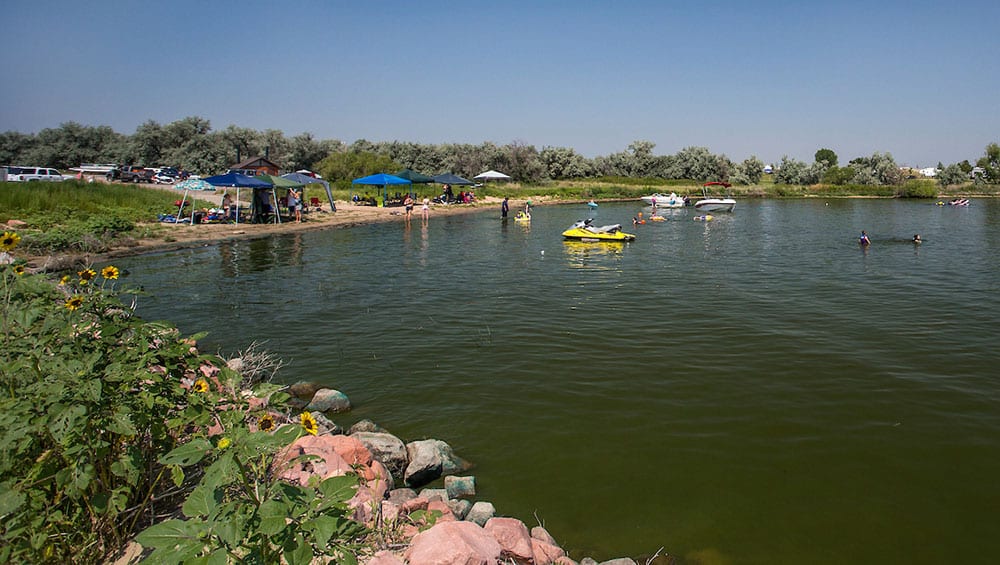 Claimed as the "oasis on the plains," and ranked as one of the top 15 park beaches by Reserve America, Jackson Lake State Park is well-known for boating, fishing, swimming, waterskiing, and of course its sandy beach!
Roughly an hour and a half east of Ft. Collins in Orchard, Jackson Lake State Park is a favorite summertime escape for those living along the front range and eastern plains with its shallow warm waters that feed in from the South Platte River. Its sandy bottom beaches welcome swimmers and sunbathers to the lake's southern and western shores in designated areas.
While summer is the best time to visit, camping is available year round with opportunities for hiking, biking, birding, and ice fishing.
Aurora Reservoir

Roughly 45 minutes southeast of Denver, the Aurora Reservoir is an outdoor recreational haven for Colorado residents and visitors. It offers plenty to do in and out of the water. Enjoy the reservoir's warm waters with non-motorized boating, wind-surfing, fishing, swimming, and even scuba diving. Or head to dry land and bike or stroll the 8-mile paved bike path, or test your skills at the park's archery range.
Open Memorial Day through the end of September, the large swimming area at the Aurora Reservoir offers plenty of opportunities for sunbathing along its sandy shores, picnics and swimming for both kids and adults with an adult-only swim lane. Lifeguards are available during the summer as the beach does tend to get crowded. It's located about thirty miles drive from Downtown Denver in western Aurora.
Ridgway Reservoir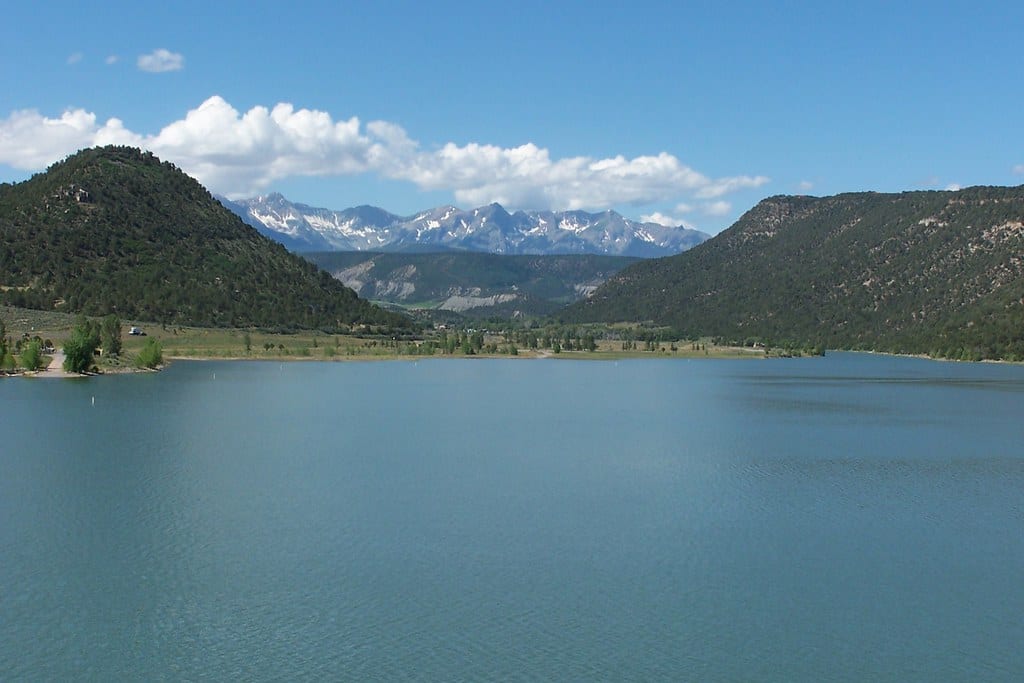 Just north of Ouray in Ridgway, CO, the Ridgway State Park is the state's westernmost park that offers a large 5-mile long reservoir with a sandy beach and swim area – all surrounded by stunning mountain views, plus ample outdoor recreational opportunities.
Ridgway State Park offers year-round activities which include biking, camping, swimming, fishing, wildlife viewing, boating, and hiking with 14 miles of scenic trails. There are two open swimming areas, the Dutch Charlie swim beach plus open swimming at Dallas Creek but is designated just in the NO WAKE zone.
So, what are you waiting for?! Grab your sunscreen, beach towels, and friends, and head to the beach this summer in Colorado. And if you're exploring outside of the Centennial State, perhaps to a coastal destination, uncover the best US beaches on our sister site, La Vida Nomad.