Sweitzer Lake offers a convenient water recreation for those on the Western Slope. Located only minutes from downtown Delta, the 210-acre park boasts exciting fishing and boating.
The picturesque lake is 137 acres, providing visitors with a nice swim beach and lots of lakeside picnic tables. You can drive around roughly 70% of the lake with a foot trail connecting the two roads. All the roads near the entrance and main rec areas are paved, but, around the lake, it becomes gravel/dirt.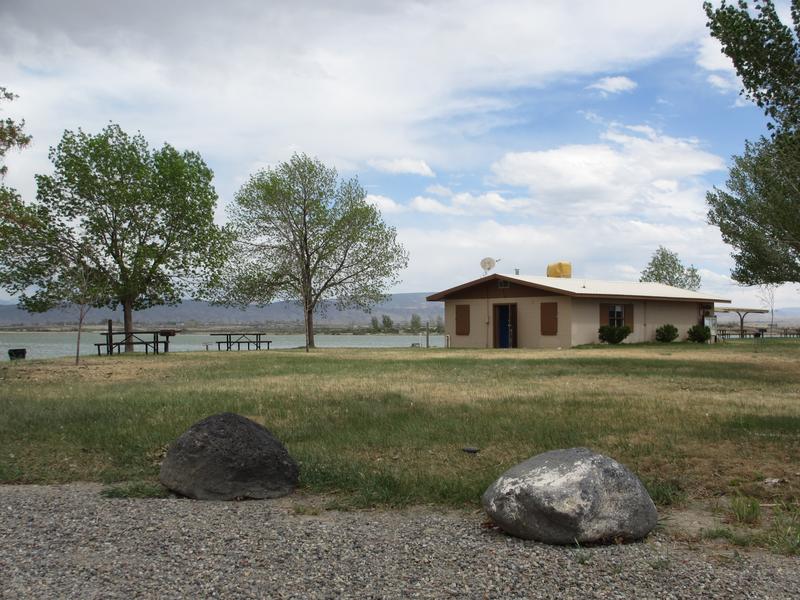 Sweitzer Lake is a smaller, day-use state park located in Delta. It's centered around water recreation on Sweitzer Lake. Fishing, swimming, and boating are the most popular activities. Boating-wise, power boating, jet skiing, water skiing, sailing, and canoeing are permitted on the reservoir.
Since it's day-use only, there is no camping, however, Crawford State Park offers camping some 30 miles away. The South Rim of the Black Canyon is located thirty miles southeast and offers several campgrounds and adventure opportunities.
Activities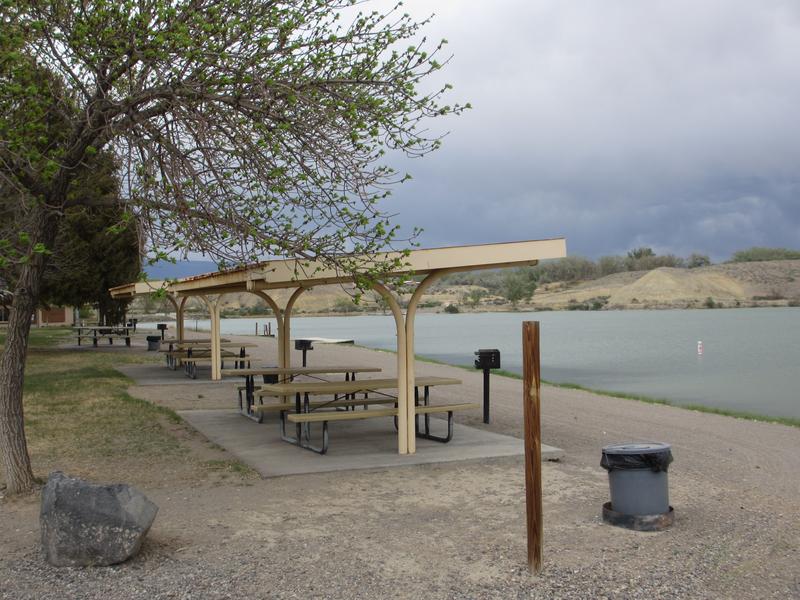 Biking: Permitted on gravel and dirt roads.
Boating: Powerboating, sailing, jet-skiing, water skiing, and canoeing are popular at Sweitzer. The boat ramp is located at the west end of the lake near the dam.
Camping: There is no camping at the park but if you are looking for somewhere nearby, check out Crawford State Park.
Read about the camping near Montrose and Delta.
Fishing: Bluegill, carp, catfish, and green sunfish are common in the lake. Fishing is limited to catch and release only.
Hiking: 1.5-mile loop trail around the lake on dirt/gravel roads.
Horseback Riding: Permitted except in designated picnic areas and the swim beach.
Hunting: Shotgun hunting is allowed within the park's boundaries, meanwhile, waterfowl hunting is permitted on weekends, Wednesdays, and legal holidays.
Jet Skiing: Permitted at Sweitzer and recommended in the southwest corner of the lake.
Swimming: Permitted in the swim area only; Scuba diving is also popular and no lifeguard is on duty.
Volleyball: Permitted in open areas, must bring own net and ball.
Water Skiing: Counter-clockwise direction only around the Ski buoys in the center of the lake.
Winter Recreation: Ice is generally unsafe. ​Cross Country Skiing is allowed when conditions permit.
Details
Address: 1735 E Rd, Delta, CO 81416
Phone: 970-874-4258
Season: Year-round
Hours: 8 am – 10 pm
Pets: Yes, on a leash
Fees: Vehicle (daily)
Maps: Sweitzer Lake (PDF) | Directions (jpg)
Website: cpw.state.co.us/…
Latest in Sweitzer Lake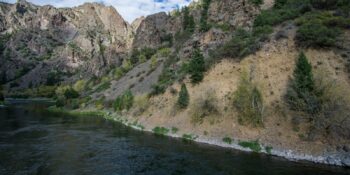 From bucolic rivers to gorgeous alpine lakes, the areas surrounding Grand Junction are flush with places…