In southwest Colorado Springs, Quail Lake Park is a scenic 113-acre park centered around the 22-acre Quail Lake. The park is free to enjoy, easy to access, and is popular for outdoor activities all year round.
In 1973, Quail Lake, which is actually a reservoir, was built by damming a tributary of Fountain Creek. The reservoir was originally constructed for irrigation and flood control. Today, the recreational facilities are maintained by the city of Colorado Springs and the lake is stocked by Colorado Parks & Wildlife.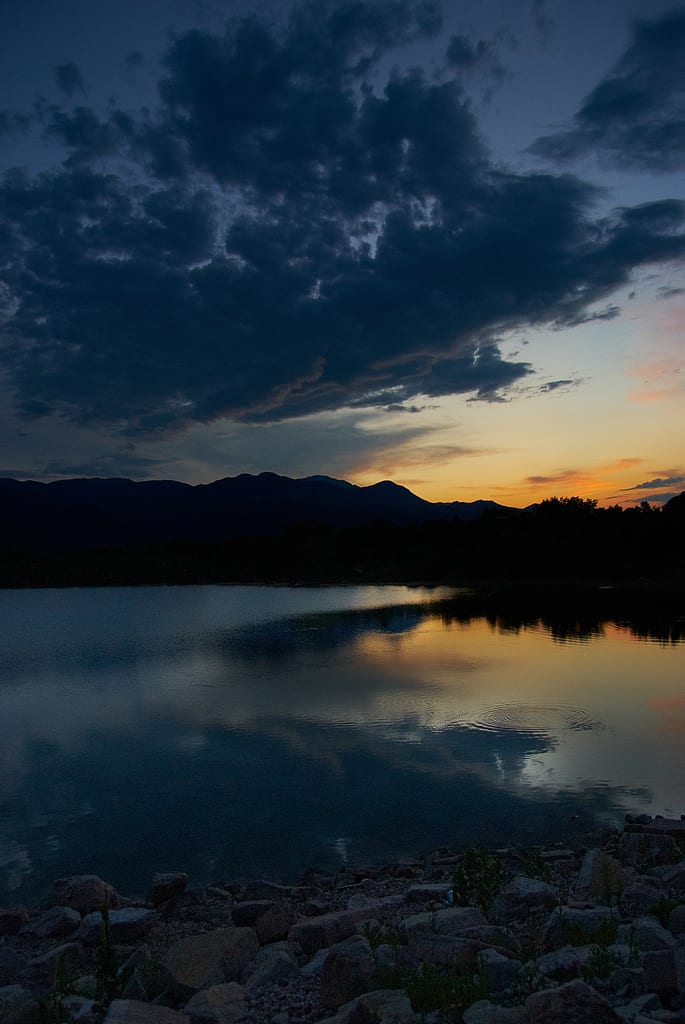 Activities at Quail Lake Park
Underneath the towering Cheyenne Mountain, Colorado Spring residents and visitors usually come to Quail Lake Park for the exercise, fresh air, and staggering mountain views. Within the park, there are two parking lots on the north side of the lake, along East Cheyenne Mountain Blvd.
Boating: Wakeless, non-motorized boating is permitted on Quail Lake. A boating permit is required (daily or annual) and a floatation device must be on board for every person on the water. Quail Lake is very popular for kayaks and stand-up paddleboards, and all boats must be hand-launched.
Fishing: Quail Lake gives licensed anglers access to some of the best stocked, warm-water lake fishing near Colorado Springs. There is a wide variety of species that can be caught, including channel catfish, carp, rudd, green sunfish, bluegill, wiper, and striped bass. Fishing is permitted both from the shore and from a watercraft.
Hiking / Biking: Surrounding the lake, visitors can walk, jog, or bike along the Quail Lake Fitness Trail. The trail follows a 1-mile loop, with about 300 feet in total elevation gain. It is paved and stroller-friendly. Dogs are permitted on the trail, so long as they are on a leash.
Picnicking: There are several picnic areas, large amounts of open grass space, and a large group shelter located in Quail Lake Park. Here, Colorado Springs provides BBQ grills, tables, and bathroom facilities that are free to use on a first-come, first-serve basis.
Sports and Facilities: Quail Lake Park is home to two sand volleyball courts, a basketball court, and the South Lake Playground. Beyond this, the short and steep hill west of the lake is a popular sledding spot in the winter.
Swimming: Swimming and wading in Quail Lake is strictly prohibited outside of designated areas.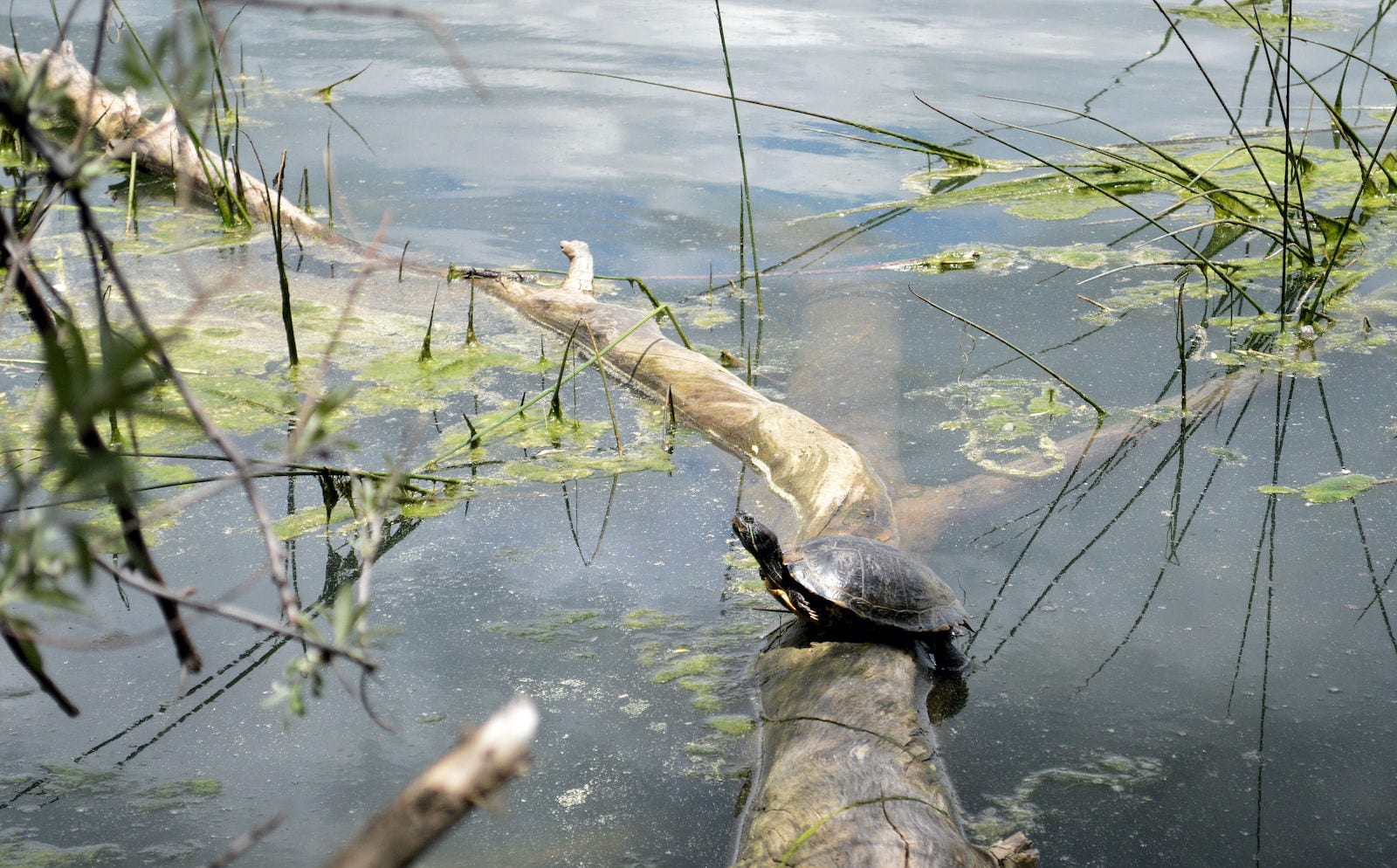 Details
Address: 915 Cheyenne Mountain Blvd, Colorado Springs, CO 80906
Phone: 719-385-5940
Season: Year-round
Hours: May 1 – October 31 (5 am – 11 pm) | November 1 – April 30 (5 am – 9 pm)
Boating: Non-motorized | Sunrise to sunset | Permit required for boating and fishing
Fees: None
Map: Quail Lake Park Map (PDF)
Website: coloradosprings.gov…