Keystone Resort offers an array of fabulous winter activities, including a truly family-friendly, off-mountain option – the sleigh ride. Both scenic daytime and evening dinner sleigh rides are offered. The resort is located in the Lakeside Village area, which is just a few hops away from the mountain base area.
Keystone's signature Sleigh Rides will surely make one nostalgic about the yesteryears. The massive sleighs are being pulled by a team of equally beautiful Pecheron and Belgian horses. Guests and families alike can attain pure relaxation together under the warm, cozy wool blankets being provided by the friendly coachmen.
Scenic and Dinner Horse-drawn Sleigh Rides
As guests begin their journey through the mesmerizing Soda Creek Valley area, the pleasing coachmen will get them acquainted with the beautiful horses which are proven to be super child-friendly, and at the same time tell fascinating stories about the place's history. If they are lucky, they will also find themselves arrested by the captivating constellation patterns in the sky.
Scenic Sleigh Rides – 2 hours from check-in to drop-off of stunning beauty in Summit County. Meet at the Lakeside Village's Adventure Center to depart, 30 minutes prior. This is a great activity for everybody. It lasts about 1 hour of horse-drawn fun in the Soda Creek Valley. Hot cider and blankets are provided.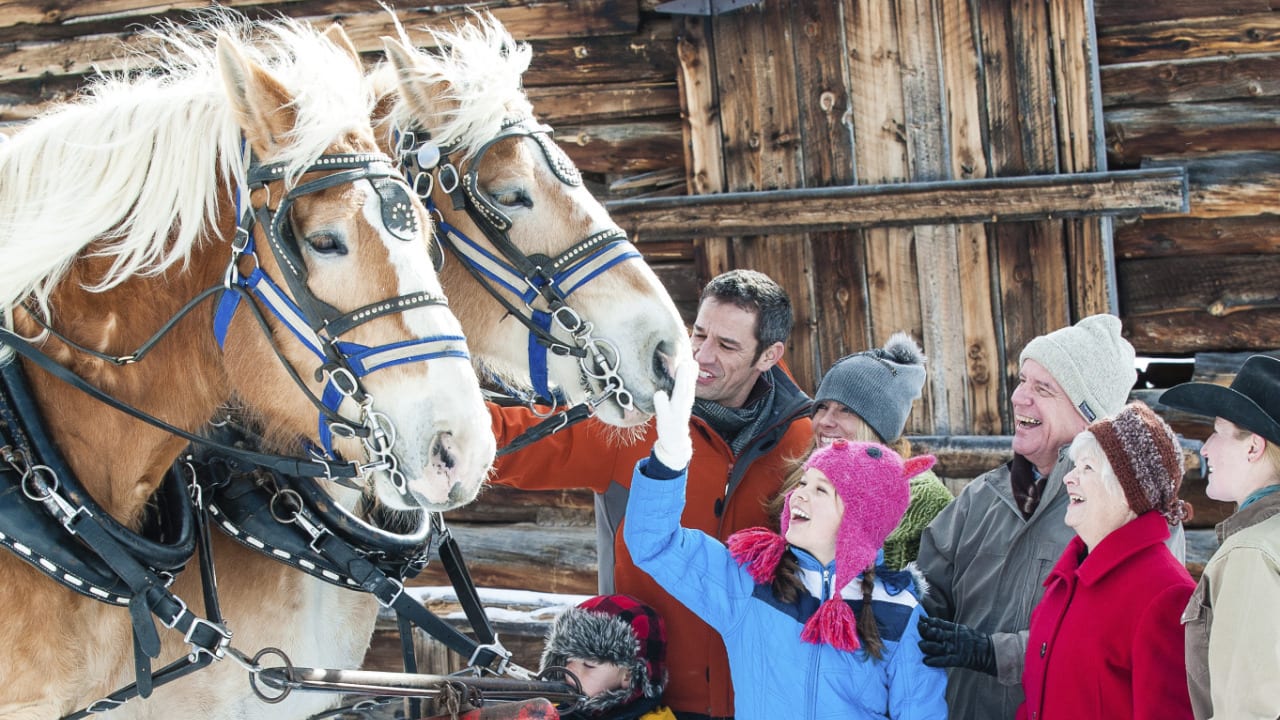 Dinner Sleigh Rides – Upon arriving at the homestead cabin, a roaring fire, sumptuous dinner, and lively entertainment welcome visitors. Guests will enjoy beef barley stew, homemade biscuits with honey butter, and hot chocolate. Main courses include most meats like grilled steak, chicken, and salmon. There are also vegetarian options, a wine selection, and of course desserts like apple pies and ice cream.
If you are looking for an evening full of fun, full of fantastic mountain views, and full of genuine people, then Keystone Resort surely will not disappoint.
Details
Address: Lakeside Village, Keystone, CO
Phone: 800-354-4386
Season: December-March
Website: keystoneresort.com