Situated in the northern Colorado foothills, Lyons Bike Park offers dirt jumps, rock features and a pump track. It's located in Bohn Park, just south of downtown Lyons.
The park was originally built in 2008 for the Lyons Outdoor Games. It was then further developed in 2009. It's a great pump track for all levels of riders. Each year it's still part of the Lyons Outdoor Games dirt jump contest.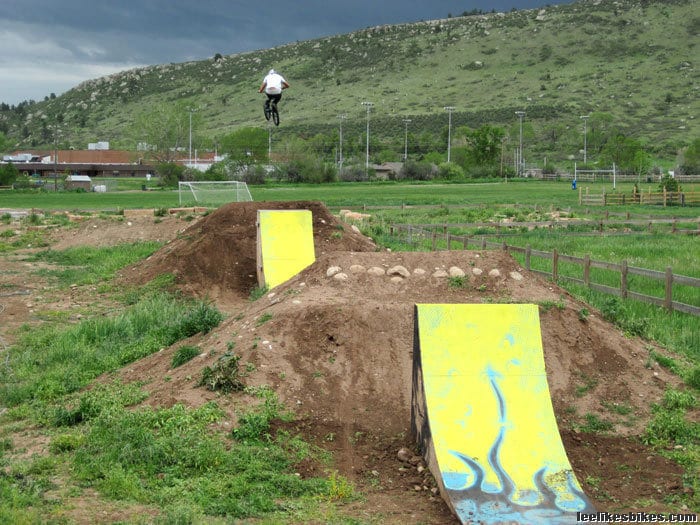 Features include both natural terrain and manmade sections, including large portions of stone set to imitate the Colorado terrain found on regional trails.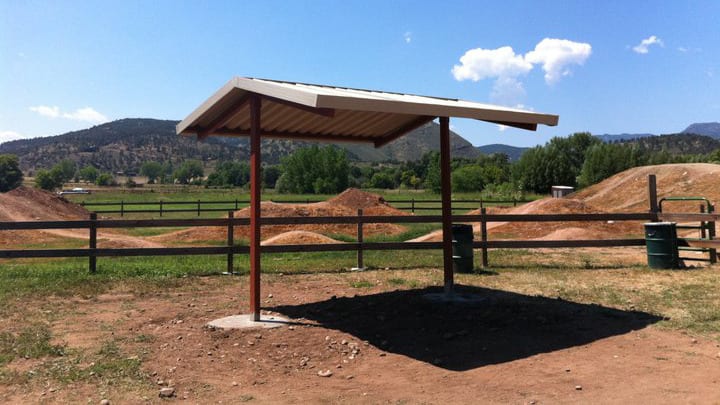 Details
Address: Bohn Park, 2nd Ave, Lyons, CO
Season: Spring through Fall
Website: lyonscolorado.com/experience/parks/lyons-dirt-jump-bike-park