[Parker Ice Trail. Photos: milehighsouth.com] Situated in downtown on Mainstreet, Parker's Ice Trail is one of the only few in the country. Instead of an ice rink, think ice canal or frozen lazy river.
The ice rink opens each season during Thanksgiving week and will stay open each winter as long as conditions permit. Skate rentals area available for a fee. There is an admission fee to skate as well.
There are fire pits by the Ice Trail to keep you warm. Or head to the concession stand for hot chocolate. Afterward head to get a nice dinner in Parker.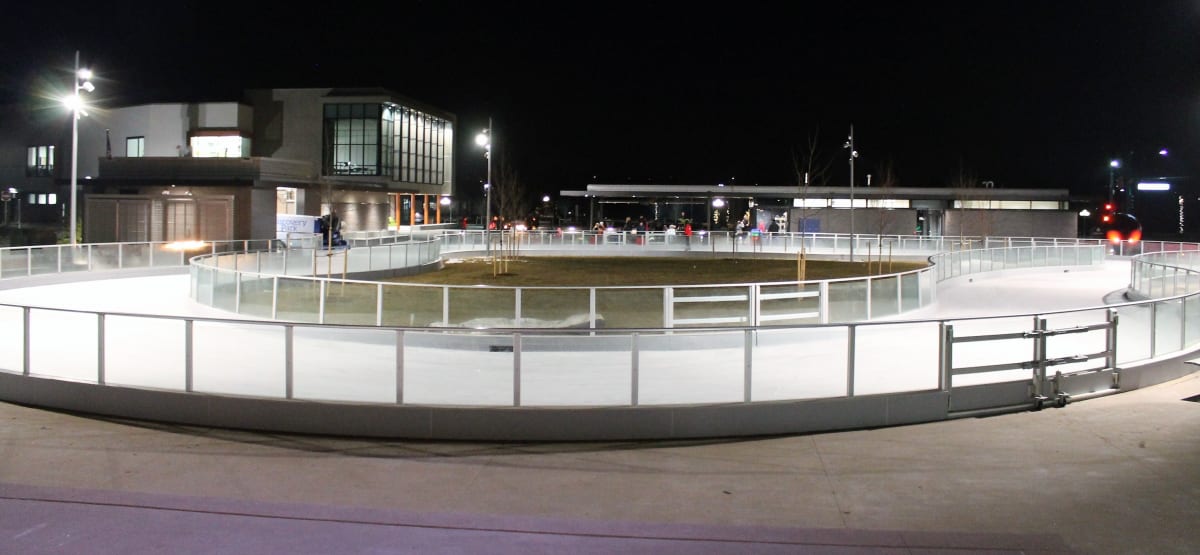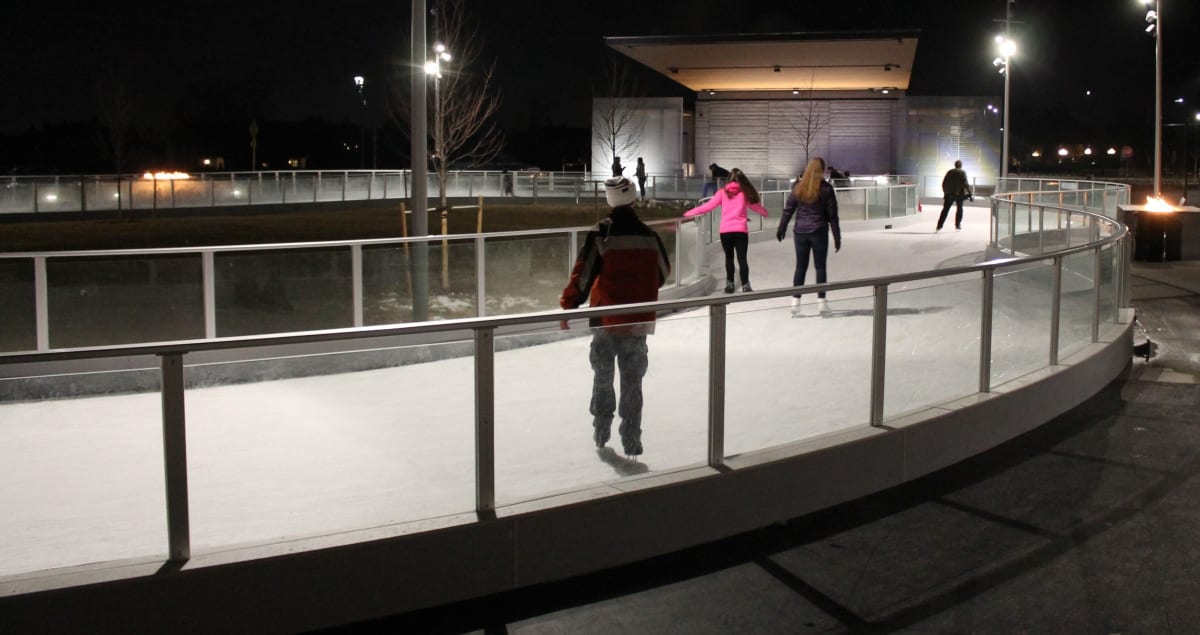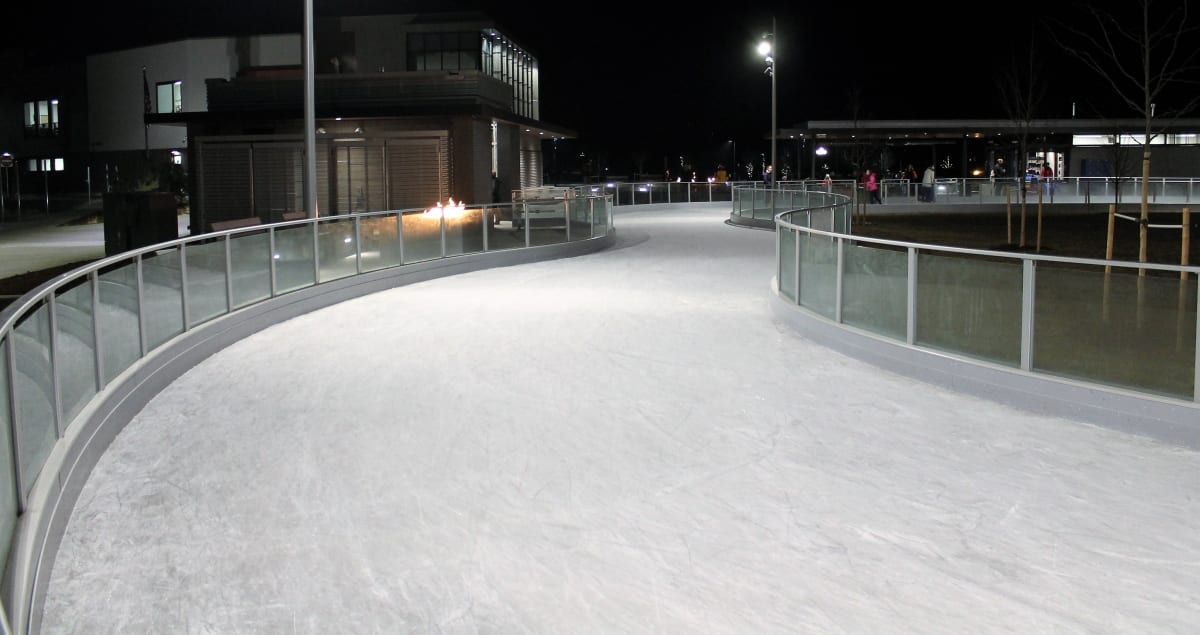 Details
Address: 20115 Mainstreet, Parker
Phone: 303-805-5980
Season: Dec-Feb
Website: parkerrec.com