[South Platte River at Denver's Confluence Park. Photo: BeerAndLoathing] Although the South Platte River can be dry and slow, it can be a popular tubing destination when the water's right. There are a number of sections that people tube and kayak, although the most popular is by downtown Denver.
The river runs north from Littleton beside Santa Fe Drive to downtown Denver at Confluence Park and continues on. The most common section for tubing and kayaking is at Confluence Park, where there are several whitewater features.
River tubing and kayaking in Decker & Denver Metro
If you're looking for a lazier float you can begin in Littleton and work your way down as far as you wish. However, the condition of the South Platte River varies and can be very slow. It's best to pick a short section to do, versus some long, epic journey.
Another popular section of the South Platte River for floating southwest of Denver in Deckers, which is tucked away in the Roosevelt National Forest. Head southwest from Sedalia on Highway 67 to reach Deckers.
From Deckers the South Platte River flows northeast back toward the Front Range. You can drive north on town on CO 67 and then follow North Platte River Road, which runs parallel to the river, instead of taking CO 67 back toward Sedalia.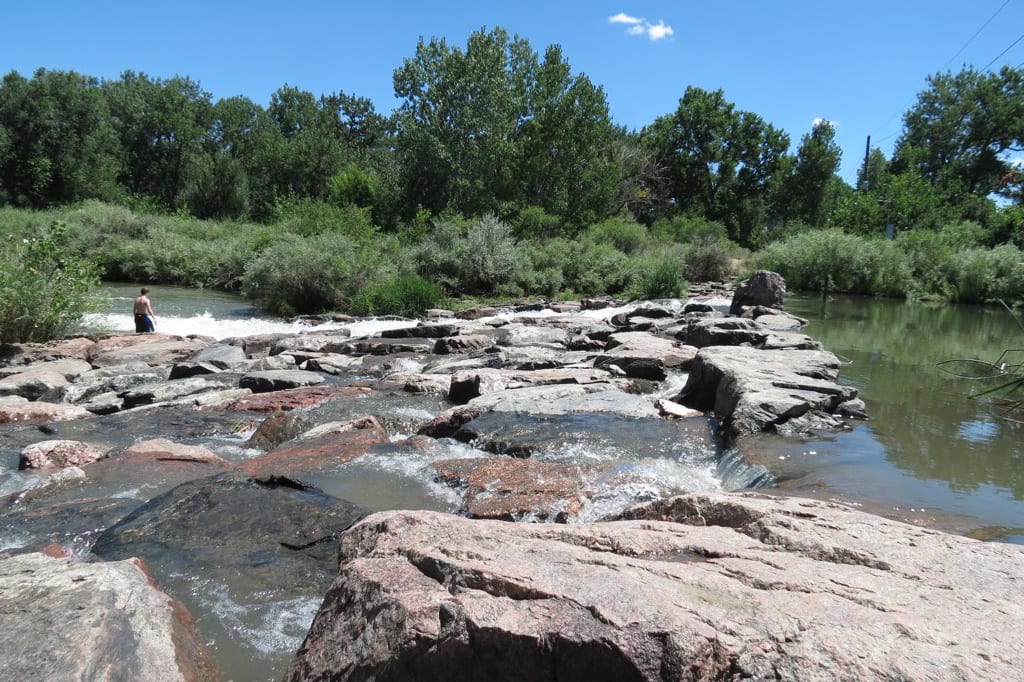 Details
Address: Deckers, Denver, Englewood, Littleton
Season: May-August