Although the South Platte River can be dry and slow, it can be a popular tubing destination when the water's right. There are a number of sections that people tube and kayak on the South Platte River, although the most popular is by downtown Denver and to the southwest near Deckers.
The South Platte River starts in Park County to the west, a tremendous area for fishing, but not tubing. The best place to tube it in the mountains is Deckers, a little over an hour from Denver. From here it flows down the Rockies into Littleton where the river runs north beside Santa Fe Drive to Downtown Denver at Confluence Park.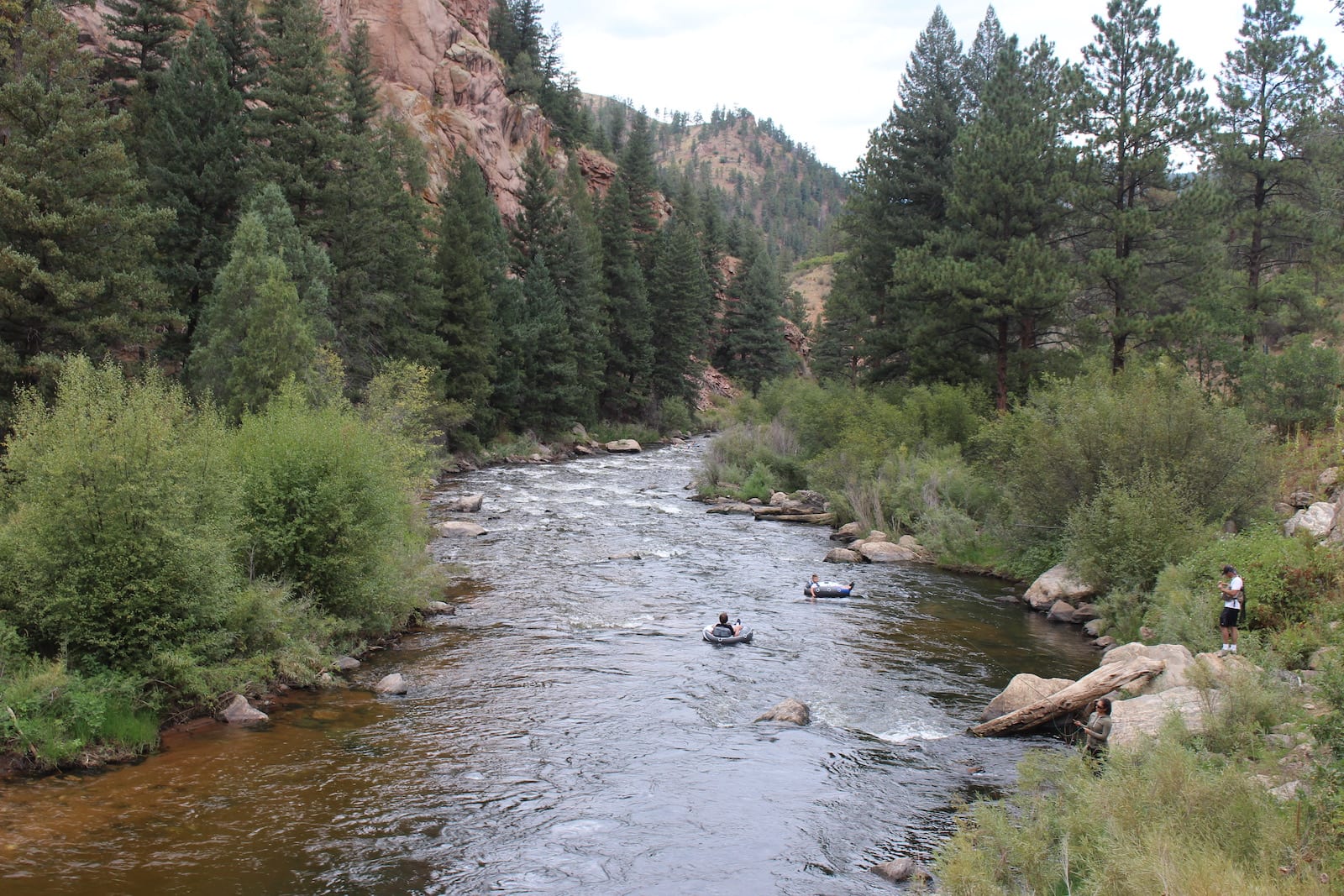 The park is named this because Cherry Creek joins the South Platte River here. The most common section for tubing and kayaking is at Confluence Park, where there are several whitewater features. Like Clear Creek in Golden, this stretch is about the whitewater bumps and requires you to get out of the water and repeat a few times.
The river continues on from here into the great plains to the east, where millions of people have by now come across its water.
River Tubing and Kayaking near Deckers and Denver
If you're looking for a lazier float you can begin in Littleton and work your way down as far as you wish/are able. However, the condition of the South Platte River varies and can be very slow. If you begin here in the metro area for a longer trip, you will often have to stand up and walk downriver at shallow sections.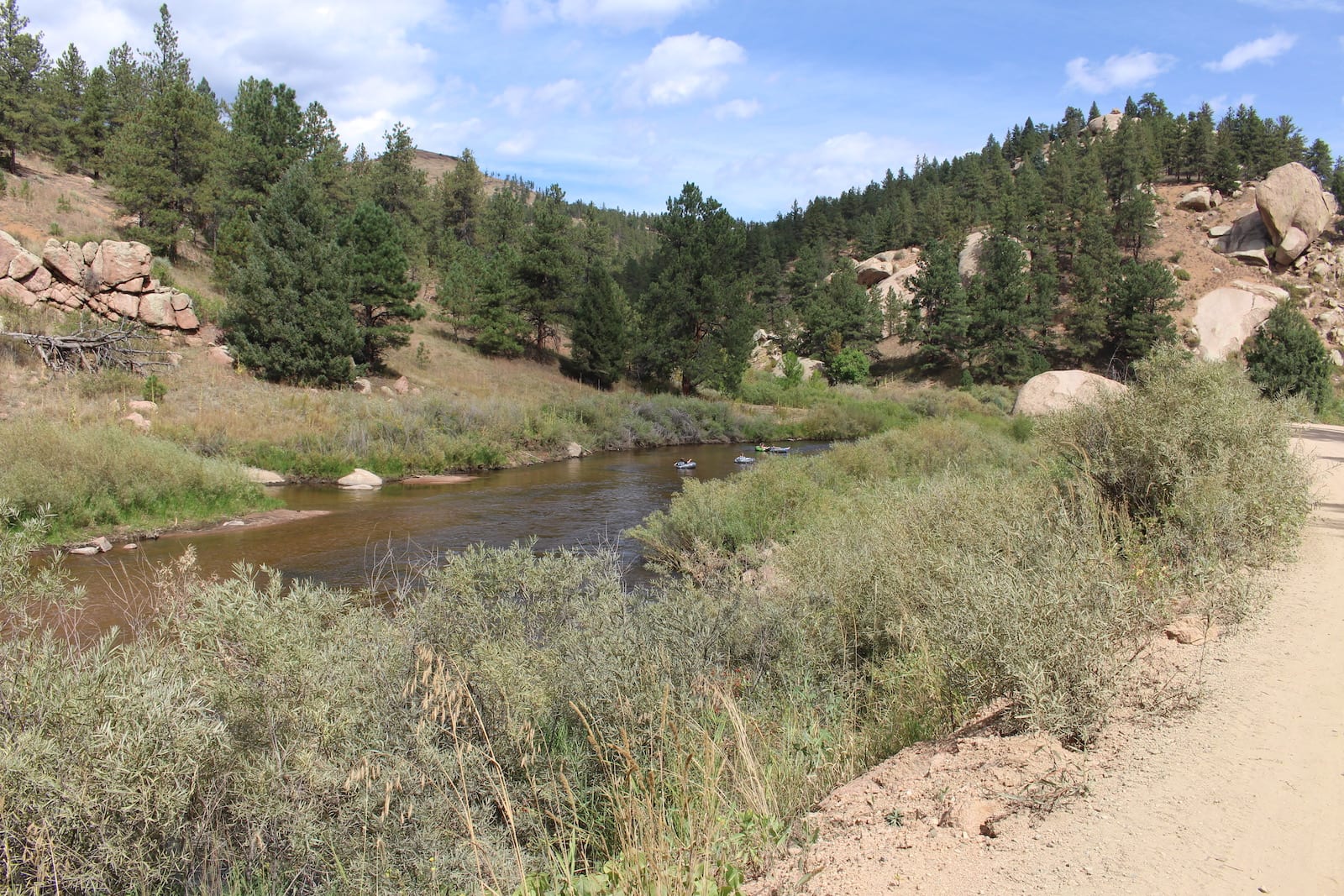 There are obstructions and you won't go the whole way to Denver. It's best to pick a short section to do, versus some long, epic journey. Lazy floating takes considerable time.
Confluence Kayaks in the South Platte River District, near the flagship REI, claims to rent tubes and bikes.
Another popular section of the South Platte River for floating southwest of Denver is in Deckers, which is tucked away in the Pike National Forest. Head southwest from Sedalia on Highway 67 to reach Deckers. Eye up the river in advance and park two cars or do a short section and repeat.
From Deckers, the South Platte River flows northeast back toward the front range plains. You can drive north from town on CO 67 and then follow North Platte River Road, which runs parallel to the river, instead of taking CO 67 back toward Sedalia.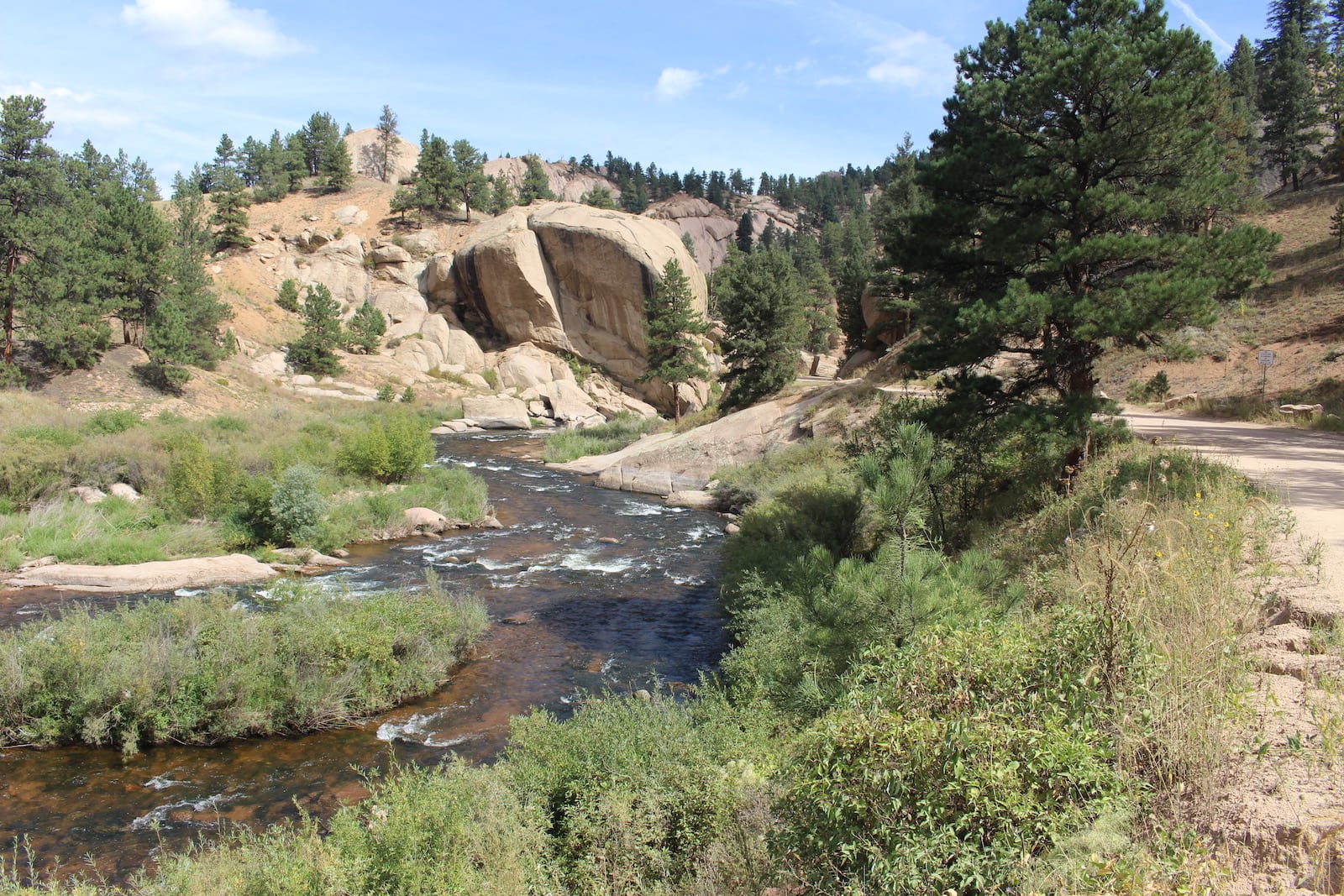 Details
Nearby Towns:
Season: May-August