Often overshadowed by its well-known sister to the north, South Cheyenne Canyon, or Cañon, is a hidden gem with all of the best perks of being lesser-known. This park offers beautiful trails for anyone seeking a quiet retreat at the southwestern edge of the city limits, and a stunning series of waterfalls.
Seven Falls
The most notable natural feature in South Cheyenne Canyon is the series of cascading waterfalls known as Seven Falls, which is privately operated by the Broadmoor. The stunning feature is illuminated with lights at night, creating a mesmerizing visual effect.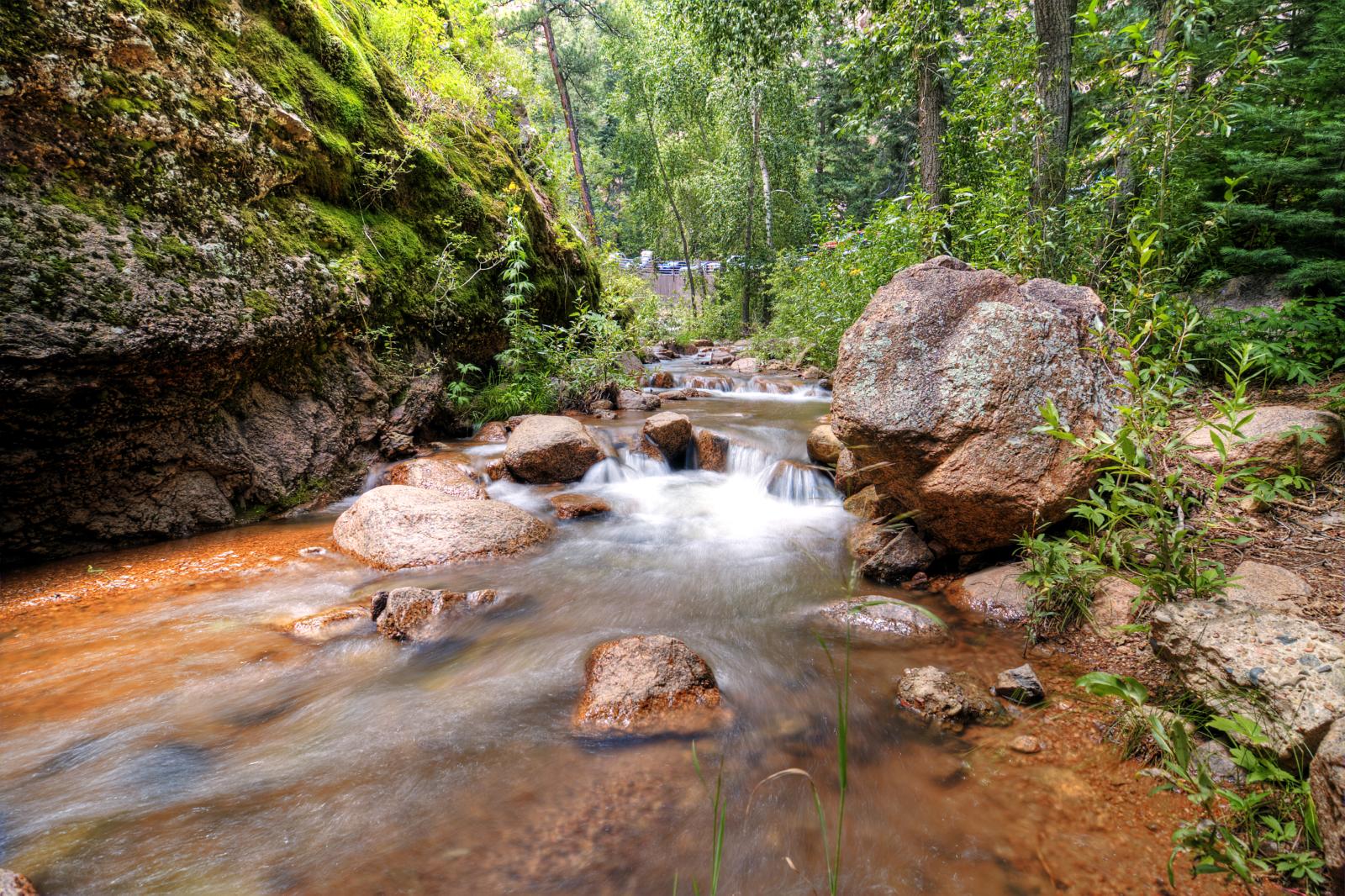 Visitors to Seven Falls must park at the Norris Penrose Event Center and take a shuttle over. Ticket pricing and additional information can be found on the Seven Falls website.
Hiking
Visitors to South Cheyenne Canyon will find two hiking trails, including one that leads from the top of Seven Falls to another smaller waterfall series called Midnight Falls. A great place to take in nature, the soothing sounds of this waterfall are sure to leave you feeling calmer and more at ease.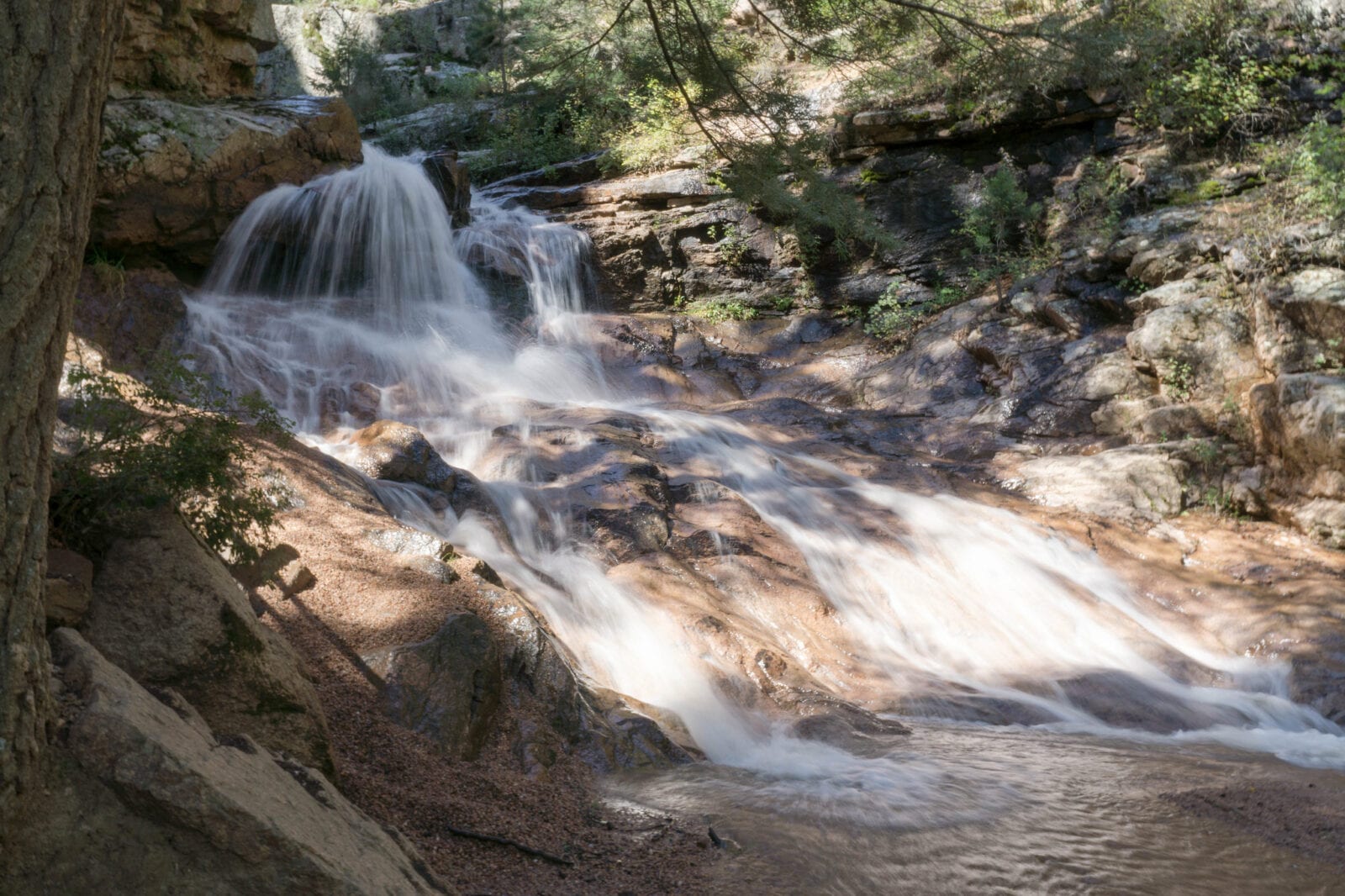 Another popular hiking destination within the canyon is Inspiration Point, which offers a beautiful view of Colorado Springs and the plains east of the city. If you have extra time while visiting, head to the North Cheyenne Cañon Park, which is located a few minutes away from South Cheyenne Canyon.
Details
Address: 2120 South Cheyenne Canyon Road, Colorado Springs, CO 80906
Season: Hiking trails open from May-October
Website: cheyennecanon.org