Bouldering and climbing enthusiasts will be pleased with the varied terrain that Rotary Park Open Space, in Fort Collins, Colorado, has to offer. This scenic day-use site is surrounded by numerous other open spaces and natural areas, creating a tapestry of outdoor recreation resources.
Activities
Bordered by Maxwell Natural Area to the east and the expansive Horsetooth Reservoir to the west, it's easy to plan an entire day exploring the features of Rotary Park.
Bouldering & Climbing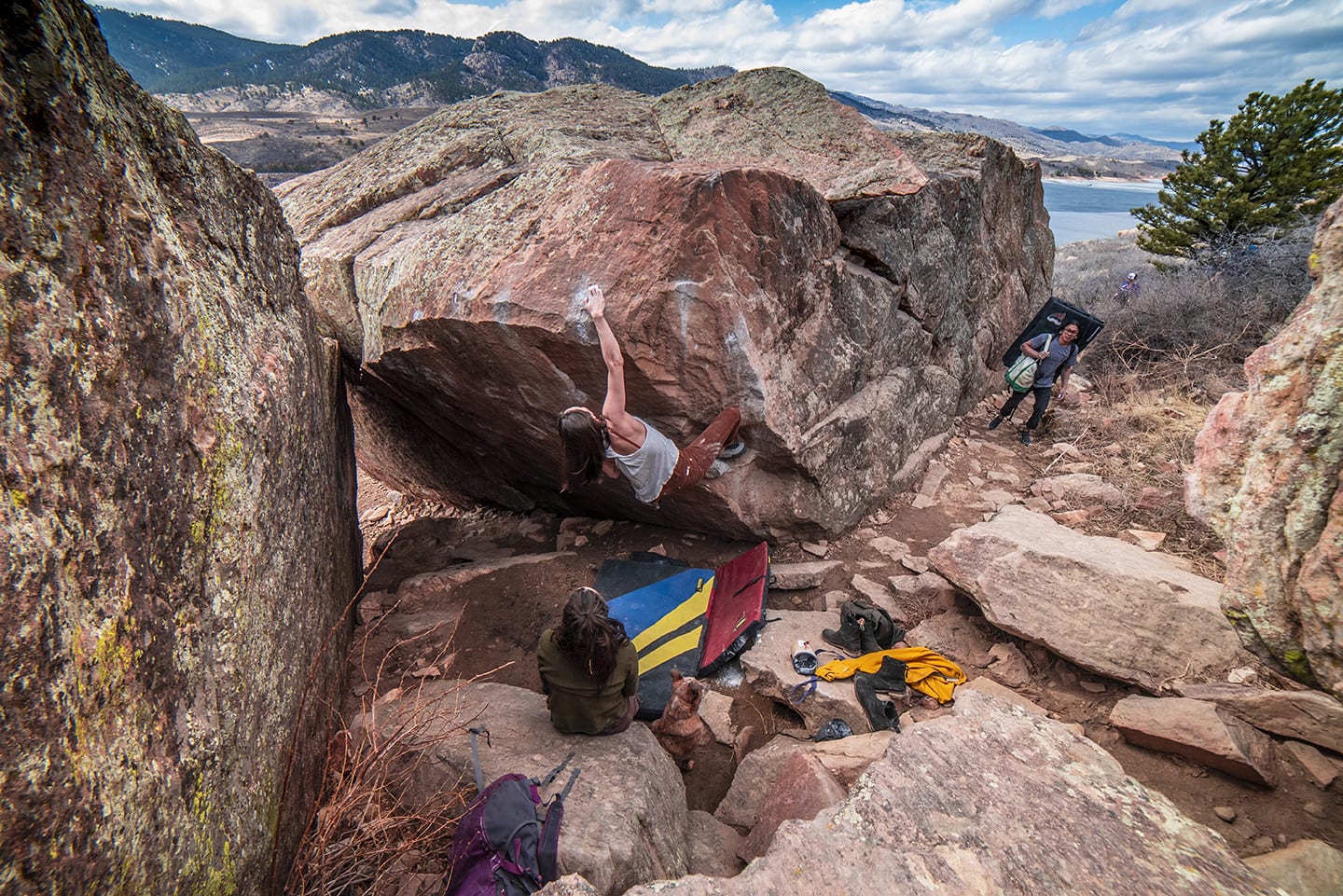 Rotary Park has a long history of attracting climbers of all experience levels. Beginners will find plenty of classic bouldering challenges to build and develop their skills, while more skilled boulderers can follow along several technical routes and even a couple of top-ropes to try out.
Note: While the open space is accessible year-round, bouldering in winter can be dangerous. Be cautious and don't climb alone.
Hiking
Rotary Park can be accessed via the Foothills Trail that runs through Maxwell Natural Area, up through Rotary Park, and down to the Horsetooth Reservoir. Hikers might find the steep incline, leading to and from the park, to be a welcome challenge with quite a payoff: views of picturesque rock formations and pristine reservoir.
Whether you plan to put your skills to the test cliffside or prefer to enjoy a picnic in the sun, Rotary Park Open Space boasts spectacular views of Larimer County's natural landscapes that all visitors will appreciate.
Directions
Address: N Co Rd 23, Fort Collins, CO 80526
Phone: 970-416-2147
Season: Year-Round | Dawn – Dusk
Website: mountainproject.com/rotary-park…