Crown Hill Lake is the central feature of Crown Hill Park, a Jefferson County Open Space spanning Wheat Ridge and Lakewood, Colorado, west of Denver. Amassing 55-acres, Crown Hill Lake neighbors the smaller Kestrel Pond, which is located in the park's wildlife sanctuary.
Crown Hill Lake History
Originally, Crown Hill Lake and Kestrel Pond were both natural bodies of water. With the installation of the Crown Hill Agricultural Ditch, extra water is now sent from Clear Creek and stored in Crown Hill Lake to support local communities.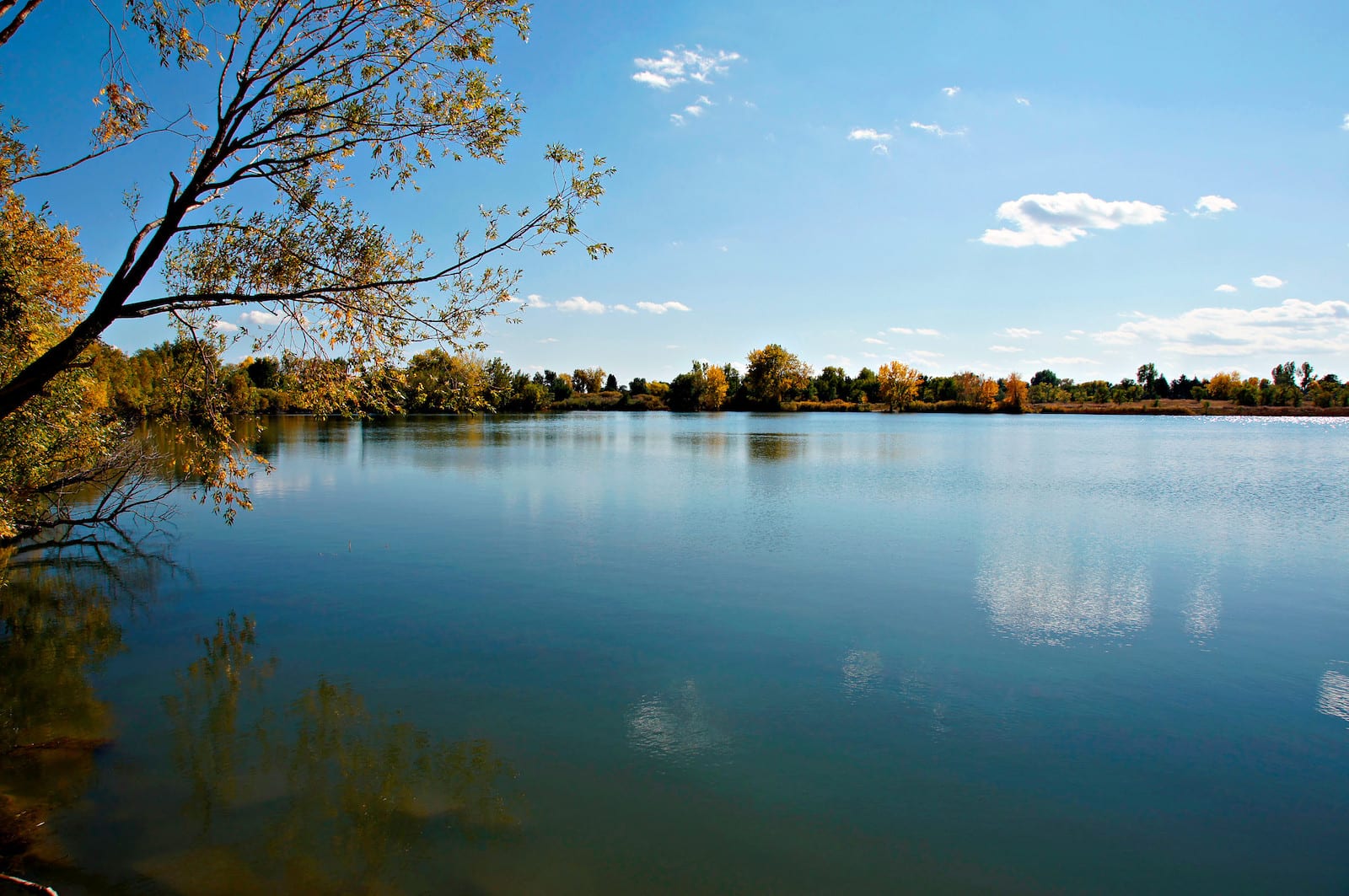 In the late 1800's, House of Representatives member and Parks Commissioner Henry Lee acquired the land containing Crown Hill Lake. In 1908, Lee sold 180 acres of the land to create the Crown Hill Cemetery, which neighbors the Park.
Decades later in 1972, Jefferson County and the cities of Lakewood and Wheat Ridge purchased the adjacent 188-acre Crown Hill Lake Park area, designating it as an open space and partial National Urban Wildlife Refuge.
Activities at Crown Hill Lake
There is no fee to enter Crown Hill Lake Park, and visitors can enjoy the open space all year round. Bathroom facilities are available, with seasonal drinking water located at the Garland Trailhead. Onsite, there are over 100 parking spaces, with room for horse trailers available.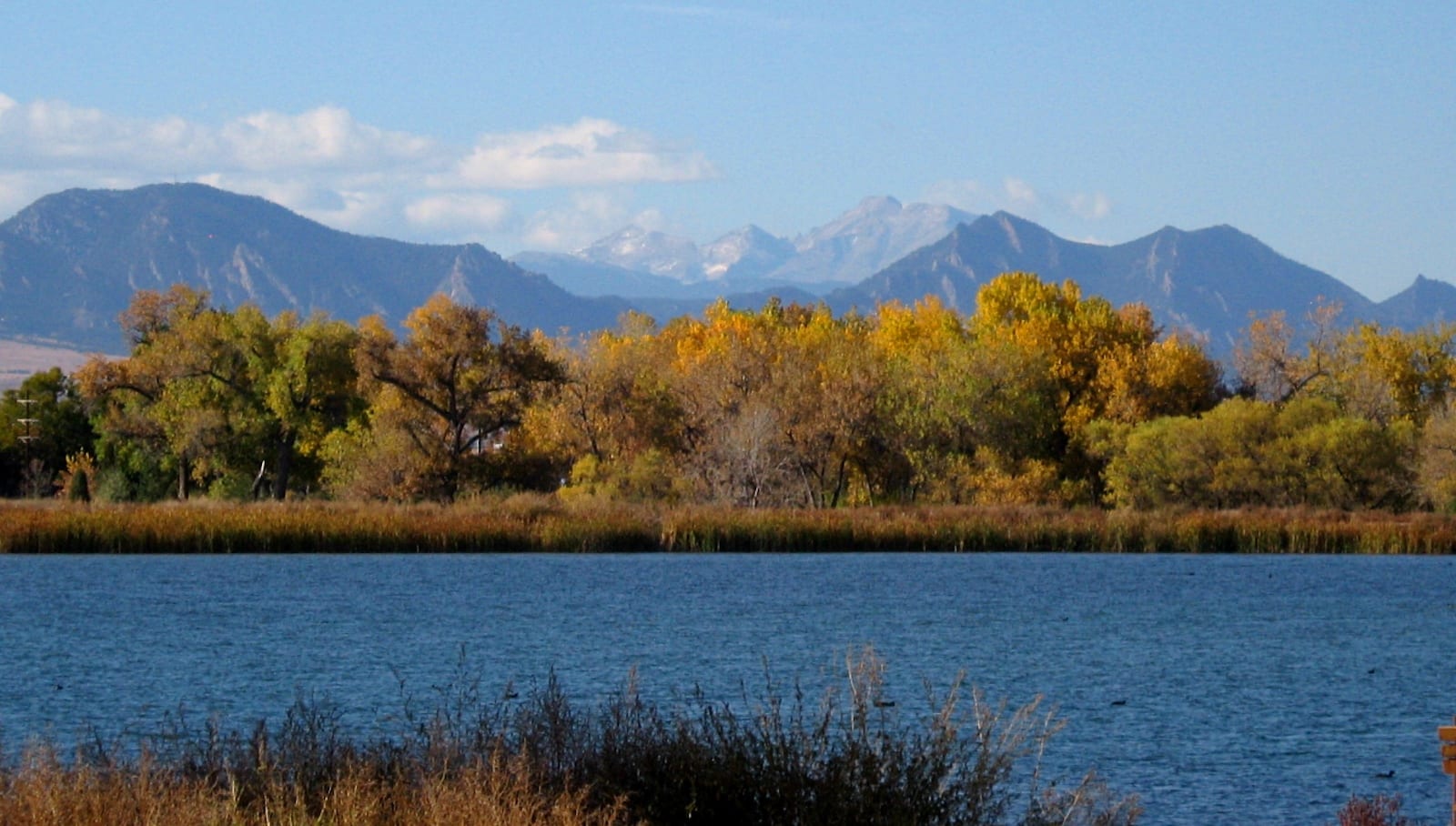 Birding & Wildlife: Crown Hill Lake, Crown Hill Park, and Crown Hill Cemetery are a great destination for birdwatching close to Denver. Here, visitors can spot a plethora of waterfowl and migratory birds with the occasional chance to see rarer species like bald eagles, warblers, herons, kingfishers, crossbills, and more.
In and around the wildlife sanctuary, it is also common to see foxes, coyotes, deer, and other wildlife. There is a designated viewing area with spotting scopes available directly between the two bodies of water.
Boating: No boating of any kind is permitted in Crown Hill Lake. All fishing must be done from the shore or pier.
Fishing: Colorado Parks and Wildlife stocks Crown Hill Lake annually with a variety of fish species including bass, crappie, carp, perch, bluegill, and saugeye. There are also opportunities to catch native sunfish and trout.
State regulations apply, and a valid CO fishing license is required for all anglers aged 16 years and older. There is a fishing pier on the south shore of Crown Hill Lake, with additional access opportunities along the walking path around the shore.
Picnicking: Around Crown Hill Lake, there are many benches, picnic tables, and covered picnic shelters for visitors to enjoy at no cost.
Swimming: Swimming, wading, and floating are strictly prohibited in Crown Hill Lake.
Trails: In total, there are over 10 miles of trails within Crown Hill Park with opportunities for walking, jogging, biking, and horseback riding. There is a designated equestrian area in the southwest corner of the park adjacent to the lake, and access to the Wildlife Sanctuary is permitted for pedestrians only. A bike repair station is available on the south end of the lake in the main parking area.
Circumnavigating Crown Hill Lake, visitors can enjoy the distant mountain views and fresh air on the 1.3-mile Lake Loop Trail. Along the perimeter of the park, the 2.5-mile Outer Loop Trail can be easily accessed from a number of entry points.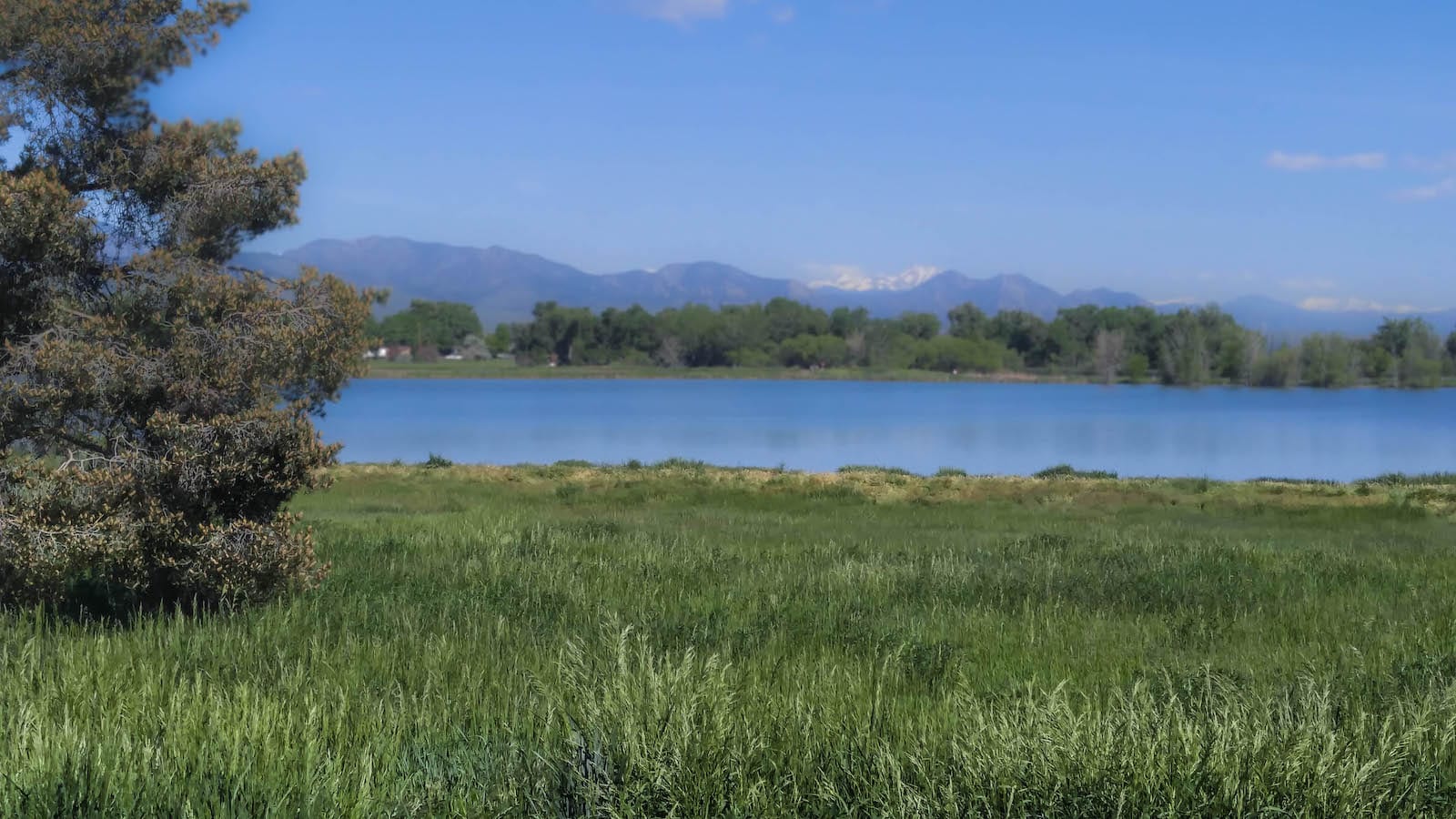 Details
Address: Crown Hill Lake, Bel Aire, Wheat Ridge, CO 80033
Phone: 303-271-5925
Season: Year-round
Hours: 5 AM to 9 PM
Fees: None
Maps: Crown Hill Park (PDF)
Website: jeffco.us/1207/Crown-Hill-Park