About 10 minutes east of downtown Longmont, the Sandstone Ranch Community Park & Nature Area is a 313-acre public space that features a large variety of outdoor opportunities. It's accessible year-round for recreation and sightseeing.
It boasts well-kept facilities, plenty of shade, seasonal wildflowers, and terrific views of the Rocky Mountains. The historically interesting and biologically diverse area is open daily from one hour before sunrise to one hour after sunset.
Please note: This park has a very similar name to the Sandstone Ranch Open Space, which is a large hiking area about 75 miles south of Longmont near Larkspur, Colorado.
History of Sandstone Ranch
The Sandstone Ranch Community Park & Nature Area gets its name from a late 19th-century home that still stands on the property today. Constructed with materials quarried on-site, the ranch was strategically developed next to the park's large sandstone bluffs to block the area's heavy winds.
Sold to the City of Longmont in 1990, Sandstone Ranch is now a Longmont Historic Landmark and listed on the National Register of Historic Places. Beyond the natural and anthropological significance of the area, there are also some rumors speculating that the ranch may be haunted.
To learn more in person, the City of Longmont hosts free seasonal tours and educational seminars for all ages at the Sandstone Ranch. The space is also occasionally available for private events and weddings.
Sandstone Ranch Accessibility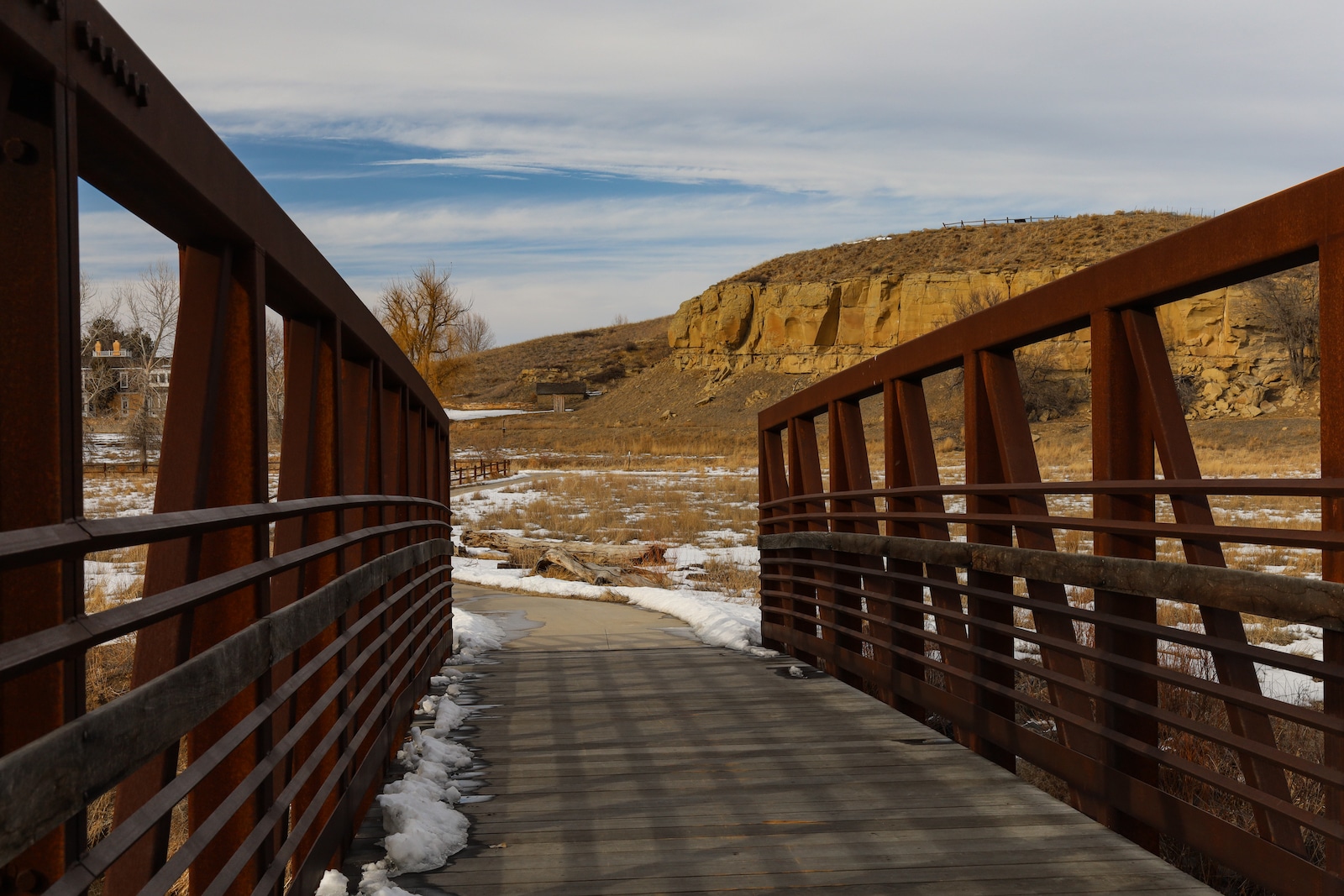 The Sandstone Ranch Community Park can be accessed from both the east and west sides, on Zlaten Drive and Sandstone Drive, respectively. With easy access to the park's various amenities, there are several large parking areas onsite with six separate restroom facilities free for visitors to use.
To bypass the park and go directly to the nature area, motorists should head south from Highway 119 (E Ken Pratt. Blvd) along Sandstone Drive. After reaching the pond on the right, take a left to follow signs towards the visitors center parking lot, where there is room for about 50 vehicles.
The park is located within the Union Reservoir Ditch, and the St. Vrain Creek runs directly through the area.
Activities at Sandstone Ranch
With large open green spaces and sidewalks for pedestrians and bikes, the Sandstone Ranch Community Park & Nature Area welcomes visitors to enjoy outdoor activities completely free of charge. For a bit of organized fun, the park is also often used as the setting for various recreation classes hosted by the City of Longmont.
Birding and wildlife: In and around the nature area, there is a wide variety of birds and wildlife that can be spotted at Sandstone Ranch. On the ground, visitors may encounter prairie dogs, wild turkeys, white-tailed deer, and various small mammals. In the air and foliage, birdwatchers should be on the lookout for red-tailed hawks, bald eagles, sparrows, and owls, as well as the occasional oriole or wren.
Biking: Easily accessed on the St. Vrain Greenway, Sandstone Ranch is a great addition to any ride along the Longmont-to-Boulder (LoBo) Regional Trail. Winding through the nature area, cyclists can enjoy ample shade, colorful scenery, and smoothly paved pathways.
Hiking: From the visitors center and parking area, hikers can access a small network of well-maintained trails exploring the area's history and natural beauty. To protect the local wildlife, please note that dogs are not permitted within the Sandstone Ranch Nature Area. Due to the abundance of ponds and waterways, hikers should be prepared for patiently buggy conditions.
Fishing: Fishing is welcome in the ponds of the Sandstone Ranch Community Park, and anglers generally report good conditions and sizable catches for bass, bluegill, carp, and more. A valid Colorado fishing license is required for all participants that are aged 16 and older.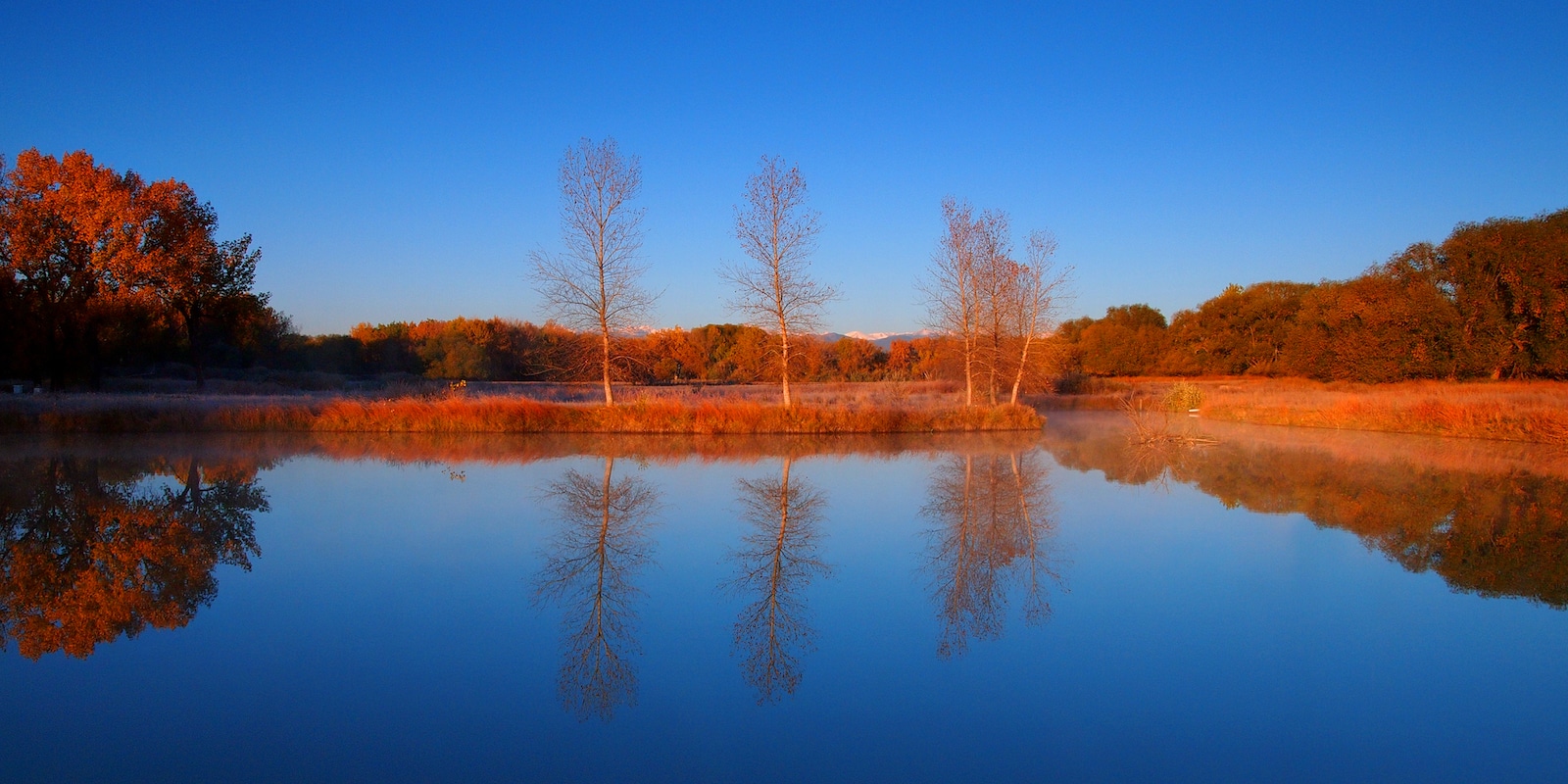 Picnicking: Scattered throughout the property, there are seven total picnic shelters within the Sandstone Ranch Community Park. While four of the shelters are only available on a first-come, first-served basis, the other three covered picnic areas can be reserved in advance by calling the City of Longmont at 303-651-8404.
With trash facilities and BBQ grills on-site, visitors are welcome to use the park's picnic facilities however they would like. During the summer, there is also a seasonal concession stand that serves limited food, drink, and snack options.
Playgrounds: With space and equipment for kids of all ages and ability levels, the Sandstone Ranch Adventure Playground is one of the area's most unique and expansive facilities of its kind. Incorporating the ranch's original silo into the design, the large area is agriculturally themed and divided into the Spring Gulch Play Corral and the Tree House Play Area.
The adventure playground is located on the north end of the park, and visitors will find animal statues, a rock wall, slides, and other play equipment such as a splash pad with seasonal water spraying. Throughout the park, there are also a few small playgrounds adjacent to the various picnic shelters.
Skatepark: At about 17,000 square feet of concrete, Sandstone Ranch hosts Longmont's largest and most popular skatepark. With features primarily designed for intermediate and advanced riders, the skatepark has a wide variety of bowls, ramps, and rails, and includes lights for skating after sundown.
Sports: Hosting casual games, league play, and large tournaments, Sandstone Ranch Community Park has many designated athletic courts and fields. This includes facilities for soccer, baseball, softball, sand volleyball, and more.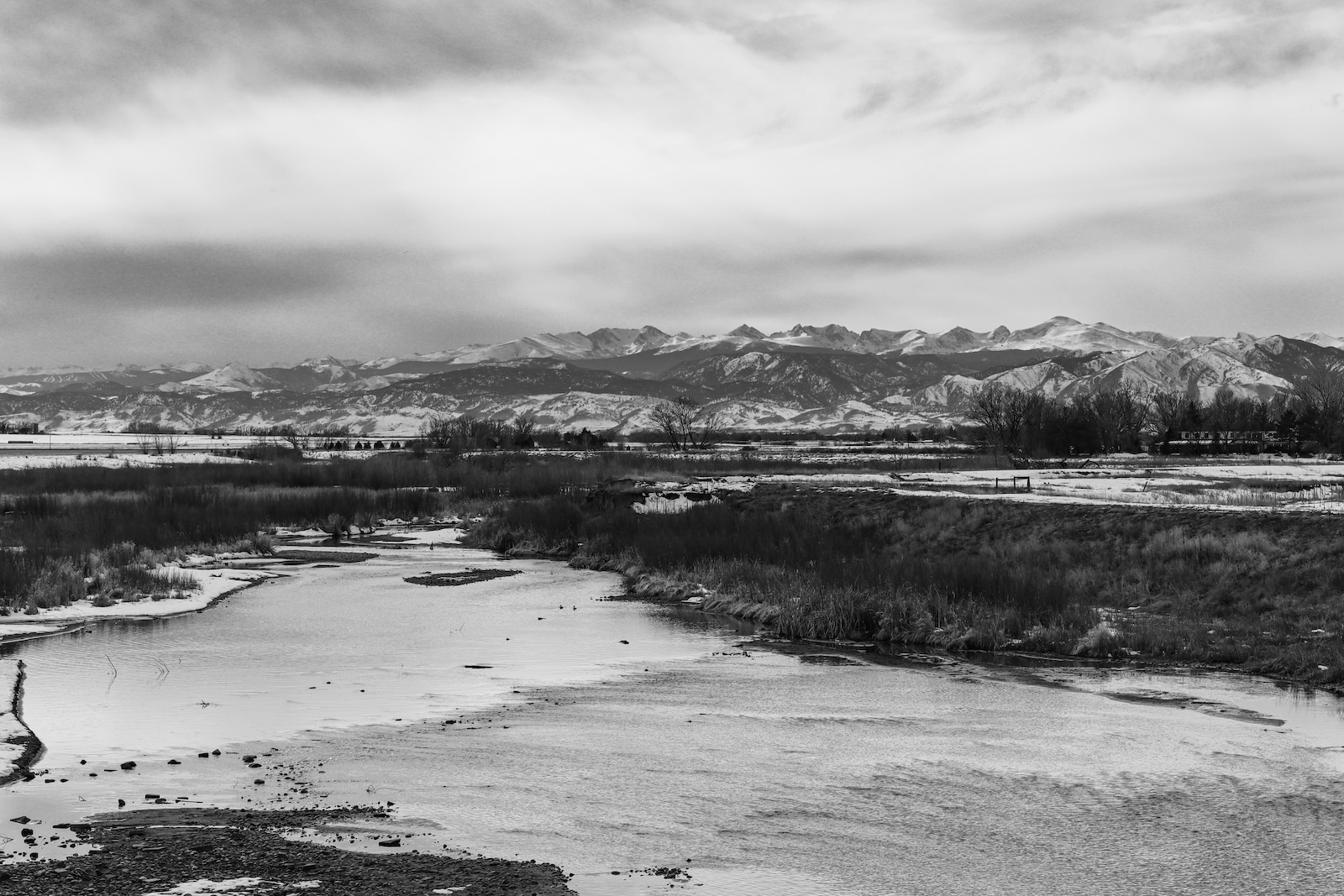 Details
Address: 3001 Colorado Highway 119, Longmont, CO 80504
County: Weld County
Phone: 303-651-8416
Season: Year-round
Park hours: 5:00 am to 11:00 pm
Nature area hours: 1 hour before sunrise until 1 hour after sunset
Fees: None
Website: longmontcolorado.gov/….