Adjacent to the Civic Center in Centennial, Colorado, is the Centennial Center Park. This 11-acre city park offers guests the opportunity to explore both the playground and water playground, the nature areas, event spaces, and engaging historical features all during a single visit.
Tourists and locals both consider this to be one of the best parks in the area. Whether you want to play all day or take a relaxing stroll outside, you are sure to enjoy your time here.
Amenities and Activities
There are multiple impressive amenities at Centennial Center Park that help keep guests entertained during their visit.
Playground
One of the most exciting playgrounds in the area, the Centennial Center Park playground includes climbing walls, a treehouse, tunnels, slides, and a jungle gym. Kids won't get bored here, so parents can relax and enjoy the surrounding beauty.
Water Pad
Perhaps the most unique part of Centennial Center Park is the water pad. Just next to the playground, this area is full of fun fountains where kids can splash around and cool off. This free mini-water park is a great time for the whole family.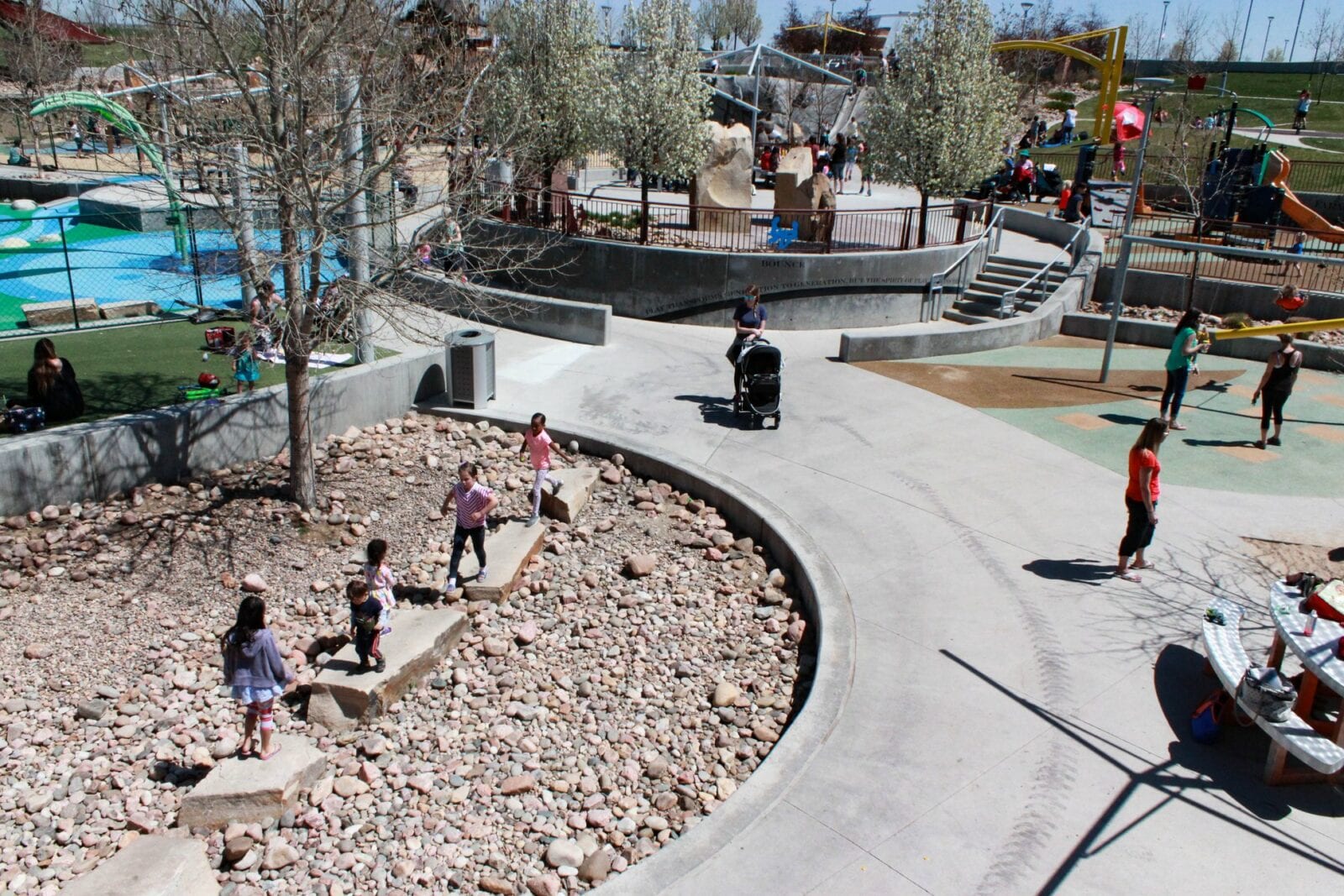 Historical Elements
Be sure to check out the main plaza of Centennial Center Park while you are visiting. It features the history of the Cherry Creek Basin, as well as a map of the Cherry Creek Watershed. As you explore the park, you can even participate in the "Colorado Statehood Walk" or the "Viewfinder Walk" to learn more about the area's history.
Additional amenities at the Centennial Center Park include restrooms, water fountains, a sidewalk, and designated parking for visitors.
Event Spaces
While the main areas of the park offer free public access, there are also a few spaces that can be rented out for private gatherings and events. If you're looking for somewhere to host a picnic, birthday party, or gender-reveal, you can reserve the Coffee Shelter, the Large Shelter, the Plaza, or the Amphitheater.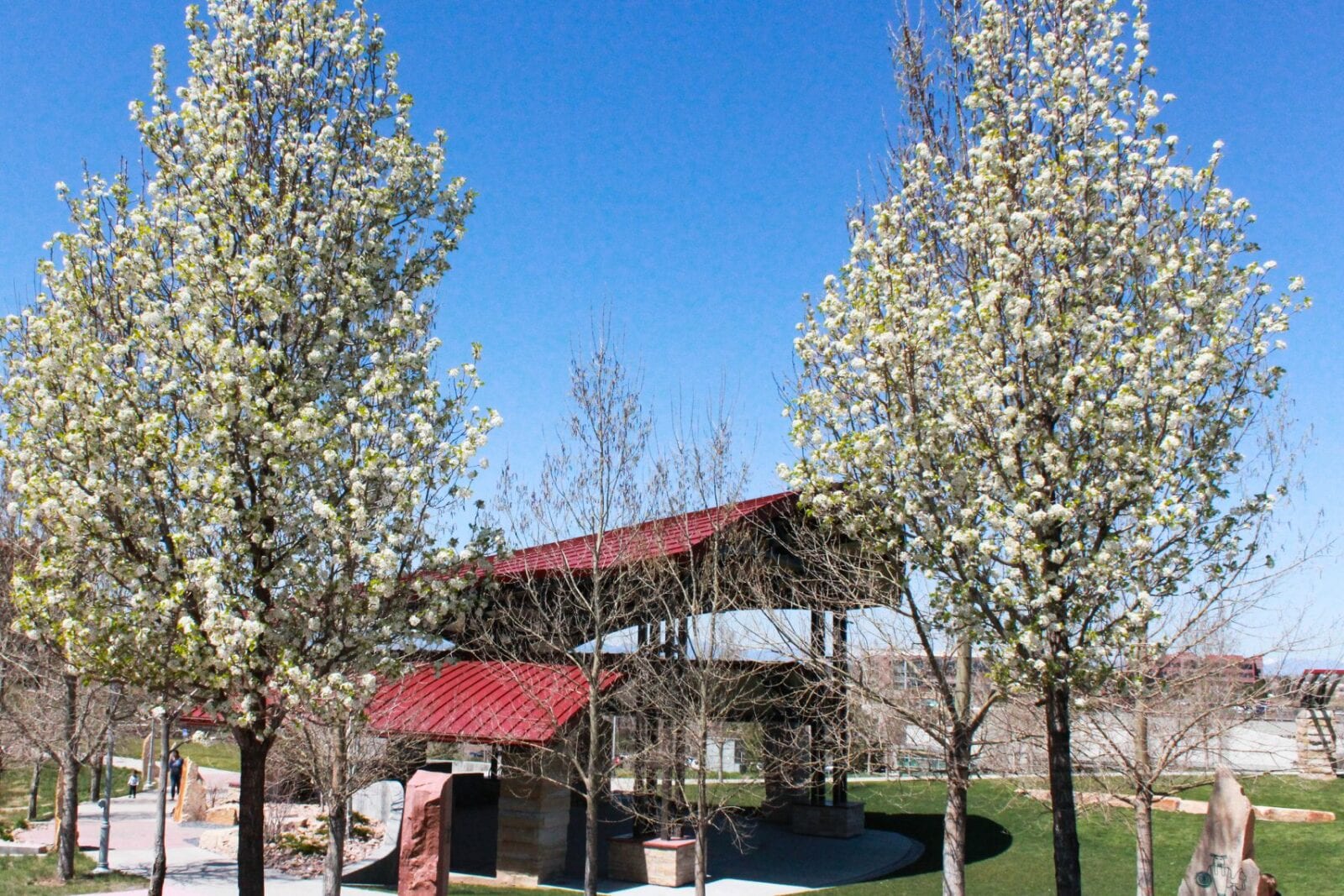 If you find yourself in the Centennial or Denver area, be sure to take a visit to the Centennial State Park. Children and adults alike are sure to have a great time taking in the views and enjoying exciting activities.
Details
Address: 13050 E. Peakview Ave, Centennial, CO 80112
Phone: 303-325-8000
Season: Year-Round | Water Play (Memorial Day – Labor Day)
Hours: Spring/Summer (5:30 AM – 10 PM) | Fall/Winter (6 AM – 8 PM)
Email: parkinfo@centennialco.gov
Website: centennialco.gov…