Mount Falcon Park features exceptional trails for hiking, biking and horseback riding, within an easy drive west of Denver. While the views of the mountains from below are breathtaking on a clear day, the view from Mount Falcon Park, just outside the town of Morrison offers spectacular views in the other direction.
Part of the JeffCo Open Space park system, plans for the park at one time included a Summer White House for the president of the United States. A short trail from the rest area leads by the proposed location of the presidential summer residence and to the ruins of the home of John Brisben Walker, the man who developed Red Rocks back in 1906 and who dreamed of welcoming the president to a residence near his own home.
Activities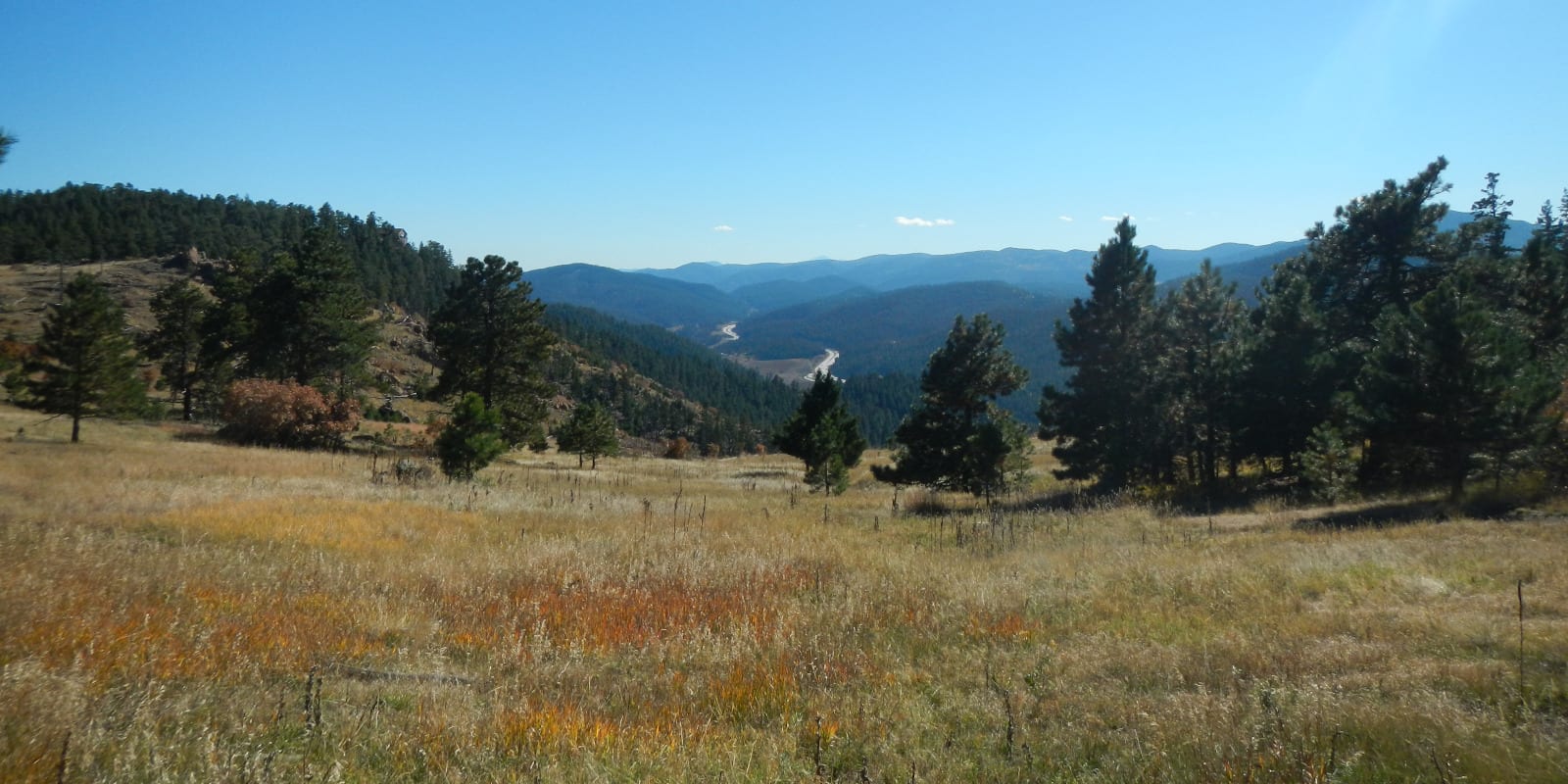 The scenic trails are the main draw at Mount Falcon Park. Hiking and horseback riding are permitted on all the trails within the park. Biking is as well, except for the Turkey Trot Trail.
Hiking/Horseback Riding – Climbing 1,700 feet on the combined Castle and Turkey Trot Trails a visitor can reach the peak. Hike 1.3 miles on the Castle Trail as it winds up the mountain with a series of switchbacks, then connect with the Turkey Trot Trail for another 1.7 miles to the apex of the park.
At the summit of the Turkey Trot Trail, you'll find an outdoor shelter with a picnic table. It's a place to rest and take in the expanse of the Denver Metro sprawling out to the east.
The views would be exceptional after dark, but the park hours change with the seasons and are limited to one hour before sunrise and one hour after sunset. Walking down this challenging trail, with switchbacks and natural obstacles, wouldn't be a good idea in the Colorado darkness.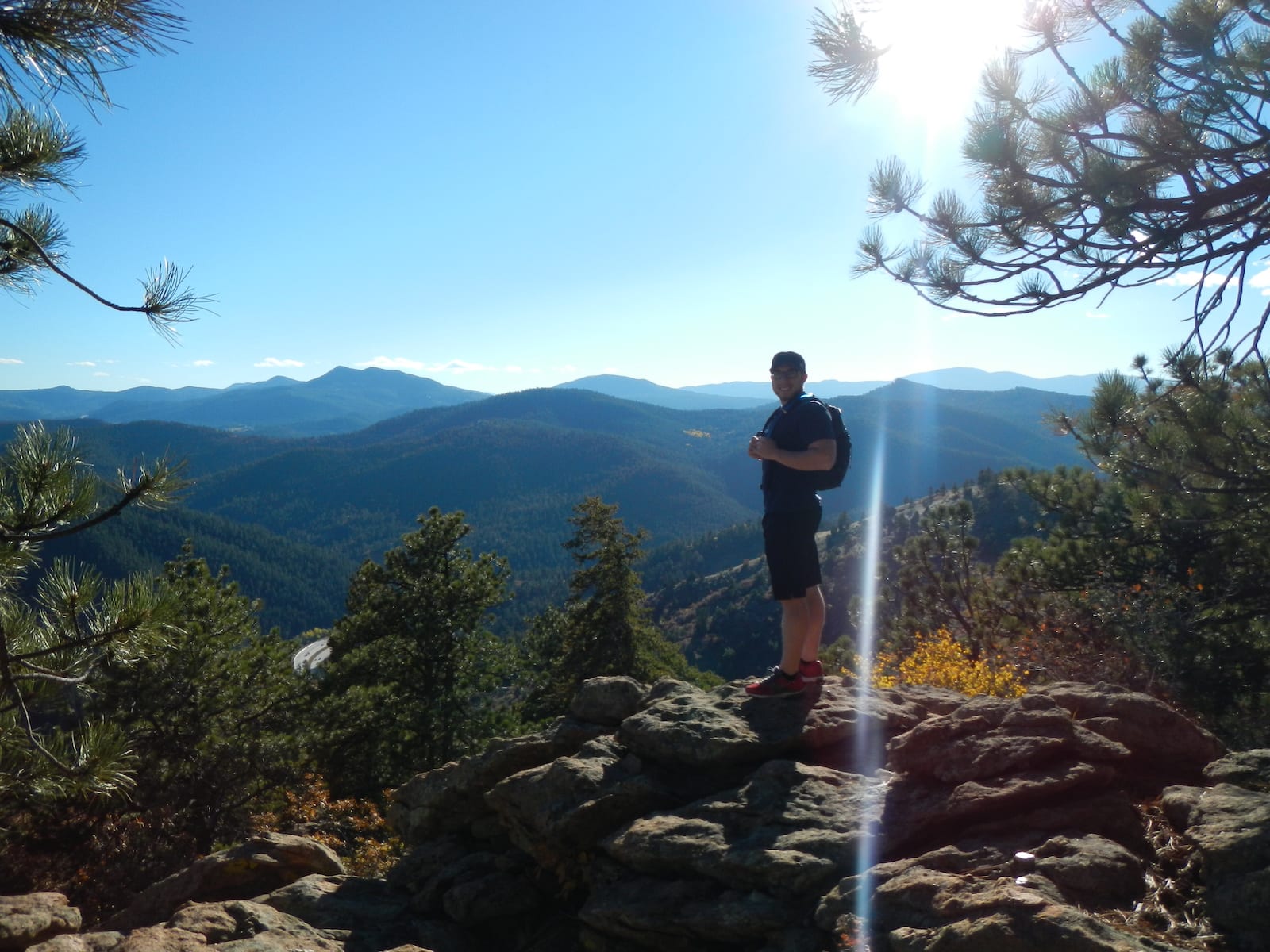 Biking – Mountain bikers are welcome on 11 miles of the park's trails, including the Castle Trail, but with a heavy forested canopy, only hikers and equestrians are allowed on the Turkey Trot.
On the Castle Trail, about 3500 feet into your hike you can spot one of the best natural outdoor amphitheaters on earth in the expanse of Red Rocks. The Red Rocks Amphitheatre will celebrate its 114th year of offering outdoor concerts this summer 2020.
Getting There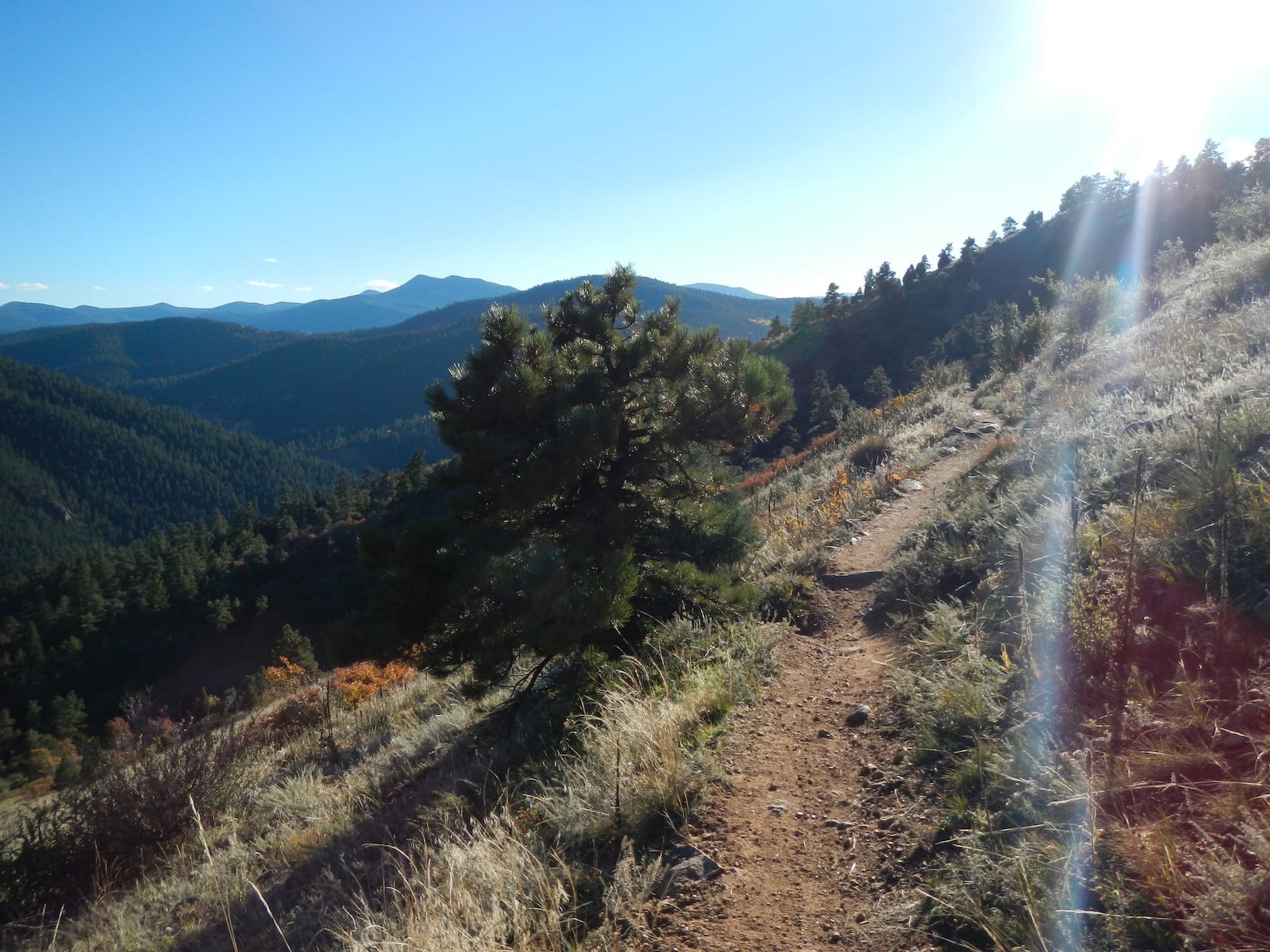 Traveling on Interstate 70 take the south exit on Colorado Highway 93 to Morrison. Head west from Morrison on Bear Creek Road to Colorado Highway 8. Go south on Highway 8 about eight-tenths of a mile and take a right, to turn west onto Forest Avenue. From Forest take the first right on Vine Street and the trailhead will be directly in front of you.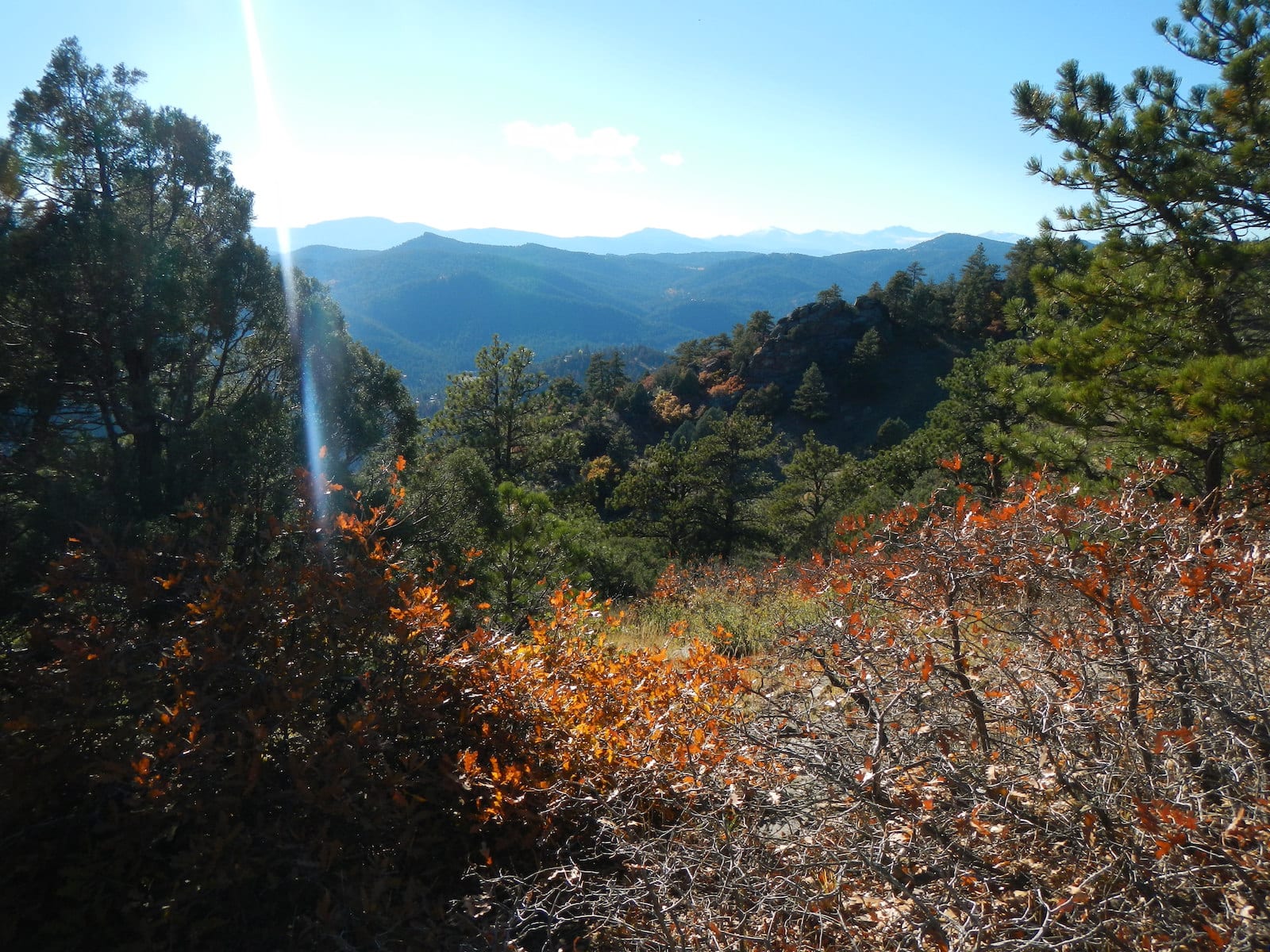 Details
Address: Castle Trail, Morrison, CO 80465
West Trailhead: 21074 Mount Falcon Road, Indian Hills, CO 80454
Morrison Trailhead: 3852 Vine Street, Morrison, CO 80465
Phone: 303-271-5925
Season: Year round
Map: Mount Falcon Park (link)
Website: jeffco.us/1332/Mount-Falcon-Park