Amidst the hustle and bustle of Denver, Colorado, and surrounded by industrial buildings and residential streets, Inspiration Point Park allows visitors to feel like they have escaped the city.
Located seven miles from Downtown Denver, this park is proof that you don't need to spend money to reconnect with nature. With an elevation of 5,415 feet, this 25-acre park offers incredible views, a walking path, a shaded picnic area, and a history that makes the site even more special.
History
Charles Mulford Robinson first suggested this area be made into an open space park in 1906, and with the help of architect Henry Wright, he oversaw its establishment and construction. It became an official park in 1910 and remains on the Denver Park and Parkway System.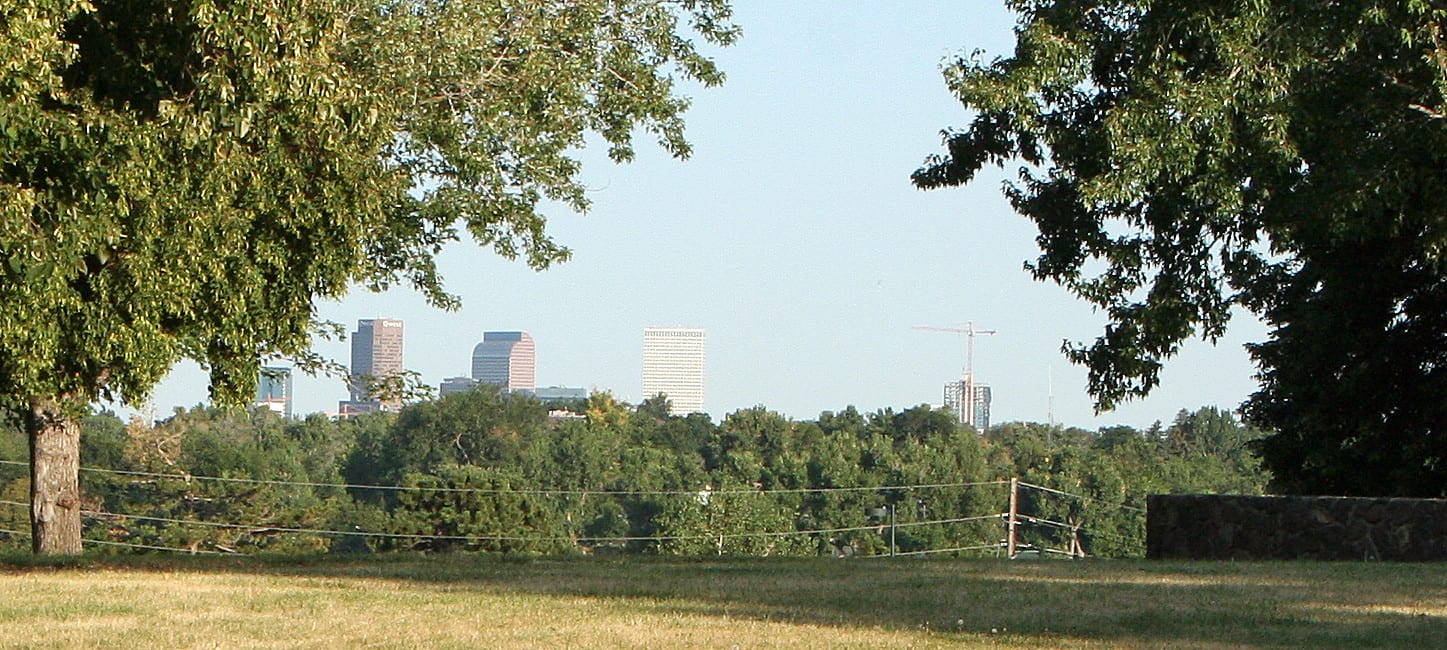 A fun fact about this area is that gold was discovered just less than a mile north of Inspiration Point Park.
Activities
Perhaps the most common reason why guests visit Inspiration Point Park is to see the gorgeous mountain views. With miles and miles of scenery, you're sure to feel transported away from the city, especially at sunset.
While some people visit the park to see the sights, others come to take advantage of the trails. A paved 0.8-mile concrete loop is great for short walks with the family, while runners may be a bit more adventurous and check out the nearby hills.
When you want to take a break from city life and enjoy a dazzling sunset, there is nowhere better to go than Inspiration Point Park. Just a quick drive away, and you can take in views of Colorado's incredible Rocky Mountains.
Details
Address: 4901 Sheridan Boulevard, Denver, CO 80212
Phone: 720-865-0900
Season: Year-Round
Hours: 5 AM – 11 PM Daily
Map: Inspiration Park Map (PDF)
Website: denvergov.org