Located in Cache La Poudre Canyon in beautiful Bellvue, Colorado (just outside of Fort Collins), the Gateway Natural Area is a perfect getaway for anyone looking to escape the city. Enjoy the pristine natural resources of Colorado's Rocky Mountains.
With plenty of recreation opportunities, open spaces, and heritage areas, a visit to Gateway Natural Area is well worth the parking fee.
Activities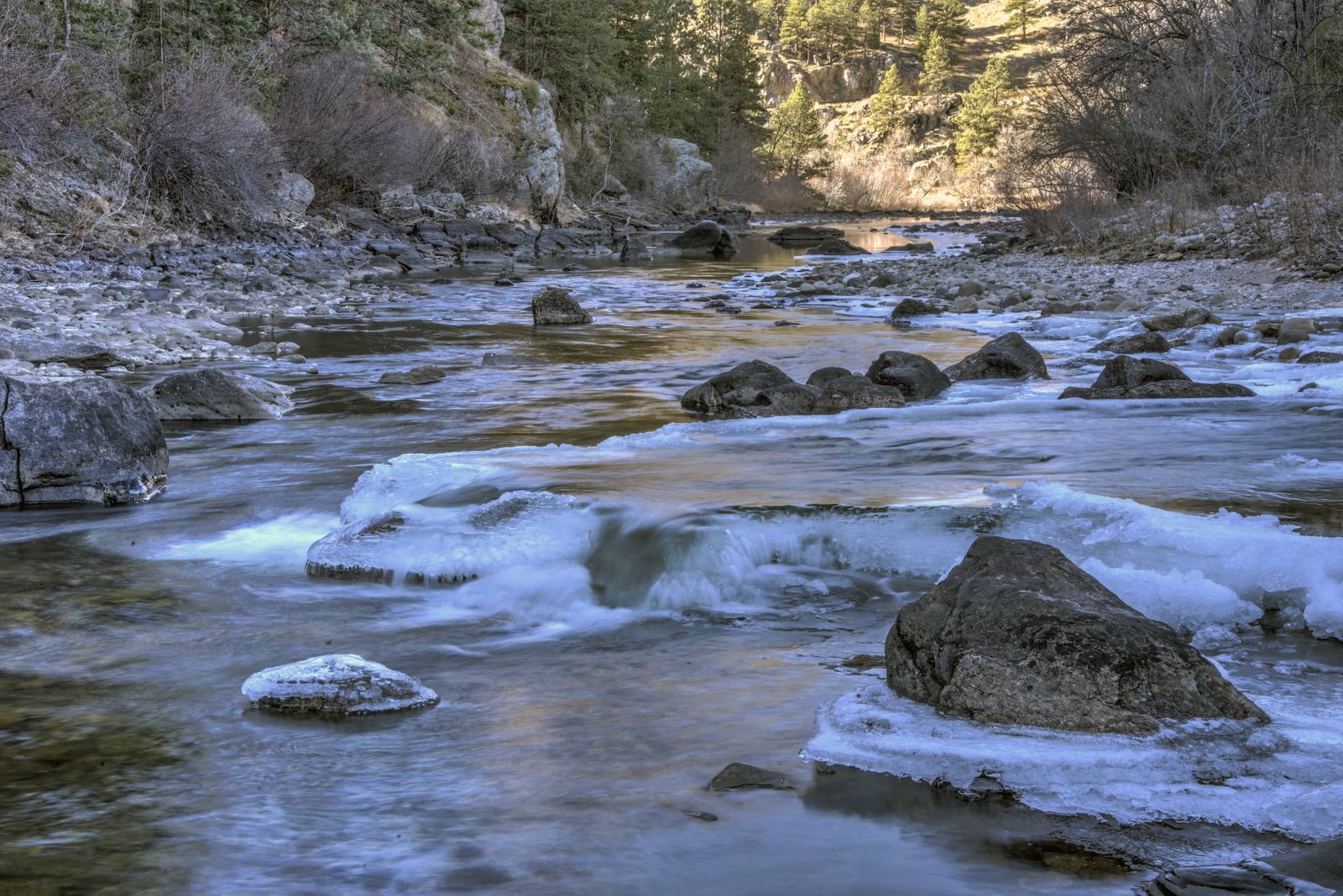 Hiking Trails: Both the Black Powder Trail and the Overlook Trail are short in duration but very steep. However, the effort is worth the payoff for stunning views at the top of each. A 1-mile trail connects the Natural Area to Seaman Reservoir, which offers more fishing opportunities and a lovely loop trail that encircles the water.
Picnic Area and Natural Playground: Two large picnic shelters are conveniently located for enjoying a bite to eat before or after hitting the trail or the water at Gateway. Nearby, children can enjoy a natural playground created from elements found within the Natural Area such as a willow tunnel, stepping stumps, and a carved boat.
Gateway Natural Area is a stunning, scenic landscape full of rich history and an array of recreational opportunities. Visitors of all ages and interests will be able to enjoy an exciting day recharging amongst the mountain scenery at Gateway.
River Recreation: Gateway Natural Area is located at the junction where the North Fork of the Cache Le Poudre River rejoins the main river itself. Kayakers and canoers will be pleased to find a launch area along the Cache Le Poudre River.
If fishing is more your style, the Poudre River is well-known for rainbow and cutthroat trout, among others, and is a popular fly-fishing destination.
Details
Address: 5216 Poudre Canyon Highway, Bellvue, CO 80512
Phone: 970-416-2815
Season: Year-round
Hours: Dawn – Dusk
Fees: Parking
Website: fcgov.com…