The Walden Ponds Wildlife Habitat in Boulder, Colorado is a testament to the restorative powers of nature in landscapes previously disturbed by industrial activity. Formerly the site of several gravel pits, the county has worked to support the return of this wetland environment to its previous splendor.
With five large ponds, scenic views of the Flatirons, and a beautiful nature trail to explore, the Walden Ponds Wildlife Habitat is a quintessential Colorado open space that is well worth a visit.
Activities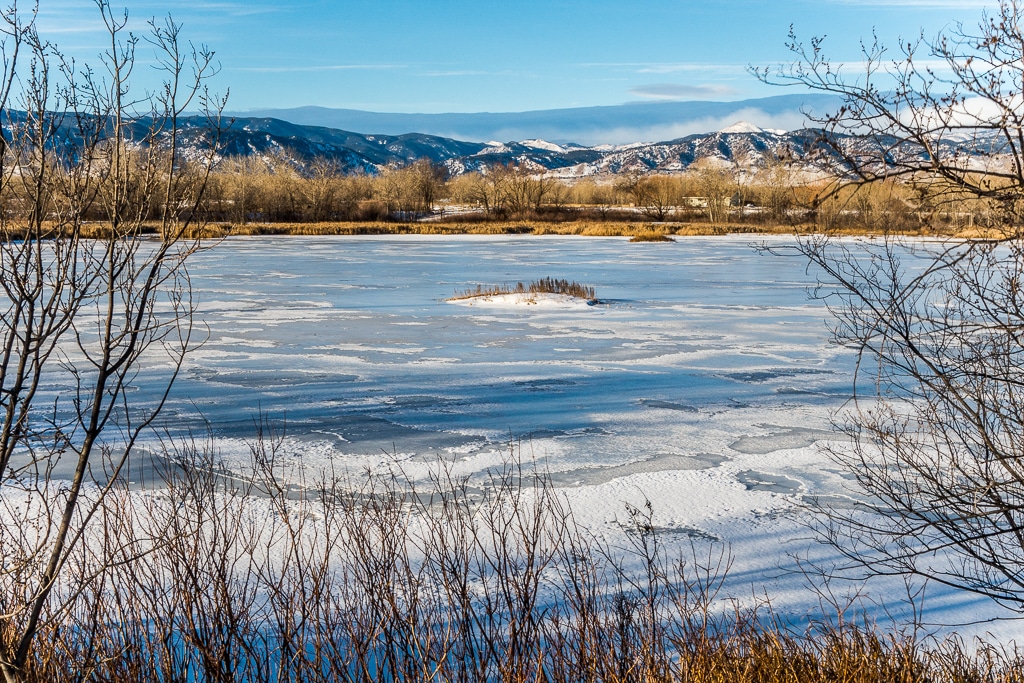 Fishing – Four of the five ponds at Walden Ponds Wildlife Habitat are available for anglers to enjoy. Bluegill, channel catfish, and largemouth bass are found in the Bass Pond, Duck Pond, and the Ricky Weiser Wetland. The Wally Toevs Pond features a fishing pier and is stocked with bluegill and bass along with rainbow trout. A Colorado fishing license is required for individuals 18 and older.
Recreation/Nature Trail – From families with children to cyclists looking for a pleasant cruise, the network of trails at Walden Ponds is sure to please. Visitors can enjoy a leisurely walk along the boardwalks and gravel paths as they view interpretive signs and stop at shelters for a snack break. The nearby Sawhill Ponds Trail connects to the Walden Ponds Trails, offering an extended recreational loop.
Wildlife/Bird Watching – The marshy wetlands environment of Walden Ponds is aptly named for its array of native and migratory species. From the Cottonwood Marsh observation platforms, keen-eyed visitors may spot garter snakes, frogs, turtles, and toads. Furthermore, this site serves as a popular spot for birders, who will be excited to view the area's swans, screech-owls, swallows, kingbirds, cormorants, and ospreys.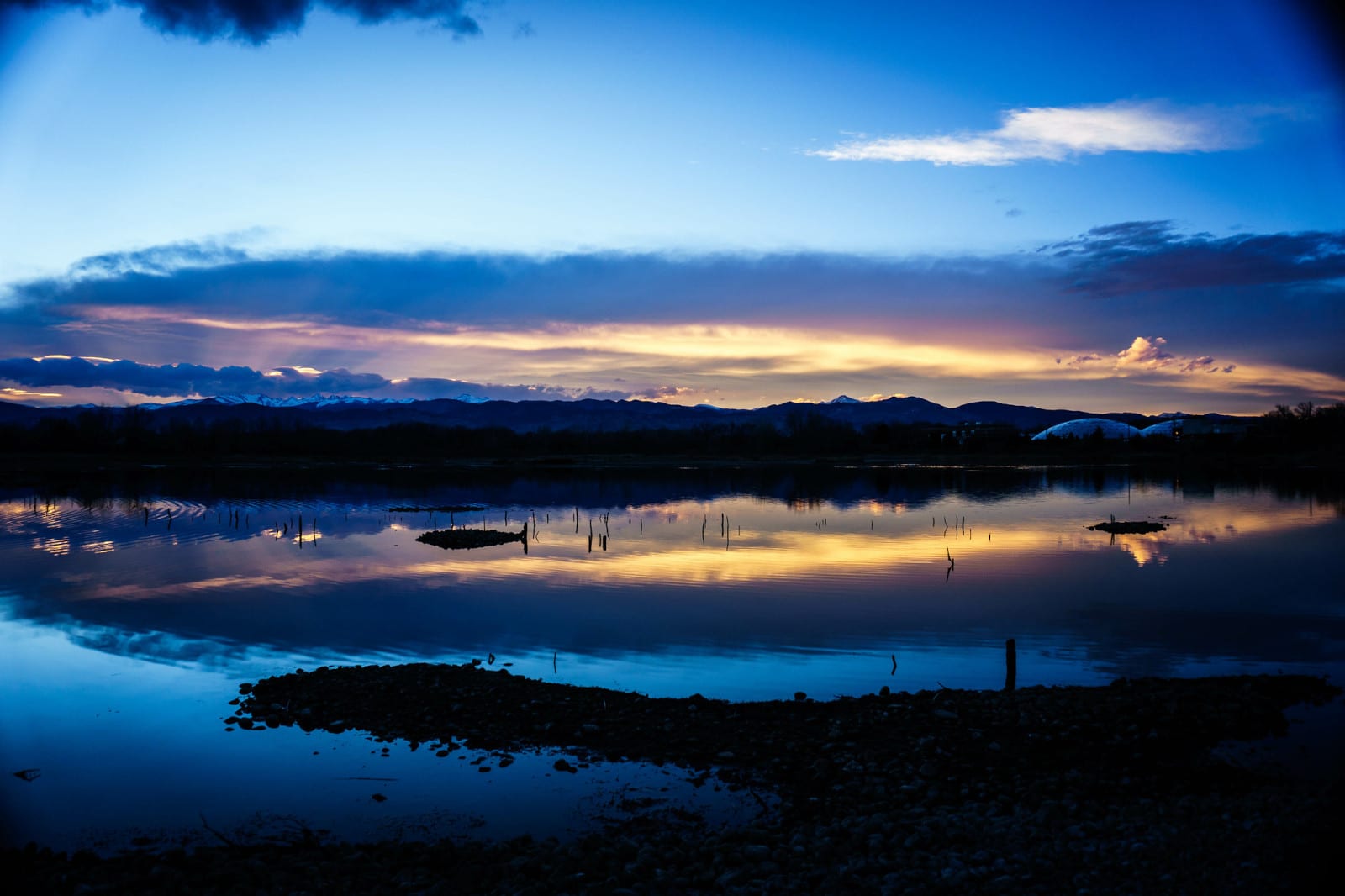 Whether you're an avid angler or just want to go for a nice nature walk, Walden Ponds Wildlife Habitat has something for everyone. Enjoy a family picnic, go for a bike ride, and keep your eyes peeled for wildlife as you enjoy a beautiful day in colorful Colorado.
Details
Address: 3893 N 75th St, Boulder CO 80301
Phone: 303-678-6200
Open: Year-Round
Website: bouldercounty.org…