Reservoir Ridge Natural Area is the northernmost natural area managed by the City of Fort Collins. Between 1985 and 2002, the 311 acres of beautiful Reservoir Ridge were gained through four separate acquisitions. Today, this foothill natural area hosts five miles of soft surface trails.
In 2001, Reservoir Ridge Natural Area obtained a special events venue and surrounding land donated by conservation supporters, Rob and Dorothy Udall. Primrose Studio, available for small gatherings, opened in 2007 for public use by reservation only. Reservoir Ridge belongs to a set of four Foothills Natural Areas (all bordering Fort Collins on the west) including Coyote Ridge, Pineridge and Maxwell.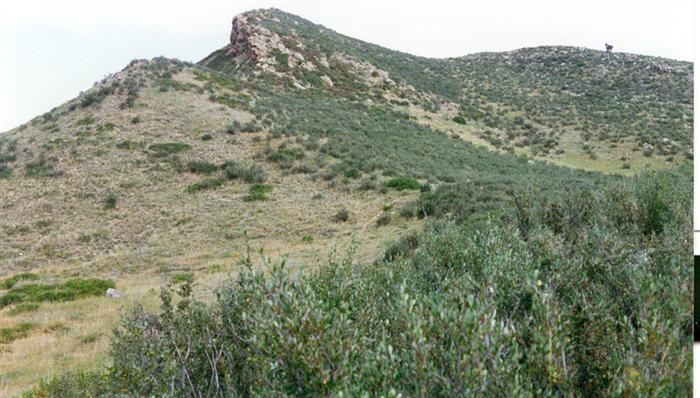 Vegetation at Reservoir Ridge consists of grassland, ponderosa pine forest and foothills shrubland. Peck's sedge and Flodman's thistle are two of Reservoir Ridge's native plant species.
Mule deer, bats, and foxes are a few of the native wildlife inhabitants at Reservoir Ridge Natural Area. The Colorado Natural Heritage Program tracks many species of butterflies and moths in this area, like the Otte Skipper and Smokey Eyed Brown. Reservoir Ridge also provides a protected home for bald eagles and other raptors.
Activities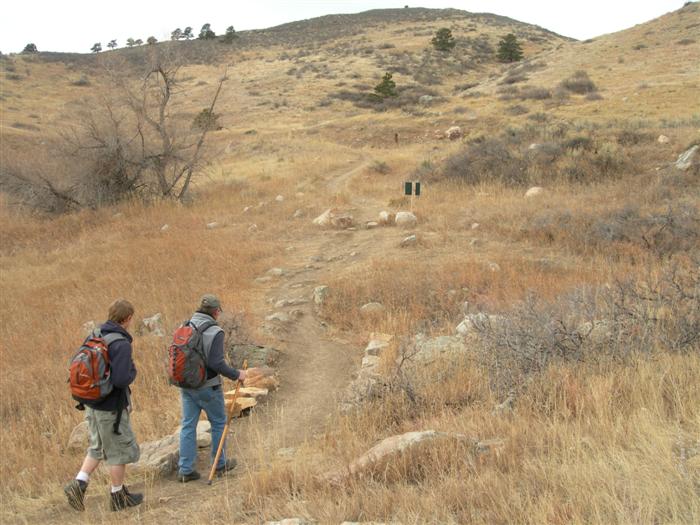 Hiking/Biking – Natural surface trails make Reservoir Ridge an ideal area for walking, hiking and biking. Some sections are more challenging, especially along Foothills Trail which loops a total of 9.6 miles through three natural areas. Leashed dog walking is also welcome.
The main trails at Reservoir Ridge are:
North Loop Trai
Foothills Trail
Michaud Spur
A one-mile beginner-level trail connects visitors from the parking lot at Overland Trail Road to the trailhead of Michaud Spur.
Horseback Riding – Horse trailer parking spots are available for Reservoir Ridge, with horseback riding allowed along its scenic trails.
Education – Themed nature hikes and bird-watching adventures are often part of the Reservoir Ridge educational programs scheduled between June and October.
Getting There
Reservoir Ridge Natural Area is located at the northern tip of Lory State Park, just above Horsetooth Reservoir. Parking areas are located at 1425 Overland Trail Road, at the western end of Michaud Lane, and from Centennial Drive (CR 23).
Details
Address: Fort Collins, CO 80521
Phone: 970-416-2815
Season: Year round
Pets: Yes, on leash
Website: fcgov.com/naturalareas/finder/reservoirridge