Pineridge Natural Area was established in 1976 as one of the first protected natural areas near Fort Collins, Colorado. A result of the City Council's open space plan of 1974, Pineridge Natural Area allowed for the preservation of Colorado landscape from burgeoning residential and commercial development.
In 1992, the City of Fort Collins Natural Areas Department introduced a new Natural Areas Program. Species of interest lists and education programs were developed to encourage visitors to engage with treasured natural area plants and wildlife.
Bordering Fort Collins on the west, Pineridge is part of a group of Foothills Natural Areas including Reservoir Ridge, Maxwell, and Coyote Ridge. This scenic range hosts a tranquil expanse of recreational trails and reservoirs.
Miles of grassland, mountain mahogany shrubland and patches of scrub forest make up Pineridge Natural Area's foothills scenery. Wildlife inhabitants at Pineridge include western meadowlarks, elk and black-tailed prairie dogs.
Activities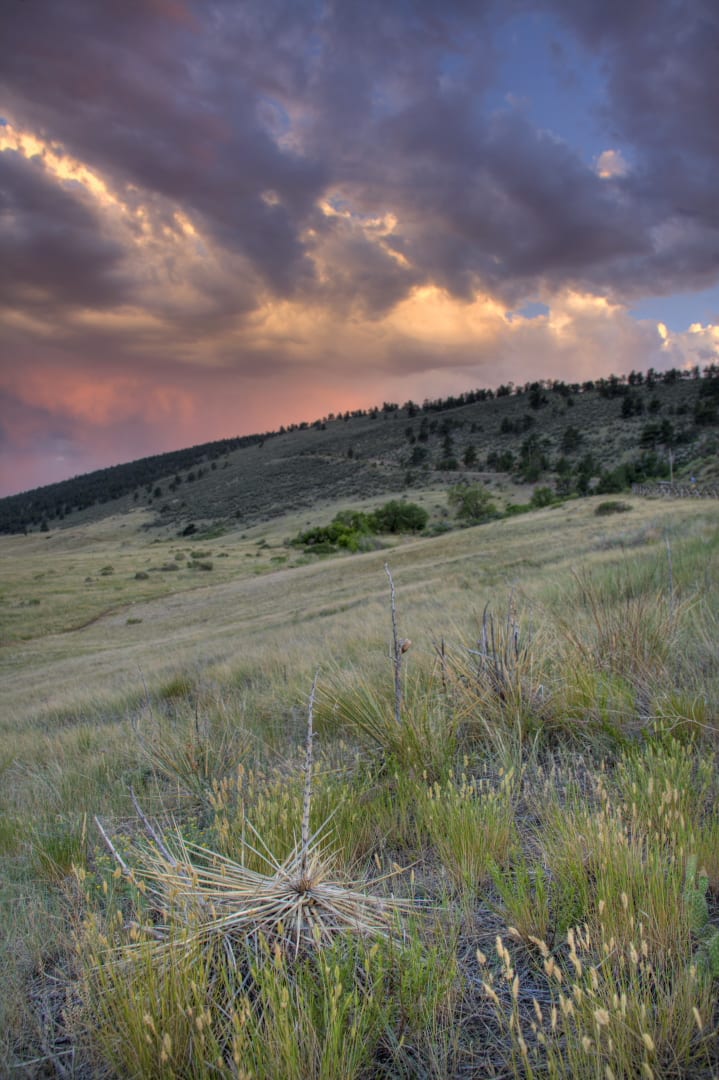 Pineridge Natural Area also provides a recreational space for people to destress and connect with nature.
Biking/Hiking – A mix of easy, intermediate and challenging trails for walking, hiking and biking make Pineridge a popular destination for the whole family. Leashed dog walking and horseback riding are also welcome along Pineridge trails.
Pineridge Natural Area's trails include:
Reservoir Loop Trail
Foothills Loop Trail
Valley Trail
South Loop Trail
Timber Trail
Ridge Trail
Viewpoint Spur
Park Trail
Neighborhood Access Trail
Visitors can admire a full view of beautiful Dixon Reservoir along Reservoir Loop Trail. Nature lovers will enjoy the scenic half mile of Viewpoint Spur between Dixon and Horseshoe reservoirs. For longer trail enthusiasts and more challenging mountain biking, Foothills Trail spans 9.6 miles from its southern loop in Pineridge up into the connecting natural areas of Maxwell and Reservoir Ridge.
Education – Educational programs like themed nature walks and skygazing are organized by the City of Fort Collins Natural Areas Department. These programs take place between June and October each year.
Fishing – Pineridge is also a popular destination for licensed fishermen and non-motorized boating on over 40 acres of peaceful Dixon Reservoir. Bass, bluegill and grass carp are just a few of the native fish species Dixon offers.
Getting There
Access free parking for Pineridge Natural Area via County Road 42C, at approximately 2750 County Road 42C. Entrances into Pineridge include Dixon Canyon Road (main entrance) and Spring Canyon Park.
Details
Address: Fort Collins, CO 80526
Phone: 970-416-2815
Season: Year round