North of downtown Colorado Springs, Pulpit Rock is a popular natural rock feature and namesake for the 500-acre Pulpit Rock Park located within the Austin Bluffs Open Space. Found within city limits, it is very easy to visit Pulpit Rock and ascend to the summit on a moderately difficult 4.2-mile loop hike.
Towering 6,621 feet in elevation above El Paso County, Pulpit Rock is often seen while driving on Interstate 25 between Colorado Springs and Denver. Visitors who journey to the summit of Pulpit Rock are rewarded with expansive views of Colorado Springs, Pikes Peak, and surrounding areas.
History of Pulpit Rock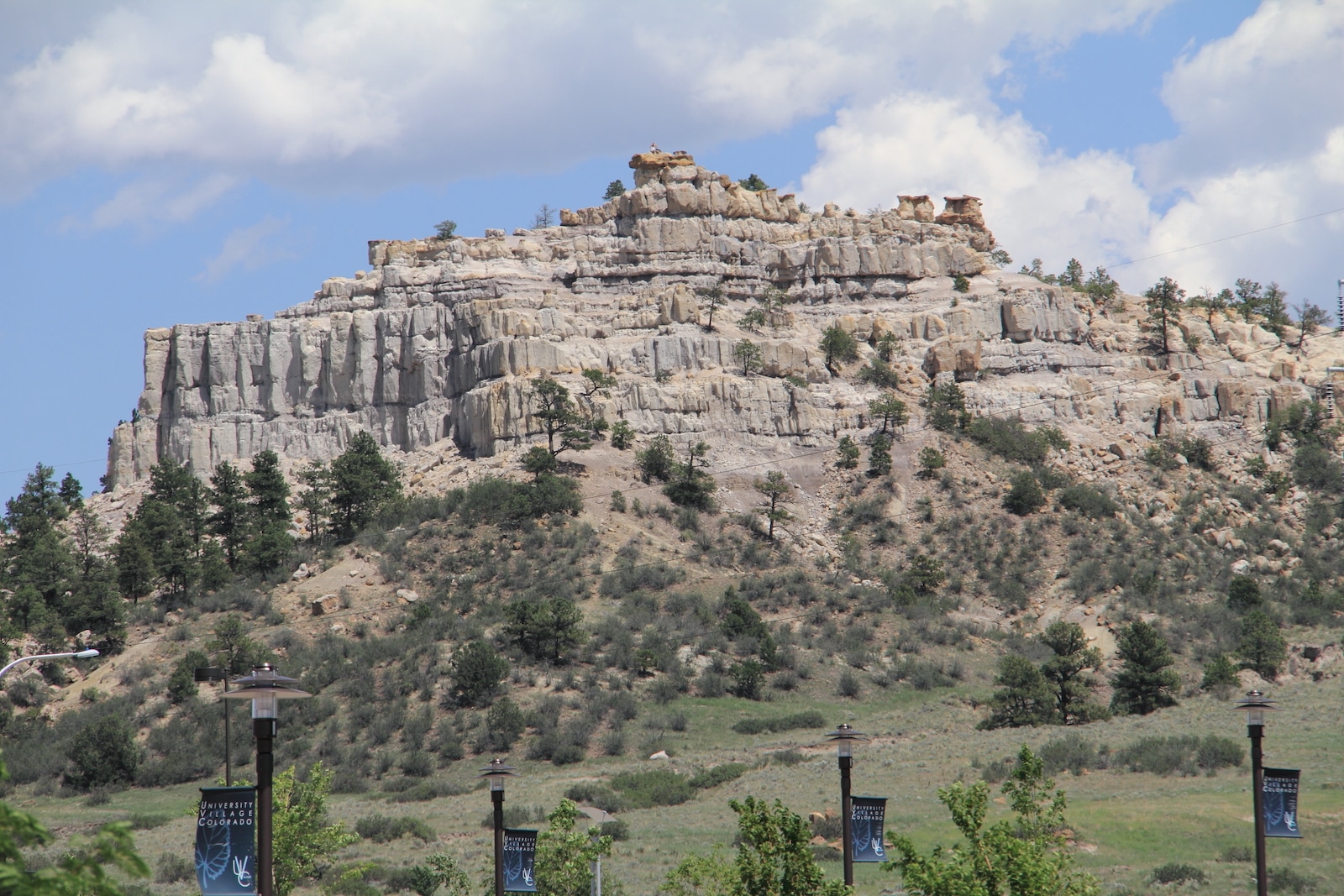 Geologically, Pulpit Rock is a part of the Dawson Arkose, also known as the Dawson Formation, which was created by sandstone and mudstone sediment collected during the uprising of the Rocky Mountains. The exposed white-grey face of Pulpit Rock is estimated to be 66 million years old.
Archeological sites around Pulpit Rock indicate that humans have been living in the area for up to 10,000 years and even used the stone for early toolmaking. Within the past millennia, nearby occupancy sites have been traced back to Plains Indians and stone enclosures surrounding Pulpit Rock are believed to have been used in Ute vision quests.
The name "Pulpit Rock" is derived from the geological feature's resemblance to a pulpit, which is the raised stand used by preachers to deliver sermons in the Christian Church. There are a few other famous "Pulpit Rocks" around the world including synonymous landmarks in Norway, Oregon, and Australia.
Pulpit Rock Park Loop and Activities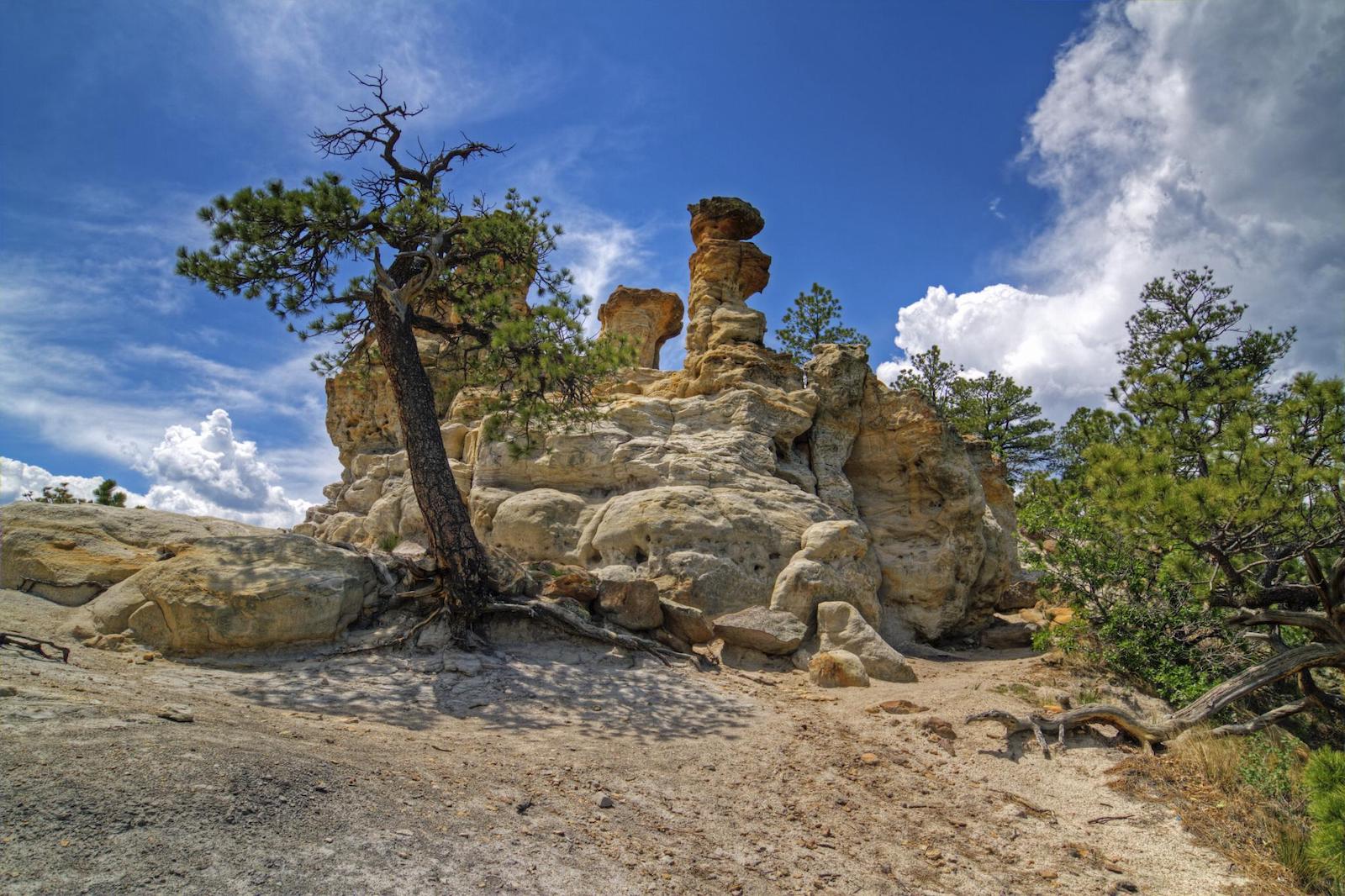 About 10 minutes driving from Colorado Springs, the parking lot at the Pulpit Rock Park Loop Trail is often crowded during the spring, summer, and fall. Within the park, visitors can enjoy their time on the trail while hiking, running, or mountain biking, and dogs are permitted so long as they are kept on leashes.
In addition to the panoramic views, the Austin Bluffs Open Space is also a great place to see seasonal wildflowers and desert vegetation. Throughout the open space, visitors may also be able to observe mule deer, foxes, snakes, rabbits, and other critters as well as a large variety of bird species including magpies, chickadees, doves, and hummingbirds.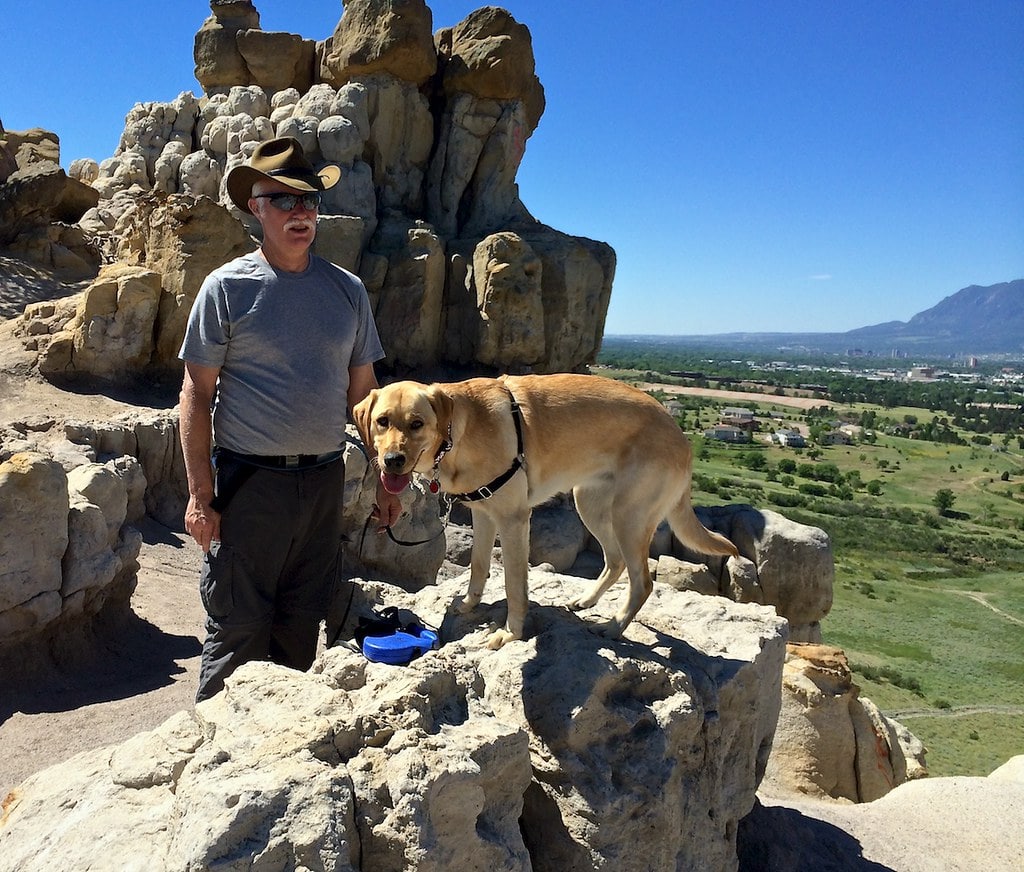 To reach the very top of Pulpit Rock, a bit of scrambling is required and visitors should only attempt to summit the feature if they are comfortable with the terrain, which can include the occasional loose rock. Ice may be present throughout the winter, which also often leads to muddy early spring conditions. Although the peak is not particularly dangerous, cautious travel is still advised at all times.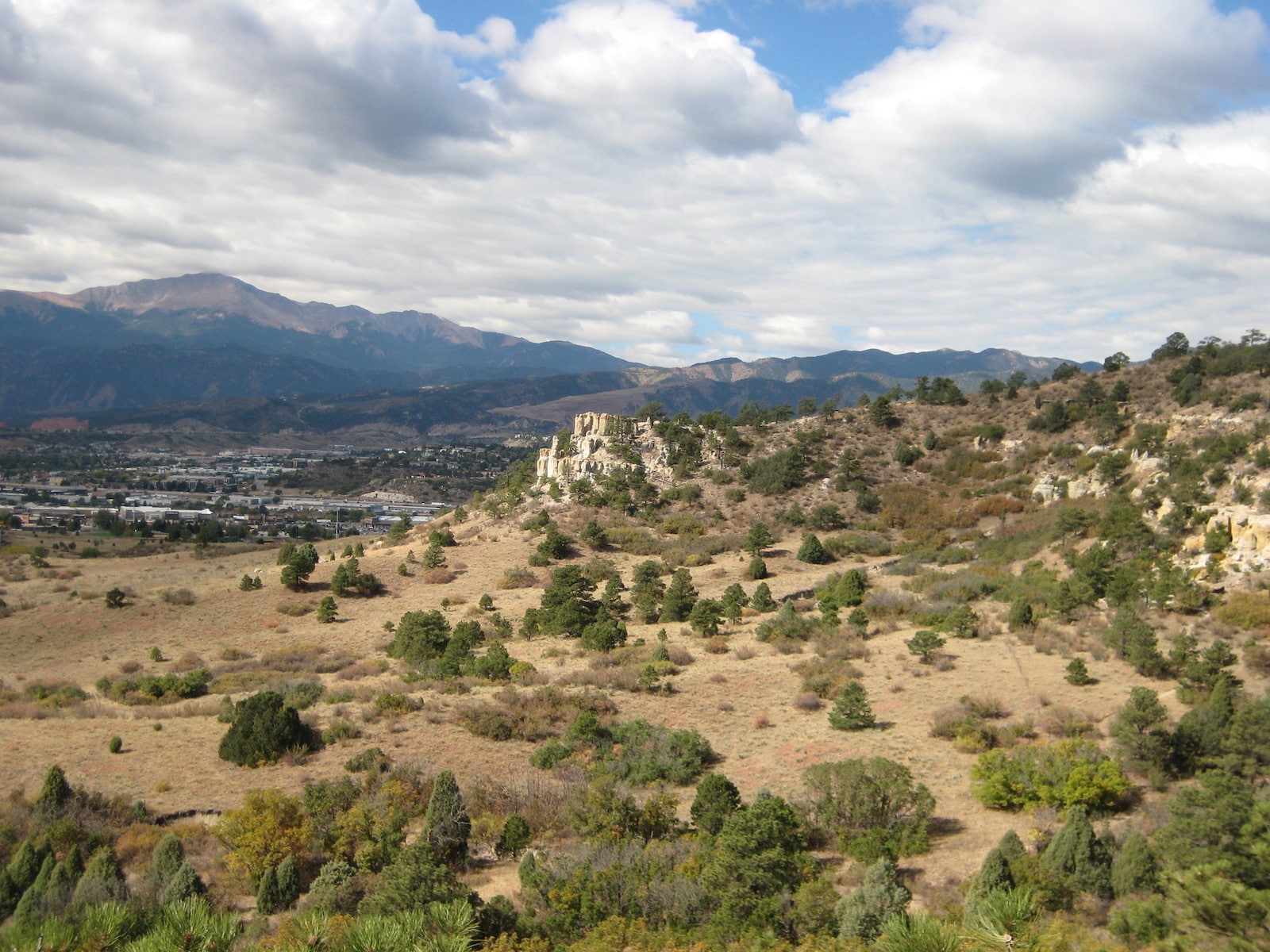 Details
Address: Pulpit Rock Trail Parking Lot, 6411 N Nevada Ave, Colorado Springs, CO 80918
County: El Paso County
Season: Year-round
Fee: None