If you are seeking one of the best views of Pikes Peak anywhere in Colorado Springs, you'll want to head to Austin Bluffs Open Space. Easily accessible just off I-25, Austin Bluffs is a unique natural oasis with a diverse ecological make-up and full of rich history.
The Park
Situated along the northern border of the University of Colorado at Colorado Springs Campus, Austin Bluffs Open Space is one of Colorado Springs' most underrated public properties.
The park contains one of the most identifiable and visually impressive geological formations in the northern part of the city: a massive white outcrop known as Pulpit Rock.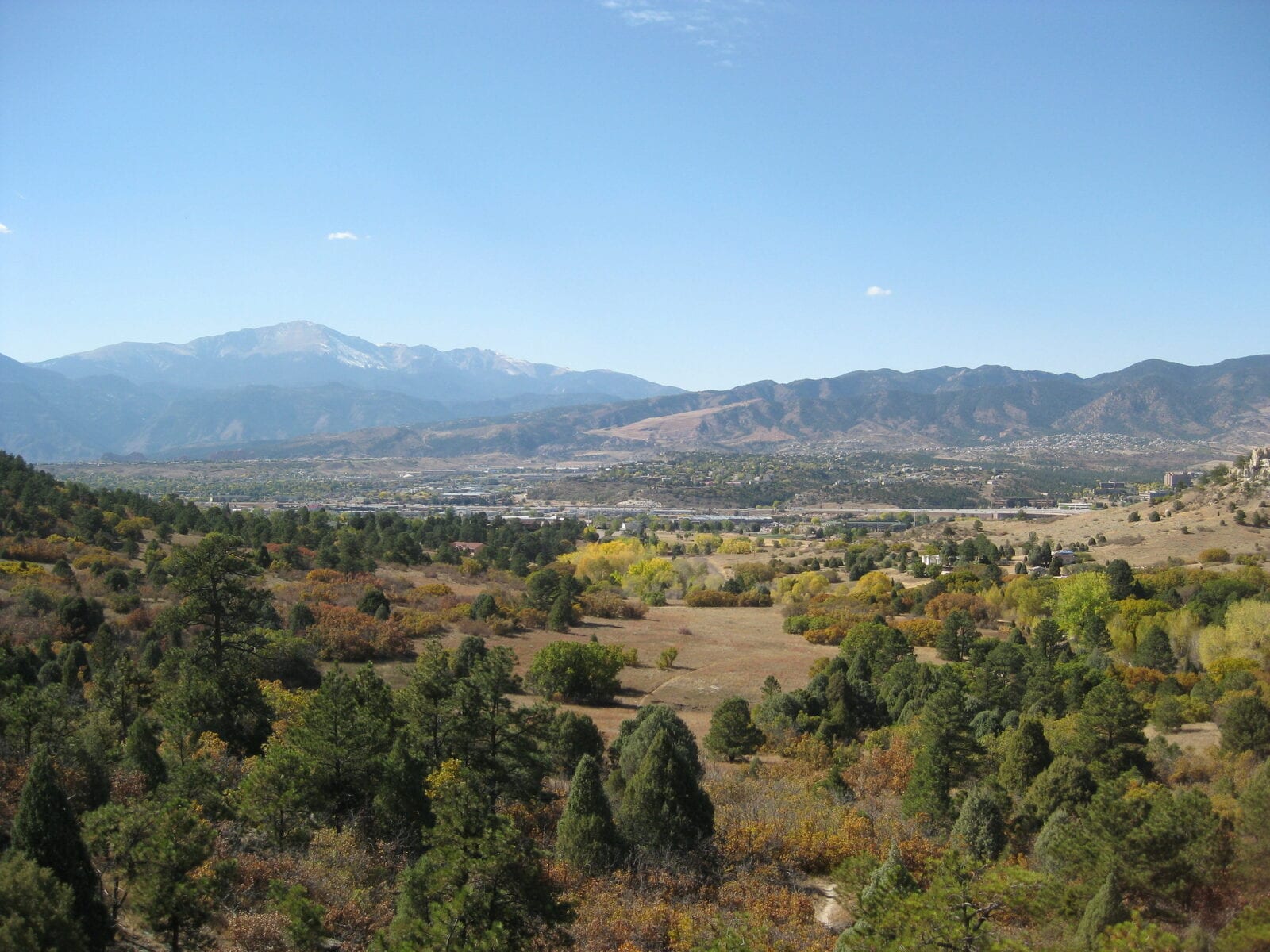 The bluffs themselves are also a unique feature used in the late 1800s as natural corrals for shepherds and cowherds who lived in the region. Before this, the indigenous population of Colorado Springs sourced raw materials from the bluffs for the creation of stone tools.
The Open Space remains an important cultural landmark for tribes in the Pikes Peak region today as well as serving as a site for recreation among visitors. Some favorite activities at Austin Bluffs include:
Hiking
The 584-acre open space has approximately 10 miles of designated paved and gravel trails that bring visitors to the foot of the bluffs and across the landscape toward Pulpit Rock. The City of Colorado Springs is planning to make improvements and new trail designations starting in 2021, so pay close attention to signage!
Wildlife Viewing
Austin Bluffs is home to many local species that may be visible to patient observers. Mule deer, falcons, owls, and mountain lions are among the many animals that have been spotted by visitors to the park.
Mountain Biking
The varied terrain at Austin Bluffs Open Space makes the park a popular destination for mountain bikers of all skill levels. There are several "rogue" trails that venture further up the bluffs and toward Pulpit Rock. Due to the unique outcrops, many parts of these trails remain in shade for most of the year- so watch out for icy spots.
Details
Address: 6411 N Nevada Ave, Colorado Springs, CO 80918 (Pulpit Rock Trail Parking Lot)
Phone: 719-385-5940
Season: Year-Round
Website: coloradosprings.gov…