Located just outside of Estes Park, Hermit Park Open Space is a popular camping and hiking spot for anyone looking to avoid the crowds at nearby Rocky Mountain National Park. The 1,300 acres of forests and meadows are dotted with rustic cabins, fire pits, and recreation trails.
Note: Larimer County Department of Natural Resources requires a day pass for each vehicle to enter the park. The daily entrance permit can be purchased at the open space before entry, or annual passes can be purchased online.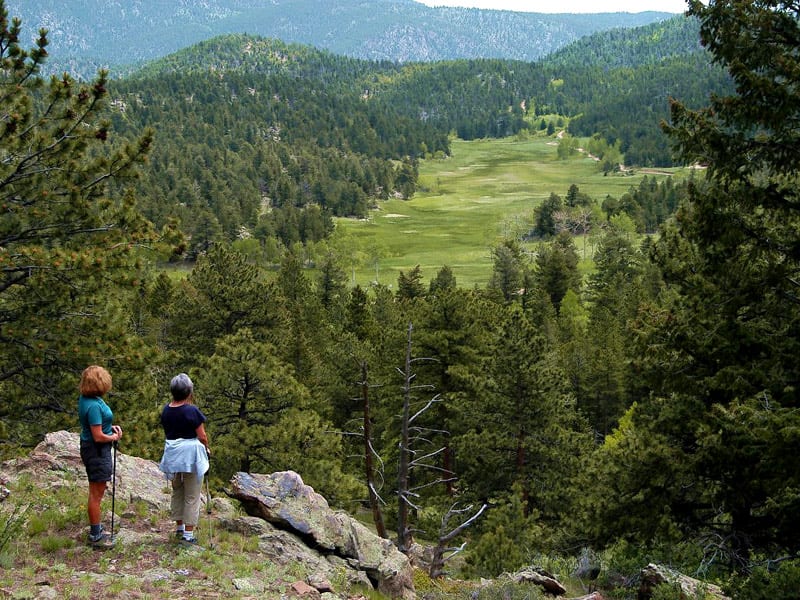 Hermit Park offers a wide range of activities including hiking, camping, and mountain biking.
Picnicking/Group Pavilion
Hermit Park Open Space is the ideal setting for a large outdoor gathering. Surrounded by pine forests and mountain meadows, the Group Pavilion is a reservable space complete with picnic benches, a fire pit, charcoal grills, and utilities. The pavilion can accommodate up to 150 people and must be reserved in advance.
Hiking, Biking, and Horseback Riding Trails
Hikers will be pleased to find a wide range of trails at Hermit Park. From easier paths with only slight elevation gain, such as Moose Meadow Trail, to more extreme gains of nearly 900 feet on the Kruger Rock Trail, hikers of all experience levels will enjoy the pine forests and lush meadows of the Open Space.
Furthermore, there are several horse-friendly trails with beautiful mountain views for equestrians. Trail maps can assist you in choosing the right path for your horse and it is a good idea, in general, to check which paths are open.
Many of the hiking trails are also open for mountain bikers. If you're looking for a challenge, take the Limber Pine Trail to its connection with the Krueger Rock Trail and back out. Then, jump onto the Limber Pine Trail and follow it to the end at the Saddle Trailhead. You'll experience some elevation gains, a few switchbacks, and a long, pleasant ride.
Camping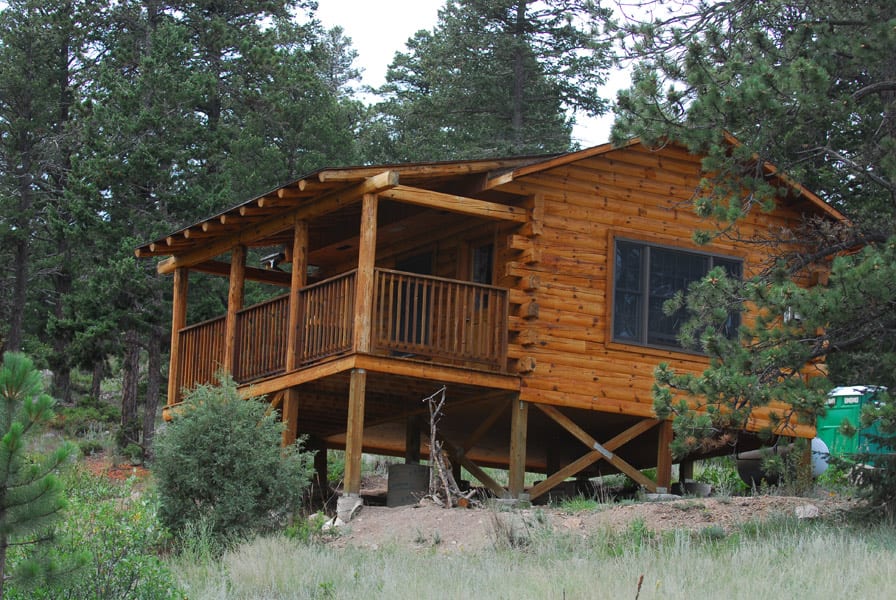 Hermit Park has 28 tents/non-electric RV campsites that can be reserved online. If cabins are more your style, there are 12 camper cabins available with padded bunk beds, propane cookstoves, and rustic latrines.
There are even 5 campsites specifically designed for equestrians to park their horse trailer, camp overnight, and hit the trail bright and early! The campgrounds at Hermit Park have beautiful views of Longs Peak, and plenty of opportunity for campfires and stargazing at night.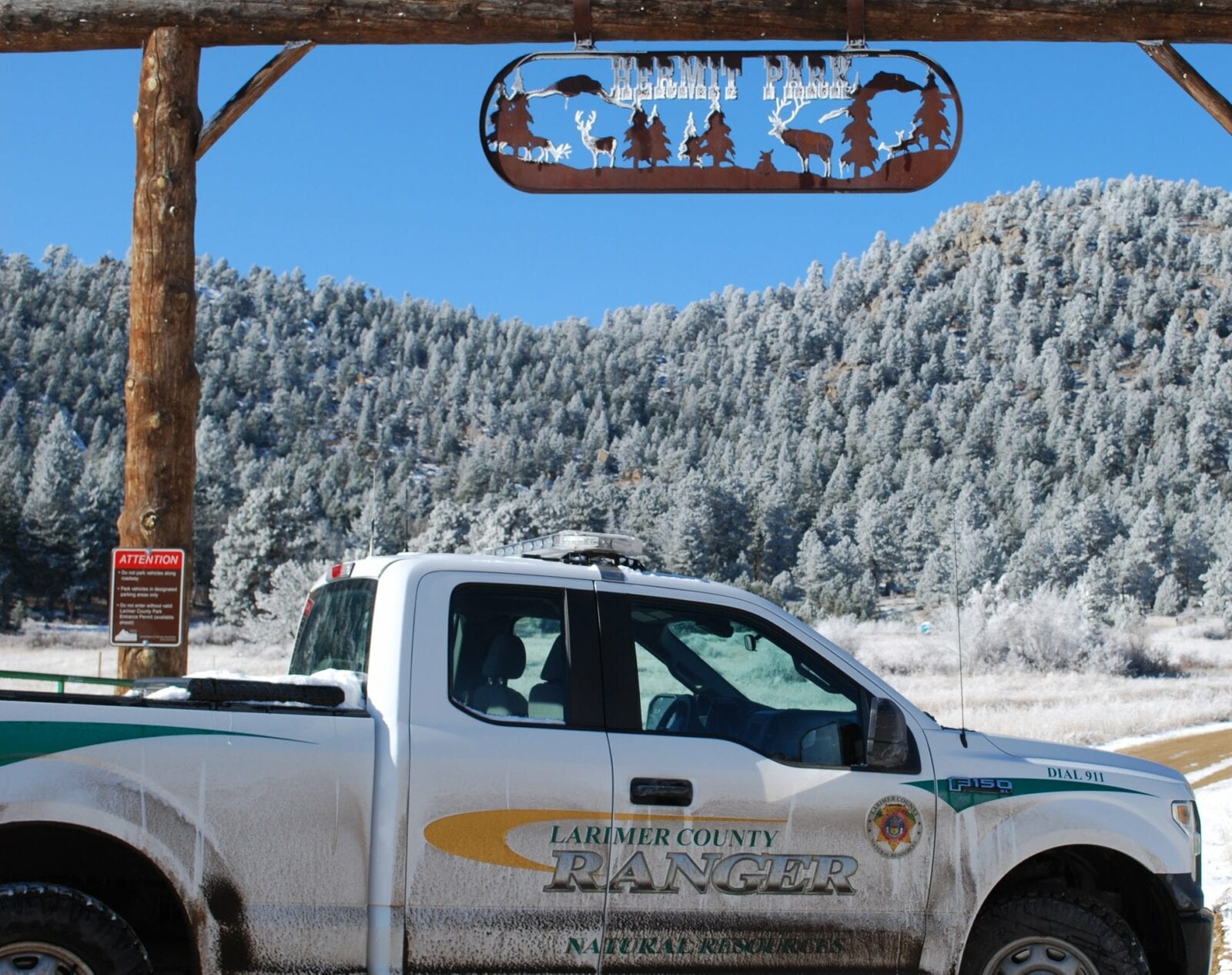 For a respite from the overcrowded Rocky Mountain National Park, head to nearby Hermit Park Open Space. With camper cabins, a large group pavilion, and hiking trails leading to sweeping mountain vistas, you'll be surprised at how much this underrated spot has to offer.
Details
Address: 17 Hermit Park Rd, Estes Park, CO 80517
Phone: 970-498-7000
Season: March through Mid-December | Weather permitting
Admission: Entrance and camping permits required
Website: larimer.org…