It's the iconic image of the Old West, the stagecoach pulling into the station pulled by four or six tired horses and an equally spent load of passengers. If you follow US Highway 287 northwest out of Fort Collins you'll spot a lonely, boarded up little ghost town.
It was once a thriving stagecoach station on the Overland Trail as it wound up the mountains of the far west side of present-day Larimer County.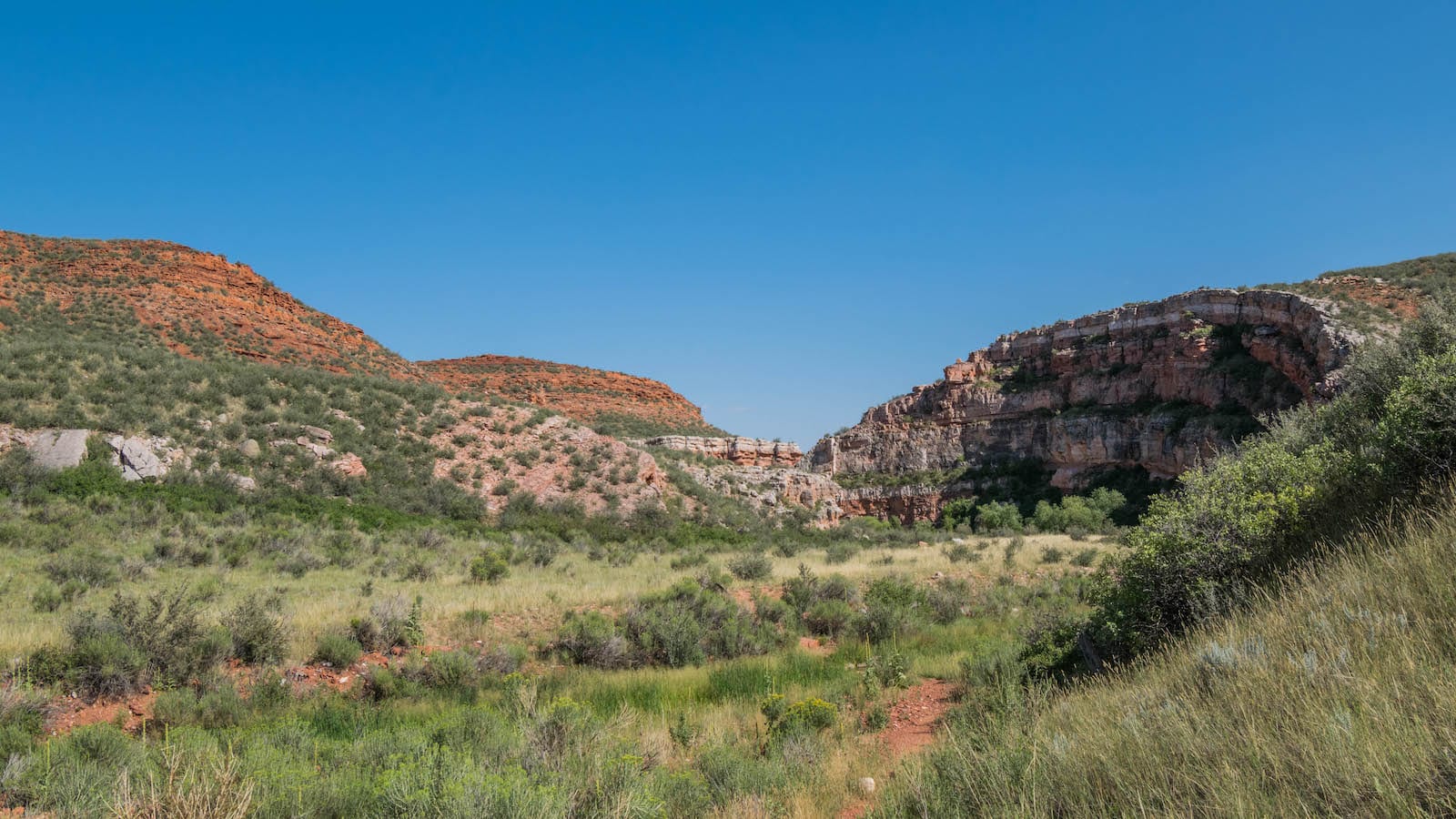 Virginia Dale sits just outside the boundary of the Soapstone Prairie Natural Area, a section of 28 square miles of natural prairie just south of the Wyoming / Colorado state line set aside by the city of Fort Collins. In the southwest corner of this pristine section of prairie resides the Red Mountain Open Space.
Red Mountain is nearly 16,000 acres of open grassland, starkly contrasting deep red and light tan rock outcroppings with seasonal waddies rolling down between the rocks. There are no entrance fees and the open space is open from just before dawn to just a few minutes after the sun sets from March to November.
Prairie dogs, badgers, coyotes, fox and a dazzling area of prairie raptors flying overhead bring a sense of balance and a return to nature for traveling tourists and day hikers from the nearby metropolitan areas of rapidly advancing Denver. Elk herds, mule deer and quickly moving bands of pronghorn are common sights.
Activities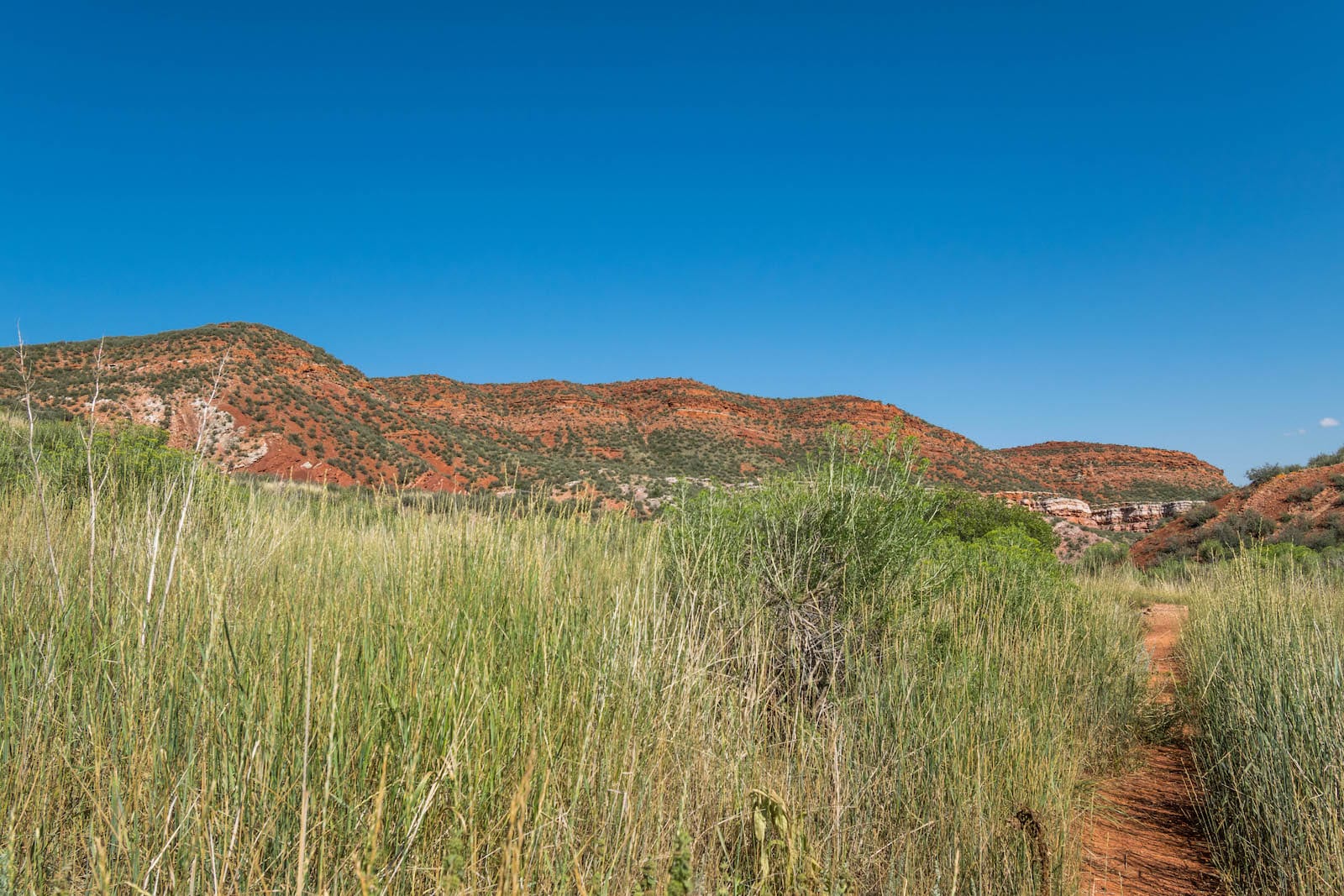 Red Mountain is the site of many archaeological finds over the last century. Evidence of early human habitation dates back to indigenous people inhabiting the area 12,000 years ago. There is a good chance you'll spot evidence of these ancient people along the trail in the form of arrowheads, obsidian chips or beads, but taking any of these is strictly prohibited.
If you do discover an interesting bit of ancient history, take note of it and contact the open space office in Fort Collins with your information. You could be part of the next big discovery.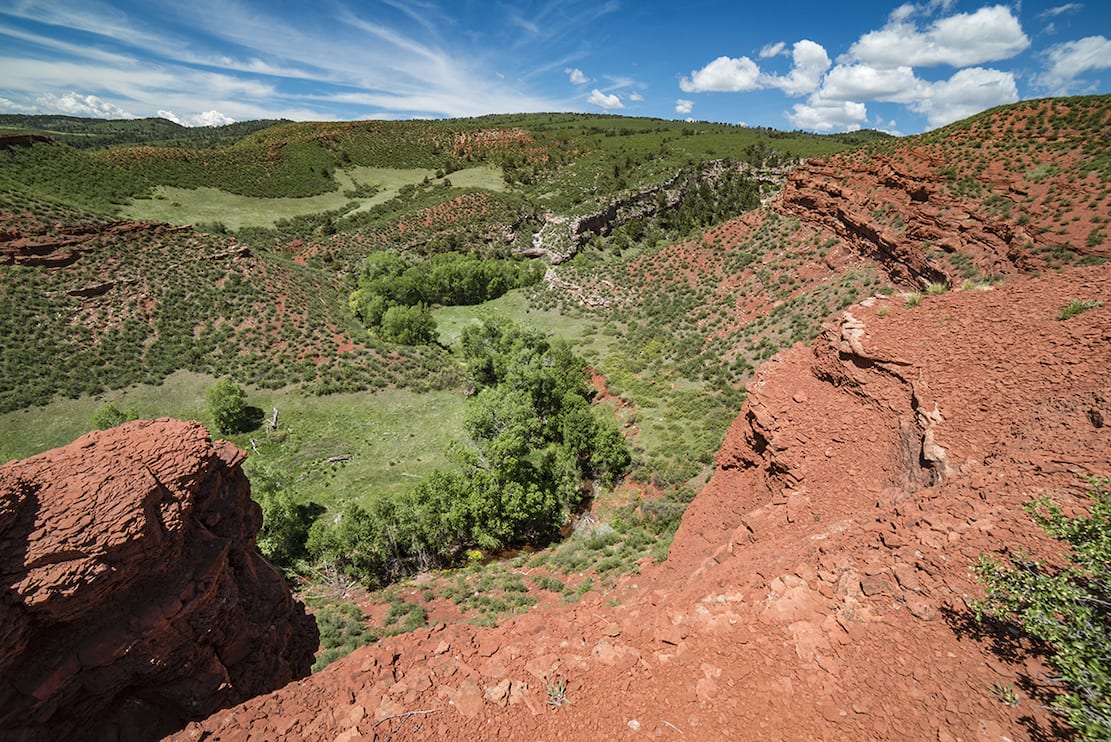 Biking, hiking and horseback riding are popular activities in the open space, but dogs are not allowed. A little over 15 miles of trails greet the eager hiker with views of the mountains to the west, and scenes of the natural prairie as it once was in its original state along the trail.
Special permit hunting is allowed at Red Mountain with once-in-a-lifetime licenses issued for cow and bull elk, doe pronghorn and buck deer. The season takes place after the park is closed in November.
Getting There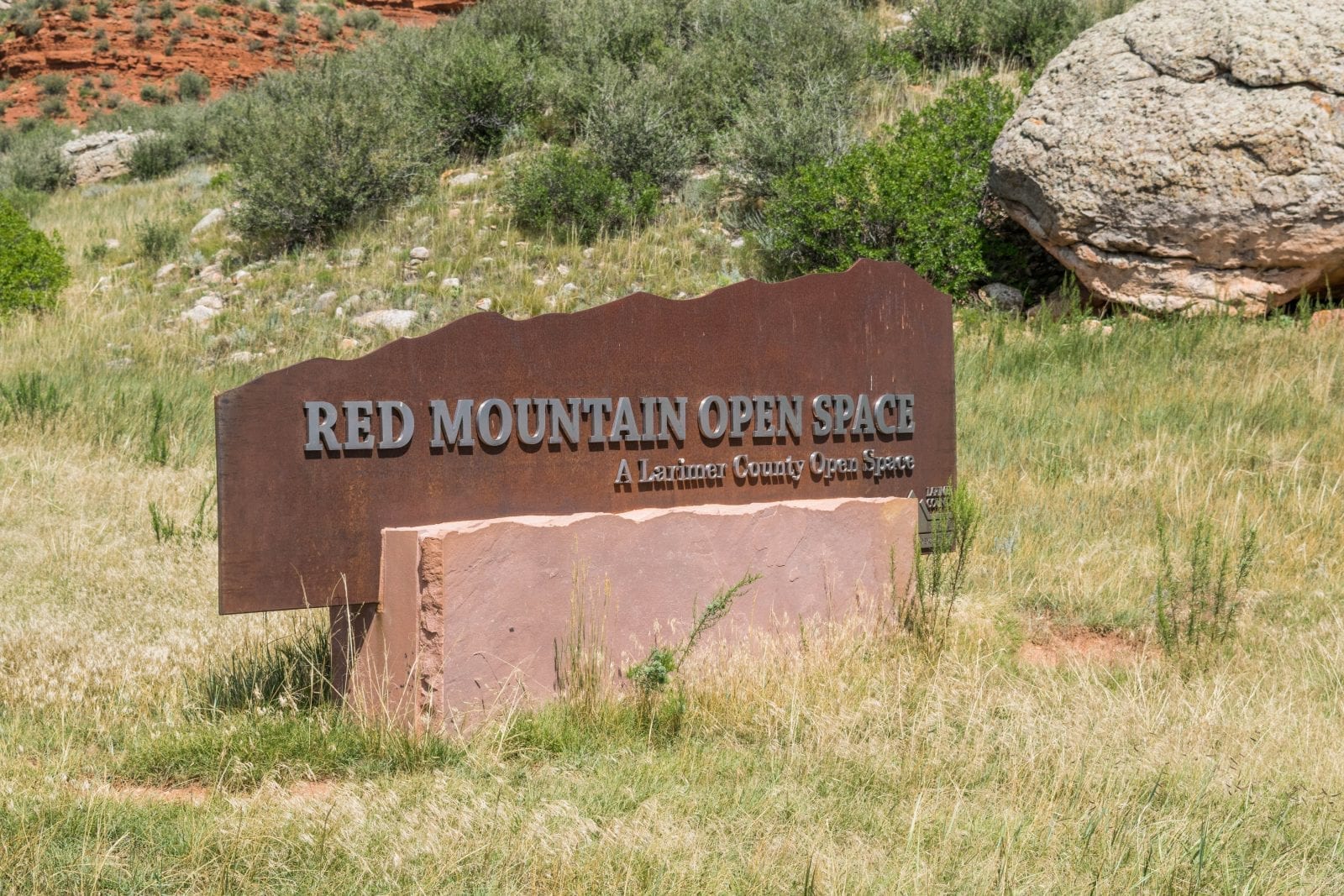 There are two ways to access Red Mountain from Highway 287. You can turn east on Larimer County Road 80 about 10 miles south of Virginia Dale and it's it 26-mile drive to the open space entrance.
Or you can take the shorter, but more challenging Larimer County Road 37 just five miles south of Virginia Dale. Either road will offer scenic views of wildlife and natural grasslands as you approach Red Mountain.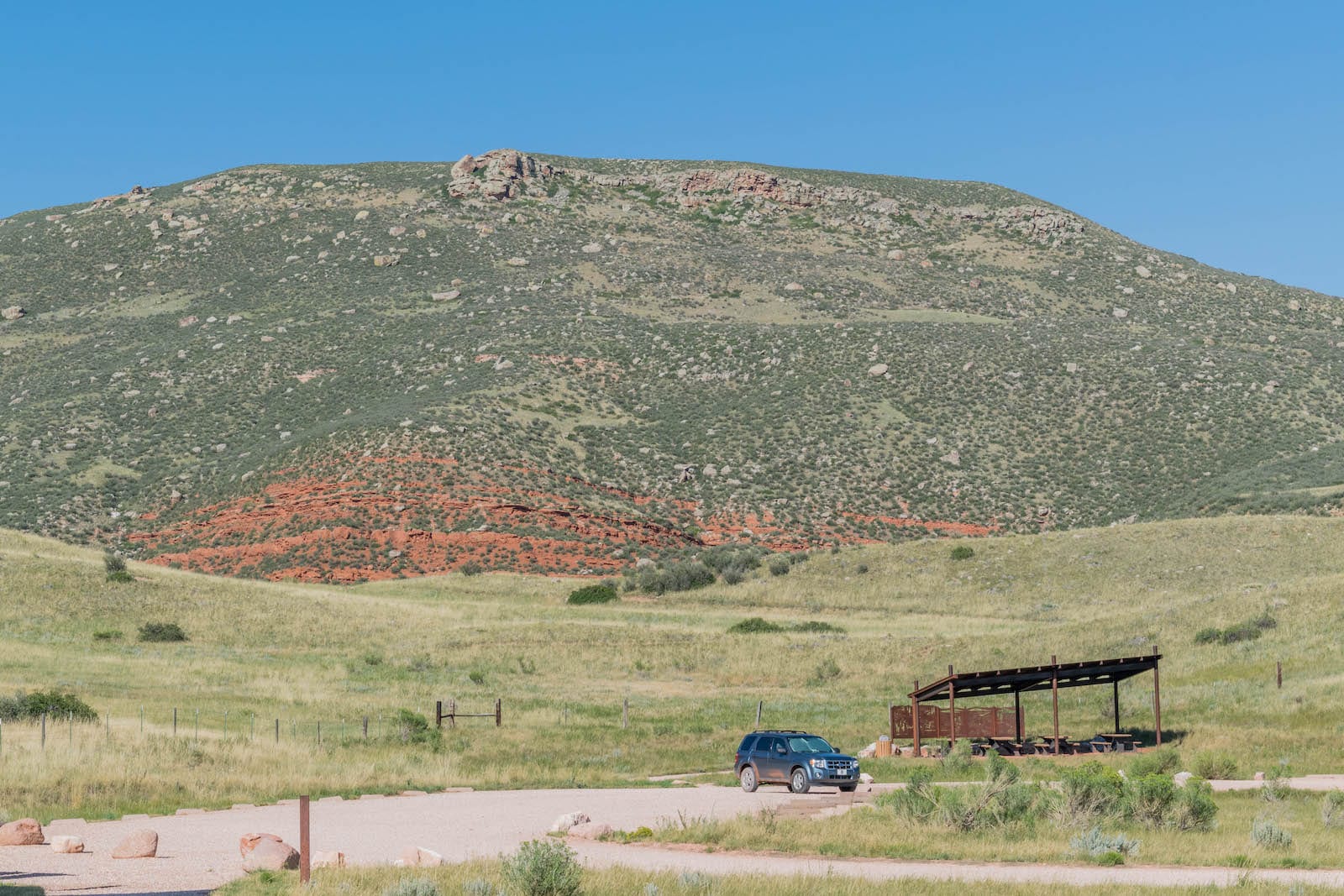 Details
Address: 799 Red Canyon Rd, Wellington, CO 80549
Phone: 970-679-4570
Season: Open Spring, Summer, Fall; Closed December-February
Admission: Free
Pets: No