A legend among the Arapaho people that once populated what is now Northeast Colorado is of a great warrior killing a rampaging giant in battle. The warrior brought peace to the valley for his people and the giant's body fell to the earth forming Horsetooth Mountain, the iconic rock outcropping that gives Horsetooth Mountain Open Space its name.
What isn't legend is that archeological evidence shows the Horsetooth Mountain Open Space was inhabited by indigenous people as long as 12,000 years ago. Today's visitors to the 2,711-acre open space in Larimer County, just four miles west of Fort Collins, will discover the same incredible views of the Colorado Front Range that the Arapaho, Cheyenne, Ute, and Shoshone once witnessed long ago.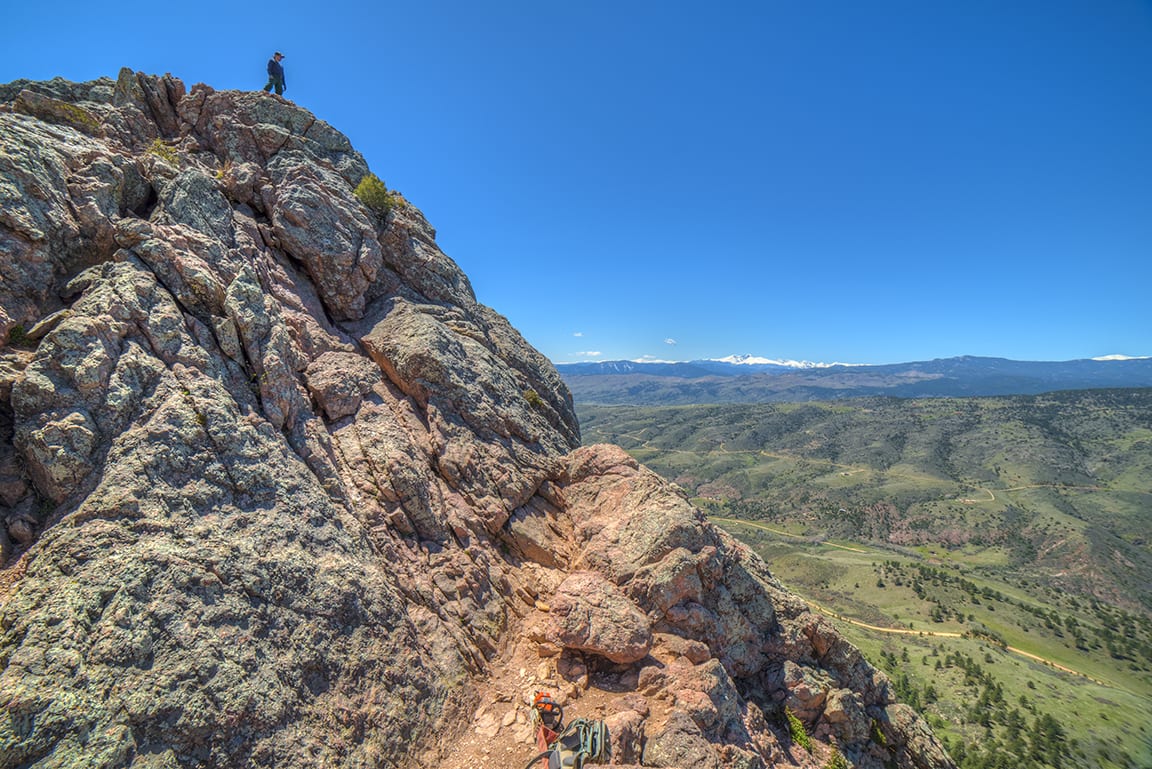 Horsetooth Mountain Park contains Culver, Soderberg, and Hughey Open Spaces. Elevations range from 5,430 to 7,255 feet. The park is known for Horsetooth Rock, which can be seen from the front range. If you visit in the spring, stop by Horsetooth Falls, a spectacular waterfalls display.
Close to Fort Collins and a dozen miles northwest of Loveland Horsetooth Mountain Open Space is the perfect escape from the bustling life of the Front Range. Visit year round to get a unique taste of life in the Colorado wilderness with all the amenities of home. Entrance fees are required with pricing established for single vehicles, boats, and discounts for disabled visitors, seniors and veterans.
Activities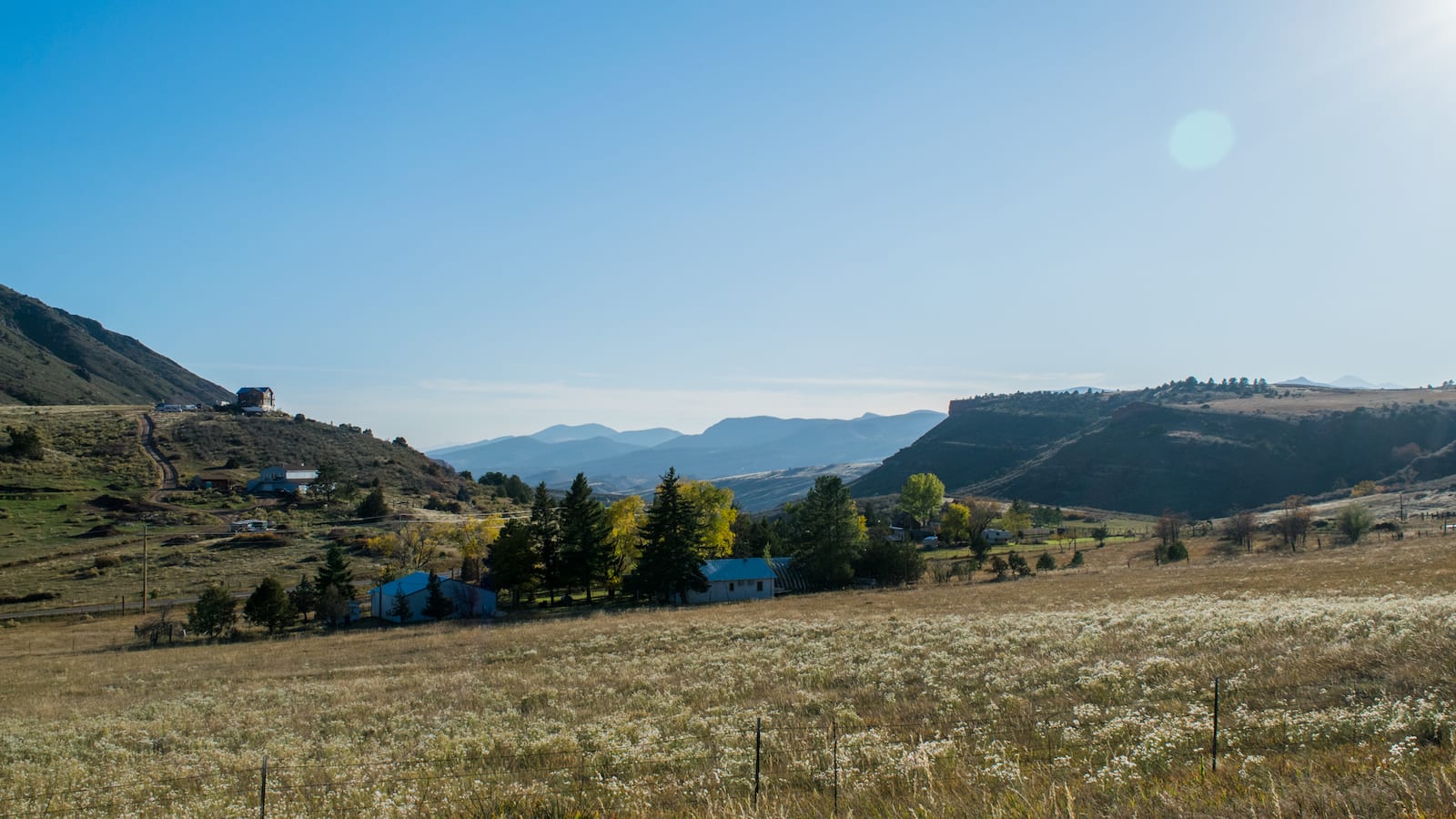 Horsetooth Mountain is open 12 months a year, providing seasonal adventures as summer turns to winter and then back again in the foothills of the Rockies.
Biking/Hiking/Horseback Riding – A marvel of 29 miles of hiking trails packed into an area of just four square miles awaits the serious and casual hiker. The open space ranges from just over a mile high to 7,255 at its highest point, creating a challenging climb for even the most experienced outdoor enthusiast. You can connect via the trails to Lory State Park and Blue Sky Trail.

Camping – The trailhead is open 24 hours a day and offers a wide variety of camping experiences. You can purchase a permit for a non-electric campsite or one with electricity. Full hookups are also offered, along with camper cabins, a boat-in-campsite available from May to September, and the unique experience of camping in a tipi.
Fishing – Far from just hiking it offers a unique fishing experience on Horsetooth Reservoir. Anglers working from a boat or on the nearly 20 miles of shoreline can catch crappie, bluegill, perch, smallmouth bass, walleye, white bass, splake, and trout.
Getting There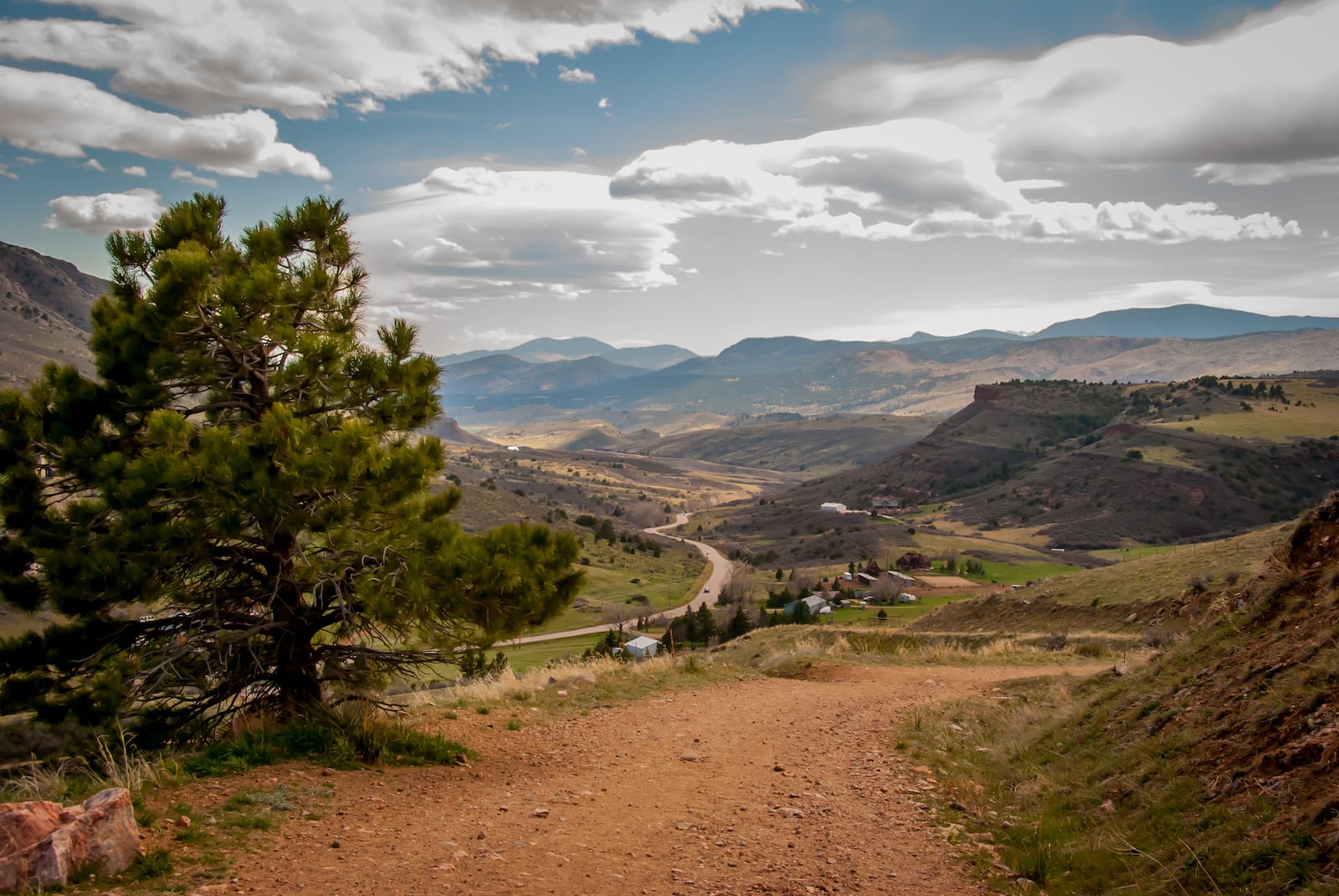 From Denver – If you're traveling north from Denver take Exit 265 west on I-25 and continue west seven miles on Harmony Road to the Taft Hill Road Intersection. The intersection connects you with County Road 38E, drive another four miles and you'll arrive at the south entrance to Horsetooth Reservoir.
From Loveland – If you're traveling from Loveland stay on Eisenhower Blvd North (Highway 34) to Wilson. Wilson becomes Taft Hill Road in Fort Collins. Take a left on 38E and you'll arrive at the same spot on Horsetooth Reservoir as the directions from Denver.
From Fort Collins – If you start in Fort Collins you're almost there already. Just take 38E off Taft Hill Road and soon you'll be enjoying the laid back lifestyle of pristine Colorado.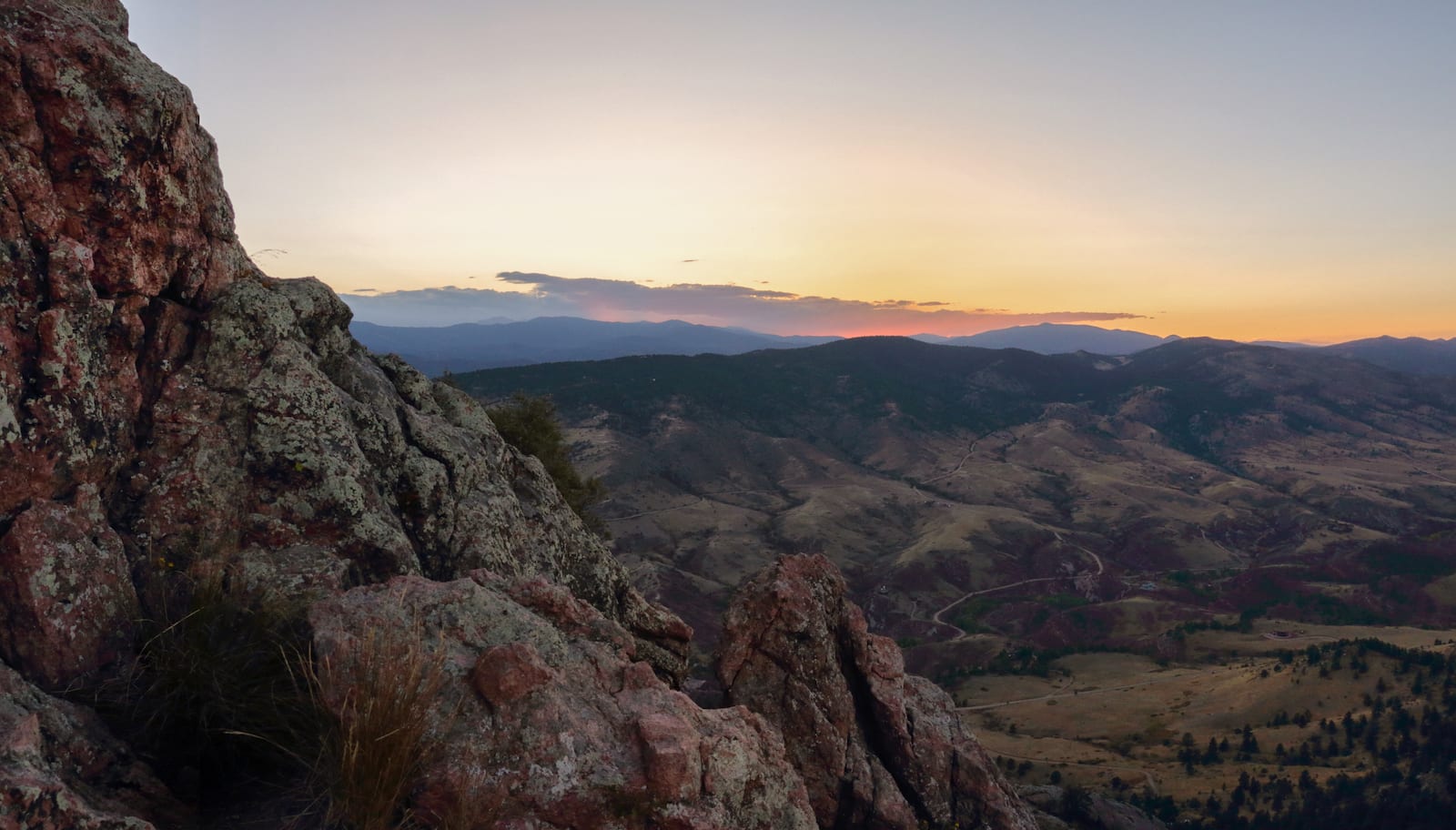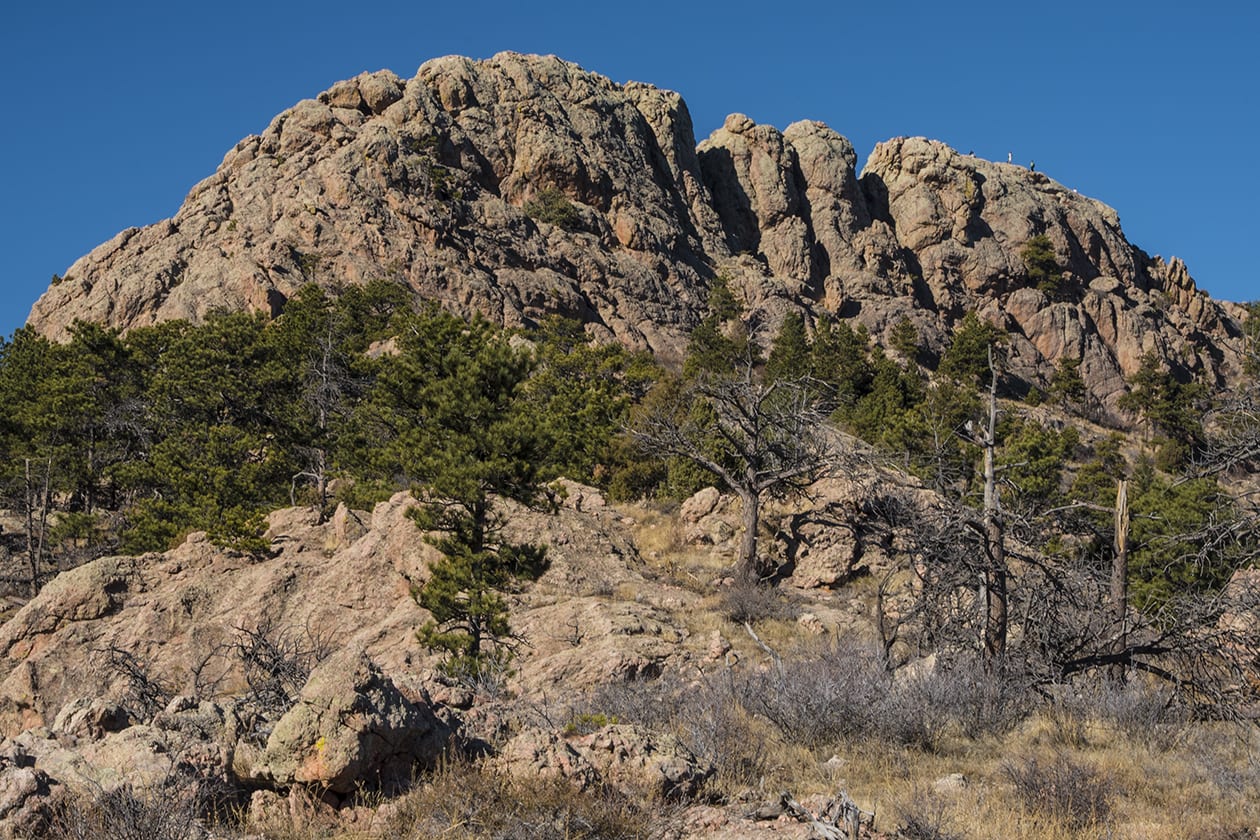 Details
Address: 6550 W County Rd 38 E, Fort Collins, CO 80526
Phone: 970-498-7000
Season: Year round
Website: larimer.org/naturalresources/parks/horsetooth-mountain