The McWhinney-Hahn Sculpture Park provides a warm and panoramic welcome into the northern city of Loveland. With winding paths surrounded by vast foliage overlooking the mountains, this public park features a series of sculptures to take in alongside its natural beauty, plus the Loveland Visitors Center.
Whether you're an art enthusiast or looking for a peaceful stroll, a scenic workout space, or the perfect spot for a picnic, consider adding the McWhinney-Hahn Sculpture Park to the day's itinerary if you're visiting the Loveland area.
Loveland Visitors Center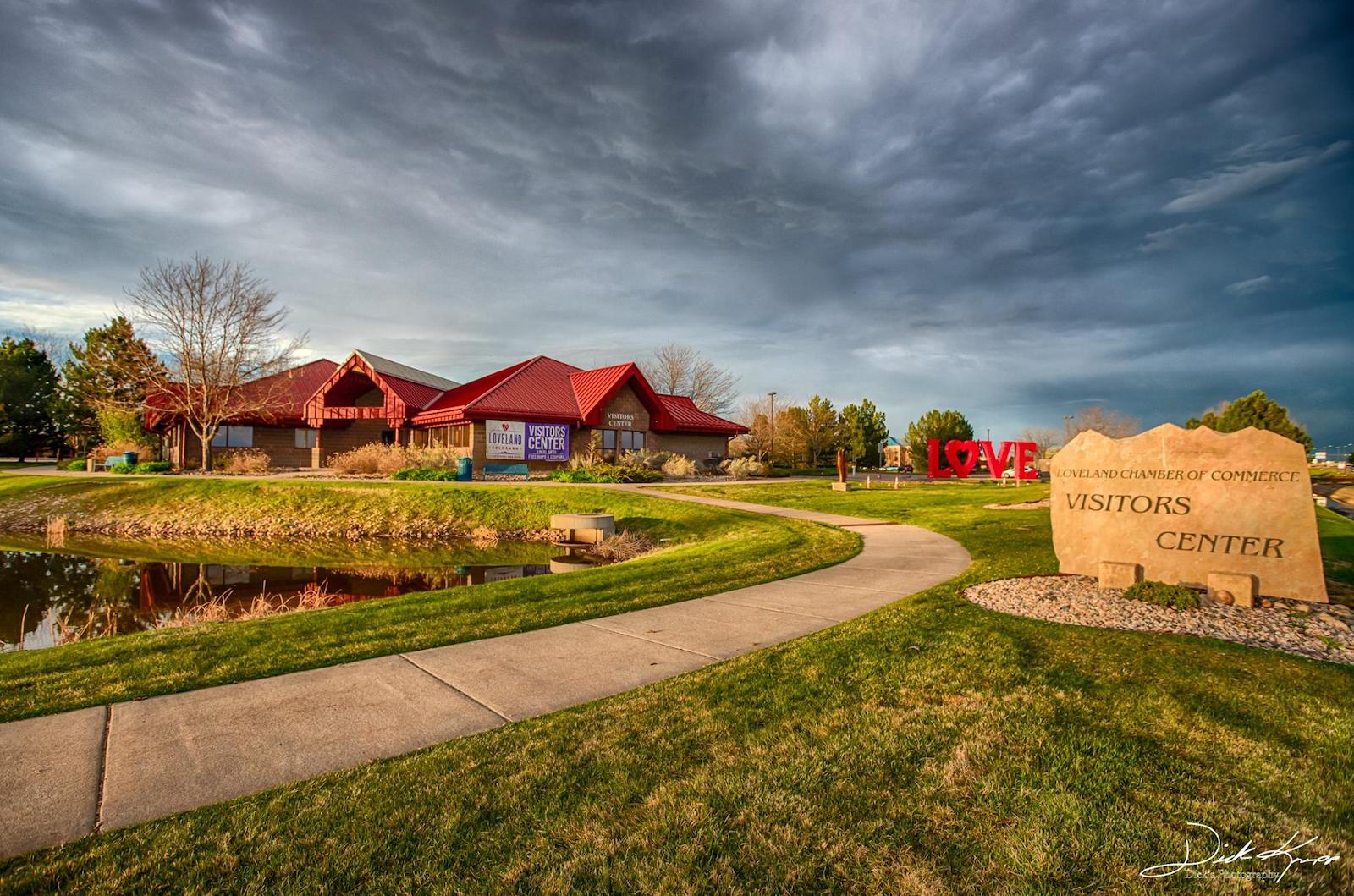 The Loveland Visitors center is located beside the park and is open Monday through Saturday, between 8:30 AM and 3:30 PM. Along with providing information on nearby activities, attractions, and local history, the center sells souvenirs and other products from local vendors.
The Visitors Center hosts several family-friendly seasonal events throughout the year, with a calendar of upcoming events and contact information available on their webpage.
Notable Sculptures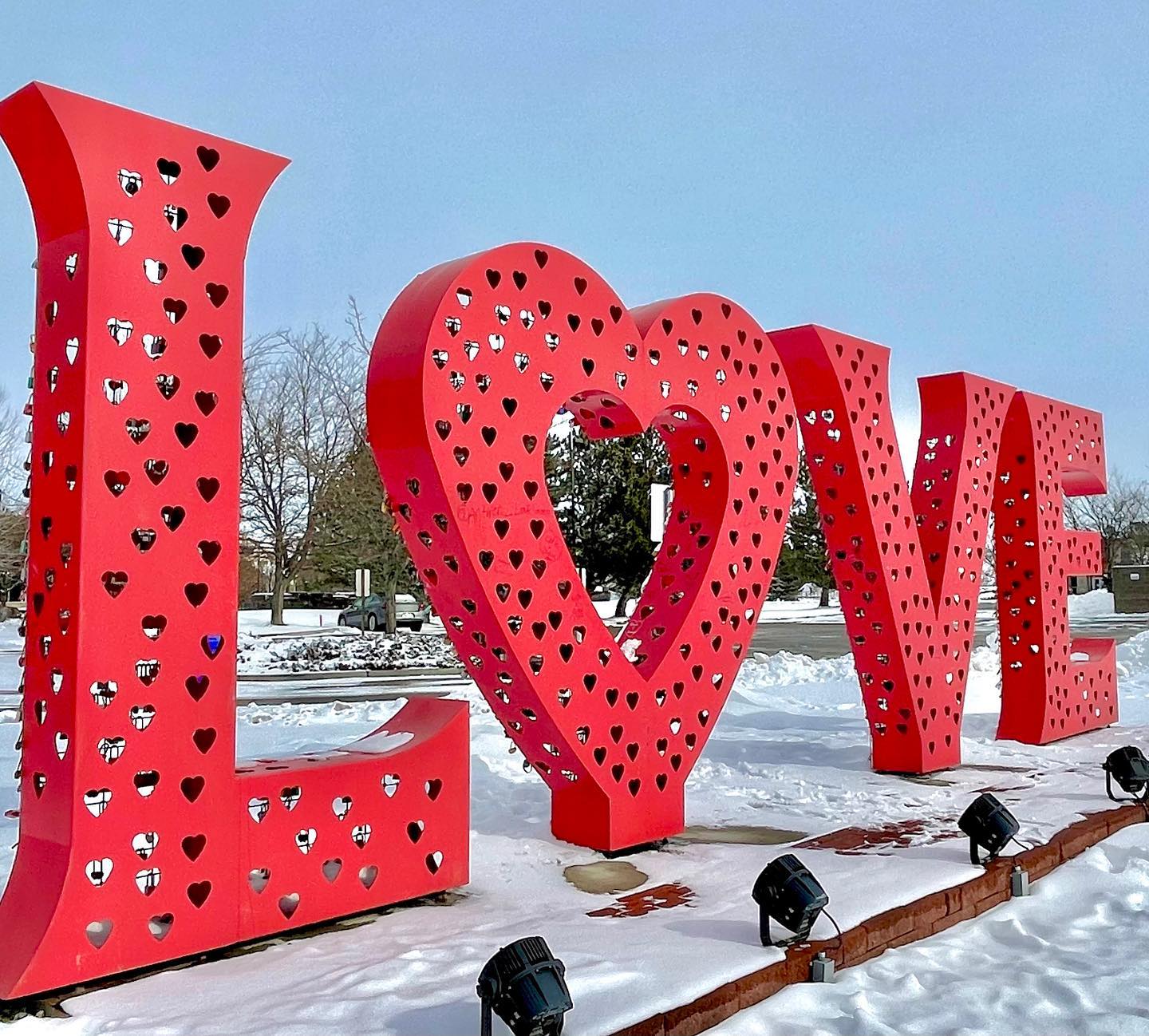 One of the most popular displays in the park is the "L O V E" Lock Sculpture. Here, visitors can attach an engraved lock to the back of the sculpture, eternalizing their love.
Restrictions on lock size and placement are enforced, with pre-approved locks available for purchase online or directly at the Visitors Center just a few feet away. Proceeds directly benefit the preservation of the sculpture.
This is the largest LOVE sculpture in the United States, with the four large red letters visible from Highway 34. A corresponding heart-shaped sculpture where locks can also be placed, known as the Heart Arch, can be found about 4 miles away on Lake Drive overlooking Lake Loveland.
Another prominent sculpture on the premises is "The Water Carriers" by American sculptor Herb Mignery, whose work is widely renowned for its gritty portrayal of early midwestern workers. "The Water Carriers," erected over an on-site pond, depicts a large bronze man and woman transporting heavy buckets that cascade as a fountain into the water below. The sculpture was recently restored and newly unveiled in January 2022.
Other sculptures can be found scattered throughout the park from new and old artists, depicting a variety of scenes and characters. This adds to Loveland's extensive collection of pieces that make the city a favorite destination for those who appreciate the arts.
Getting There
The McWhinney-Hahn Sculpture Park is located in the northern city of Loveland, CO off of I25 and US34. There is a free parking lot for visitors to use during operating hours.
Whether you're looking for adrenaline-pumping adventure or more urban entertainment, this city has nearly endless opportunities for fun surrounding it. Rocky Mountain National Park and Denver are both roughly an hour away and within Loveland, visitors will find an array of local shops, eateries, and art exhibits.
Visit other similarly scenic and public parks such as the Chapungu Sculpture Park and the Benson Sculpture Garden.
Details
Address: 5400 Stone Creek Circle, Loveland, CO 80538
Phone: 970-962-2727
Season: Year-round
Website: lovgov.org/services/parks-recreation