Nestled in the heart of downtown Colorado Springs, Monument Valley Park features over 150 acres of lush gardens, walking paths, and sports fields. Gifted to Colorado Springs by the city's founder, General William Jackson Palmer, the park opened to the public in 1907.
The park itself is on the National Register of Historic Places due to no only its ties to General Palmer but also the historic features contained within the area.
Activities & Attractions
Monument Valley is a linear park, stretching two miles along the banks of Monument Creek. The park offers sweeping views of the mountains as well as easy access to the shops and restaurants of downtown COS. Several amenities make this park one of the most beloved by the locals.
Horticultural Art Society Gardens/City Greenhouse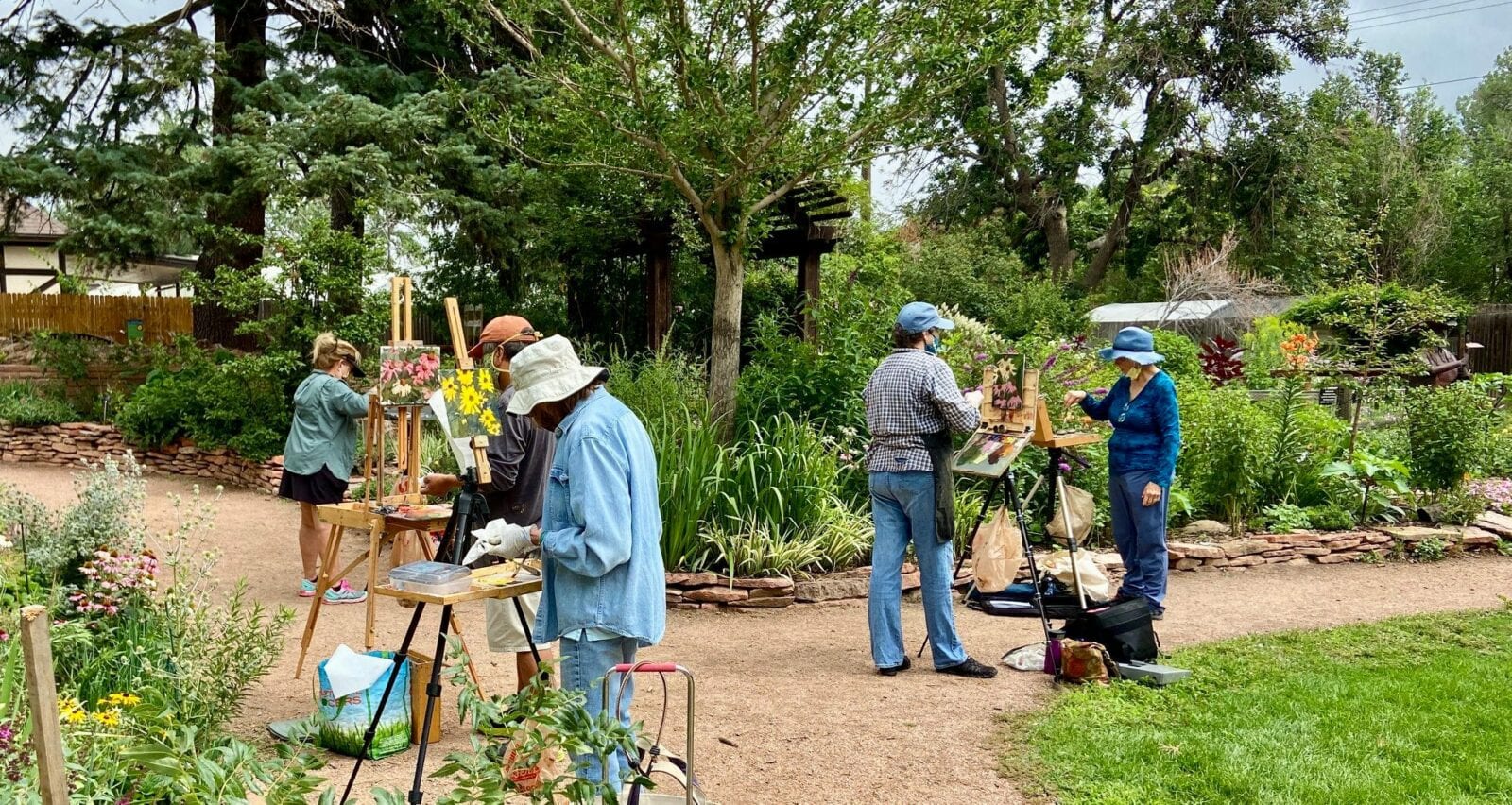 Colorado Springs' horticultural art society maintains a series of award-winning gardens open to the public. The gardens and adjacent City Greenhouse are located in the central portion of the park, near Glen Ave. and just north of the tennis courts.
Sports Fields
Throughout the park, visitors will find many athletic fields and courts, including a baseball/softball field, a soccer field, a sand volleyball court, illuminated tennis and pickleball courts, and basketball courts. All courts and fields are free to use and open to the public.
Geologic Column
This highly unique feature is away from the busier areas of the park, but it is certainly worth the trip.
Planned and paid for by General Palmer, the geologic column tells the pre-history of Colorado Springs in a series of 24 stone layers which includes Manitou Limestone, Dakota Sandstone, and Pikes Peak Granite. Interpretive signs in the park explain the history and geology in detail.
Walking and Biking
The paved multi-use paths throughout the park are wide enough to accommodate walkers and cyclists simultaneously. The trails connect to the city's Pikes Peak Greenway Trail, a 15-mile-long urban trail that connects the El Pomar Youth Sports Park in the south to the Air Force Academy north of the city.
Family-friendly Spaces
With multiple playgrounds throughout the park, an outdoor pool open seasonally, two ponds for fishing, and plentiful grassy fields for picnicking, children won't be bored during trips to Monument Valley!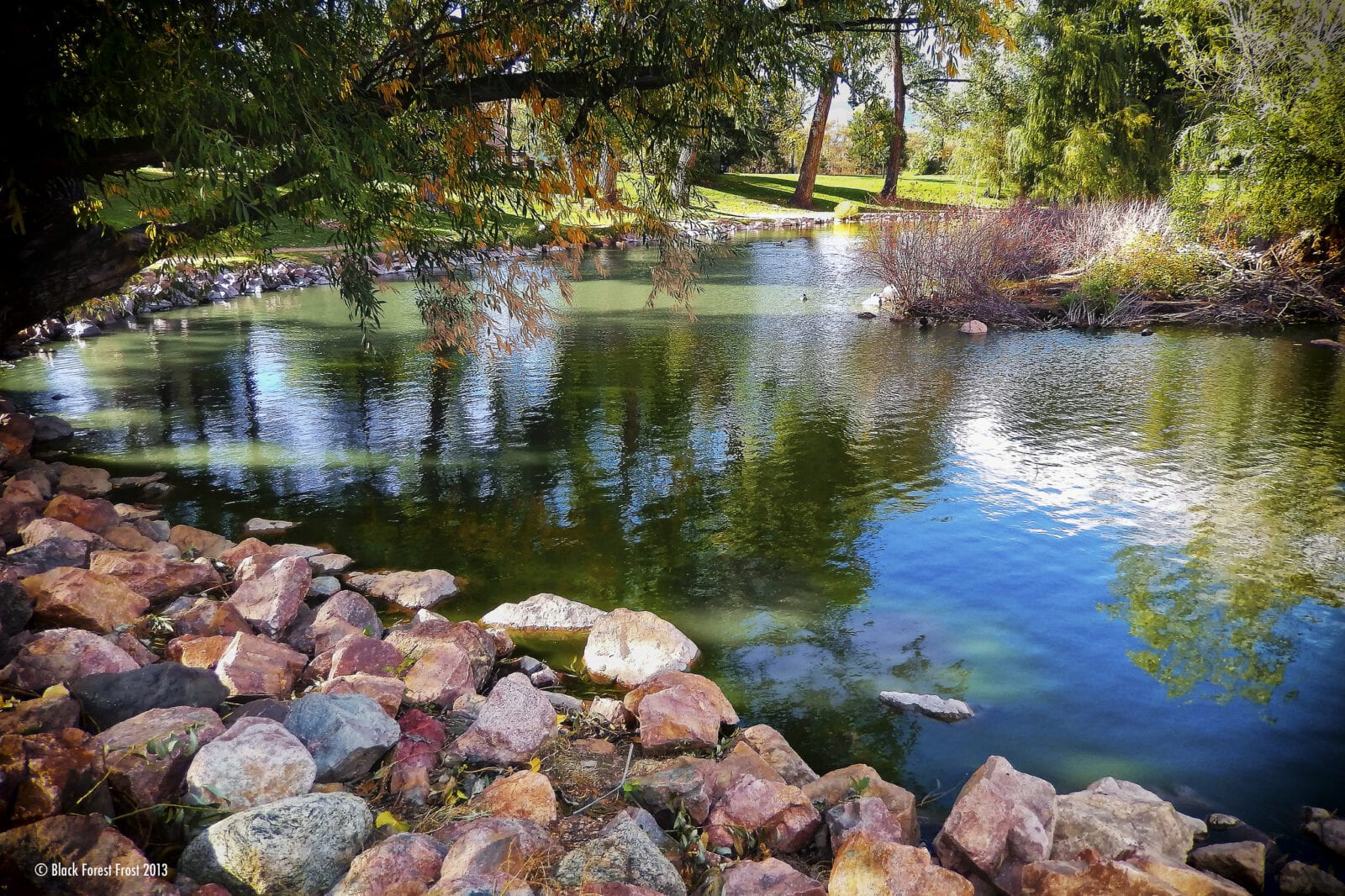 While staying in Colorado Springs, stop by Monument Valley Park for a leisurely afternoon stroll. With 150-acres of land to explore, you are sure to have plenty to do during your visit!
Details
Address: 170 W Cache La Poudre St, Colorado Springs, CO 80903
Phone: 719-385-5940
Season: Year-Round
Website: coloradosprings.gov…