The 235-acre Bluffs Regional Park is a popular spot that offers trails, wildlife, and sights that all nature-lovers are sure to enjoy in Lone Tree, Colorado. Open every day from sunrise to sunset, this park boasts hiking trails, picnic areas, and beautiful scenic views of the city and surrounding area.
Activities
Hiking – The Bluffs Regional Park Trail is a 2.8-mile loop, perfect for all hikers and their leashed dogs. People of all athletic backgrounds find this to be an engaging yet not too difficult hike. If you prefer a more exciting activity, you can also take part in horseback riding and mountain biking on this versatile trail.
Additionally, if just one trail is not enough for your afternoon hike, you can easily access the Highlands Ranch Trail, the East/West Regional Trail, and the South Suburban Parks and Recreation District's trail system from the Bluffs Regional Park.
Scenic Views – While you are having fun in the great outdoors, be sure to take a moment to breathe and acknowledge the beautiful views from Bluffs. From the park, you can see the Front Range Mountains, vast grasslands, and Downtown Denver's skyline. Be sure to hike to the highest point for the best panoramic views.
Picnicking – After a long day of activity at Bluffs Regional Park, you will surely want to take a break at the picnic shelter. The shelter has a capacity of 32 people, and there is also a portable restroom nearby. If you are planning an event such as a party or gathering and want to reserve the picnic shelter, you can do this with a minimum of two weeks' notice here.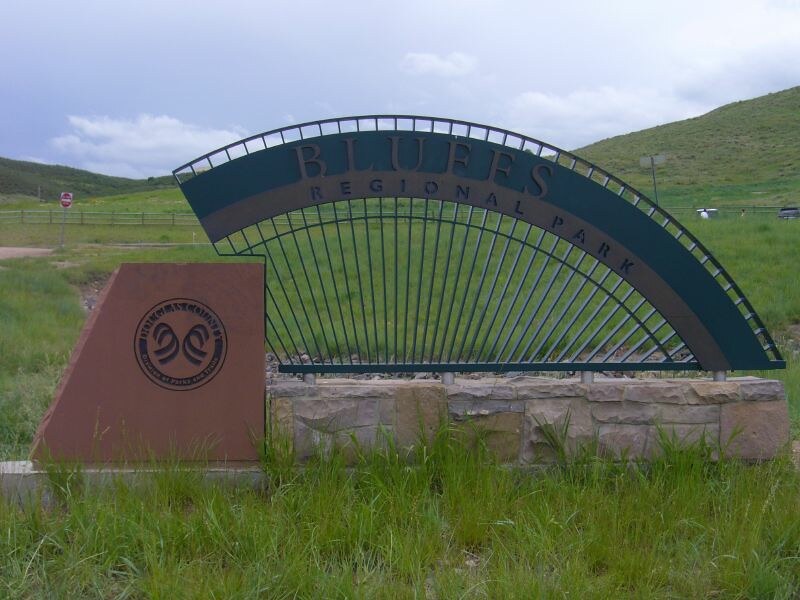 When you need a quick trip to the outdoors and happen to be around Lone Tree or Littleton, Colorado, Bluffs Regional Park is sure to provide you with rejuvenating nature views and vast grasslands to explore at your own pace.
Details
Address: 10099 Crooked Stick Trail, Lone Tree, CO
Phone: 720-733-6990
Season: Year-Round | 6 AM – 7 PM
Email: parksandtrails@douglas.co.us
Website: douglas.co.us/dcoutdoors/trails/regional-trails/bluffs-regional-park-trail