About 15 miles northwest of Walden, Colorado, Lake John is an isolated alpine lake and state wildlife area that offers visitors a peaceful opportunity to escape into nature. The lake offers boating, fishing, hunting, and other outdoor opportunities with an onsite resort open year round for continuous supplies and resources.
History
Lake John is a natural body of water encompassing 565 surface acres, sitting at about 8,000 feet in elevation. It has been managed by the Colorado Parks and Wildlife since the 1960's.
Activities at Lake John
Birding: Lake John is visited by a diverse set of bird species including greater grouse, thrasher, duck, eagle, raptor, hawk and falcon.
Boating: Motorized and non-motorized boats are allowed on Lake John, however activities such as water skiing and windsurfing are prohibited. Onsite, the Lake John Resort offers boat rentals, fuel, life jackets, and supplies.
Camping: The Lake John Resort offers tiered, waterfront camping spots for RVs and tents. There are full hookups available along with running water, bathrooms and showers. The resort also offers private cabins and fishing huts in the winter.
There are also a few free, primitive campsites along the shore of Lake John, however camping is prohibited outside of established areas. These free spots are part of the state wildlife area and you need a valid fishing or hunting license to use.
Fishing: More than anything else, Lake John is a fishing destination. The spot is famous for fishing tournaments in the summer and ice fishing in the winter. Annually, the lake is stocked with rainbow and Snake River cutthroat trout. To fish on Lake John, a license is required and anglers are limited to bagging and possession of 4 trout at a time. Live fish baiting is prohibited and more information can be found here.
Hiking: In the BLM land to the north and west of the lake, there are many opportunities to explore the high elevation area on a number of trails. For hikers, backpackers, and climbers seeking to go further into the wilderness, Lake John is located in close proximity to the Mount Zirkel Wilderness Area.
Hunting: Big game, small game, and waterfowl hunting is available near Lake John. Hunting must be in season and a license is required.
Picnicking: There are three separate picnic areas surrounding Lake John, with restrooms available in each location on the south, northeast, and northwest shores.
Getting There
It takes approximately 25 minutes to drive to Lake John from Walden, Colorado. Start your journey by heading south on CO-125 and turn left to head west onto Co Rd 12 for 5.1 miles. From there, take a right and remain on Co Rd 12 and drive 2.6 miles before taking a County Rd 7. After 5.2 miles, bear a left onto Jackson County Rd 7A to arrive at the lake in 2.5 miles.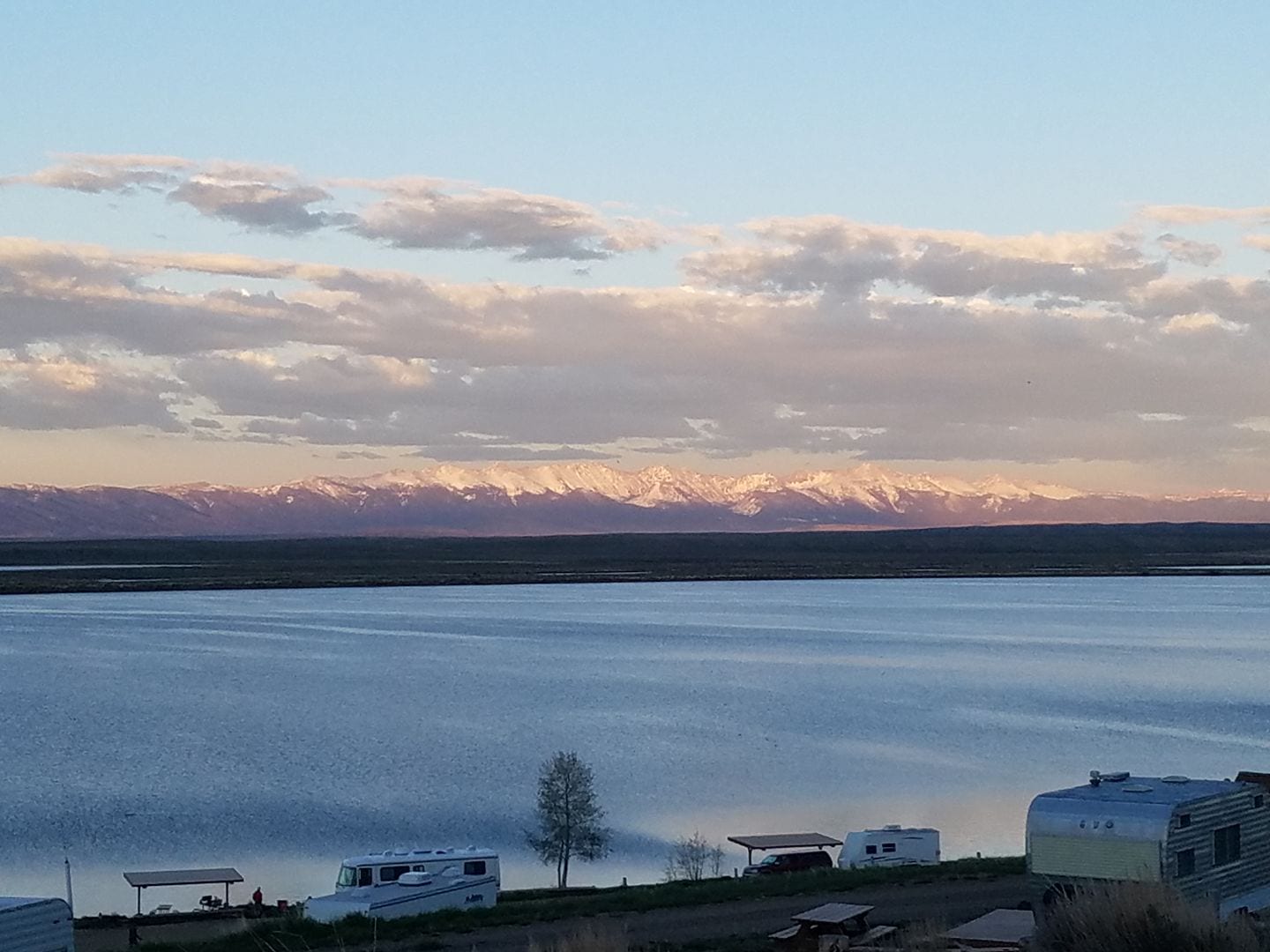 Details
Address: 2521 Jackson County Rd 7A, Walden, CO 80480
Phone: 970-723-3226
Season: Year round (ice fishing offered in winter)
Hours: 24/7
Fees: None, aside from camping or lodging fees at the fesort
Map: Lake John State Wildlife Area Map
Website/Reservations: lakejohnresort.com