About 8 miles south of Silverton, Andrews Lake sits at 10,800 feet above sea level in the San Juan National Forest. Easily accessed along US Highway 550 near Molas Pass, the small alpine lake is roughly 12 acres wide with a maximum depth of 19 feet.
Surrounded by the scenic Weminuche Wilderness, Andrew's Lake features seasonal wildflowers, towering pine trees, and panoramic mountain views. Water from this San Juan County lake drains to East Lime Creek and eventually into the Animas River within the San Juan River basin.
USFS Day Use Area and CO State Wildlife Area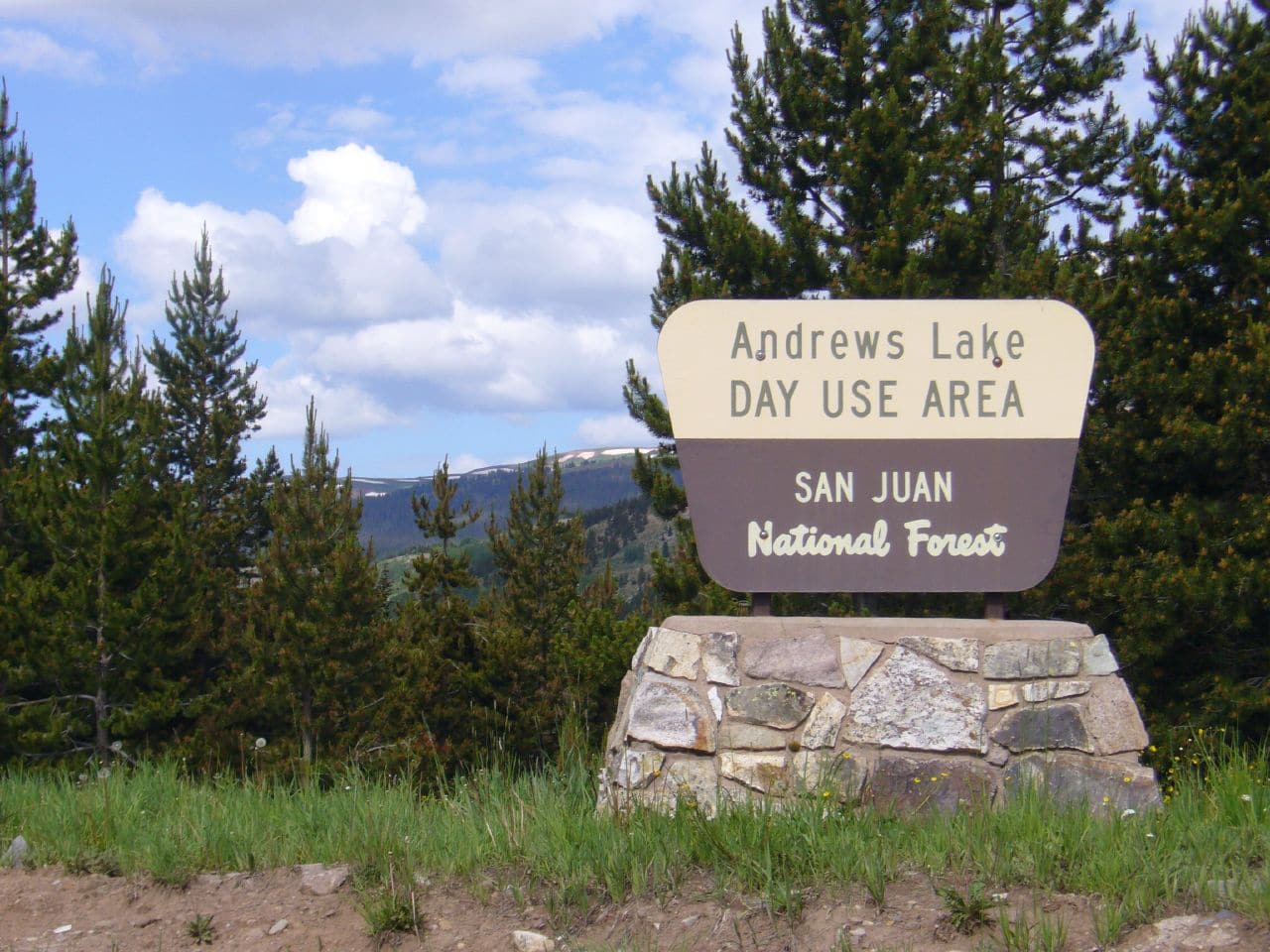 Andrews Lake is the namesake of the Andrews Lake State Wildlife Area and Andrews Lake Day Use Area, managed by Colorado Parks and Wildlife and the US Forest Service. Public access is open year-round.
Less than a mile from the highway, the lake can be reached with any passenger vehicle. Simply turn off US-550 at the sign for Andrews Lake Day Use Area, which is located 47 miles north of Durango, about a mile south of Molas Pass. As you travel along the paved Andrews Lake Road, there are two parking lots to choose from.
If you have an oversized vehicle or are planning an overnight stay in the wilderness, take a left to park in the upper lot. Otherwise, stay straight ahead to the day-use lot located closer to the water. Here, there is parking for about 25 vehicles, a vault toilet, and some posted information about the area.
With easily accessible picturesque mountain scenery, the parking near Andrews Lake can become crowded in peak summer months. Due to its high elevation, visitors should be prepared for potentially windy or quickly changing weather conditions.
Activities near Andrews Lake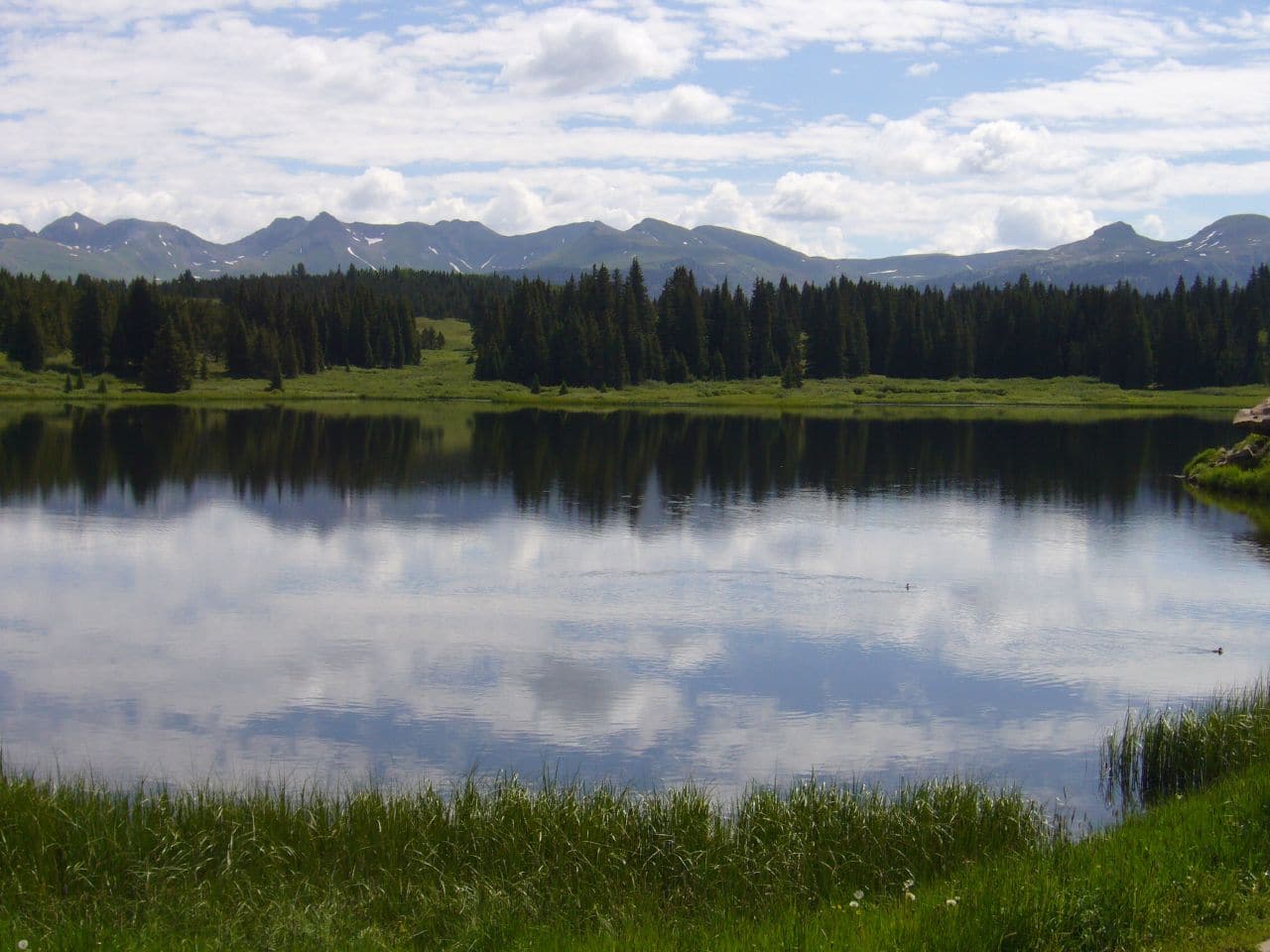 Found less than one mile from one of the most scenic drives in the country, Andrews Lake is a great tourist stop for a walk, picnic, or bit of fishing for visitors of all ages and mobility levels. Near the parking area, there are several benches along the trail to stop and enjoy the views.
In line with state wildlife area regulations, swimming, mountain biking, and piloting drones are not permitted near Andrews Lake.
Birding and wildlife viewing: Although it does not attract a lot of waterbirds, Andrews Lake is a great place to spot sparrows, warblers, grosbeaks, flycatchers, ptarmigan, and more in the willows around the water and surrounding forest. The area is also frequented by butterflies, pika, marmots, and other alpine wildlife. Do not feed or approach wildlife under any circumstances.
Camping: Although there are no developed campsites and camping is not permitted at the trailhead, Andrews Lake is a popular access point for overnight backpacking trips. Dispersed camping is available in the surrounding Weminuche Wilderness, where visitors are not permitted to stay anywhere within 100 feet of a water source.
Additional front-country and dispersed camping opportunities are available over the pass and across the highway at the Little Molas Lake Campground.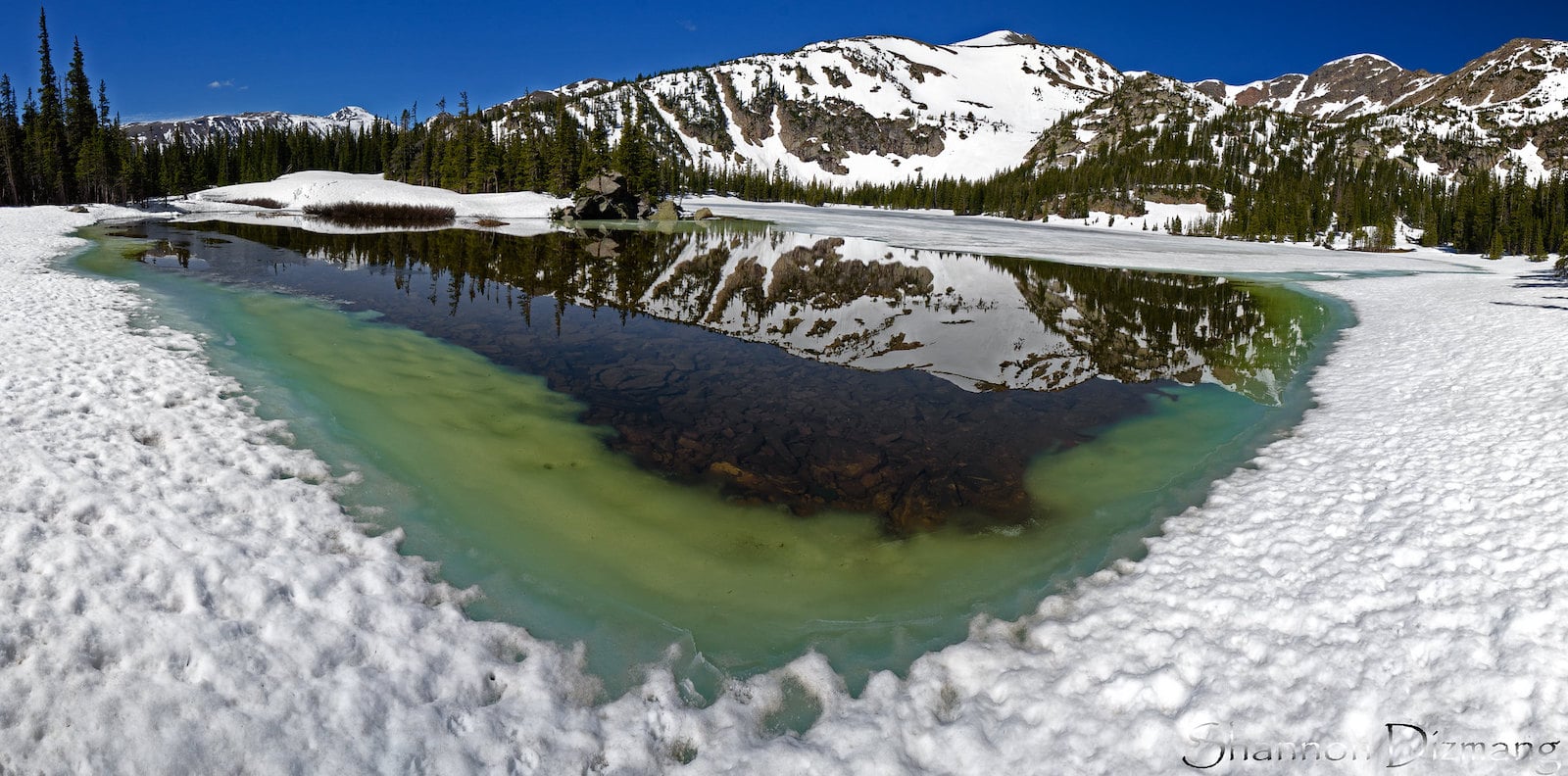 Fishing: While boating is not permitted, Andrews Lake is a well-stocked destination for pier and shore fishing. From the parking area, licensed anglers can walk along the paved path on the west side of the water to reach two designated, barrier-free fishing docks and additional opportunities around the lake's perimeter.
Maintained by Colorado Parks and Wildlife, Andrews Lake has trout-catching opportunities year-round and remains open to the public when safe for ice fishing each winter.
Hiking: For a leisurely stroll in quintessential Rocky Mountain scenery, the Andrews Lake Loop Trail provides a 0.8-mile walk around the water. In the winter, the trail is popularly used for cross-country skiing, and conditions may be muddy during the fall or spring shoulder seasons.
For a bit more of an adventure, hikers can detour from the loop trail up the hill on the south side of the lake to eventually reach a fork. Here, a left turn east will take you over several streams and to a viewpoint near Snowdon Peak. Alternatively, for a total 11-mile round trip hike, take a right at the fork to ascend towards the remote Crater Lake, found deep within the national forest.
Horseback riding: Along the trail to Crater Lake, horseback riding and camping are permitted in the Weminuche Wilderness. All horse trailers should be parked in the upper lot near Andrews Lake.
Picnicking: Andrews Lake has four first-come, first-served picnic sites located near the parking area that are free for public use. There are no trash facilities onsite, and visitors are required to leave no trace by packing out all of their gear and waste.
Details
Address: Andrews Lake Trailhead, Andrews Lake Rd, Durango, CO 81301 (near Silverton)
Coordinates: 37°43'41.2″N 107°42'32.8″W
Phone: (970) 247-4874 (San Juan National Forest Headquarters in Durango)
Season: Year-round
Hours: 24/7
Fees: None