The outdoor ice rink in the Snowmass Base Village Plaza is one of the property's winter focal points. It's open every day during the season for ice skating so locals and visitors alike may enjoy it.
This ice skating place has fire pits outside, rents out skates for free, and is suitable for the whole family. The rink is open late, generally shutting down at 9 pm. Additionally, there is no charge for skating at the second rink in the area, which is open to the public every day from 9:00 am to 9:00 pm at the Snowmass Recreation Center.
Participate in the action in front of the Limelight Hotel Snowmass and then go inside for a snack, drink, or meal after your session on the ice.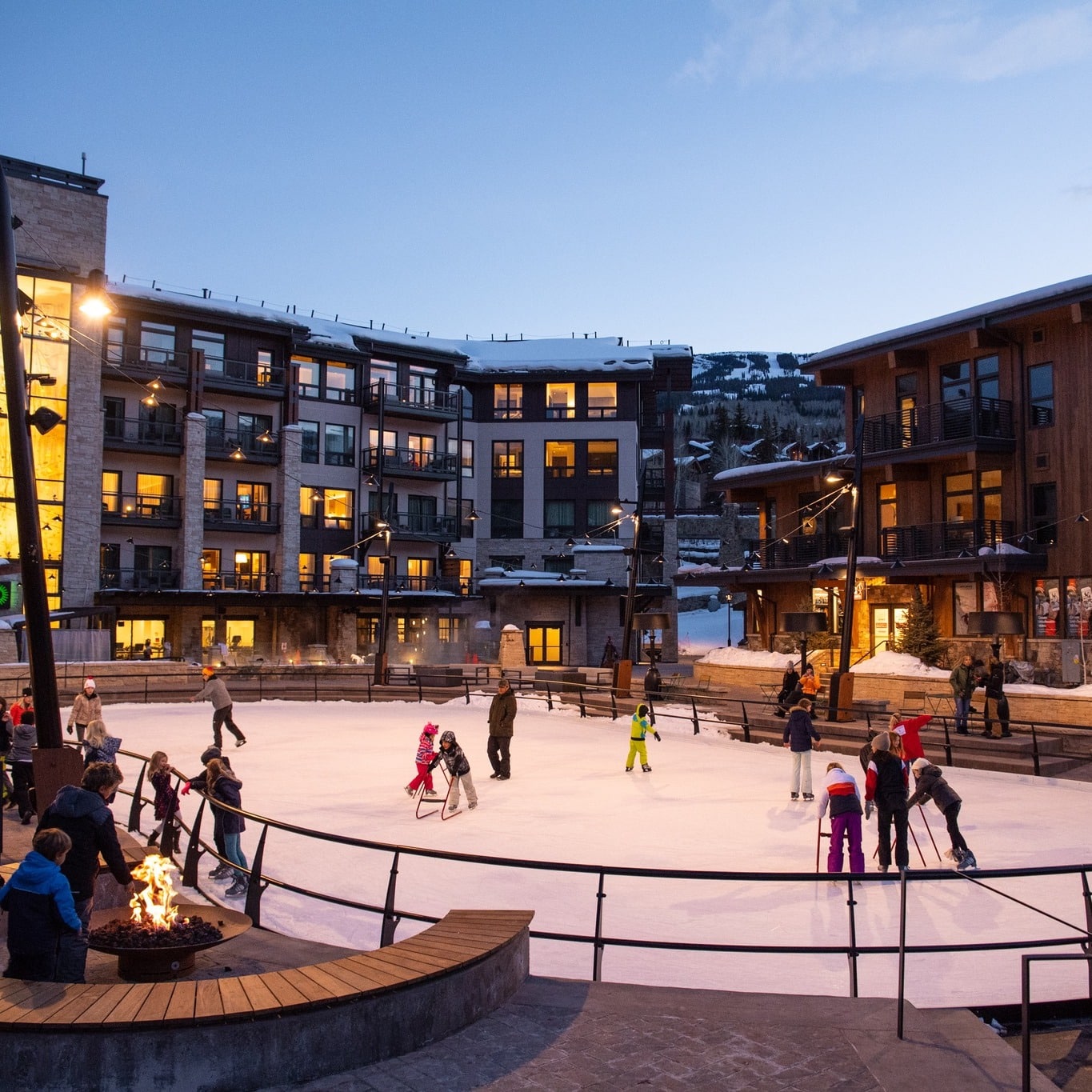 Details
Address: 110 Carriage Way, Snowmass Village, CO 81615
Phone: 970-924-9100
Season: Winter
Hours: 1 pm to 9 pm
Website: allinsnowmass.com/base-village