Known for its world-class skiing and snowboarding across four different resorts, Aspen and Snowmass, are two of Colorado's top winter destinations. The area offers a number of winter-themed festivals, memorable activities like snowmobiling or dog sledding, and even easy access to hot springs in nearby Glenwood Springs.
In no particular order, here's a look at the best ways to enjoy Aspen and Snowmass Village in the winter season.
Aspen/Snowmass Ski Resorts
Snowmass Ski Resort
The largest of Aspen's four resorts, Snowmass features over 3,000 skiable acres. With 91 trails of varying difficulty as well as multiple terrain parks, it's perfect for relative beginners as well as advanced skiers and snowboarders.
The village of Snowmass is located in a former ranching community, and the resort claims that 95% of its lodging has ski-in/out access to the mountain. Additionally, the resort has nine on-mountain restaurants as well as a few places to shop and rent equipment in the village. Though the resort is a bit further from downtown Aspen, shuttles are available.
Buttermilk Ski Resort
Aspen's most beginner-friendly resort, Buttermilk has approximately 400 acres of relatively gentle terrain. Most of the trails are greens and blues, but a few black runs are also scattered across the resort. In addition to the gentle terrain, Buttermilk also has two terrain parks and a 22-foot superpipe.
One restaurant can be found at the summit, but more restaurants, lodging, and shops can also be found at the base of the mountain. The resort also hosts the annual Winter X Games, featuring the world's best freestyle skiers and snowboarders.
Aspen Highlands Ski Resort
The favorite resort among Aspen's locals, Aspen Highlands is home to varied and challenging terrain that's best suited to intermediate and advanced skiers. Some beginner-level runs are offered, but the resort is best known for its advanced terrain. Many visitors come to Aspen Highlands to experience the Highlands Bowl, where every run is a double-black diamond.
As expected, food can be found both on and off the mountain, and shopping and rentals can be had at the resort's village. Free shuttles transport visitors between the resort and downtown Aspen.
Aspen Mountain Ski Resort
Located just outside of downtown Aspen, Aspen Mountain is a popular resort offering easy access and beautiful views of the surrounding mountains. Covering 675 acres, the resort caters mostly to intermediate and advanced skiers. Out of the 76 total runs, 0 greens and only a few blues are available, but there are plenty of interesting blacks and double-blacks to choose from.
On-mountain restaurants include Sundeck, Bonnie's, and more, and shopping can be found at the village near the Silver Queen Gondola. One advantage of Aspen Mountain is its proximity to downtown, so visitors can always find something to do.
Winter Festivals
The 12 Days of Aspen is an annual event that takes place in December and features a variety of activities including live music, fixed-menu restaurant events, art exhibits, holiday-themed shows, and much more. The event culminates in a fireworks show on Aspen Mountain, providing a festive and memorable way to enjoy the holiday season.
The Winter X Games is another popular event that takes place in January of each year. Hosted by ESPN, the X Games is a world-famous competition home to some of the best skiers, snowboarders, and snowmobilers who compete in events such as slopestyle, halfpipe, and big air.
Most of the signature events are held at Buttermilk Mountain and offer a thrilling spectacle for spectators that includes live music, autograph signing, and giveaways. It takes place entirely outside, and it's free and open to the public.
The Power of Four Ski Mountaineering Race is a more extreme event that takes place in February. The race consists of a grueling 25-mile course that traverses Aspen's four ski resorts while gaining more than 11,000 feet of vertical.
Competitors form teams of two, and the race is broken into categories for male, female, and coed teams. For a slightly easier experience, visitors can try their luck at the Power of Two Course, which covers only the last two mountains of the event.
Natural Hot Springs
For a luxurious hot springs experience, consider heading to Glenwood Springs, where a number of hot spring resorts offer visitors to escape the cold in hot, relaxing pools.
Options include Yampah Spa & Salon, which features vapor caves as well as a full-service spa, Glenwood Hot Springs Resort, which has lodging, a spa, and a number of hot spring pools. There's also the day resort, Iron Mountain Hot Springs. It has a number of hot spring pools overlooking the Colorado River.
Conundrum Hot Springs, accessible only by an 8.5-mile hike, is located just south of Aspen. At around 11,000 feet in elevation, accessing Conundrum during the winter months can be tricky, but adventurous visitors are rewarded with picturesque pools that sit at approximately 100° F year-round.
Visitors should keep in mind that overnight stays near the hot springs require a wilderness permit. And given the distance, you'll likely need to winter camp by the springs. Pack in and pack out.
T-Lazy 7 Snowmobile Tours
A fun and exciting way to explore Colorado's beautiful winter landscapes, a number of companies provide snowmobile tours in the Snowmass/Aspen area. One option is T-Lazy-7, which has tours to a few different locations in the area including the Maroon Bells wilderness and Independence Pass.
T-Lazy-7 even offers snowmobile lunch tours that include spectacular views through the White River National Forest, as well as included Wagyu beef cheeseburgers. For visitors looking for an individual experience, they also provide private tours bookable by phone.
Aspen Cross Country Center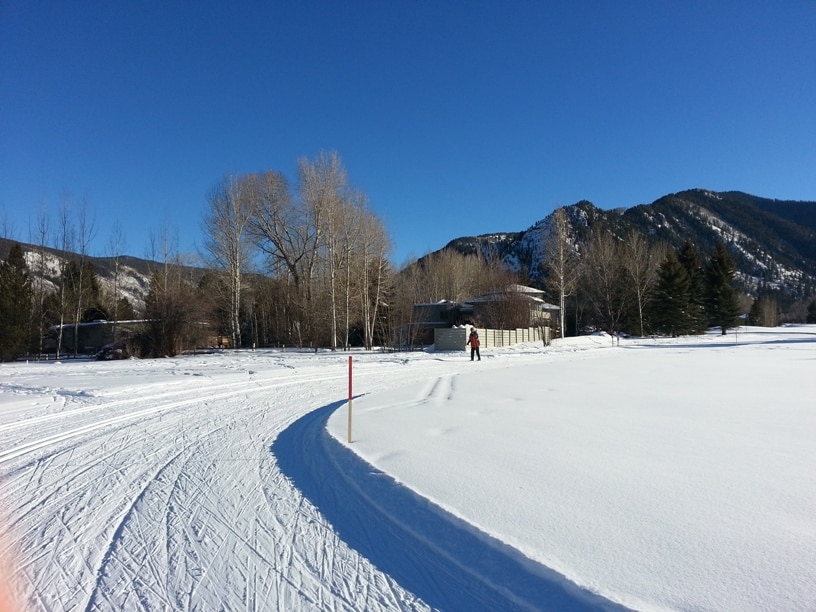 A great way to stay in shape and see Aspen's stunning surroundings, cross-country skiing on the Aspen Snowmass Nordic Trail System is another popular winter activity. Groomed trails are available at a number of places around town.
A good place to start is at the Aspen Cross Country Center, which is home to guided tours and a relaxing lounge serving hot drinks and snacks. Additionally, beginners can book lessons at the center's ski school, and equipment can be purchased or rented at the on-site retail shop.
Ice Skating
For visitors traveling with children, ice skating is a great option for visitors of all ages. There are a few different rinks to choose from, including one at the center of the Snowmass Base Village Plaza. Perfect for guests staying at one of the nearby hotels, this rink has free skate rentals and extended hours.
On snowy days, retreat to the indoor rink at the Aspen Ice Garden for drop-in hockey, skating lessons, and open skate times. Other options include the outdoor Silver Circle Ice Rink and the indoor Lewis Ice Arena.
Krabloonik Dogsled Rides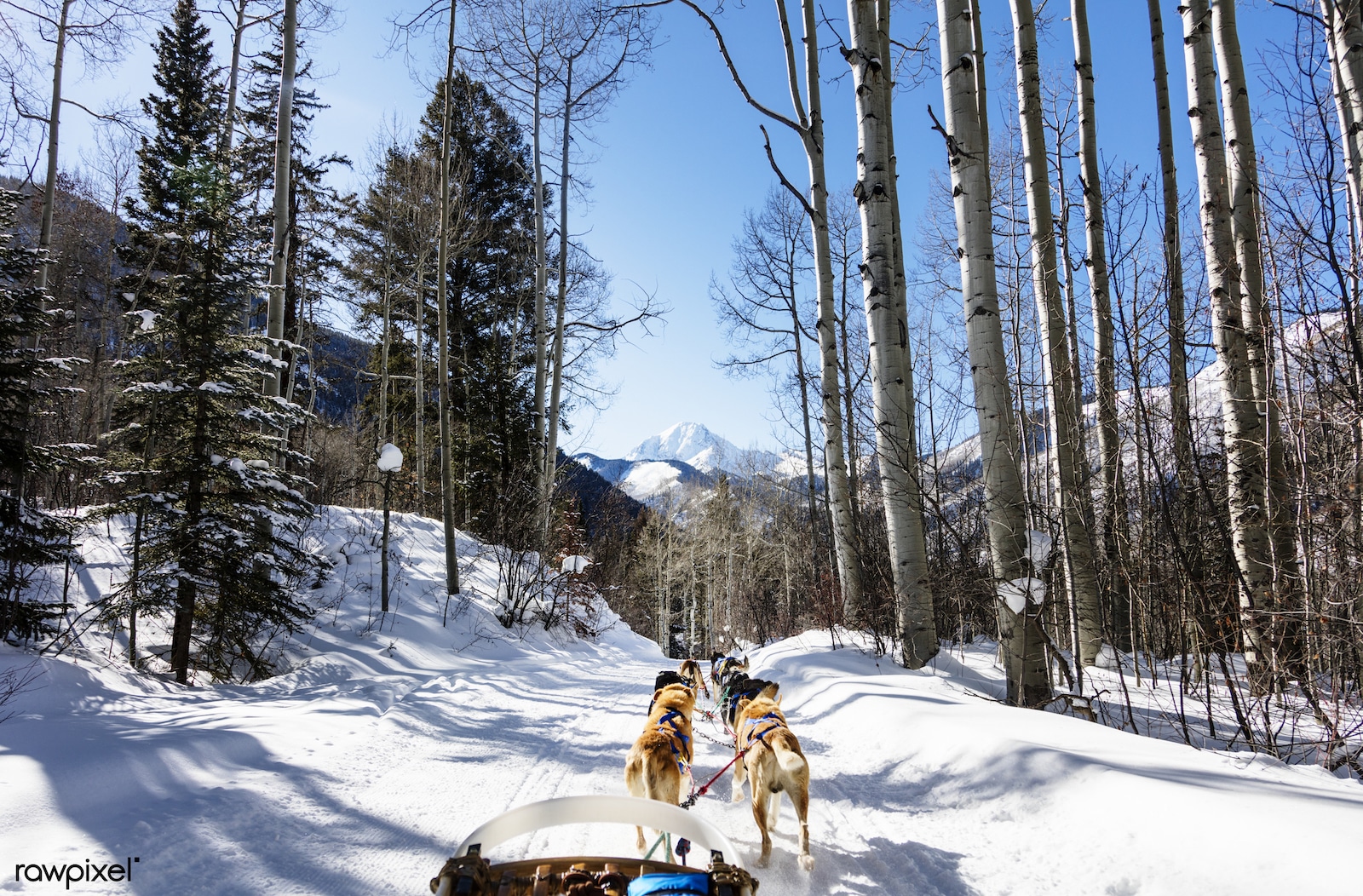 A memorable and exciting experience, Krabloonik Dogsled Rides offers visitors the chance to experience the pristine wilderness in the Snowmass/Aspen area. Each sled is guided by a musher and pulled by 8-10 Alaskan Husky sled dogs. Rides last for approximately 45 minutes to one hour, and visitors should be sure to arrive about 15 minutes early.
Each sled can hold up to two adults and one child.
Breathtaker Alpine Coaster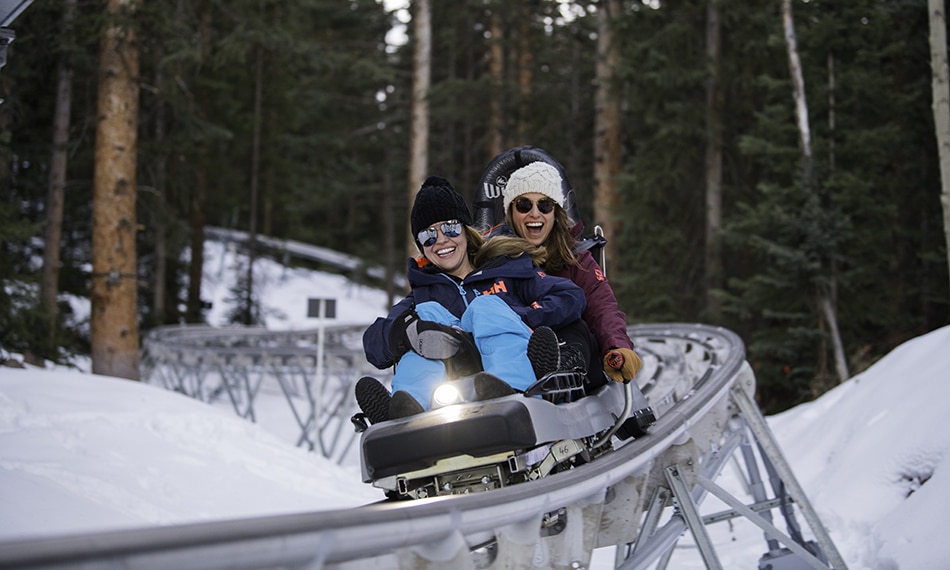 Located next to the Elk Camp Restaurant at the Aspen Snowmass Ski Resort, the Breathtaker Alpine Coaster is the perfect winter activity for adventurous visitors of all ages. With a track over a mile in length that reaches speeds of up to 28 mph, this is a fun and exciting way to take in the sights.
Each car on the coaster holds two guests. Drivers must be at least 54 inches tall, and passengers must be at least 38 inches tall. Each ride takes about 7 to 9 minutes to complete, and visitors can control the speed of their car with onboard brake levers. Reservations are required, and they can be made online or at the ticket office.
Silver Queen Gondola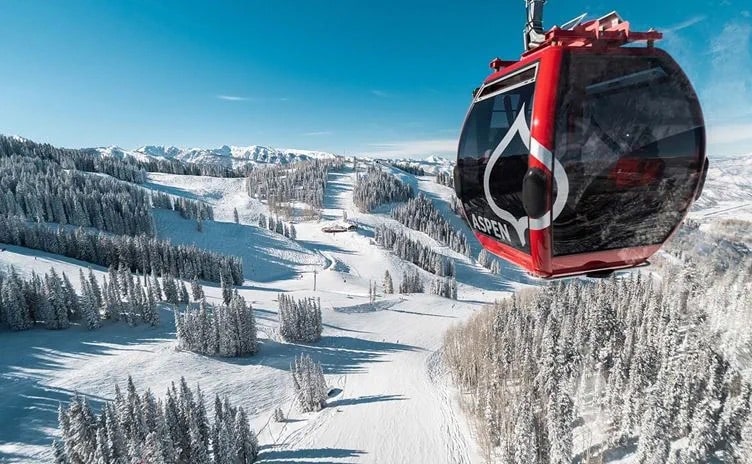 Traveling 2.5 miles from downtown, the Silver Queen Gondola takes visitors on a beautiful ride to the top of Aspen Mountain at over 11,000 feet. Used by skiers and non-skiers alike, the top of the mountain features trails, 360-degree views, and Sundeck, an on-mountain restaurant serving soups, pizzas, salads, and more.
For visitors looking to take a ride on the gondola without skiing, purchase a Foot Pass ticket at the Aspen Mountain Ticket Office.
Aspen Carriage & Sleigh
Aspen Carriage & Sleigh offers visitors the unique chance to take a ride on a horse-drawn sleigh. Depending on each visitor's budget and individual preferences, both private and public rides are available. Private sleigh rides last about 45 minutes, and they include a private ride, hot chocolate, and plenty of photo opportunities. Public rides last for 15 to 20 minutes.
Reservations are required for all rides, and they can be made via email, phone, or text.
In addition to sleigh rides, winter carriage rides through town are also offered. Visitors can book carriages by the hour for a private ride, and they can accommodate up to 6 people. Public carriage rides through town are also sometimes available, but there's limited availability in the winter months.
Snowmass Tubing Hill
With multiple lift-served lanes opened daily during ski season, the Snowmass Tubing Hill is another great winter activity in the area. Tubers must be at least 38" to ride. Only one person is allowed in each individual tube, but two people can ride in tandem tubes.
Tickets include unlimited tubing for one day. For visitors planning on tubing and riding the Breathtaker Alpine Coaster, consider purchasing the Coaster + Tubing Combo ticket, which includes one full day of tubing, three rides on the coaster, and gondola access.
These have been some of the best ways to enjoy Aspen during the winter. Have a great time on your Roaring Fork Valley vacation.