The Silver Circle Ice Rink is one of the more unique spots in all of Colorado. Less than a quarter-mile away from the Aspen Mountain Ski Resort, Silver Circle Ice Rink is Aspen's only outdoor rink.
There's a lot to do in Aspen, but you're going to want to make time to visit CP Burger and Silver Circle Ice Rink. Whether it's spring, summer, fall, or winter, they'll have you covered with fun and food. See you there!
Winter Ice Skating Rink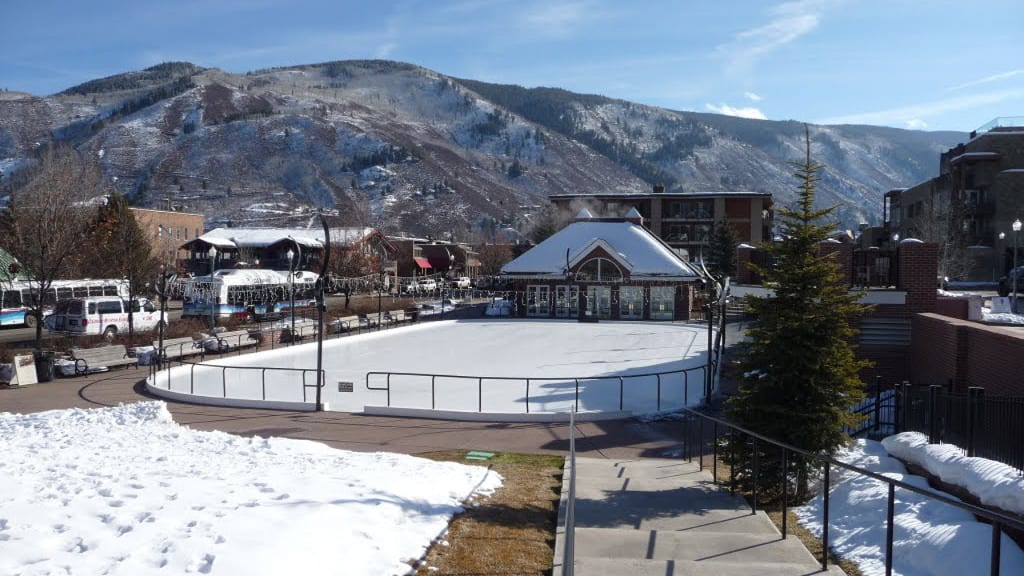 Fresh air and a mountain backdrop provide a beautiful escape throughout the winter in this busy town. This rink is open from December through February, or longer pending weather, and offers skate rentals. Aside from outdoor skating at Silver Circle, Aspen boasts two indoor ice rinks: Aspen Ice Garden and Lewis Ice.
Summer Miniature Golf Course and Dining
What may be the coolest part of CP Burger is that in the spring and summer, the outdoor ice rink is transformed into an 18-hole mini-golf course. Just as the ice rink is the only outdoor one in town, the mini-golf course is also the only one in Aspen. Either way, each setup provides an environment for family fun, a great group outing, or perhaps a starlit date.
CP Burger is Aspen's "fast and fun food" offering beef burgers, chicken burgers, tuna burgers, and falafel veggie burgers. They also sell hot dogs, a variety of salads, fries, including their infamous parmesan truffle fries, and kids' meals. Wash it all down with an array of beverages or one of their signature shakes. You can even get a spiked shake if you'd like.
Details
Address: 433 E Durant Ave, Aspen, CO 81611
Phone: 970-925-3056
Season: Winter (Ice Skating) | Summer (Mini Golf)
Website: cpburger.com…