In addition to being a famous winter destination, Aspen and Snowmass' mountainous locations and wide range of activities make them an equally popular destination for a summer vacation. When the snow melts, the local resorts offer outdoor recreation including top-tier mountain biking, ropes courses, and even an alpine coaster.
Additionally, the town of Aspen is home to a number of summer festivals dedicated to music and arts. Its location allows visitors to easily access other fun activities like hiking, rafting and exploring. Listed in no particular order, here's a look at the top things to do in Aspen and Snowmass Village during the summer months.
Lost Forest at Aspen Snowmass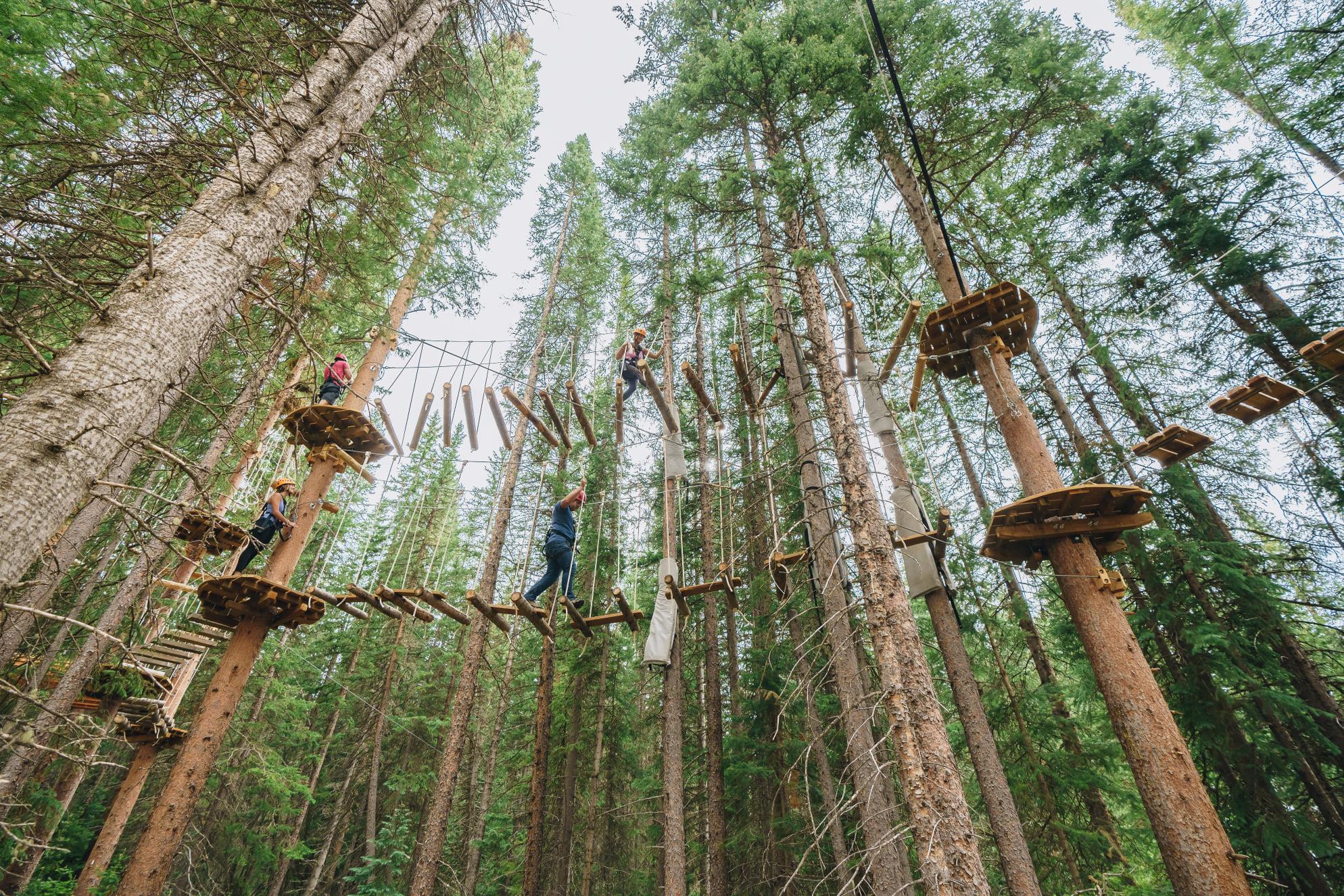 Though Aspen Snowmass is best known for its skiing and snowboarding, the resort has plenty to offer during the summer months. Many of the summer activities are located in the Lost Forest, an immersive area with a huge variety of outdoor recreation suited to visitors of all ages and preferences.
With so many options to choose from, visitors can pick from a few different packages when purchasing tickets to the Lost Forest to get the most out of their time in the park. All tickets include lift access, the Alpine Coaster, disc golf, and much more in addition to the add-on experiences you choose.
Base Ticket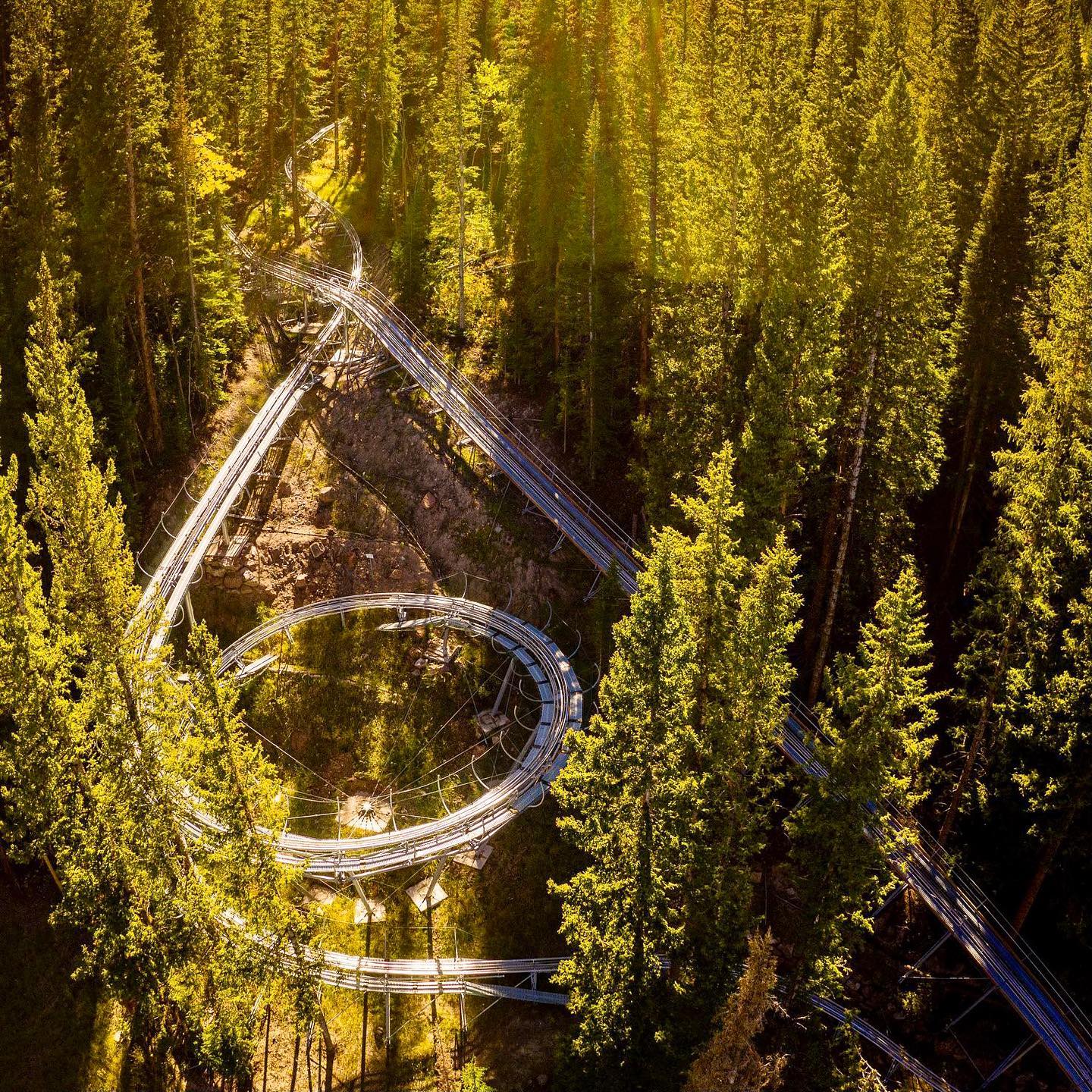 The base ticket to Lost Forest is a great option that allows visitors to explore most of the area's offerings. In addition to access to the Elk Camp Gondola, the Base Ticket also includes admission to the Breathtaker Alpine Coaster, an 8-minute thrill ride that travels over a mile through stunning forests.
Additionally, visitors can play in the Aerial Approach Disc Golf area, which is home to two 18-hole courses. The ticket also provides access to the Rugged Ascent Climbing Wall, a 14-lane climbing area equipped with auto belays and diverse routes.
Treeline Ticket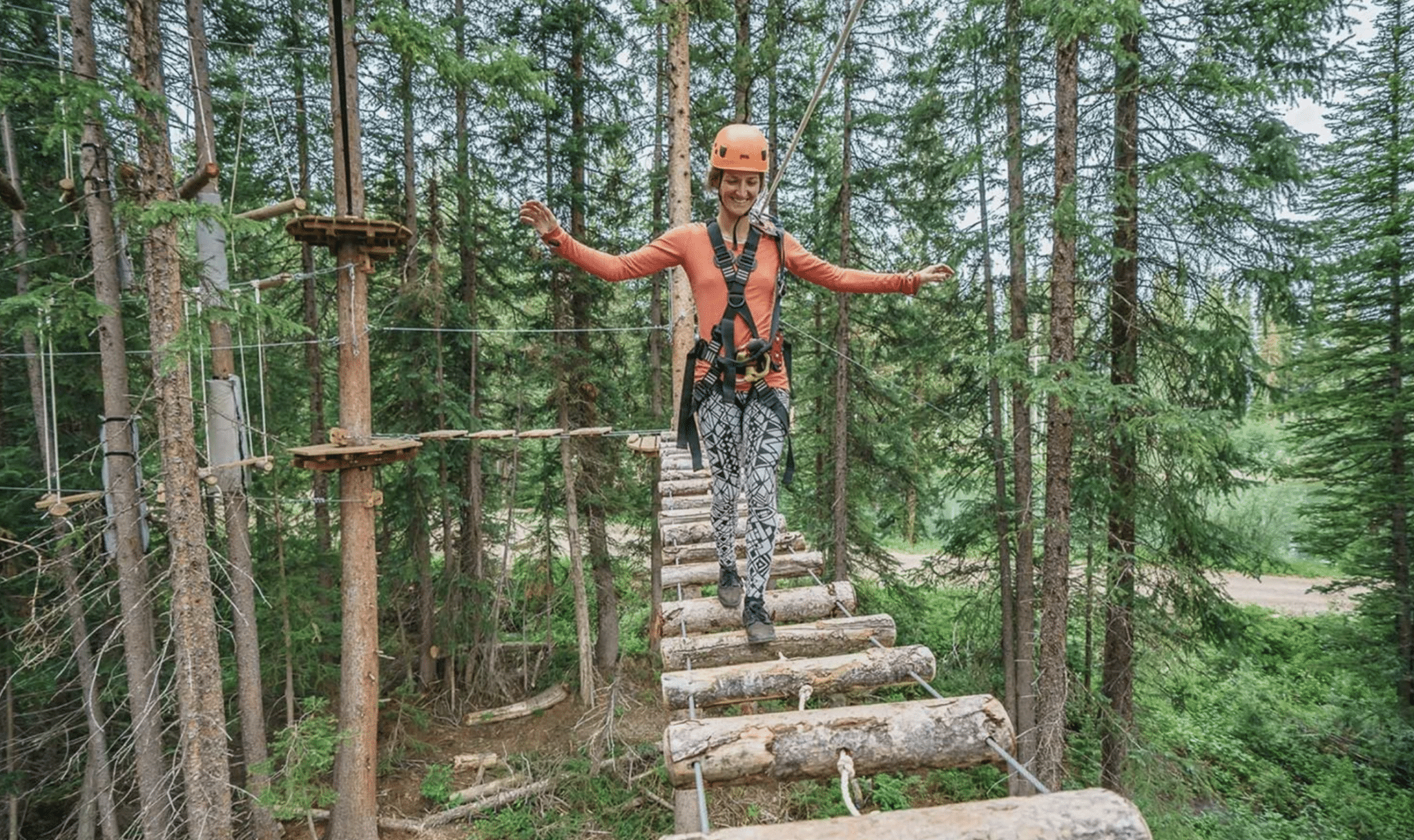 In addition to everything the Base Ticket includes, the Treeline Ticket also allows use of the Treeline Trial Challenge Course, an extensive area with five ropes courses of varying levels of difficulty. When booking Treeline Tickets, be sure to select from the available orientation times. In total, plan to spend about two hours traversing the course.
Canopy Ticket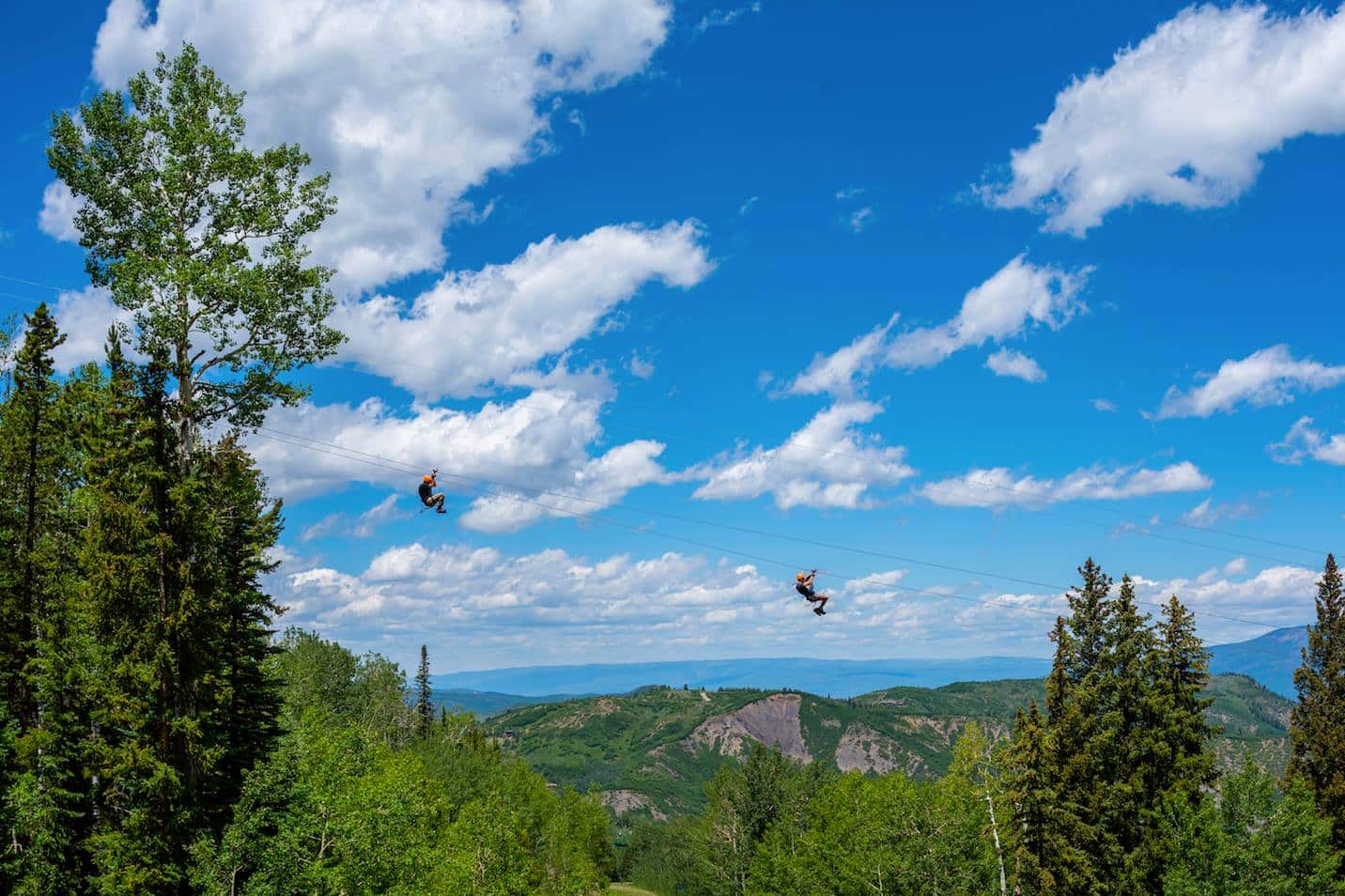 Finally, the Lost Forest Canopy Ticket includes all of the activities on the Base Ticket as well as a three-hour zipline tour. With seven ziplines of varying lengths and heights as well as rappelling, rope bridges, and panoramic views, the Canopy Run Zipline Tour is the premier offering at the Lost Forest. Visitors should plan to arrive at the ticket office about one hour ahead of their ticketed time. Though there is no minimum age for participating, visitors must be at least 48 inches tall and weigh at least 70 lbs.
Snowmass Bike Park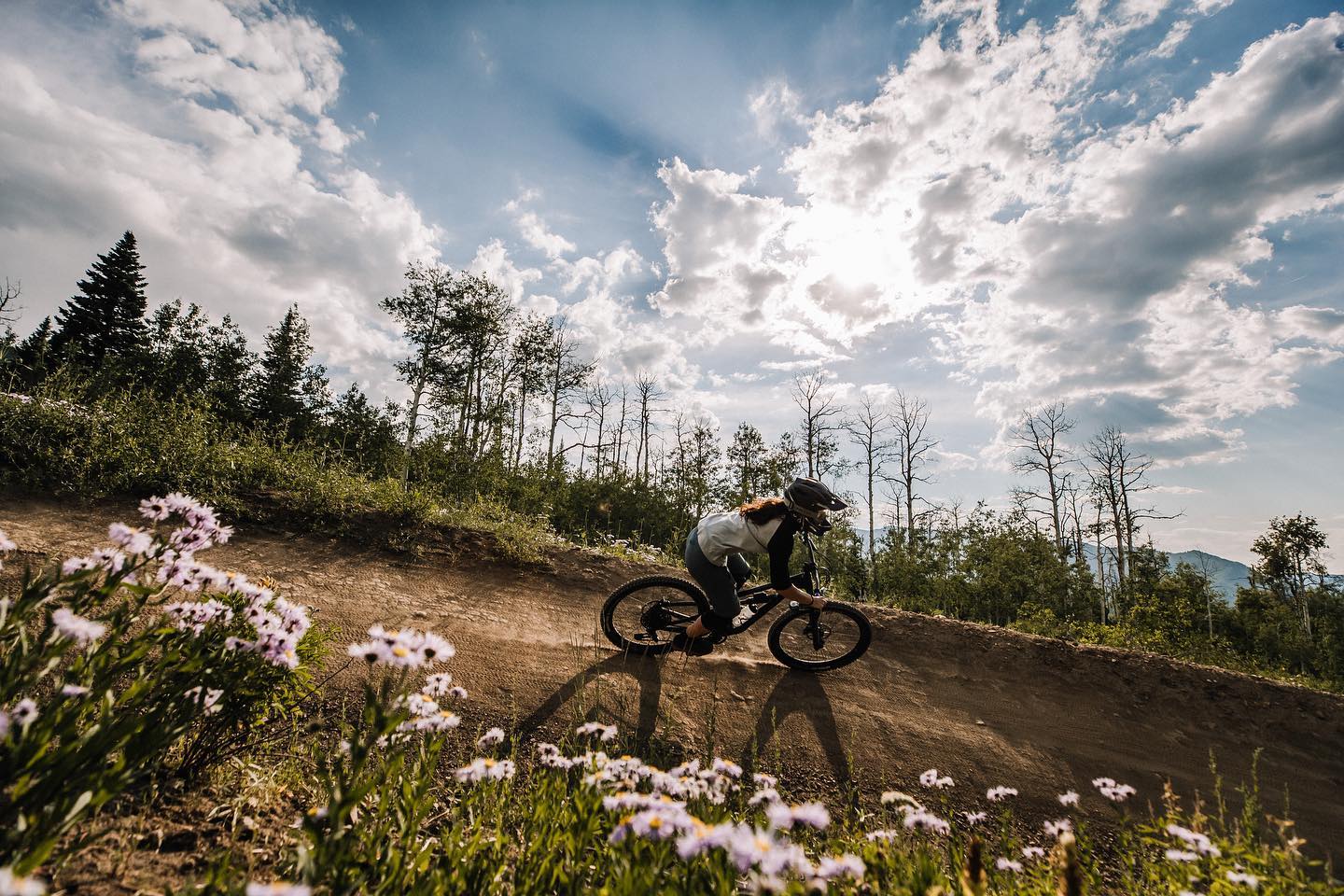 Also part of Aspen Snowmass, the Snowmass Bike Park is a top-tier destination for downhill mountain biking in the area. With 25 miles of diverse trails including singletracks and intense descents, this is a great summer activity for visitors of all skills and experiences. The downhill trails are lift-accessible, and in total, the park covers over 3,000 feet of elevation change.
Advanced riders should try out Valhalla, one of the park's most popular trails featuring 30 jumps and large berms. For a calmer downhill ride, consider the Verde trail. Bike rentals are available at Four Mountain Sports at Snowmass Base Village.
Silver Queen Gondola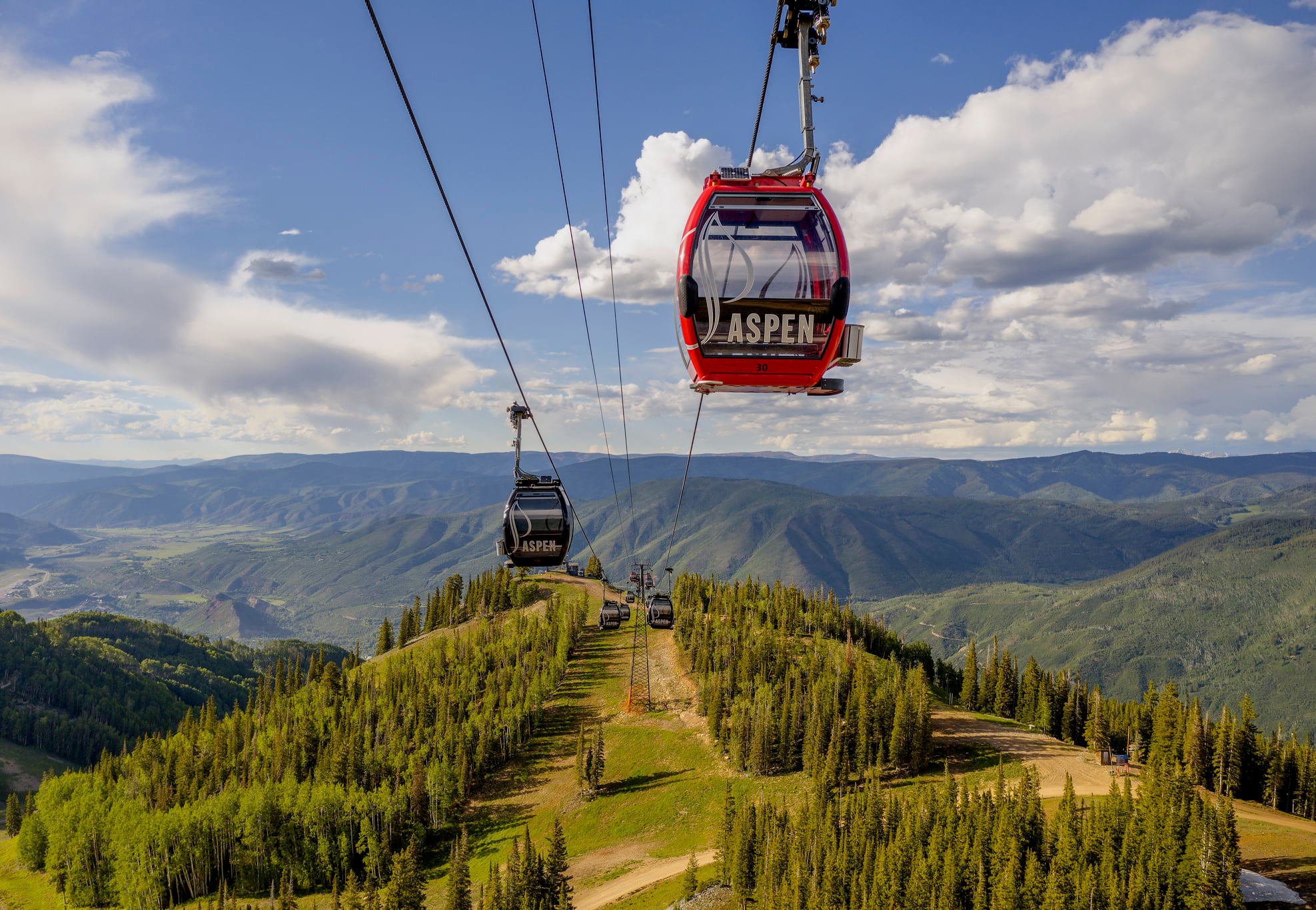 Traveling over 3,000 vertical feet to the top of Aspen Mountain, the Silver Queen Gondola is one of the must-do activities for a summer visit. The ride takes about fifteen minutes and provides fantastic views of the surrounding mountains.
At the top, stop for a bite to eat at the Sundeck restaurant, which offers patio dining and a hearty menu full of soups, pizzas, salads, and more. Lift tickets for the Silver Queen Gondola can be purchased online.
Hiking Trails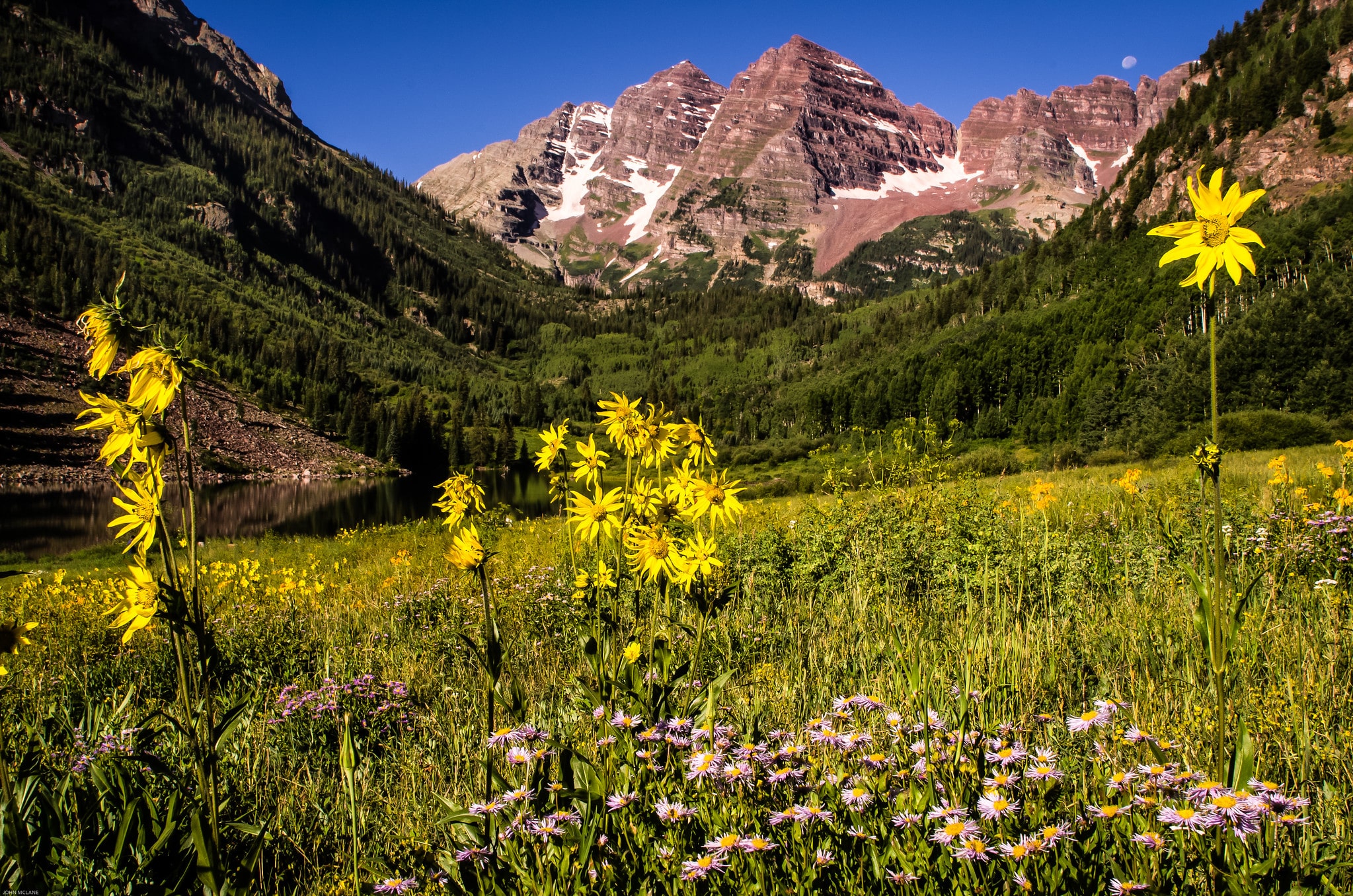 Aspen Snowmass is conveniently located near a variety of hiking trails that are among the most scenic in the country. Right in the heart of the towns, explore any number of trails on Aspen or Snowmass Mountains. For an easy hike, try walking the 1 mile Nature Trail near the top of the Silver Queen Gondola. For those looking for something more strenuous, try out the Ute Trail, which travels for three miles from the base to the summit of Aspen Mountain.
The nearby Maroon Bells-Snowmass Wilderness offers even more opportunities for hiking. Part of the White River National Forest, this beautiful section of wilderness features some of the most popular views in Colorado. Famous hikes in this area include the short but stunning Maroon Bells Scenic Loop. Experienced hikers who enjoy conquering Colorado's 14ers can try their luck at summiting the 14,163 foot Maroon Peak, totaling 12 miles round-trip with 4,800 feet of elevation gain.
Conundrum Hot Springs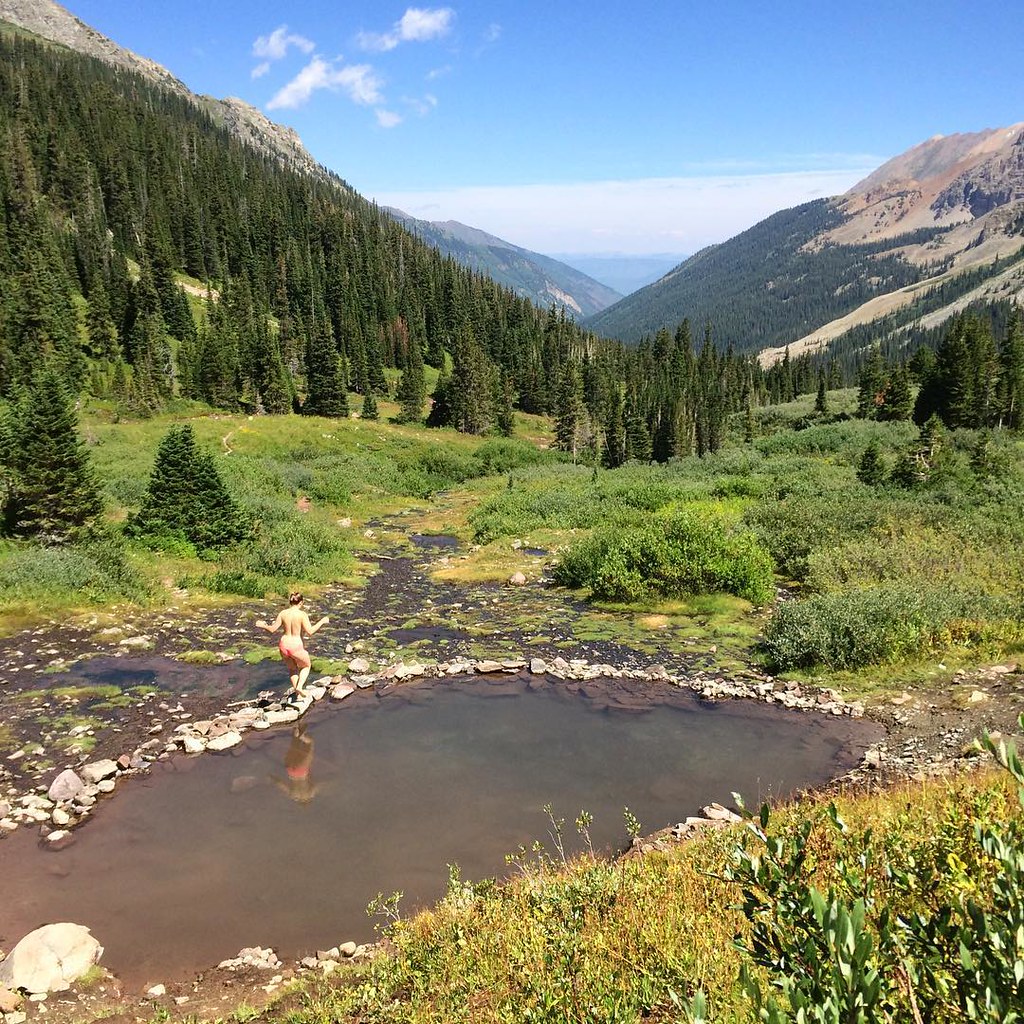 Sitting at 11,200 feet above sea level, Conundrum Hot Springs is a set of primitive hot spring pools located deep in the White River National Forest. Accessible only by a nine-mile hike, there are several pools of different sizes and temperatures. The larger pools can hold about a dozen people, and they hover around 100°F.
All overnight stays at Conundrum Hot Springs require a permit issued in advance. From the trailhead, the trail climbs 2,500 feet before reaching the springs, crossing Conundrum Creek three times. Two of the crossings have rudimentary bridges, but hikers must wade through the river at least once to reach the hot springs. Bear-resistant food canisters are required, and no campfires are permitted above 10,800 feet.
CP Burger Mini Golf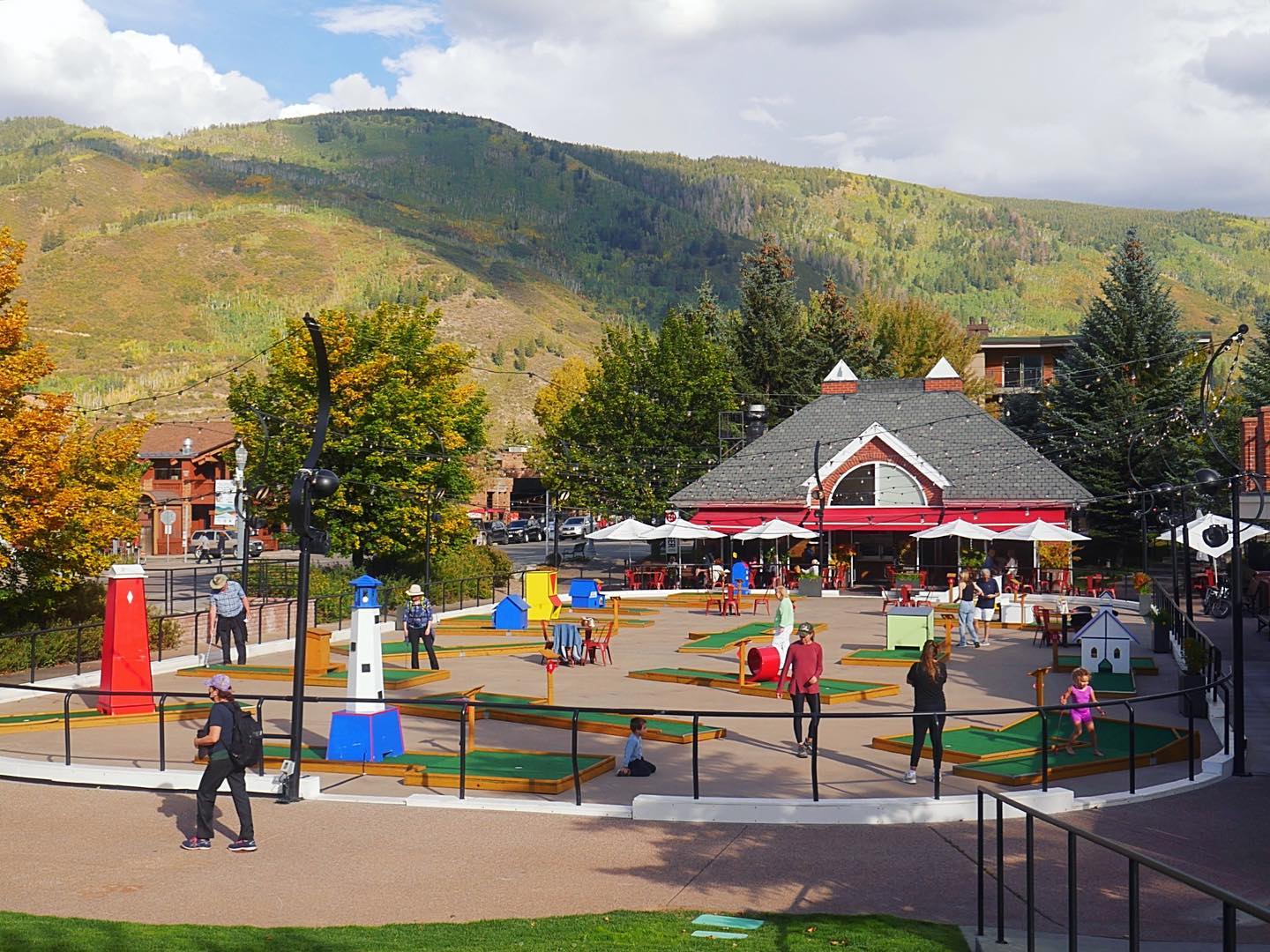 Situated in downtown Aspen, CP Burger is a restaurant that also offers the only mini golf in town. Known for its delicious menu of specialty burgers, hot dogs, and spiked shakes, the restaurant also features an outdoor ice rink that is converted into an 18-hole mini golf course during the summer months. A visit to CP Burger is a great way to spend a warm afternoon in town.
Snowmass Free Music Series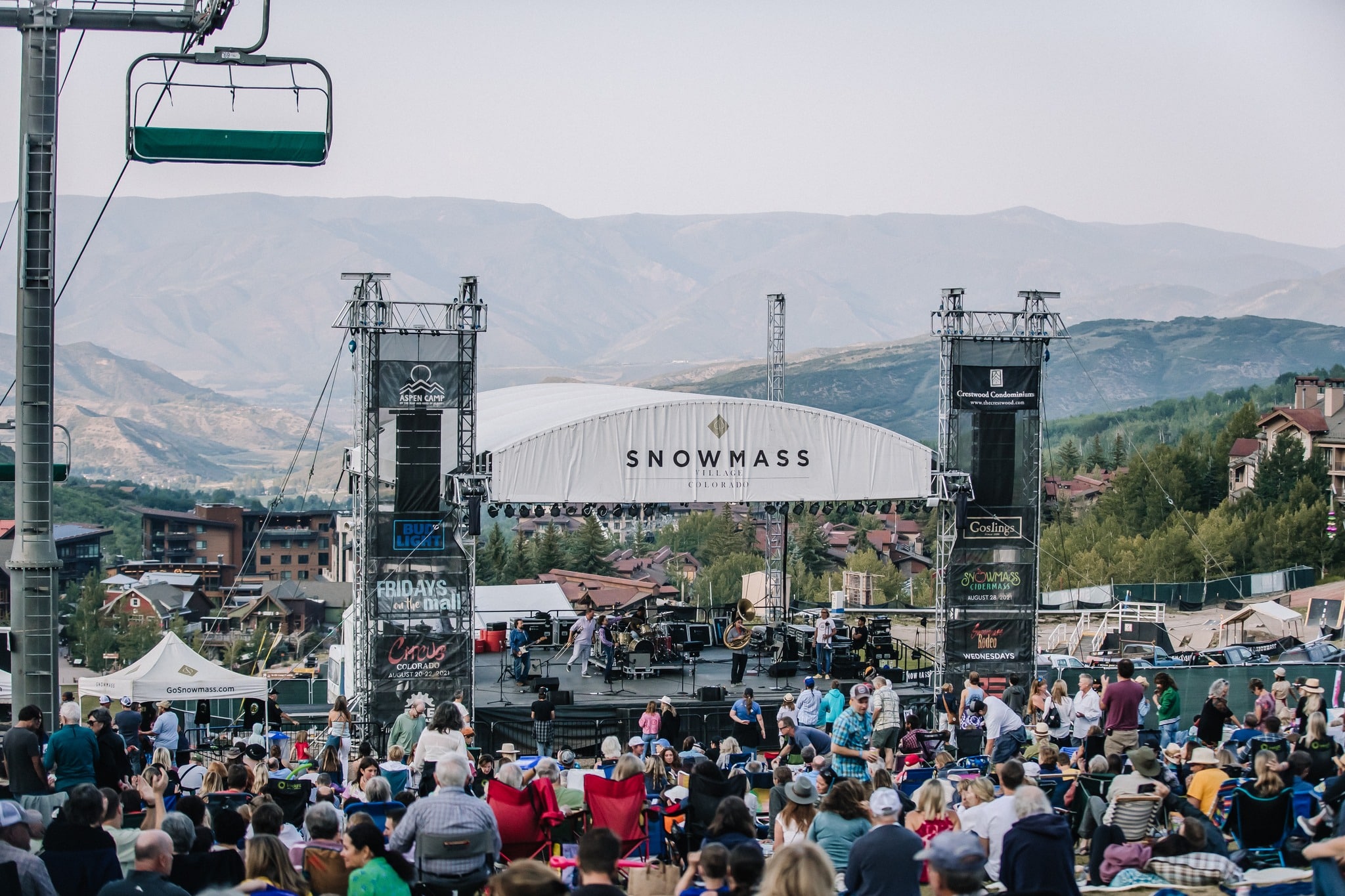 A thirty-year tradition, the Snowmass Free Concert Series takes place each Thursday during the summer months featuring concerts by a diverse set of local and regional musicians of various styles. Genres include bluegrass, rock, reggae, folk, and much more. The concerts are free and open to the public, making this one of the best ways to spend a Thursday evening in the area.
Visitors are welcome to bring food, drinks, and picnic blankets to enjoy the event, but outside alcohol is not permitted. Alcohol can be purchased on-site. The concerts take place at the Fanny Hill Concert Stage at the end of Snowmass Mall. There's limited free parking in the vicinity, so visitors should consider arriving via public transportation.
Aspen Saturday Market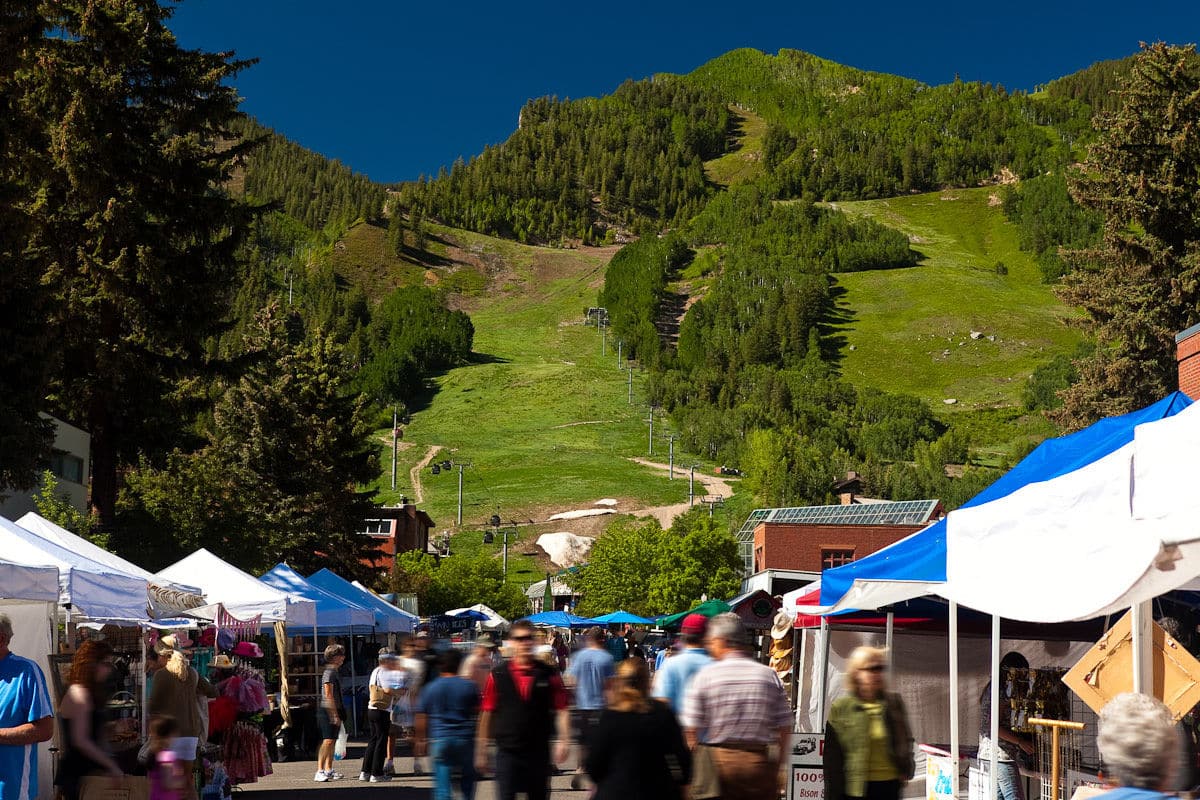 Open each Saturday during summer, the Aspen Saturday Market has been a favorite activity for locals and visitors alike since its founding in 1998. With vendors selling fruits, vegetables, bread, and many other items made by local Colorado artisans, this is a great way to shop locally and sustainably while spending a Saturday outside.
In addition to the vendors selling foods and goods, the market also has a small food court serving freshly prepared foods that make for a perfect breakfast or lunch. The market is located at the corner of East Hopkins Avenue and South Hunter Street, and it's within easy walking distance of all that downtown Aspen has to offer including museums, shops, and restaurants.
Festivals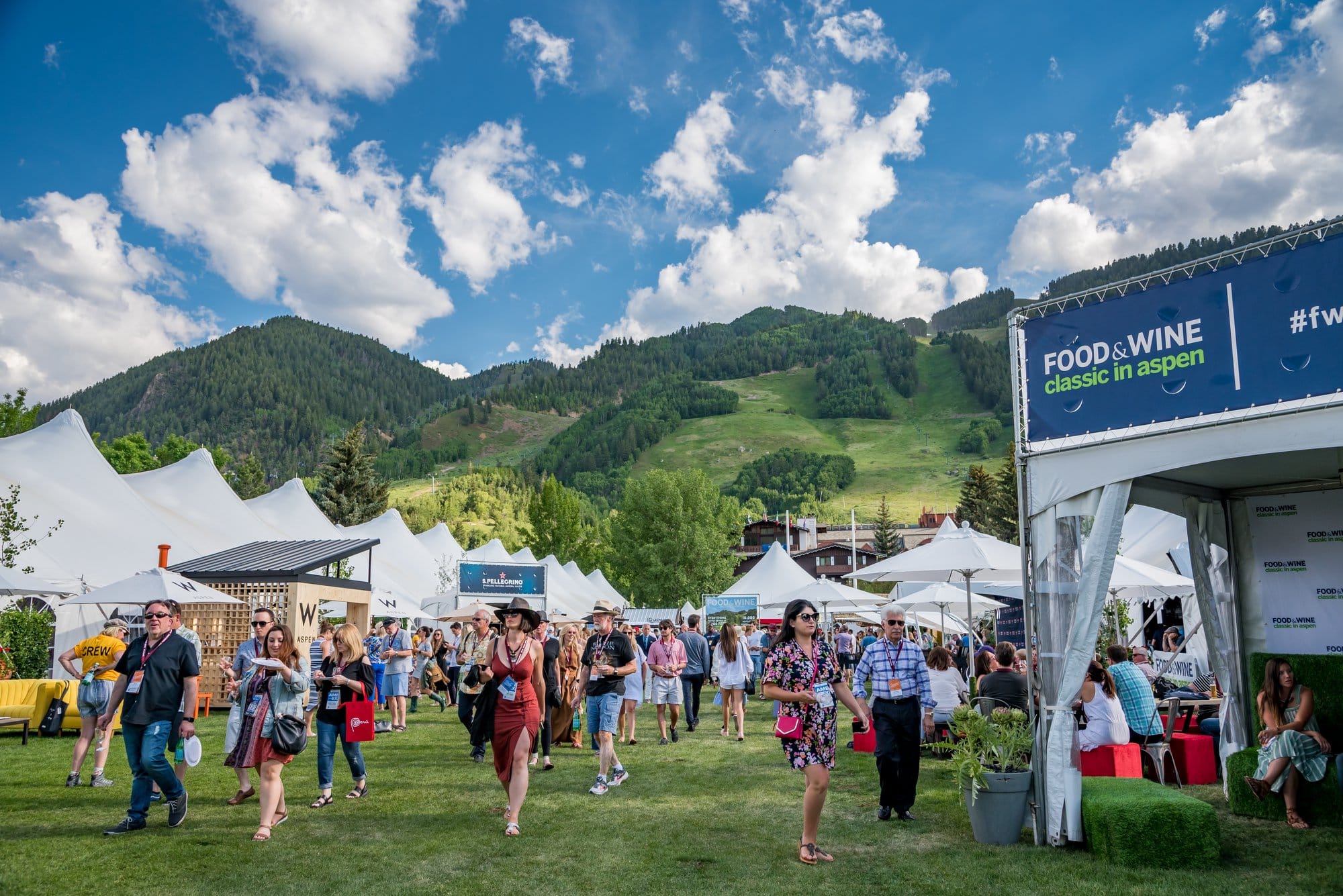 Summer is also the perfect season to experience some of the festivals that take place in Aspen each year. While winter features events dedicated to skiing, snowboarding, and other extreme sports, summer is home to relaxed festivals exploring the rich culture of the area. Whether you want to sip on local wines or rock out to your favorite musicians, Aspen has a range of events to check out.
Jazz Aspen Snowmass Labor Day Experience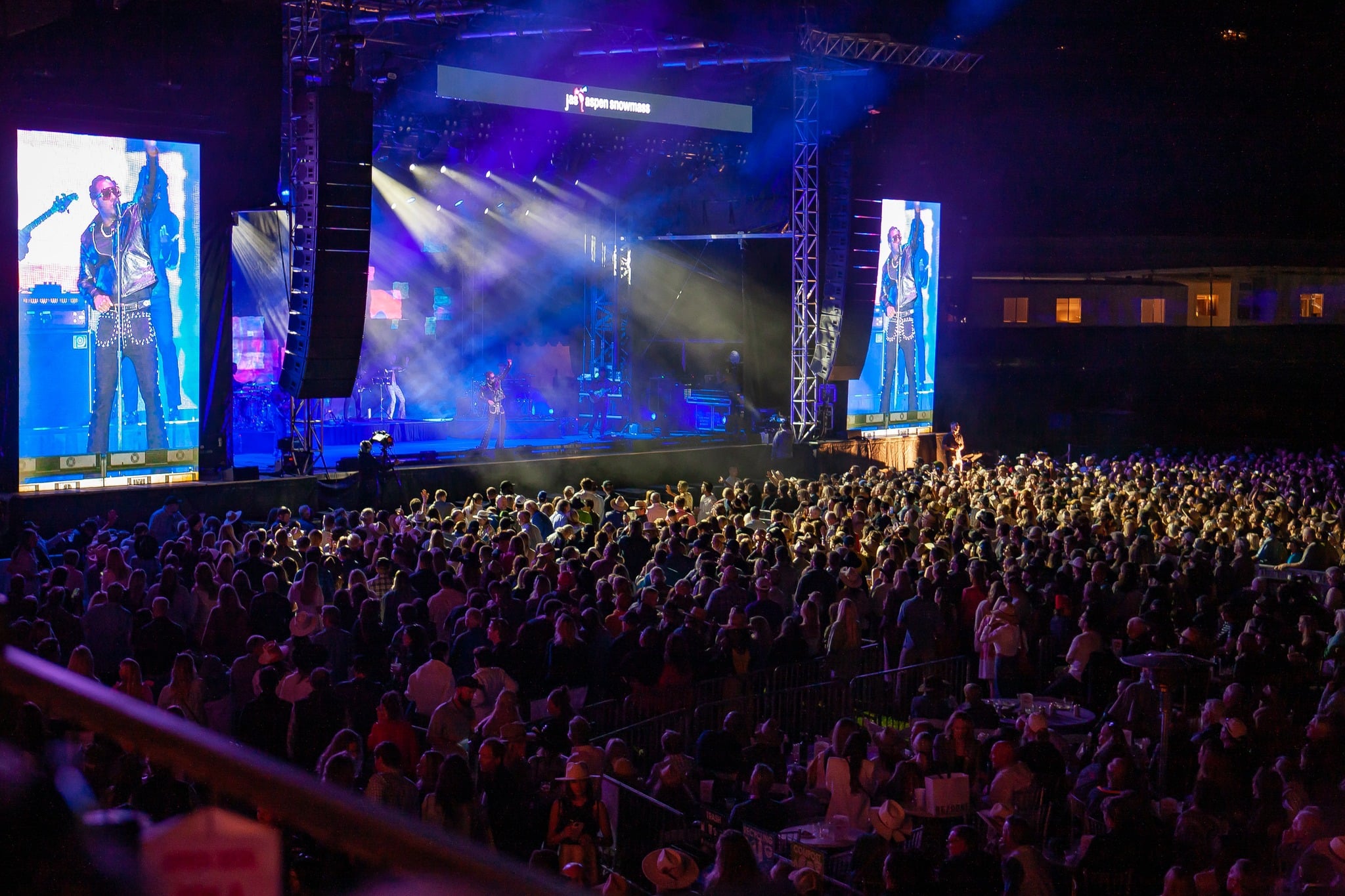 Each Labor Day the Snowmass Town Park comes alive with music during the 3-day Jazz Aspen Snowmass festival that boasts a consistently impressive lineup. The festival brings in artists from a variety of genres including rock, funk, blues, and soul music. Previous notable headliners include Stevie Nicks, Zach Bryan, Chris Stapleton, and The Lumineers.
Tickets are available in advance, and visitors can either purchase 3-day passes or tickets for individual days. Parking is limited near the vicinity, but shuttles operate from downtown Aspen as well as from Snowmass Village.
Food & Wine Classic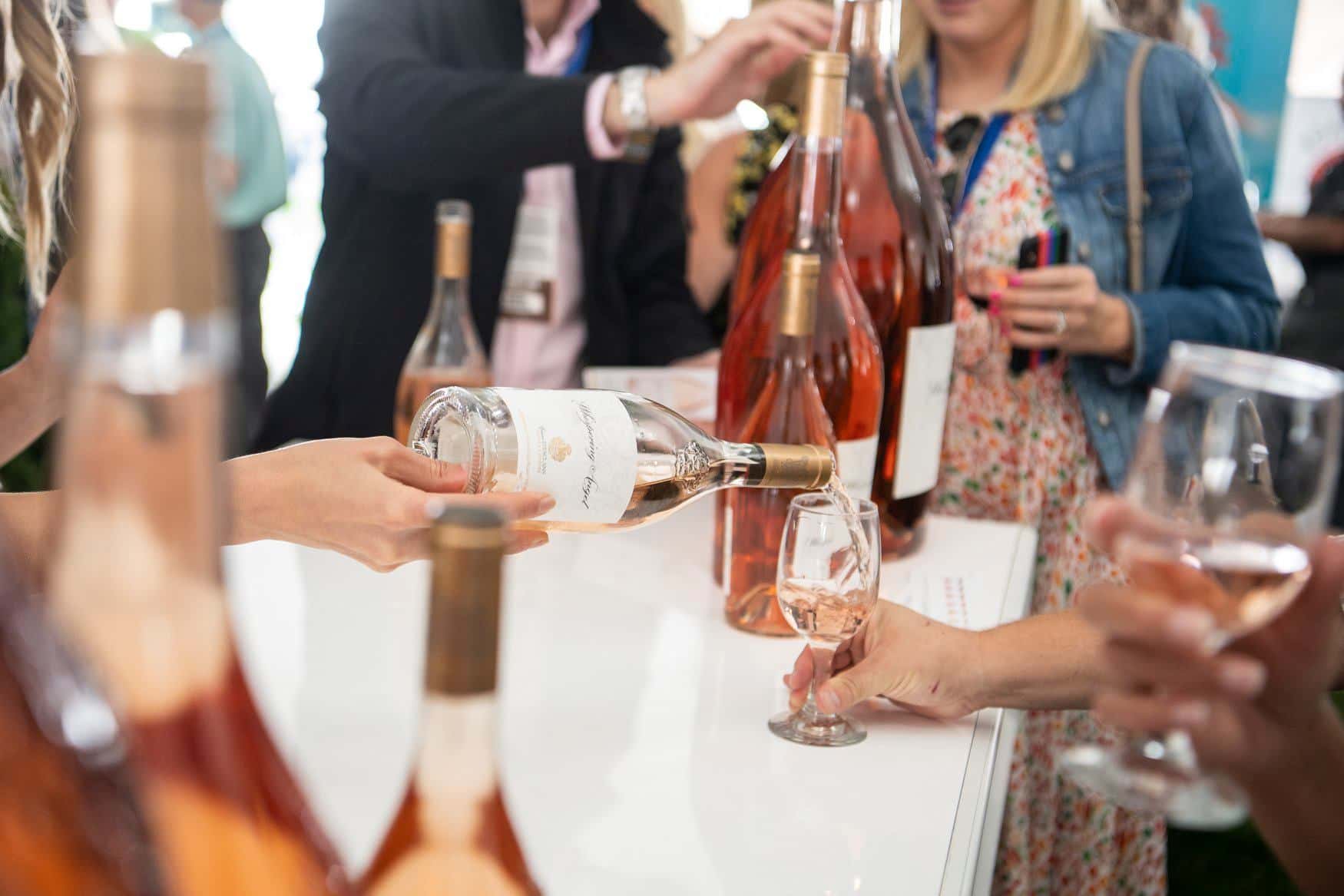 A three-day weekend filled with cooking demos, wine tastings, and panel discussions with leaders in the field, the Food & Wine Classic is another great festival for those traveling to Aspen during the summer months. The highlight of the festival is the Grand Tasting Pavilion, where visitors can taste over 150 brands of drinks and food. Additionally, ticket holders get access to a number of seminars and cooking demonstrations throughout the weekend.
Aspen Art Festival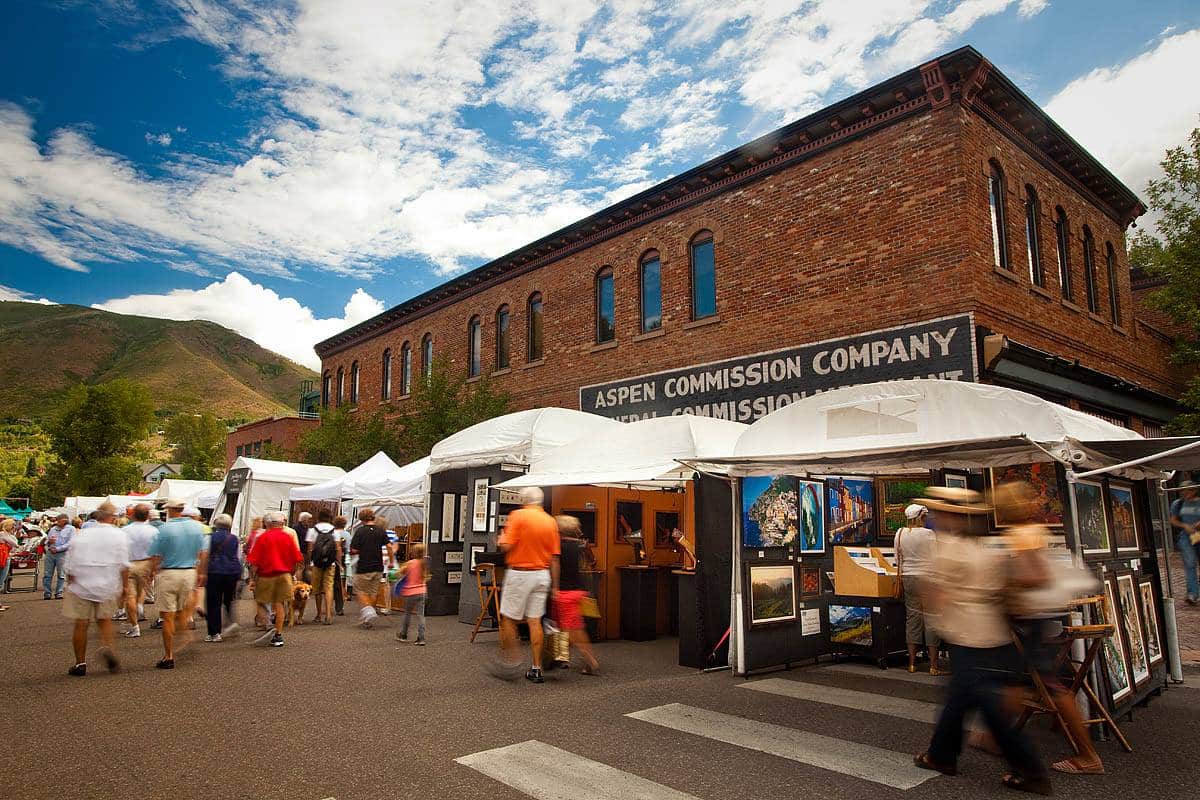 A much smaller festival that is free and open to the public, the Aspen Art Festival generally takes place one weekend in July in Paepcke Park downtown. An enjoyable way to spend a day, visitors can see and purchase some of the area's art while interacting with the artists themselves.
Whitewater Rafting on Roaring Fork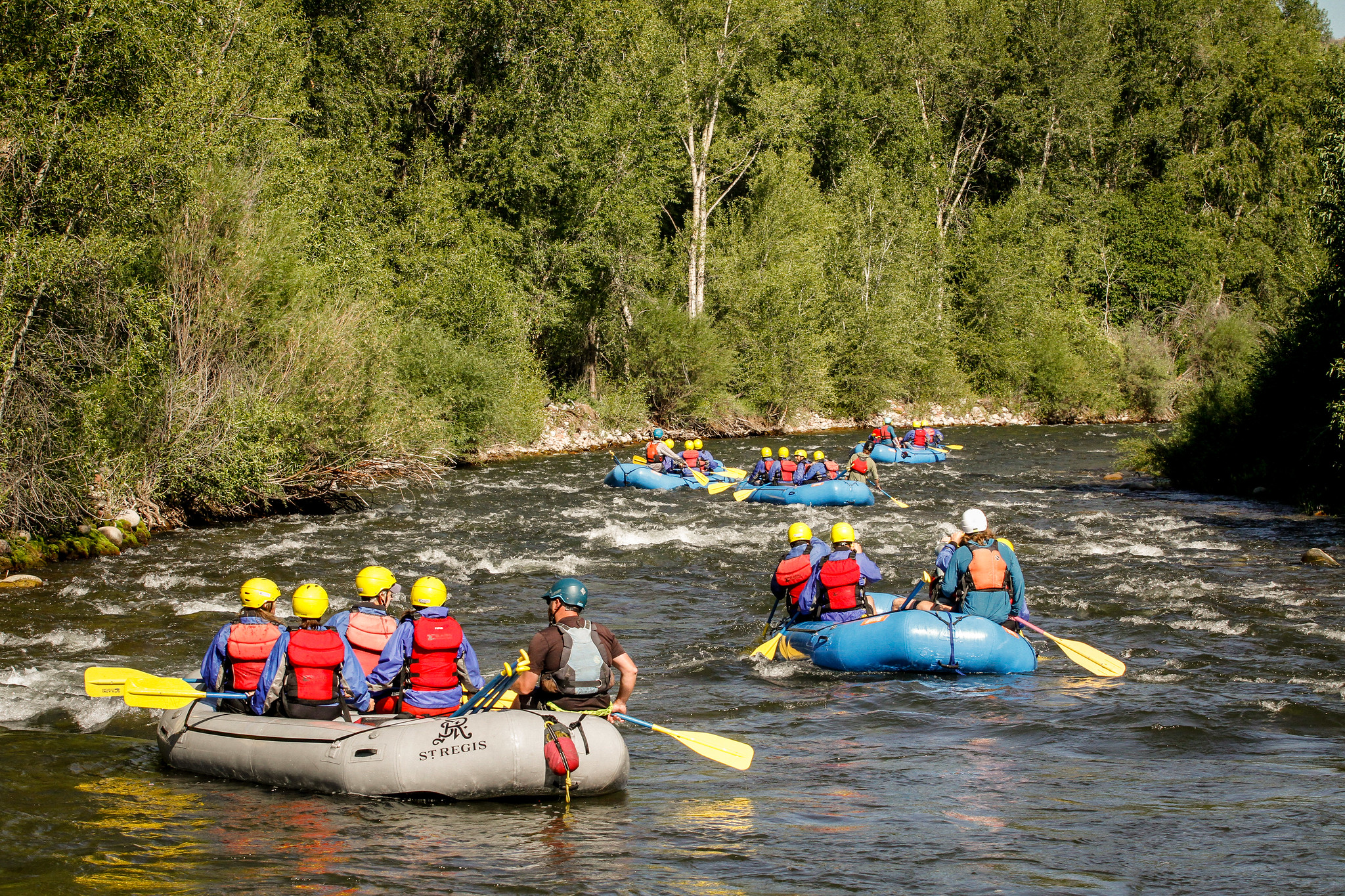 Running through Aspen and Glenwood Springs, the Roaring Fork River provides easy access to world-class whitewater rafting. Though the northern sections of the river are milder, it's possible to find rapids all the way up to Class V on the river.
The most difficult section of the river is known as the Slaughterhouse, and it's best accessed from the Slaughterhouse Bridge in Henry Stein Park. For calmer sections, consider going further downstream toward Glenwood Springs. Here, try out the Cemetery, a 6-mile section of Class II – III rapids that are perfect for beginners.
A number of guides operate rafting trips on the Roaring Fork. One option is Aspen Whitewater Rafting, which leads three separate half-day trips on the Roaring Fork River as well as trips on the nearby Arkansas River.
Ashcroft Ghost Town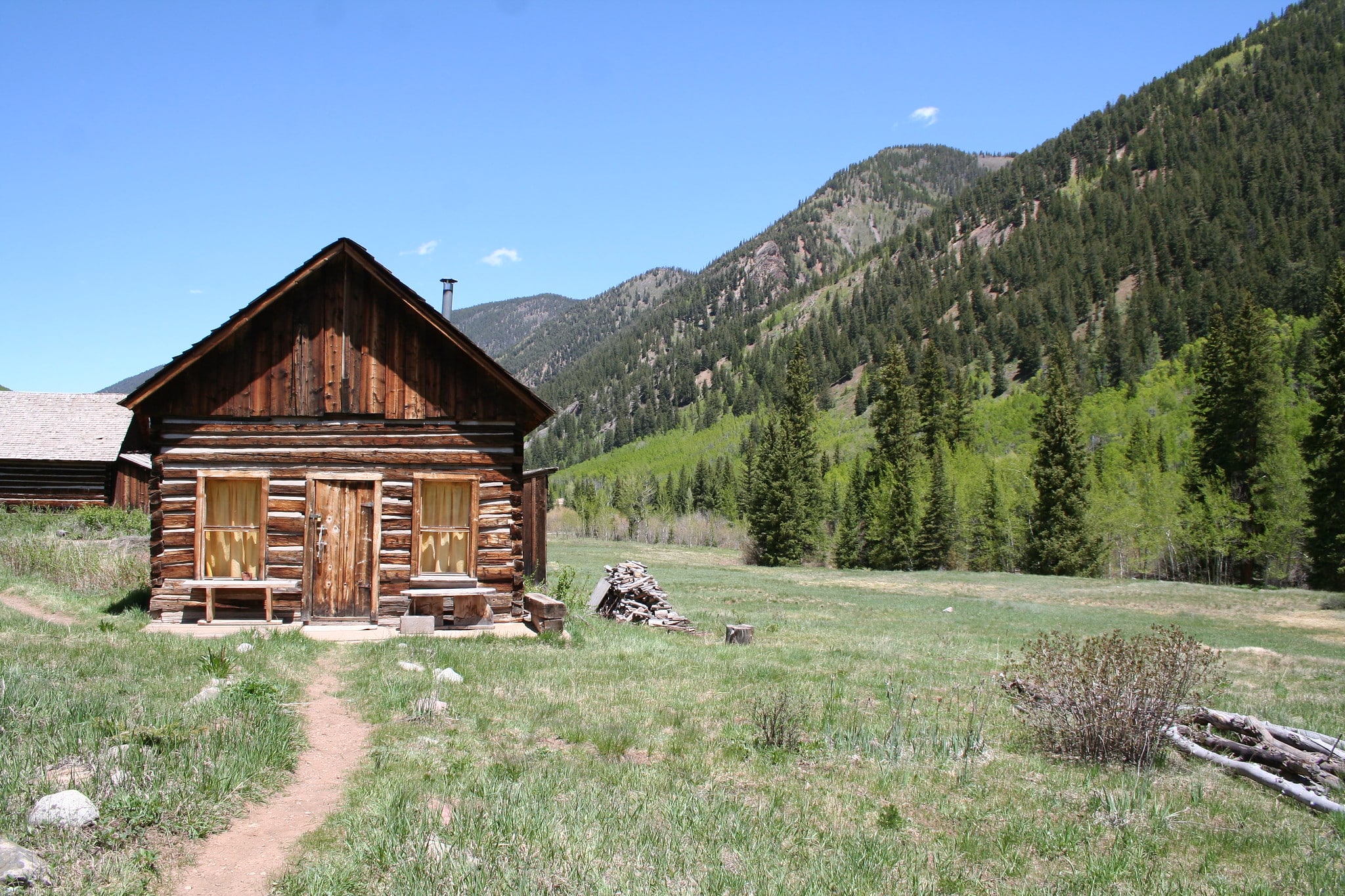 Located just 10 miles from town, Ashcroft is a ghost town with roots dating back to nineteenth-century silver mining. After silver was discovered nearby the population exploded and, at its peak, was home to 3,500 people. Today, visitors to Ashcroft can see the remains of a few historical buildings including a saloon, a post office, and a hotel.
The site is dotted with interpretive signs describing the town's history, and a caretaker is on-site during the summer months to collect payments and answer questions.
Rio Grande Trail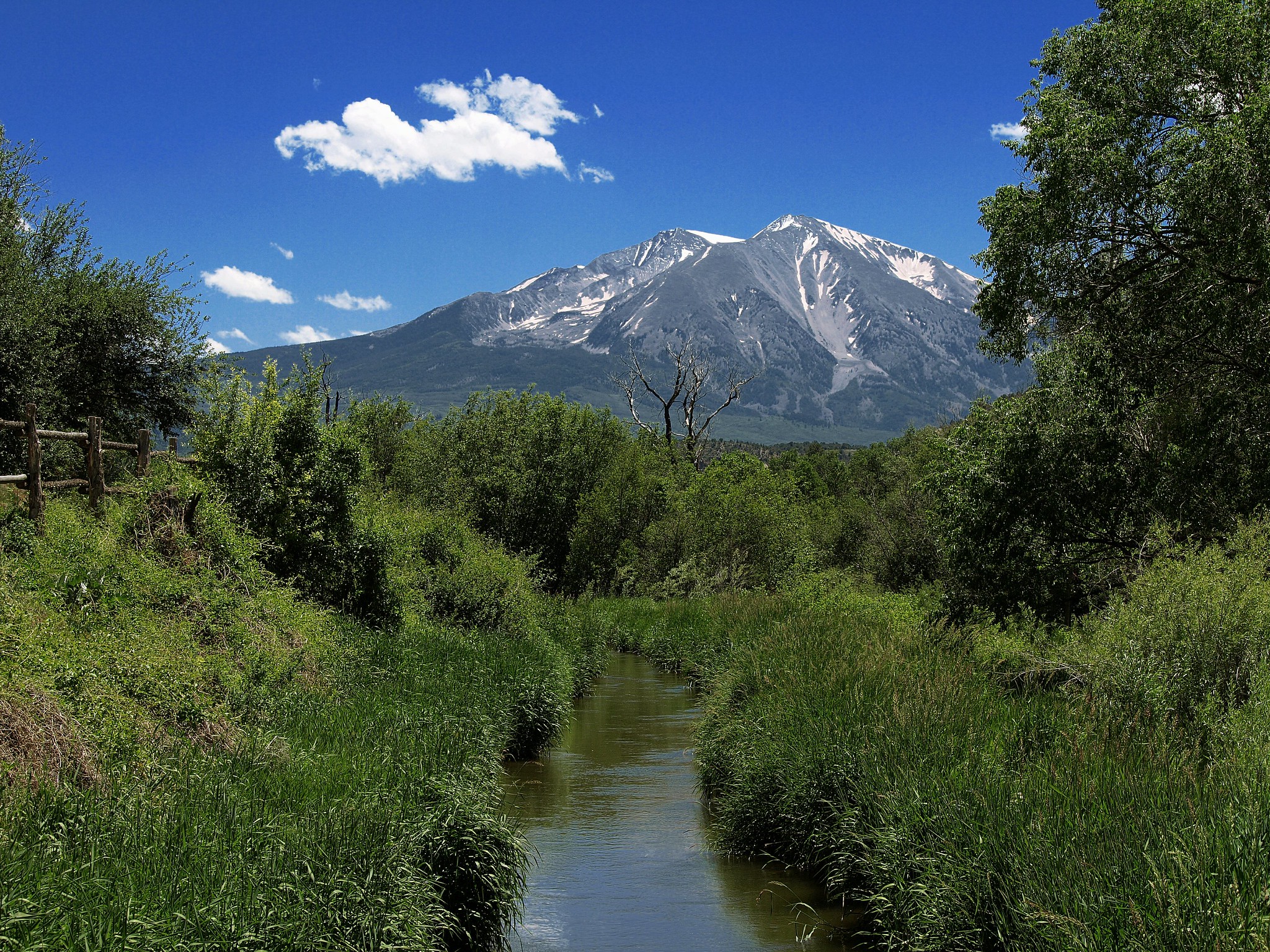 Spanning 42 miles between Aspen and Glenwood Springs, the Rio Grande Trail is a multi-use path open to bikes, walkers, and runners. Named for the railroad whose path it follows, the route is almost completely separated from vehicular traffic and mostly paved, making it the perfect place for a stroll or ride of any length.
These are some of the best ways to enjoy a summer trip to Aspen and Snowmass. If you're sticking around for the snow, put these winter activities on your itinerary too. Have a terrific time in Pitkin County!