The Roaring Fork River is 70 miles long and is located exclusively in Colorado, flowing through several canyons in the state's west-central part.
The river is known for having deep, powerful, clear water and is a famous tributary of the Colorado River. The Roaring Fork River has a varying range in elevation, with a difference of 6,200 feet between its lowest and highest points.
Roaring Fork River Route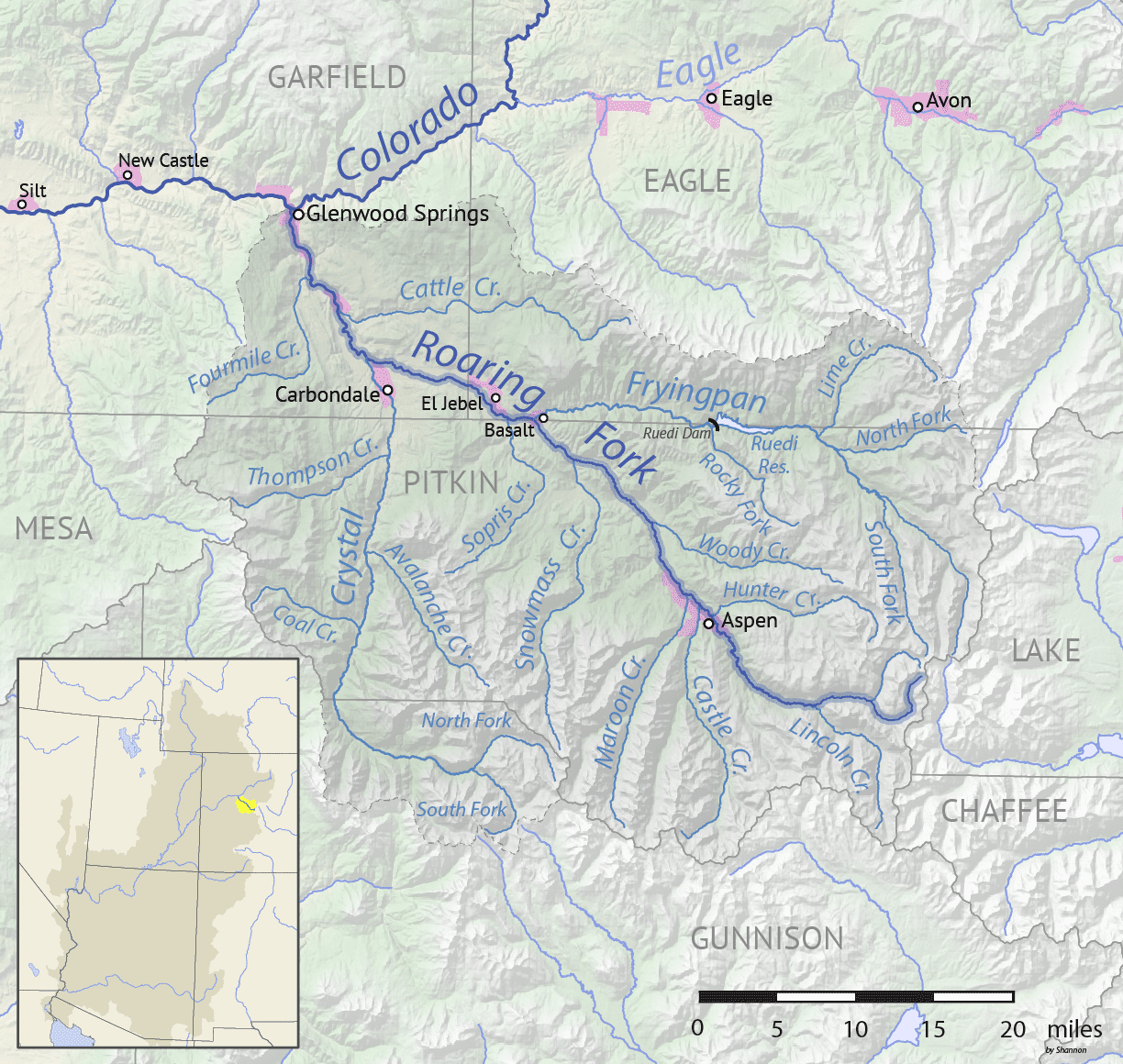 The Roaring Fork River is sourced from Independence Lake in Pitkin County and flows west through Aspen, Woody Creek, Basalt, and Carbondale. The mouth of the river is located in Glenwood Springs, where an area the size of Rhode Island collects all the drainage and is known as the Roaring Fork Watershed.
A large part of the river flows through Roaring Fork Valley, right next to the Independence Pass road. Particularly in Aspen, near the resorts, there are popular and easily accessible points to the river for those looking to participate in water activities.
Activities on the Roaring Fork River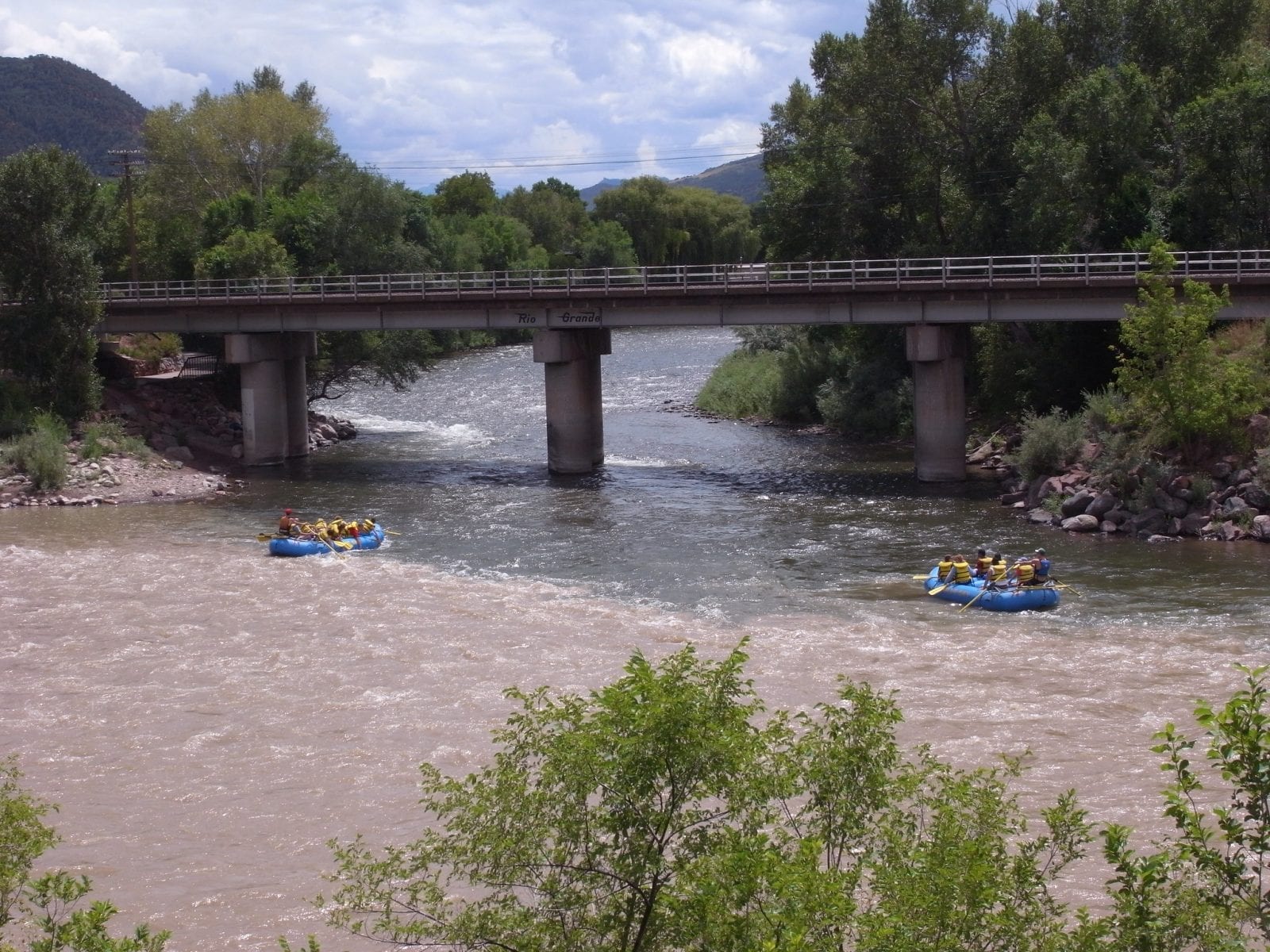 The two most popular places to engage in activities on the Roaring Fork River are in Aspen, near its source, and Glenwood Springs, near its mouth.
While both towns offer watersports like fishing and kayaking, Roaring Fork River is known for its excellent whitewater rafting. There are multiple river rafting guides that are more than willing to take you on an adventure across these roaring waters.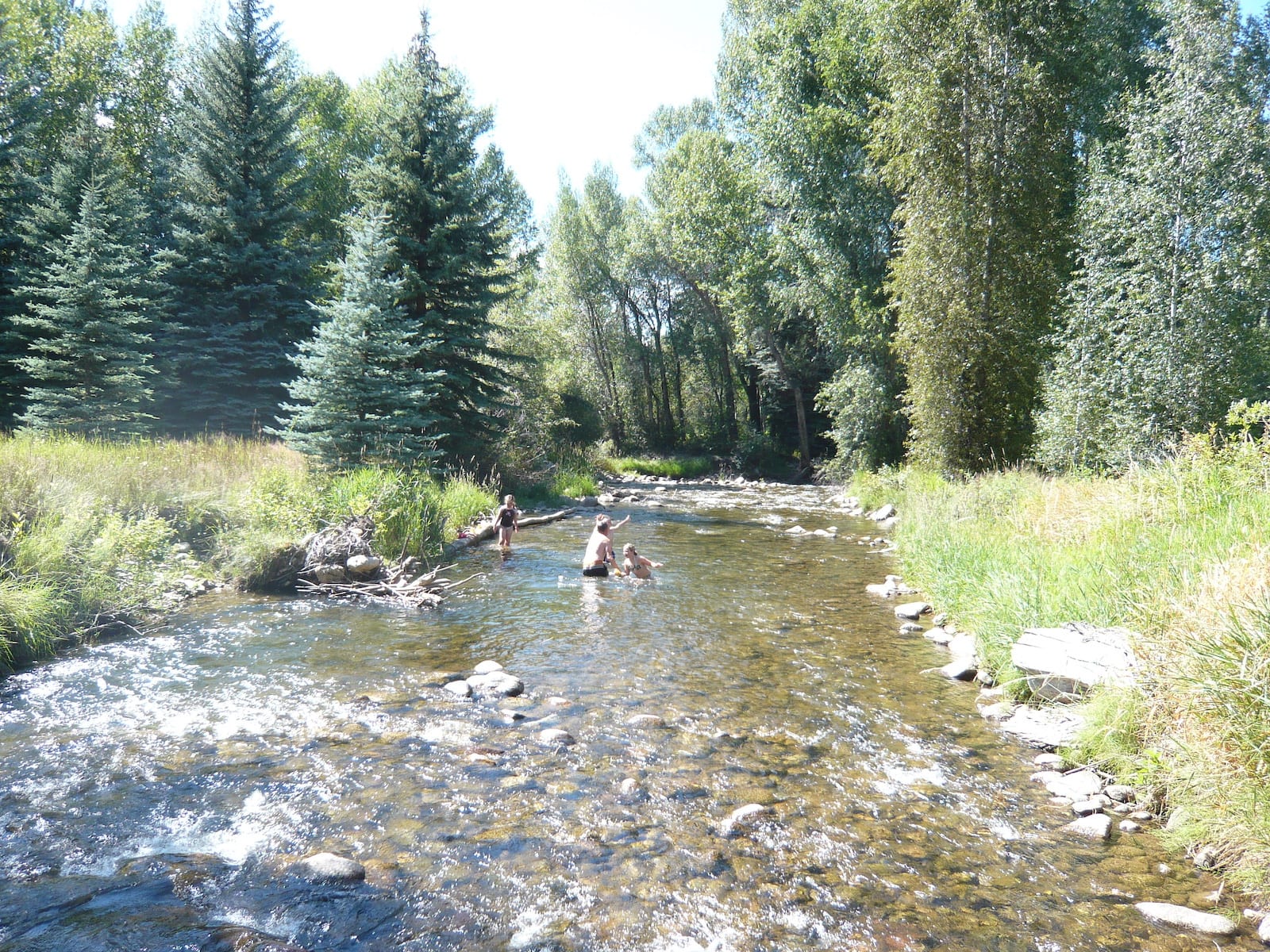 Near Aspen, there are a few natural swimming holes, such as the John Denver Sanctuary and the Independence Pass Devil's Punch Bowl.
The Northstar Nature Preserve in Aspen is another nice recreation area great for tubing, meanwhile, along the river in Basalt, there are family-friendly areas for swimming where pets are also welcome.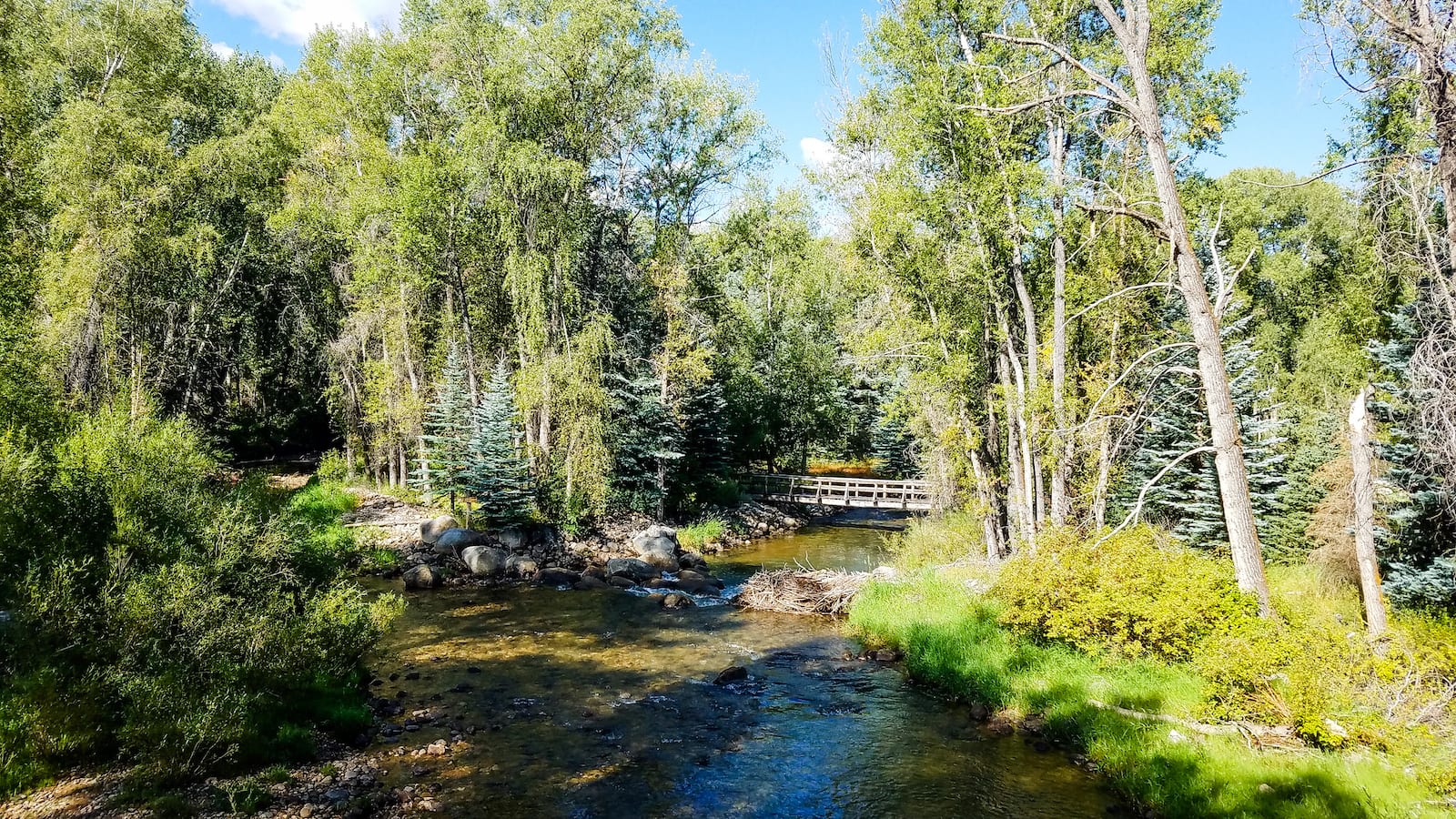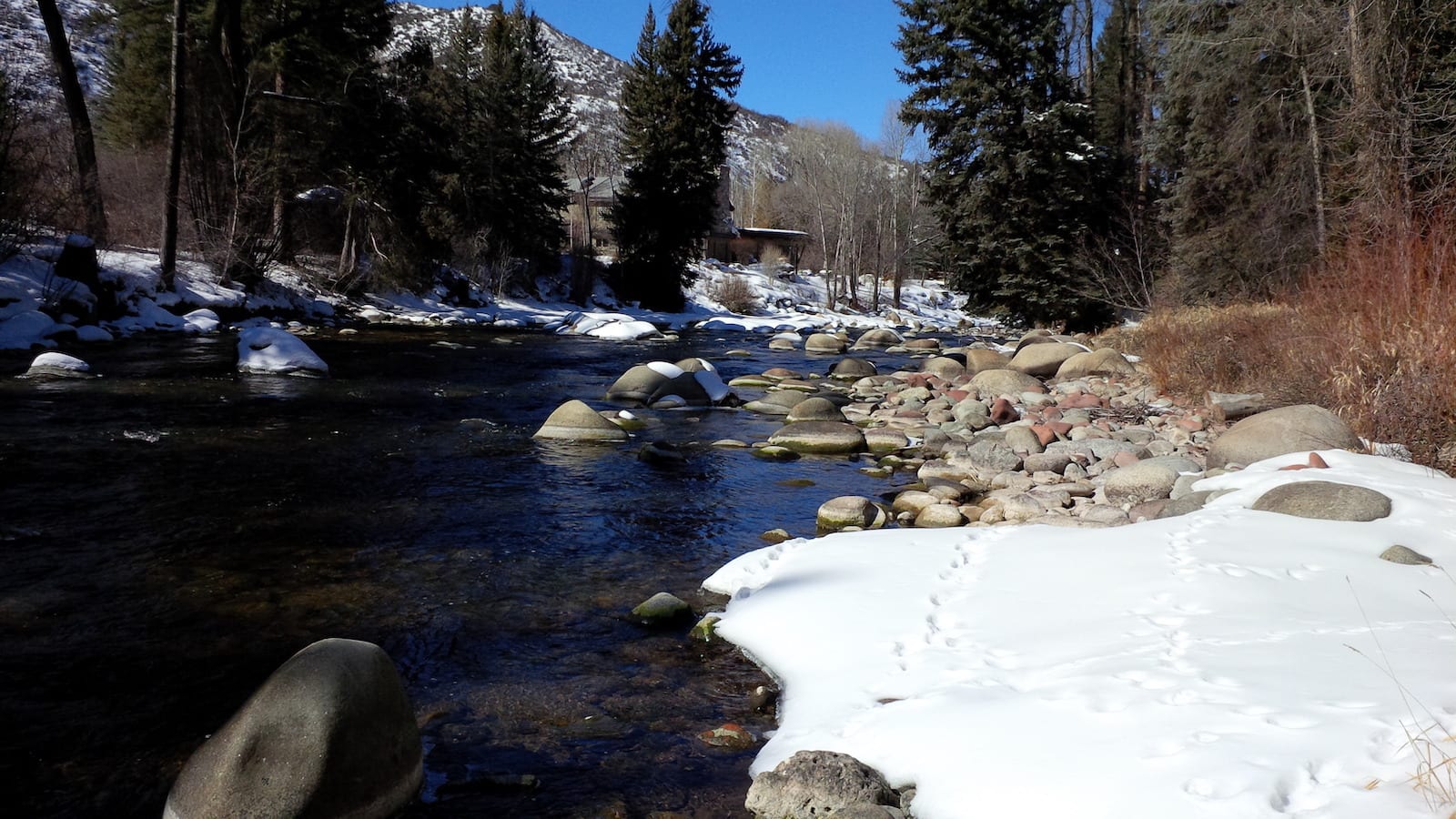 Details:
Passes through:
Length: 70 miles
Tributaries:
Tributary to: