Dunton Hot Springs is truly a one-of-a-kind resort in Colorado. It's a wonderfully restored ghost town that originally inhabited 200 people. Now you can rent out single cabins or the whole village for an unforgettable retreat.
The resort has a rich history since its 1885 founding, hosting Butch Cassidy and the Sundance Kid after they robbed the bank in Telluride! Everything is all-inclusive at the resort, including food, drinks, and alcohol, with the exception of a reserve list. There are thirteen cabins for rent all with unique names and layouts.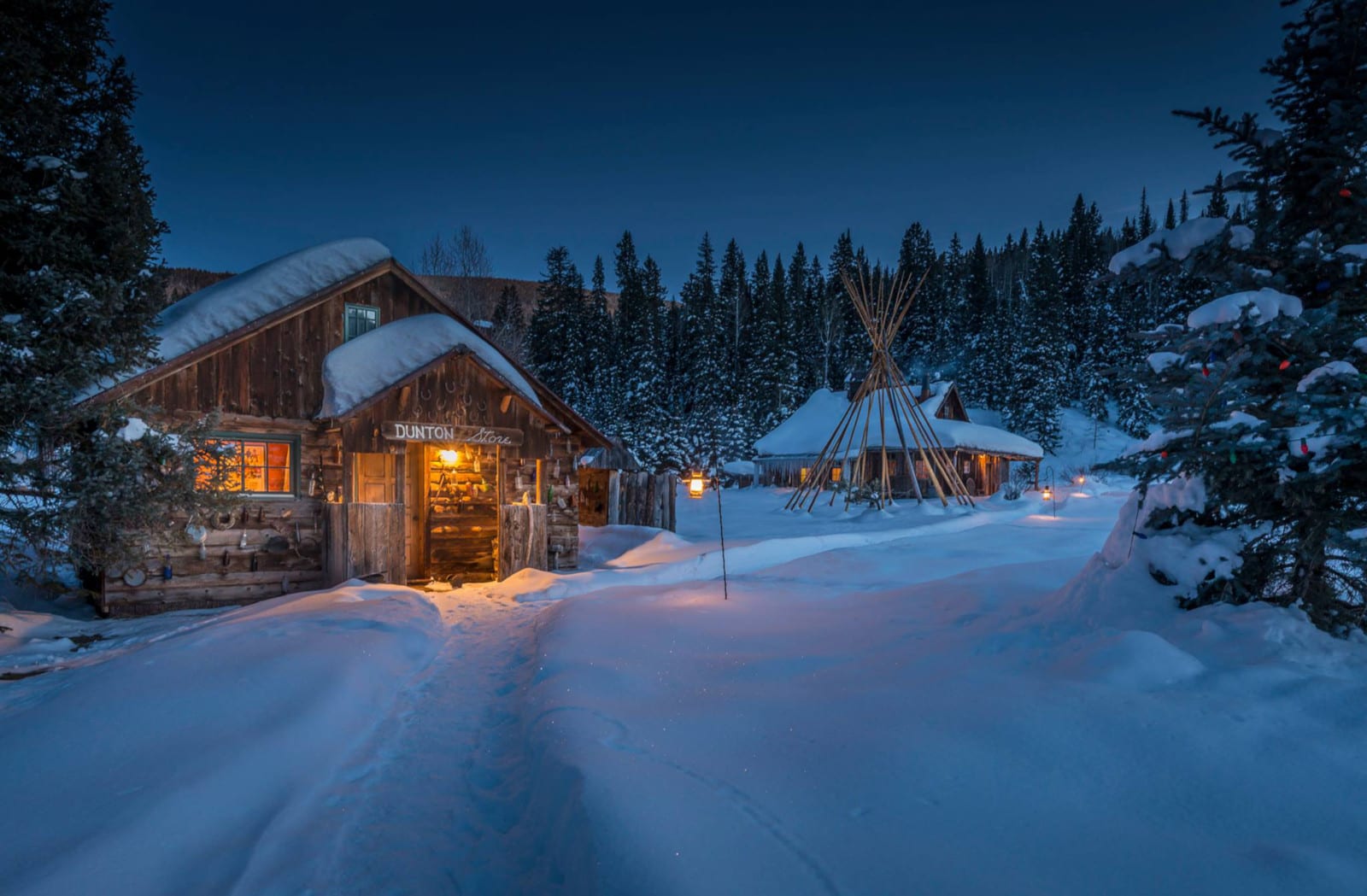 There are numerous natural hot springs pools for only Dunton's guests to share, with the exception of the Wellness Cabin, which has its own private hot springs bath. We featured Dunton in our article on private overnight hot springs.
Room Types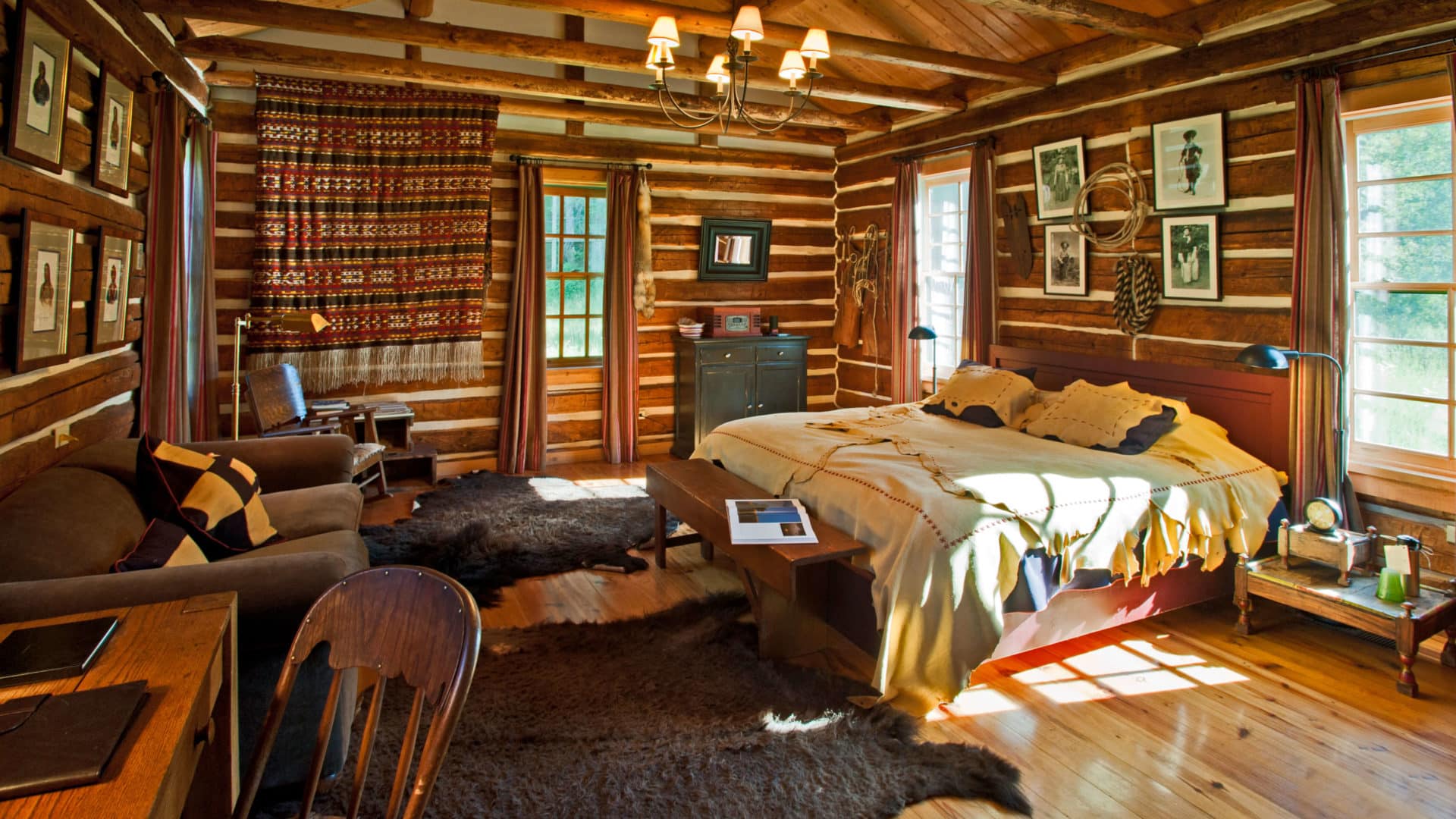 Each of the 13 cabins at Dunton has been elegantly restored from a historic building to create a luxurious guest experience. They are arranged in a circle around the saloon and dance hall, providing easy access to the resort's amenities no matter where you stay. While each cabin is uniquely furnished and designed, they more or less have the same features. However, there are 3 unique options that stray from the other 10 rooms:
Well House – This beautifully renovated cabin is the only option that includes its own hot spring pool and cold plunge bath. There is a king-sized bed, a wood-burning stove, and a full bathroom within the house. It sleeps 2 guests and is pet-friendly.
Christy's Tent – Dunton's version of glamping, this 550-square-foot structured canvas tent is tastefully designed for comfort. There is a large shower with views of the surrounding forest, a wood-burning stove to stay warm, and a patio to enjoy some fresh air.
New House – The largest option with a king bedroom and a sleeping loft, this two-story cabin is great for families. Cozy up in front of the fireplace while you watch a movie on the flatscreen TV.
Check prices, availability or book Dunton Hot Springs
Dining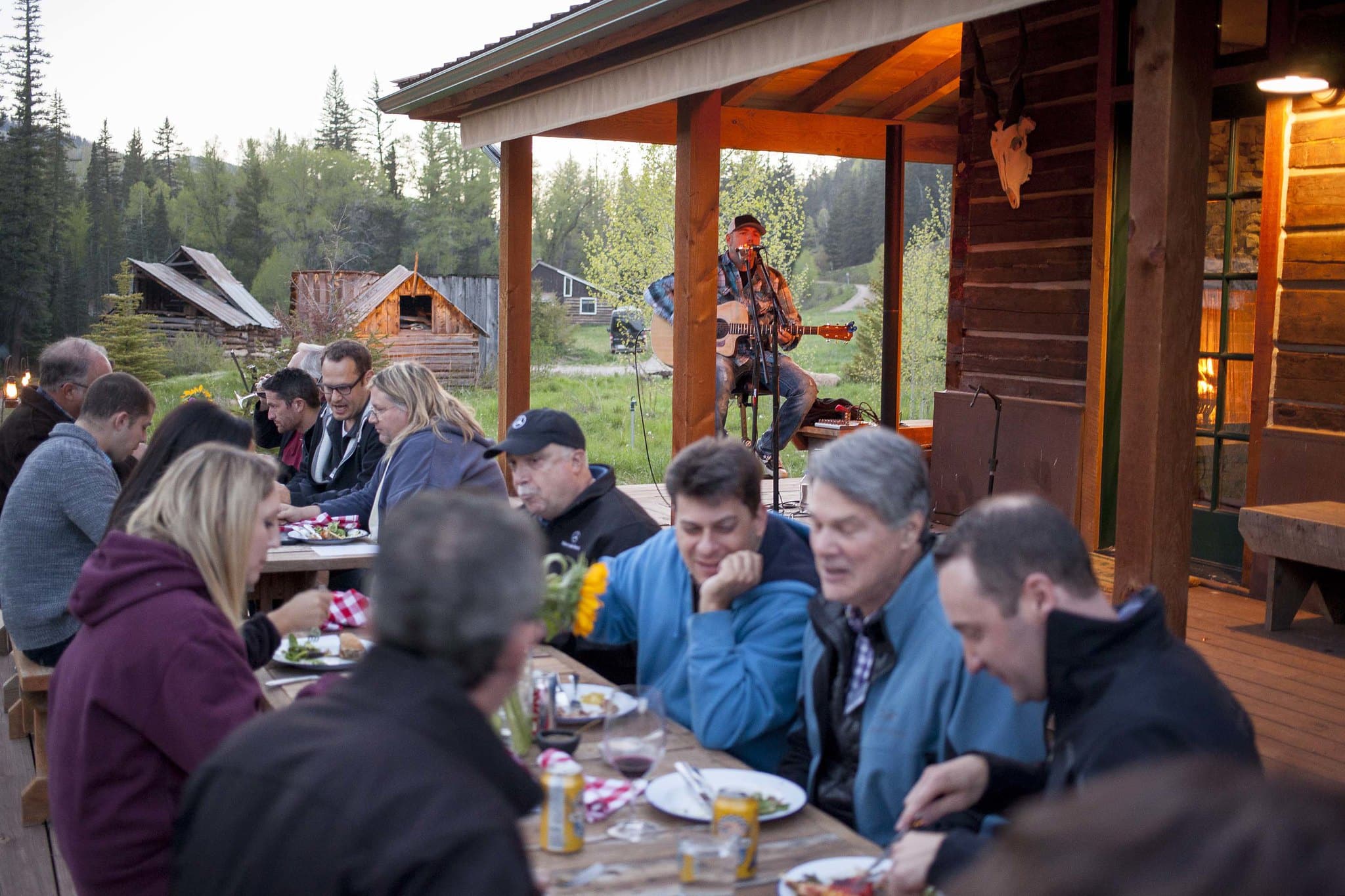 You'll find a team of classically trained chefs preparing each meal in a large kitchen in the heart of the saloon building. Ingredients are sourced locally and sometimes from the property's garden. Guests are encouraged to watch as the meals are made, and can even lend a hand if they feel so inclined.
All meals are served family-style at a long antique dining table in the same building, giving guests a sense of community. This meal service also plays into the old-time cowboy tradition of group meals. Of course, if a group would rather dine separately they are welcome to do so.
Natural Hot Springs Pools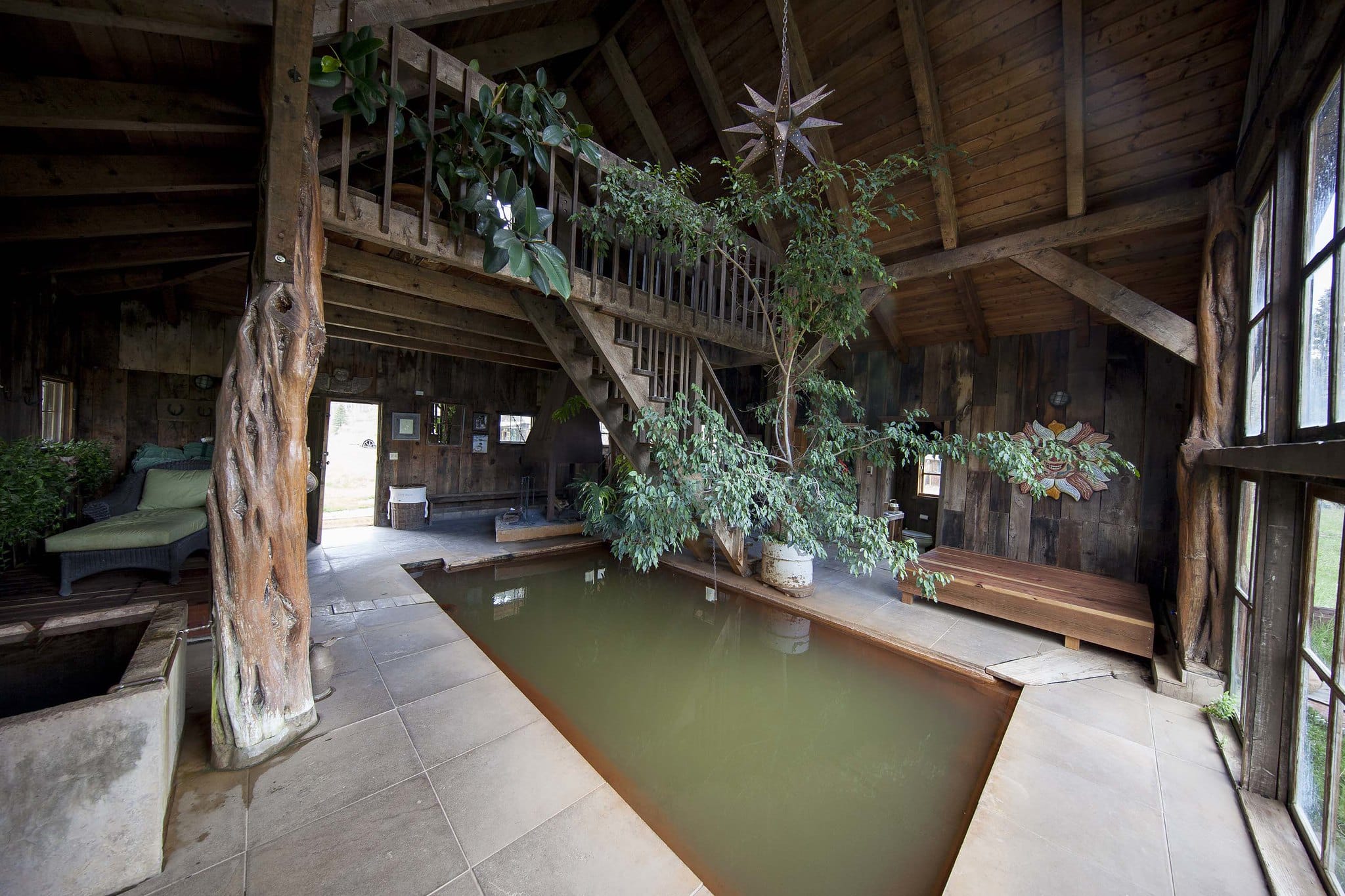 The property has 5 different pools for guests to utilize, with one being only available to guests of the Well House. Choose to take a dip in the large Bathhouse pool or soak while you stargaze in a more primitive outdoor tub. Water temperatures range from 85-106°F.
The pools are rich in minerals such as iron, magnesium, and lithium in calcium bicarbonate water which is known to promote circulation and energy within the body. Native people and miners have historically sought out the waters for their soothing physical and mental effects, and now you can experience them firsthand.
Activities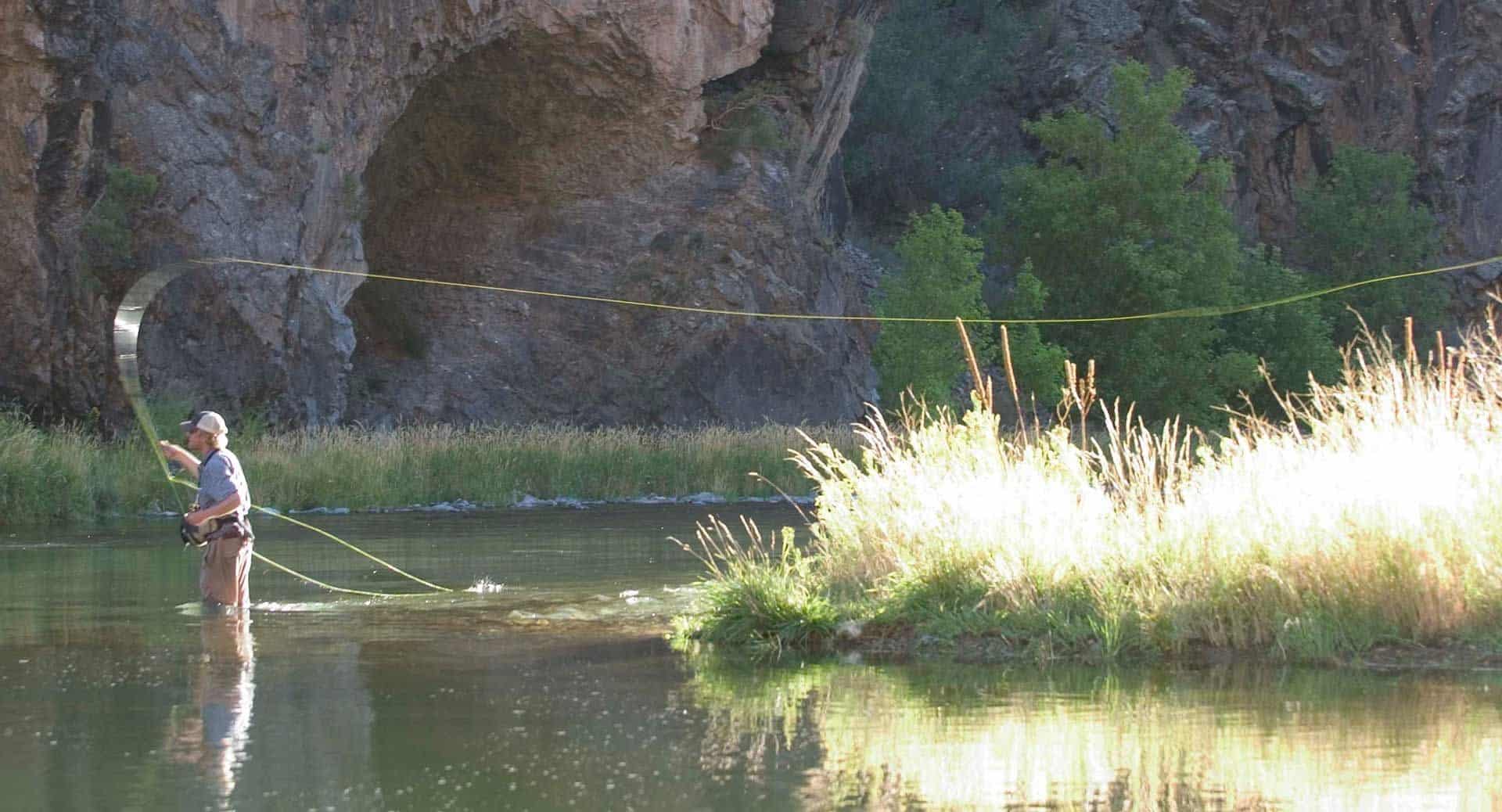 Situated near the Dolores River and among the San Juan mountains, outdoor recreation opportunities are endless at Dunton. The resort offers many complimentary activities to guests in addition to an array of guided daily excursions to privately book. Offerings rotate depending on the season, split into summer and winter activities.
4WD Touring: Choose between a half-day trip to Imogene Pass, Ophir Pass, or Black Bear Pass, all offering unique adventures to ghost towns and beautiful views. The trips include lunch and beverages and are dependent on the weather.
Dog Sledding: Enjoy a 7-mile sled ride through the alpine forest as you're pulled along by a team of dogs. This is definitely a bucket-list experience and there's no better place to do it than in the San Juans after a fresh coating of Colorado snow.
Fishing: What better way to spend a relaxing vacation than fishing? Dunton offers guided fly fishing on the West Fork of the Dolores River. Cast a line in the peaceful valley for a variety of trout throughout the warmer months.
Hiking: Explore the hidden natural wonders of the San Juan backcountry on a full or half-day guided hike. If you're feeling more daring, Dunton also offers guided mountaineering and technical peak ascents.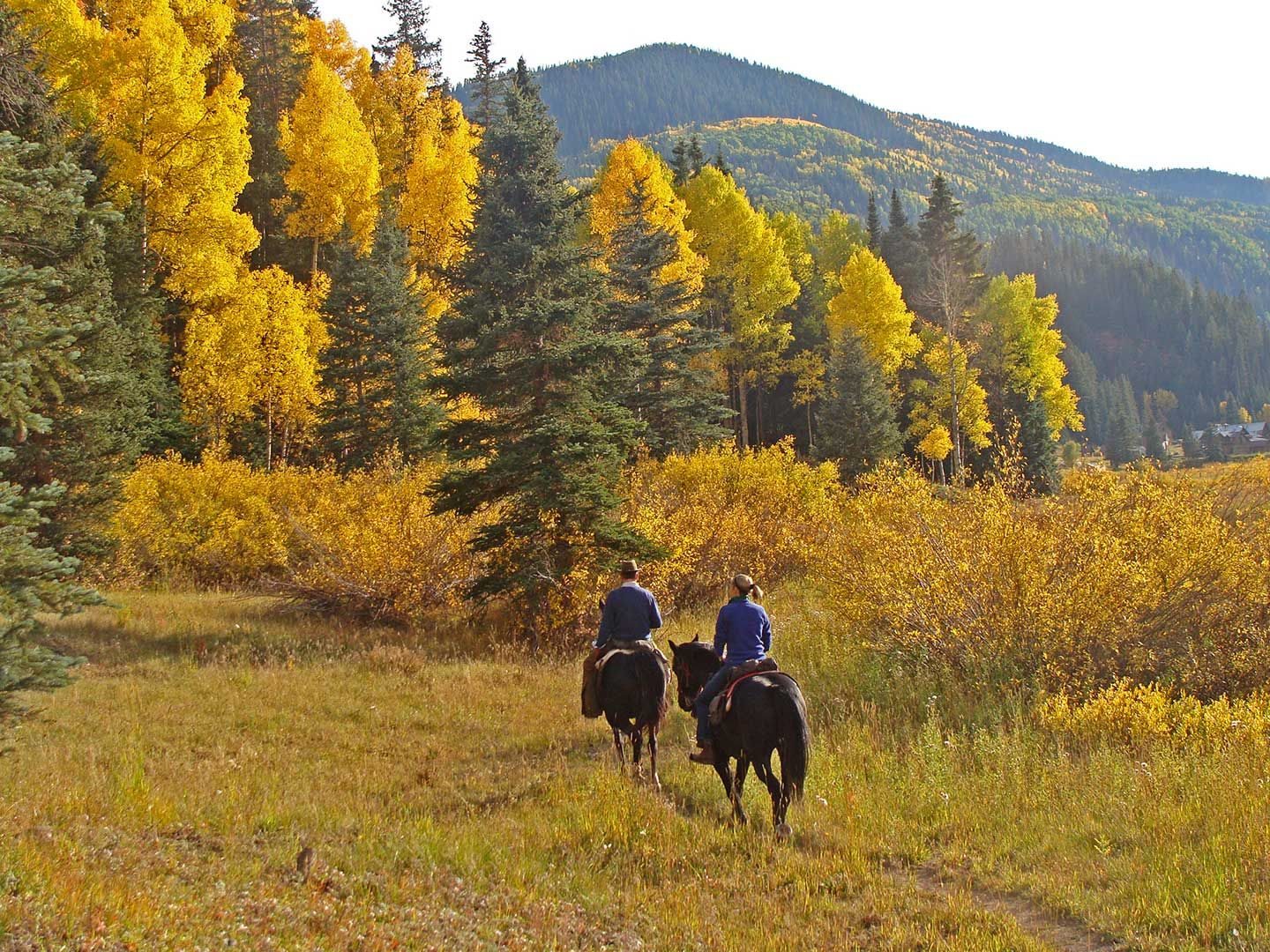 Horseback Riding: With 4 different trail options and a dedicated equine bonding session, there is something for every level of rider at Dunton. Trips last anywhere from 1 to 3.5 hours and typically take place from spring to early autumn.
Mountain Biking: Either choose to tackle the 7-mile West Fork to Winter Trail with a shuttle drop-off at the top, or do a self-guided ride on a gravel road throughout the property. Phil's World is only a 45-minute drive if you're looking for something more technical to ride.
Rock Climbing: Dunton offers a guided experience of the notable Telluride Via Ferrata route. A technical climbing experience along the rock faces of a canyon, this adventure is perfect for the fearless traveler. If you've never even put on a harness, they also offer trips to suit any level of climber.
Skiing: Ride a Snow Cat up into the high meadows of the San Juans and cross-country ski your way back to the resort for some hot chocolate and treats. Or if you're looking for more of an adventure, opt for a heli-ski experience. With up to six total runs at altitudes of 10,000-14,000′, it'll most definitely be a memorable day of shredding.
Snowshoeing: Learn about the area's history as you trek through fresh snow with an experienced guide. This activity lasts half a day and will be a great workout as well.
Dunton Hot Springs Spa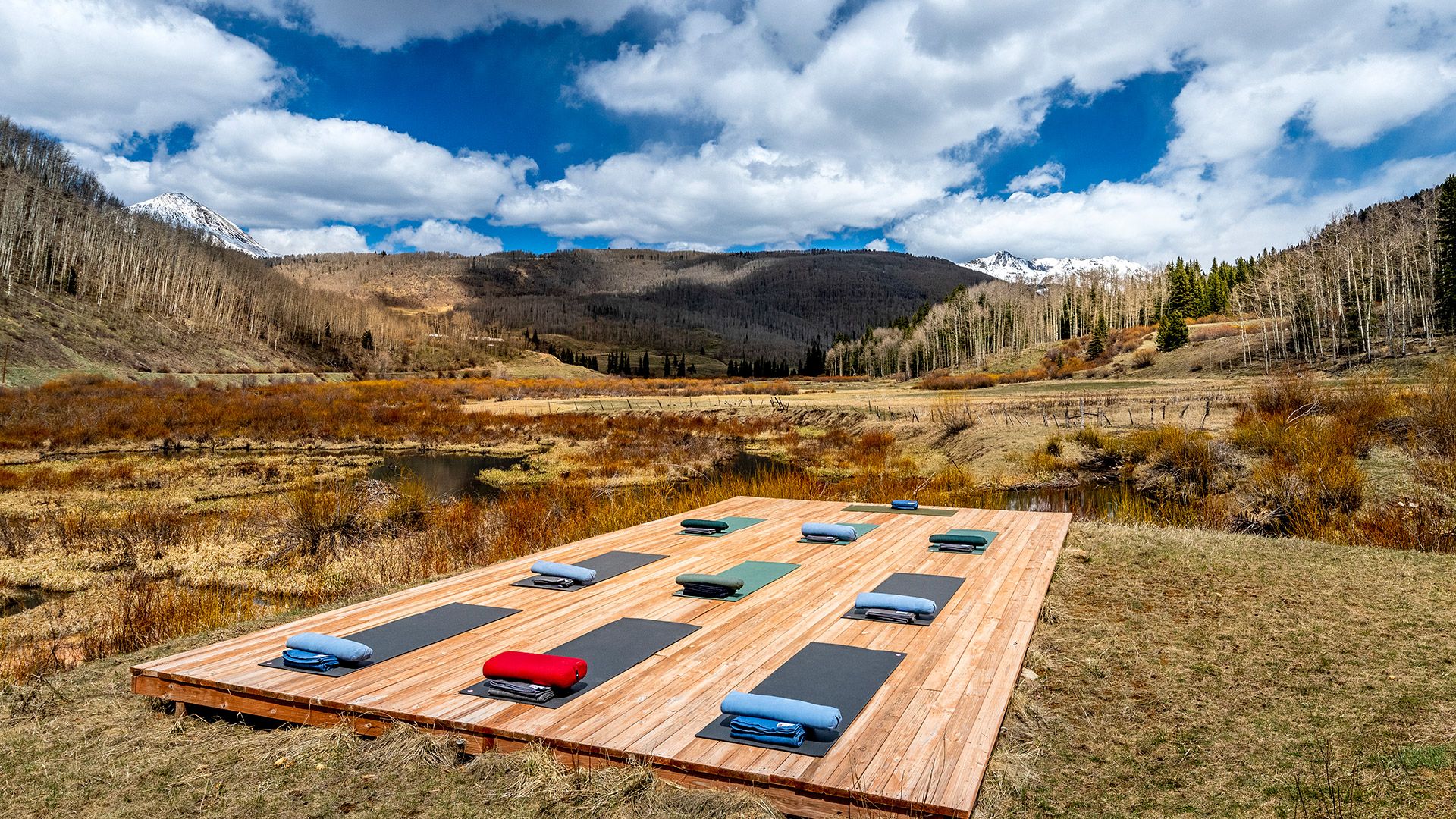 Supplement the healing waters of the hot springs with a holistic treatment experience at the Dunton Hot Springs Spa. Their wellness offerings have been thoughtfully curated to enhance the well-being of your body and mind. All treatments last for 75 minutes and use products that are specifically formulated for the alpine climate.
The spa menu includes 8 massage options, ranging from deep barefoot to prenatal massages. They offer body polishing, a variety of facials, and waxing as well. Round out the zen vibes with a private yoga class or guided mindfulness workshop.
Details
Address: 52068 County Rd 38, Dolores, CO 81323
Phone: 970-882-4800
Season: Year-round
Website: duntondestinations.com/hot-springs

Latest in Dunton Hot Springs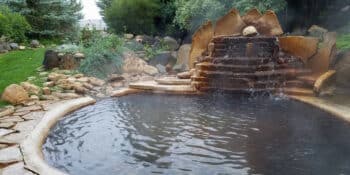 Besides the popular ski resort, a lively downtown, and picturesque views, Telluride is also situated within…