This unassuming peak is beautifully nestled within the San Isabel National Forest near Salida and Poncha Springs, Colorado. Mt. Shavano reaches an impressive height of 14,229 ft (4337 meters).
Mount Shavano received its name in honor of Chief Shavano of the Ute tribe and is widely known for its heavenly "Angel of Shavano" – a large snowfield that depicts what looks to be an angel with its wings stretching outward. Boasting both a Class 2 hike and stunning scenery, Mt. Shavano is one any adventurer would want to check off their 14er list.
Trail Routes
Having only 2 trail routes, both are a Class 2 with the Angel of Shavano trail suggested as being the snow route for winter months. There is a third optional trail route for Shavano + Tabequache.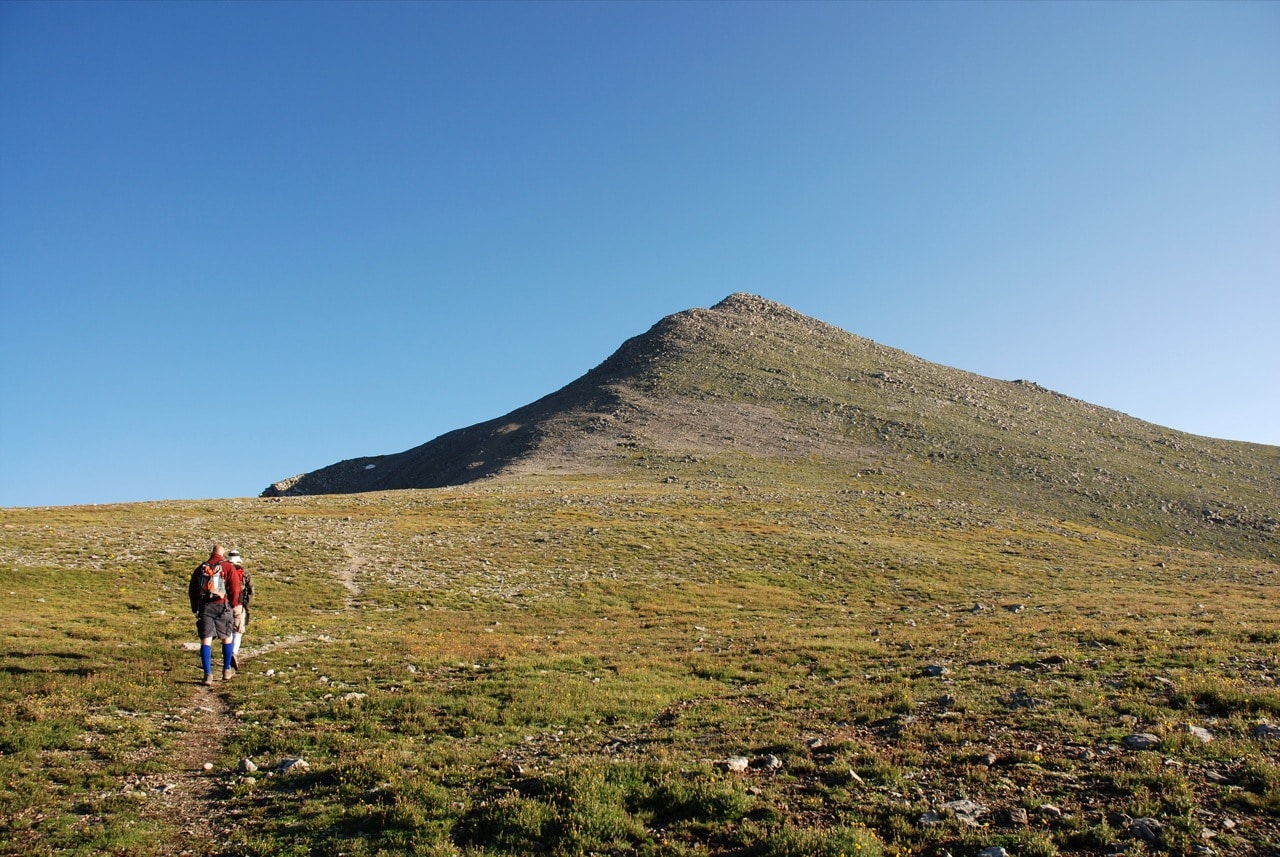 Angel of Shavano – To reach the Angel of Shavano trailhead, from Maysville, take a right onto County Road 240. After roughly 3 miles, the Angel of Shavano Group Area can be seen on the left, and the trailhead is located on the right.
Black Gulch – The Blank Gulch trailhead can be reached by turning west on County Road 140 from US Hwy 285, about 20 miles south of Buena Vista. After roughly 1.5 miles on County Road 140, turn right onto County Road 250.
The pavement becomes dirt, continuing straight for about 4 miles until reaching a fork in the road – stay left ( Forest Road 252 ) around 6 miles, crossing the cattle guard. The trailhead is a short distance ahead.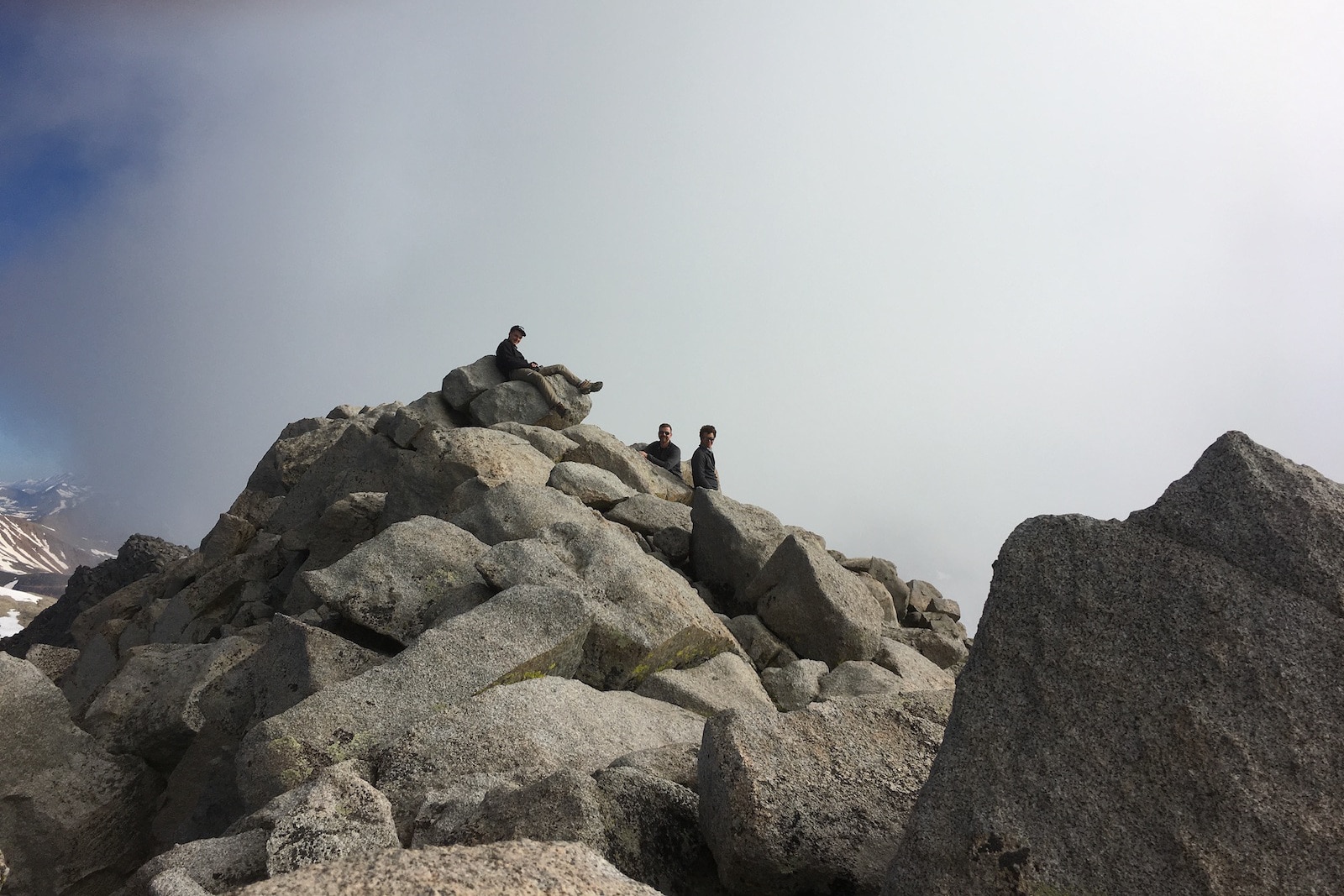 East Slope standard route is a difficulty level Class 2 and is roughly a 9-mile roundtrip.
Angel of Shavano is great during the winter months with proper equipment, about 7.5-miles roundtrip, and a Class 2 in difficulty.
Activities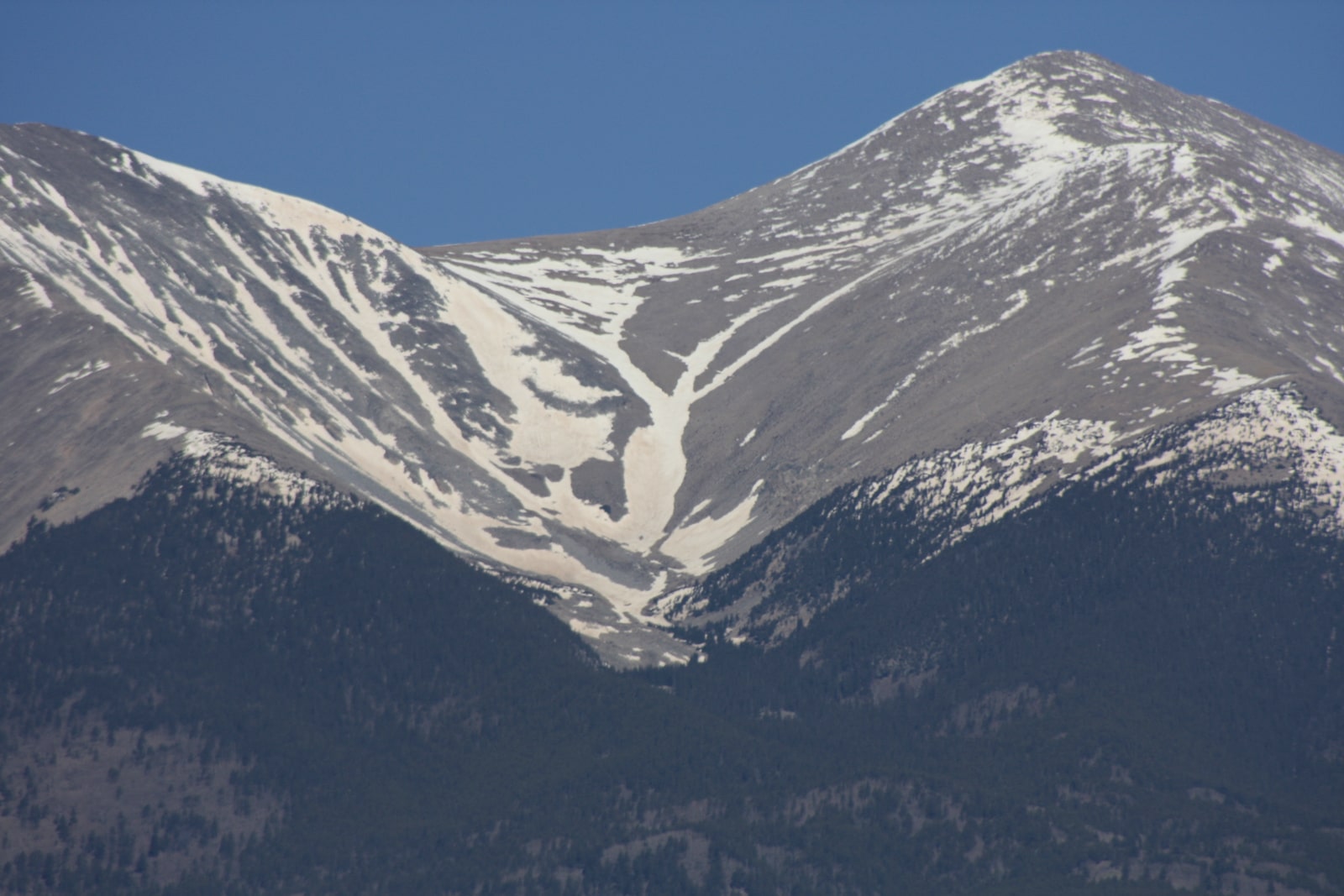 Camping – Located within the San Isabel National Forest, dispersed, low-impact camping can be found throughout the area with no fees. However, no camping is allowed at the trailheads.
For those with a preference for campgrounds, there's the option of the North Fork Campground (toilets, no water) at 11,000 feet, rough road/high clearance to reach, Angel of Shavano Campground (toilets, drinking water, hand pump) best suited for tents, or the Angel of Shavano Group Area (toilet, drinking water, hand pump).
All campgrounds have free parking, but there is a fee for overnight stays. North Fork and Angel of Shavano Campground are both first-come, first-serve, while the Angel of Shavano Group Area accepts reservations.
Read about the camping near Poncha Springs and Salida.
Fishing – North Fork Reservoir provides serene views and plenty of Rainbow Trout for any angler who doesn't mind a high altitude, and with the Arkansas River nearby, fly fishing is never out of the question. Novices and the experienced alike should come prepared with proper clothing for sudden weather changes.
Hiking – Sweeping views of the Arkansas Valley alongside grazing wildlife and chirping birds are sure to please the eye. Two-legged adventurers and their furry friends can enjoy the serenity of nature with plenty of places to stop and take a pause for breathtaking scenery or snap some photos to keep memories for years to come.
The hiking trails are well defined and easy to navigate, making the climb to summit fairly easy for beginners. Rock climbing is also possible here with steep pitches, rocky terrain, and necessary scrambles.
X-Factor – If adventurers are in the mood for bagging not one, but two, 14ers in one day, Mt. Shavano and Tabequache Peak will check those off your list! This is a roughly 11-mile roundtrip and is best to be taken on with an early start to avoid possible afternoon storms. It is also highly advised for those who tackle this achievement to avoid the bailout of McCoy Gulch.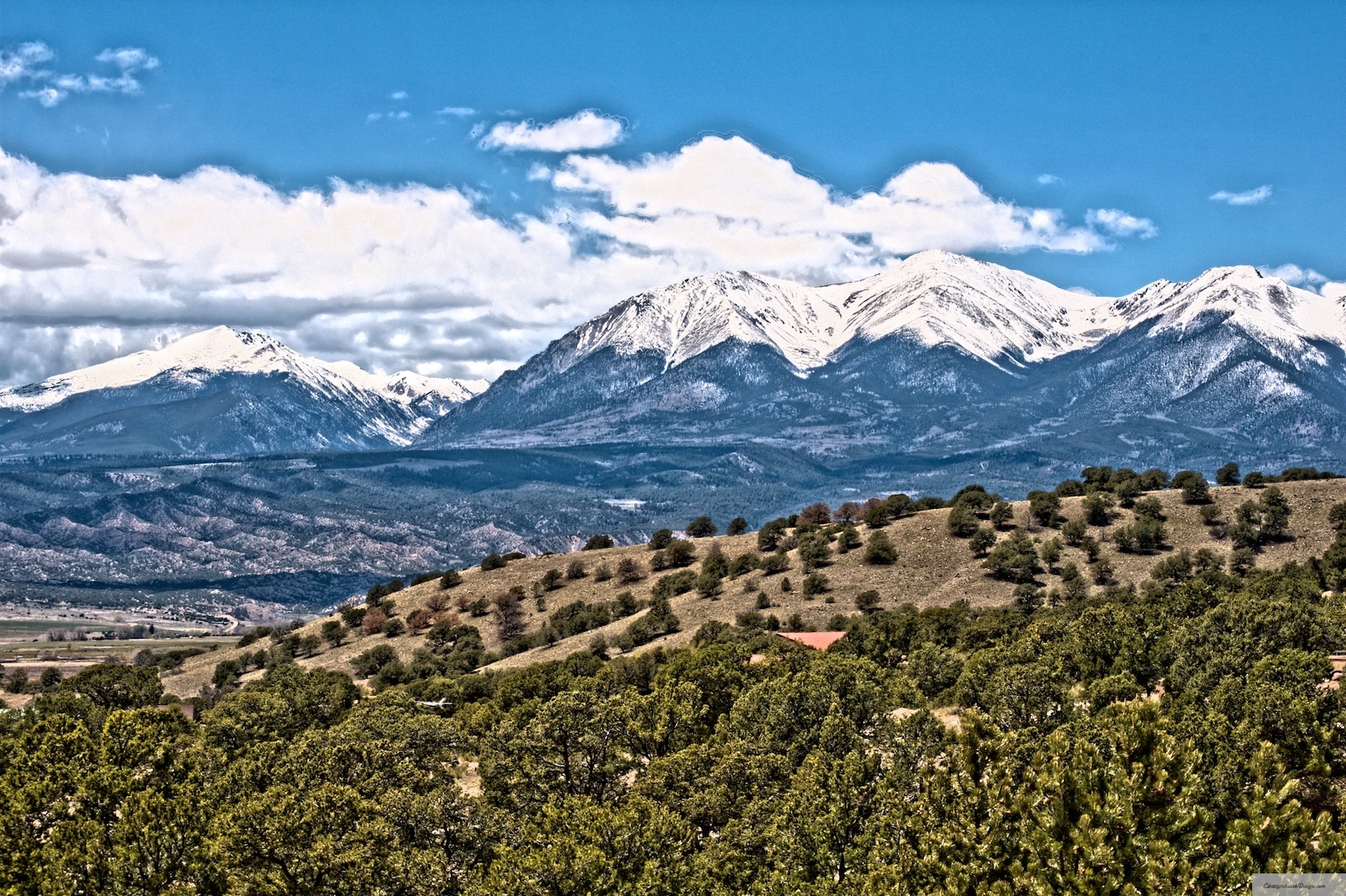 Details
Address: San Isabel National Forest, Chaffee County, Colorado
Nearby towns:
Elevation: 14,229 ft (4337 meters)
Pets: Yes
Season: Year-round