The Bassam Guard Station, located just southeast of Buena Vista at the intersection of Forest Roads 307 and 187, is a terrific place to stay for an authentic Colorado wilderness vacation. The 14′ x 16′ house is great when exploring the vast backcountry of the Salida Ranger District.
It's open from May to November and the maximum stay is 14 days. The occupancy at the site is 8 people (but only 2 inside the cabin). There is a vault toilet and a water pump.
History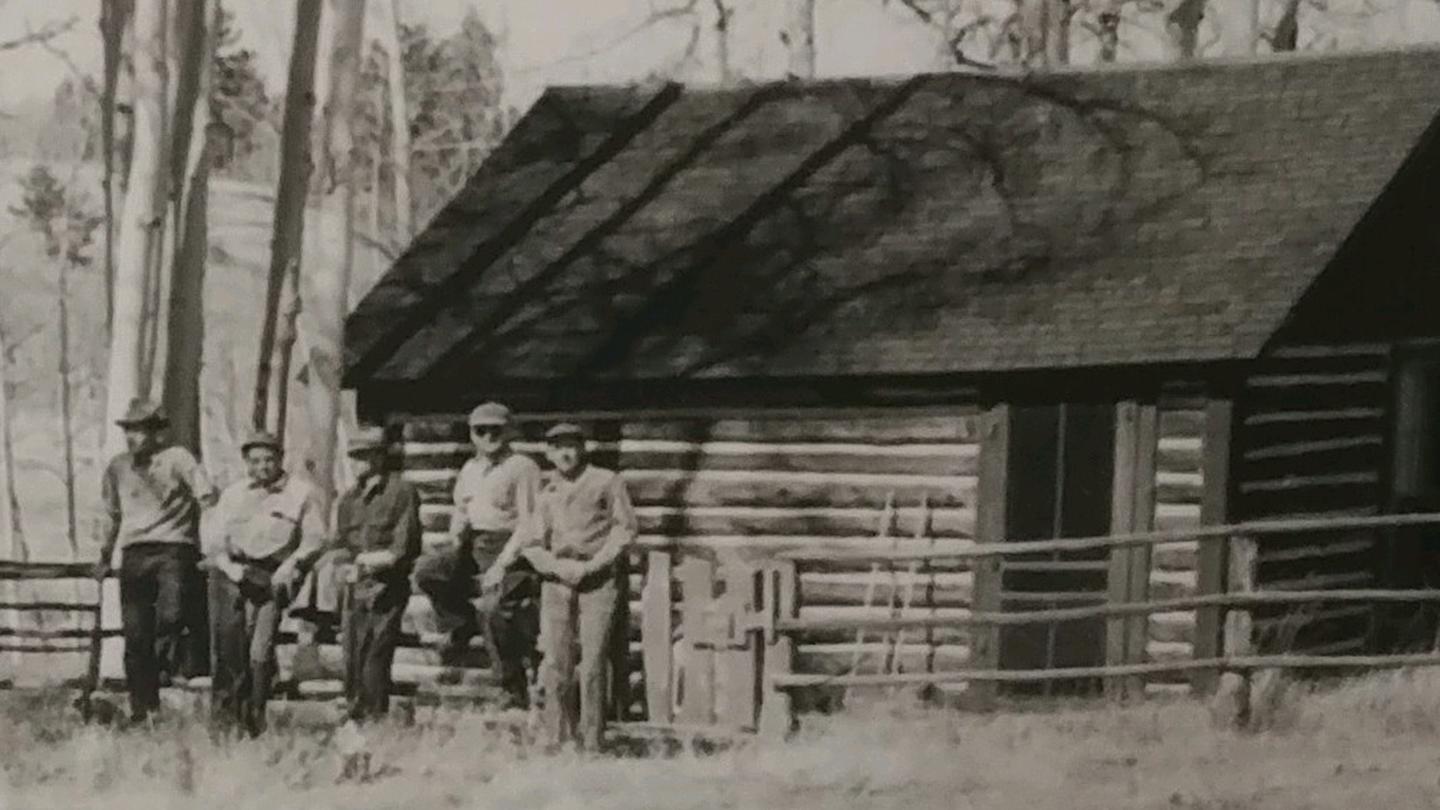 The structure dates back to 1911 when it was built as a residence for a forest ranger. In the past, forest guards often camped out in tents or, if they were fortunate, stayed in a cabin such as the Bassam Guard Station.
These service people were in charge of many things, like making sure that wood was cut properly, catching poachers, taking care of cattle, and reporting on the weather, fires, and roads. The cabin's location, south of Bassam Ridge, is at an elevation of 9,741 feet.
Amenities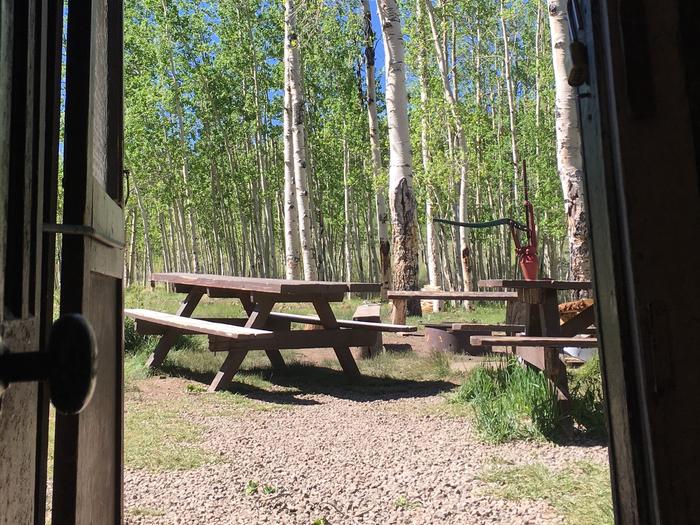 There is space for two people inside the cabin (on the modest full-size bed) and for up to six extra adults in tents or small campers outside. Larger travel trailers won't be able to fit. A metal fire pit ring and picnic table can be found outdoors, and there is a small table, dresser, and two chairs within the house.
The cabin also has a wood-burning stove for heating. Horses may be herded or picketed outside the fenced area at the cabin entry, and other pets are welcome. Water can be pumped by hand, but visitors are asked to bring additional water they might need. There are a few dishes and pots and pans to use.
Getting There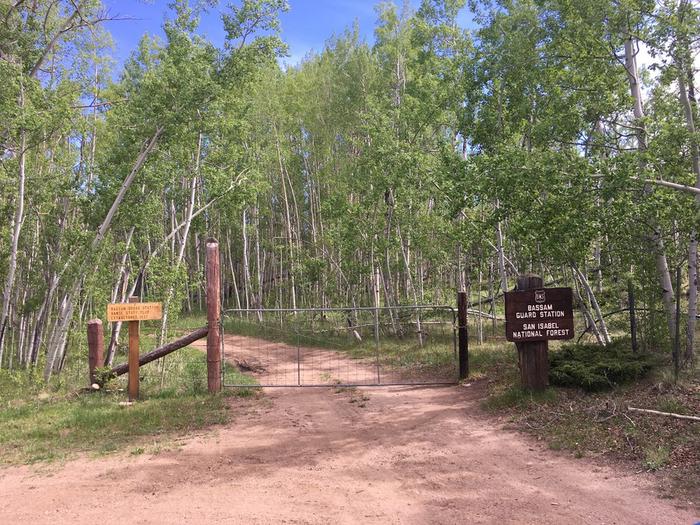 Drive cautiously, as roads may be slick and muddy after rain or snow. Leave Salida on Highway 285, heading north until you reach the Highways 24/285 intersection at Johnson Village, where you will turn right. You can also head south on Highway 24 from Buena Vista for just a few miles until you reach the same intersection.
Turn right onto CR 307 and right again on CR 187, then turn left on CR 186 and travel 10 miles. Finally, turn left at (186 A) and follow this path to the cabin's fenced entrance.
Know Before You Go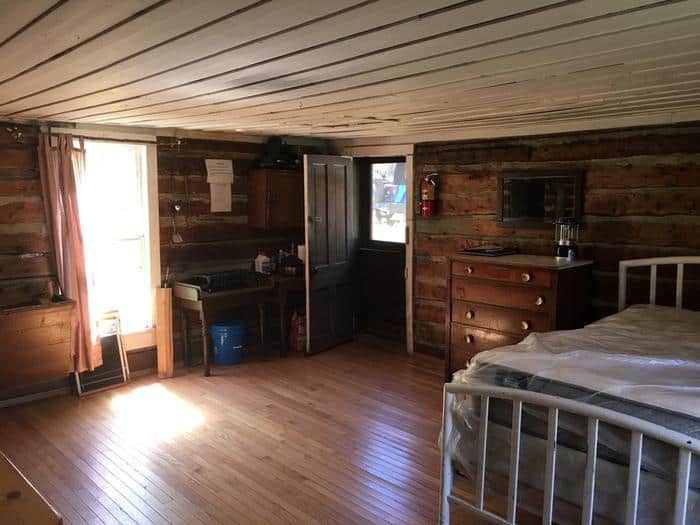 Advanced reservations are required and can be made online or on the phone, and there is space for up to three cars. The check-in time is at 2:00 pm, and the checkout time is at 12:00 pm.
Guests are also expected to provide their own food, toilet paper, lanterns, matches, blankets, waste bags, and an ax for cutting firewood. Firewood for campfires and the stove may be gathered from fallen trees.
Both the bunkhouse and the barn are private facilities. This area is not open to the public.
Check prices, availability or book Bassam Guard Station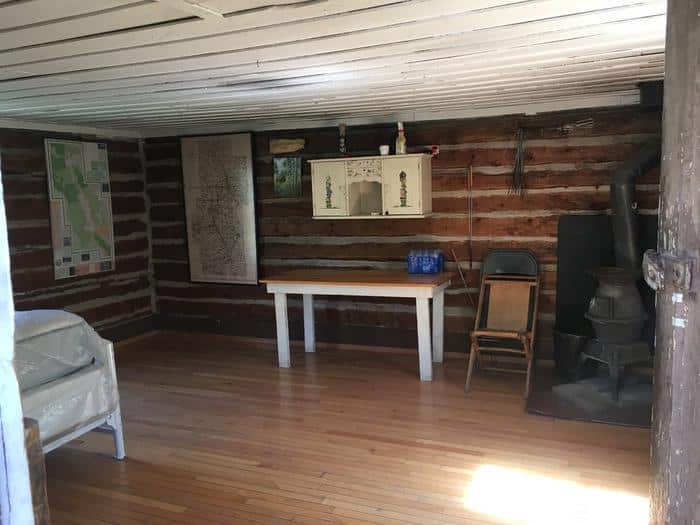 Nearby Things to Do
Salida and Buena Vista, two neighboring communities, each provide interesting eateries, boutiques, and galleries worth checking out. The Arkansas River offers a variety of day trips, including kayaking, whitewater rafting, and fishing, to its visitors.
Many visitors enjoy the region's abundance of trails and roads suitable for hiking, horse riding, and mountain biking. It's located within the San Isabel National Forest. Learn about the history of mining in America by visiting the desolate town of St. Elmo.
Details
Address: P3W6+99 Hartsel, CO 80449
Coordinates: 38.7466662 N 105.94333355 W
Phone: 719-539-3591 (for information) 1-877-444-6777 (for reservations)
Season: May to November
Website: fs.usda.gov/recarea/psicc/recarea/?recid=12636