Tucked inside the San Isabel National Forest near Leadville, Mount Massive was named as such due to its elongated shape and having the most area above 14,000 ft. While many can assume this stunning 14er is the top of its class in height, it's actually the second-highest summit of 14,421 ft in the Rocky Mountains.
Mount Massive has a lot to boast about when it comes to scenery, including a 3-mile long summit ridge, a waterfall, and five summits. They are located within the Mount Massive Wilderness Area.
Trail Routes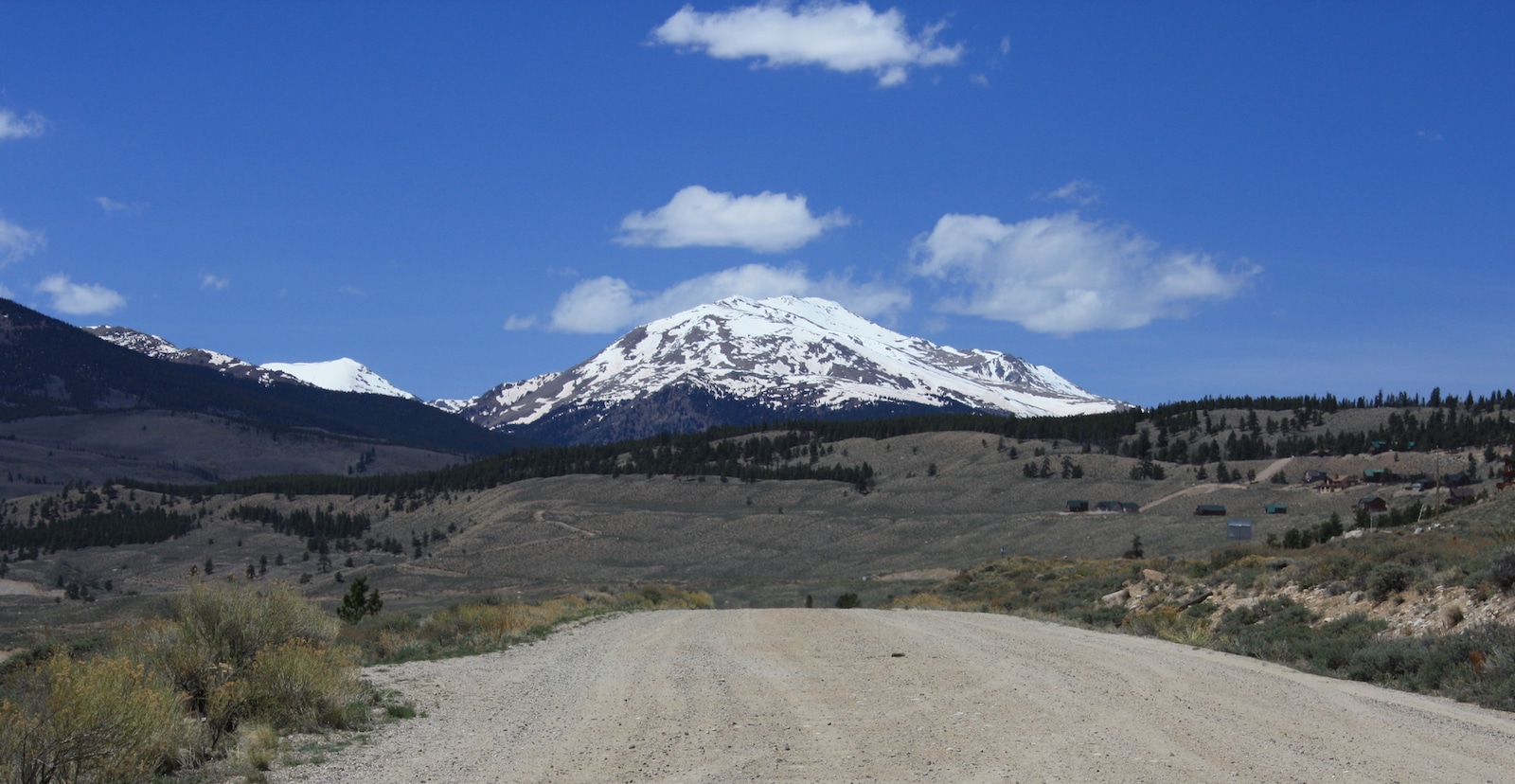 All trail routes are at least Class 2 with one being a Difficult Class 2.
East Slopes, aka the Main Mt. Massive Trail, is an out-and-back standard route and is about 14.5 miles roundtrip. To reach the trailhead, go south from Leadville on U.S. 24 and onto Colorado 300. At County Road 11 turn left, right onto Halfmoon Creek Road, and a little after 5 miles you will reach a parking lot on the right. It takes about 4 to 6 hours to reach the peak.
Southwest Slopes is a Class 2 trail having roughly 7.25 miles roundtrip. Reaching the trailhead begins the same as the East Slopes route, but those with 2WD vehicles should park at the Mount Massive parking lot off Halfmoon Creek Road and hike in.
If in a 4WD, continue beyond the parking lot a little over 7 miles going straight at the junction. A marked trailhead can be found on the right about half a mile beyond the junction.
East Ridge is about 14 miles roundtrip and is a Difficult Class 2. Drive south of Leadville on U.S. 24, turn onto Colorado 300, continue over the railroad tracks and go a little over 2 miles, turning left into the fish hatchery. From there, stay left and the trailhead begins left of the hatchery.
Activities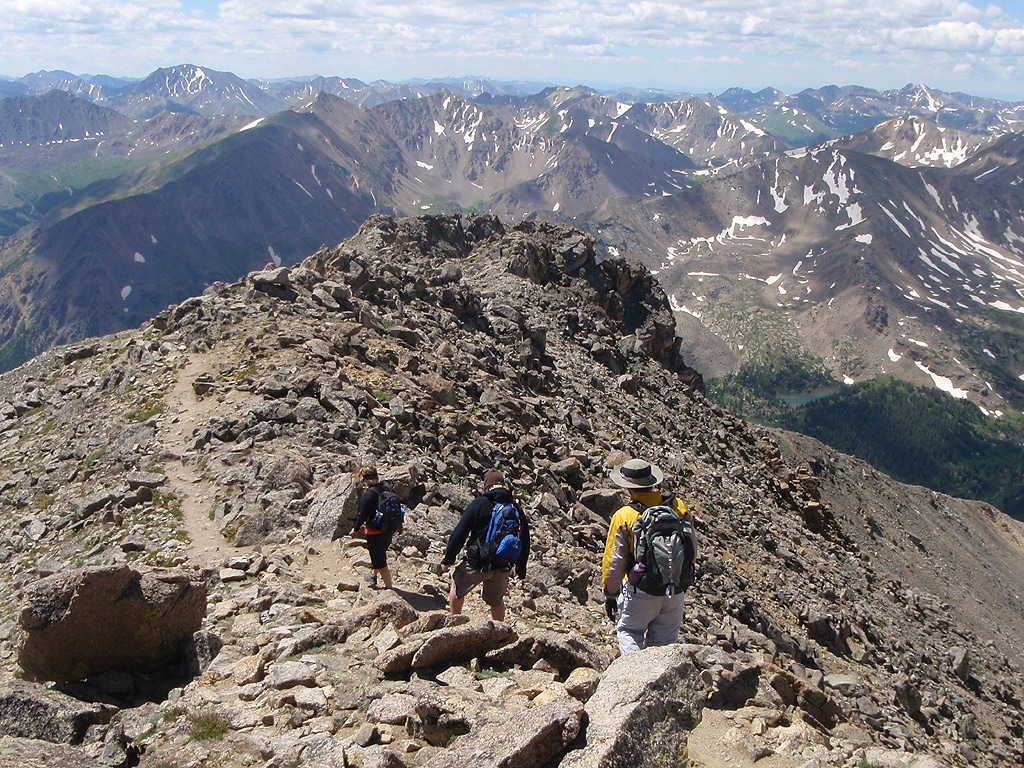 Camping – Dispersed camping is free and available on public property anywhere on the mountain. There are also a few campgrounds in the area, all with a fee, and can be called ahead for reservations.
Read about the camping near Leadville and Twin Lakes.
Hiking – While a decently easy ascent, the trails can be long, and possible weather changes are high. In warmer months, foot traffic can get crowded. Always come prepared with snacks, appropriate clothing, and plenty of water.
Photography – From fauna such as marmots to an awe-inspiring waterfall in North Halfmoon Creek, photographers can enjoy a day of hiking while indulging in breathtaking nature shots to commemorate their time here.
Rock Climbing – Between the exquisite panoramic views and lush valley, climbing across the rocky terrain can bring a sense of accomplishment and awe. Weather conditions can change at any moment, and while adventurers may want to stay awhile and soak in the scenery, always be prepared and keep safety a priority.
Tour de Massive – Bold adventurers can tackle the 9-mile roundtrip loop hitting 5 different summits all above 14,000 ft. Some trails aren't very defined, so take extra caution while traversing these areas.
Details
Address: San Isabel National Forest, Lake County, Colorado
Nearby Town: Leadville
Elevation: 14,421 ft (4396 meters)
Pets: Yes – on leash
Season: Year-round