Located in central Colorado, within the Arkansas River Valley, lie the two mountain towns of Buena Vista and Salida. Just 30 minutes apart, both provide their visitors with endless outdoor activities and comfortable accommodations for an authentic Colorado mountain getaway.
And one of the best ways to get a real feel for each town's lifestyle, be sure to stay at a local bed and breakfast. Combine in one trip or plan for two with these bed and breakfasts in Buena Vista and Salida.
Here are among the best B&Bs in Buena Vista and Salida, CO, in no particular order:
Bed and Breakfasts in Salida
Resting on the banks of the Arkansas River, with direct access to the Collegiate Peaks, and just 30 minutes away from Monarch Ski Resort, the town of Salida is an ideal year-round getaway.
And for those looking to soak up a bit of culture, Salida is also home to a thriving arts district and the largest downtown historic district in Colorado. Enjoy an in-town experience or an accessible mountainside escape with these bed and breakfasts in Salida. Take a look at Salida's best hotels too if you need additional choices.
Mountain Goat Lodge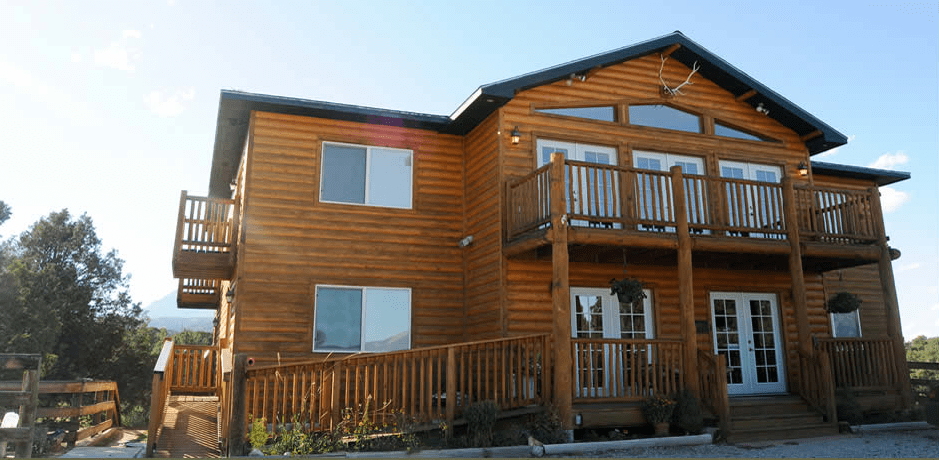 Nestled amongst 20 acres of expansive farming pastures with the Sawatch Mountain Range in the background, the Mountain Goat Lodge is both a bed and breakfast and working farm. Located just six miles from the historic downtown of Salida, the Mountain Goat Lodge offers both a serene mountain getaway close to town and other amenities nearby.
The resident goats graze the meadows and provide the owners and guests with cheese, milk, and yogurt that is used in their homemade breakfasts. Aside from the goats, guests will also encounter chickens, dogs, ducks, and llamas on the farm. Take a free tour to learn more about their goats or sign up for one of their chicken-keeping or cheese-making classes for a hands-on experience.
Amenities:
Working farm with mountain views
Close to town
Farm tours
Homemade breakfast
Hot tub
Parking
Pet-friendly
Free Wi-Fi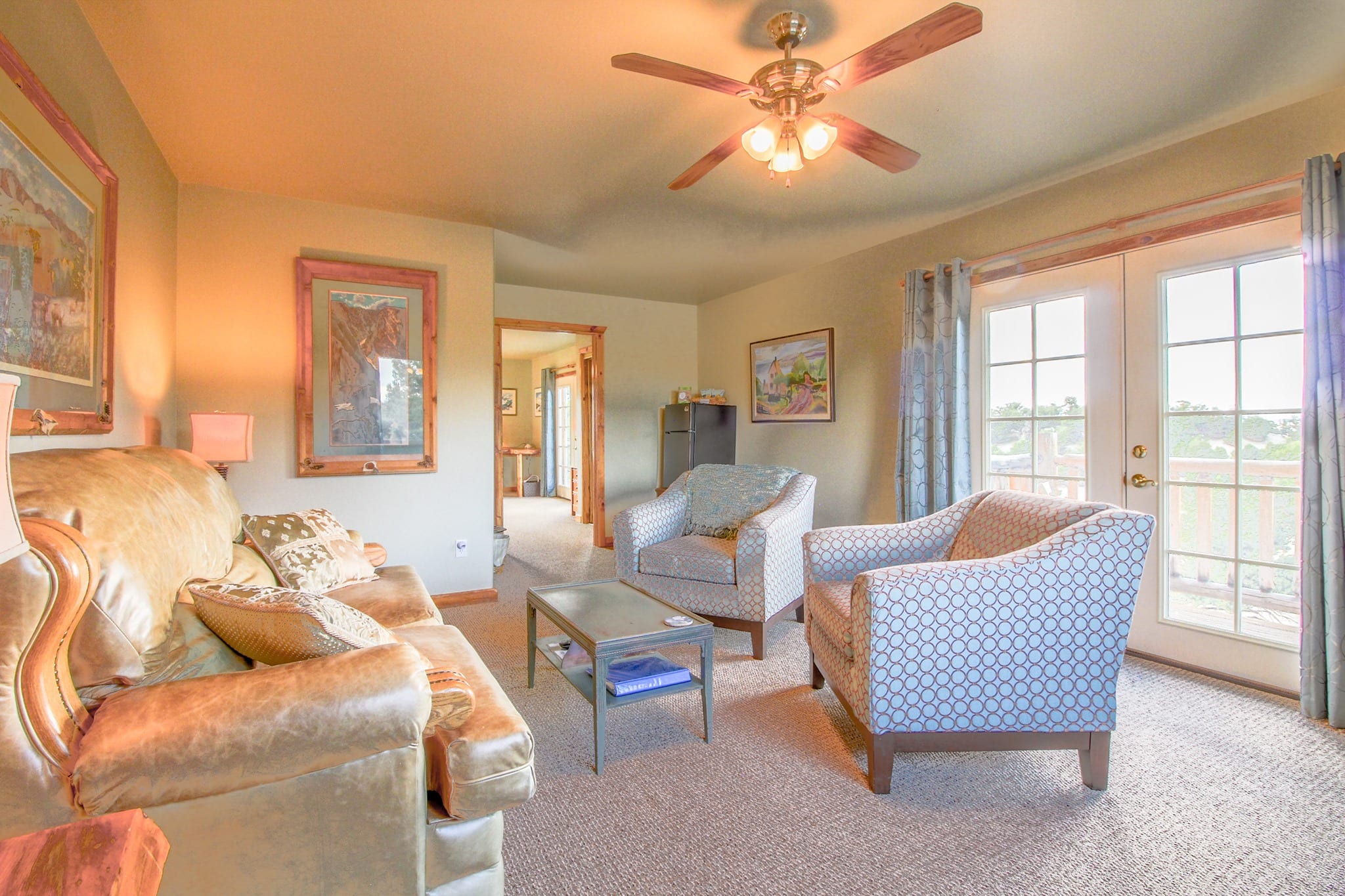 The casual lodge rooms feature a private bath with cozy bathrobes, modern amenities, a king-size bed, and a private balcony with mountain views. For those needing a bit more room, they offer a two-bedroom suite, sleeping up to four people.
In the summer, for more simple accommodations, book your stay in one of their vintage two-bedroom trailer home, retro campers, or authentic tipis.
9582 US Hwy 285, Salida, CO 81201 | 719-539-7173
Check prices, availability or book Mountain Goat Lodge
Thomas House Bed & Breakfast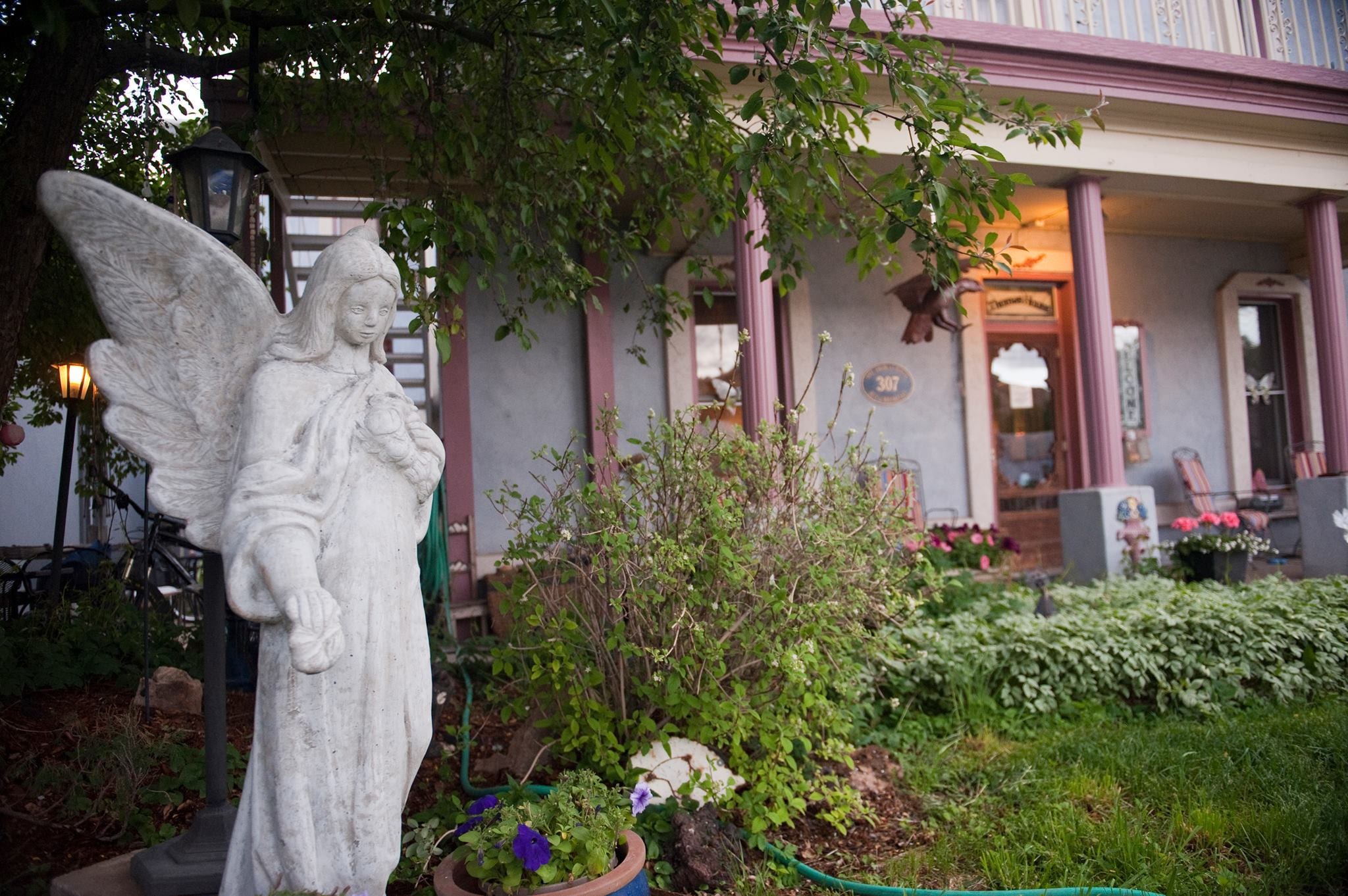 Just a few blocks from Salida's thriving art scene in historic downtown, the Thomas House Bed & Breakfast has been a welcoming bed and breakfast since 1992. What was once an 1880s railroad boarding house is now a cozy retreat for travelers in the heart of Salida.
The big draw here is their homemade breakfast. Indulge in scrambled eggs, muffins, biscuits and gravy, bacon, and waffles, with the selection changing daily.
Amenities:
In-town location
Daily homemade breakfast
Outdoor hot tub
Common eating area
Free on-site parking
Free Wi-Fi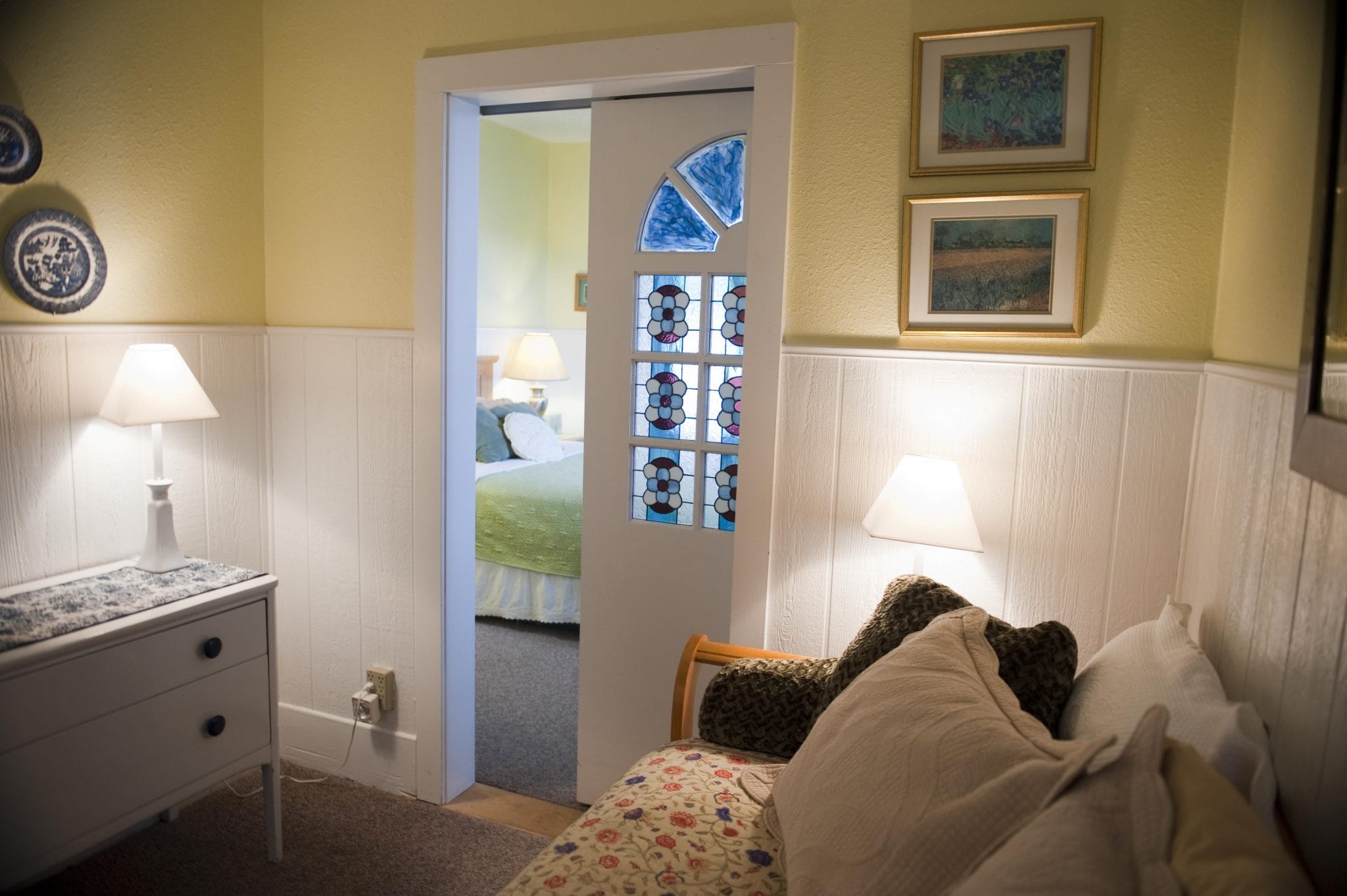 Choose from two suites and two rooms in the main house. Each room is individually decorated with old country charm and features its own private bath.
For the ultimate private retreat, stay in the Buffalo Peaks Cottage. Featuring a custom King-size bed built of aspen logs, along with a full kitchen, sitting area, and its own private entrance.
Bed and Breakfasts in Buena Vista
Resting at the base of the Collegiate Peaks and on the banks of the Arkansas River, Buena Vista is a haven for outdoor adventures. In less than two and a half hours from Denver, visitors will find themselves in the heart of it all in this quaint riverside town.
In keeping with its cozy, laid-back lifestyle, be sure to book your stay at a local bed and breakfast. Whether you're looking for something in town or just outside, here are the best bed and breakfasts in town. Plus, consider one of Buena Vista's top hotels if none of these choices are available or to your liking.
This section contains referral links. If you click through and take action, we may receive a commission, at no additional cost to you. 
Buffalo Peaks Lodge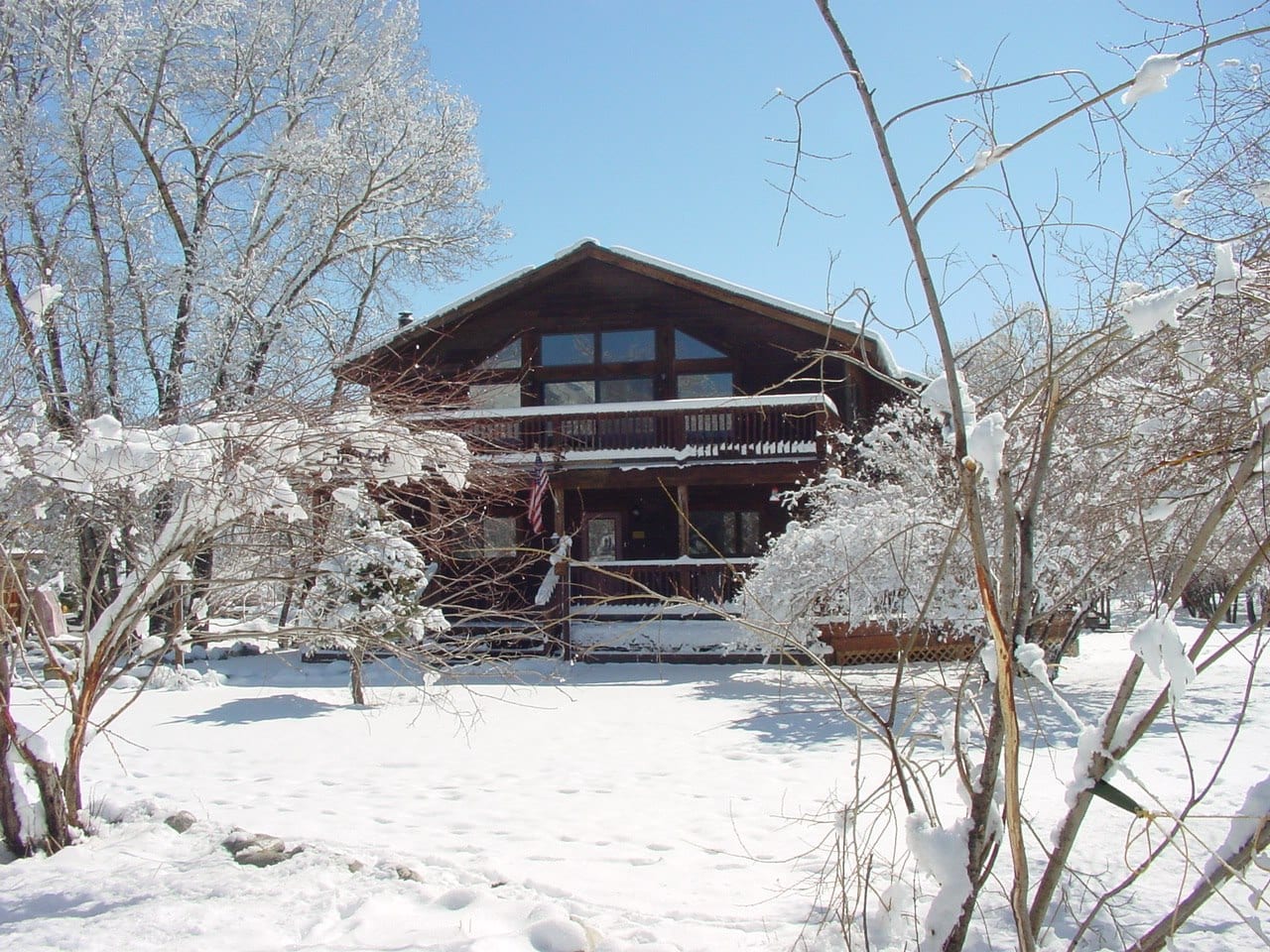 Get back to nature and find your hidden escape with a stay at the Buffalo Peaks Lodge. Located just across from the 8th hole of the Collegiate Peaks Golf Course, the Buffalo Peaks Lodge is just one mile away from downtown Buena Vista.
At The Lodge, guests will enjoy the fresh mountain air from their spacious decks and quiet evenings indoors warming up by the fireplace in the library reading area.
Amenities:
Scenic landscape
Mountain log homes
Luxurious accommodations
Daily breakfast (for The Lodge guests only)
Free Wi-Fi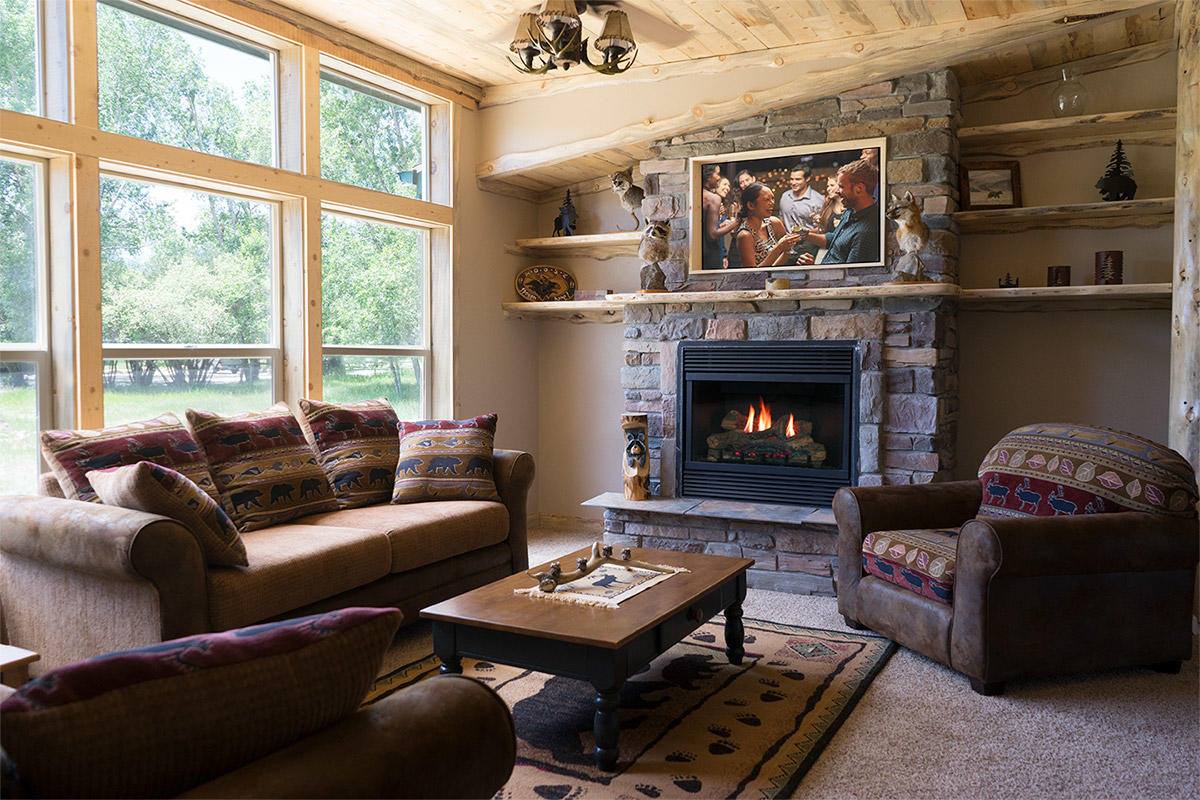 Accommodations include The Lodge which features one suite, three rooms, and hearty morning breakfast. Take in the views of the Collegiate Peaks from either your shared or private deck or rest indoors in your cozy custom log bed.
For a more secluded stay, book your vacation in the private log cabin or the Arkansas River Cabin. Enjoy the luxuries of an alpine mountain lodge at the four-bedroom log cabin featuring a floor-to-ceiling stone fireplace in the living area and master bedroom, large windows, an outdoor deck with a view of Mt. Princeton, plus all the amenities of home.
The cabin on the river offers 1,200 square feet of space with two bedrooms, two baths, a full kitchen, and a large outdoor deck overlooking the Arkansas River.
28928 Fairway Dr, Buena Vista, CO 81211 | 719-395-3313
Check prices, availability or book Buffalo Peaks Lodge
Choose your destination and find your peaceful escape with one of these mountain-style bed and breakfasts in Buena Vista and Salida.