The Midland Railroad Tunnels are a series of tunnels used by the Colorado Midland railway from the 1880s until its closure in the early part of the twentieth century. The tunnels ran between Colorado Springs, Leadville, and Aspen, carrying shipments of silver, iron ore, and supplies to Colorado pioneers.
History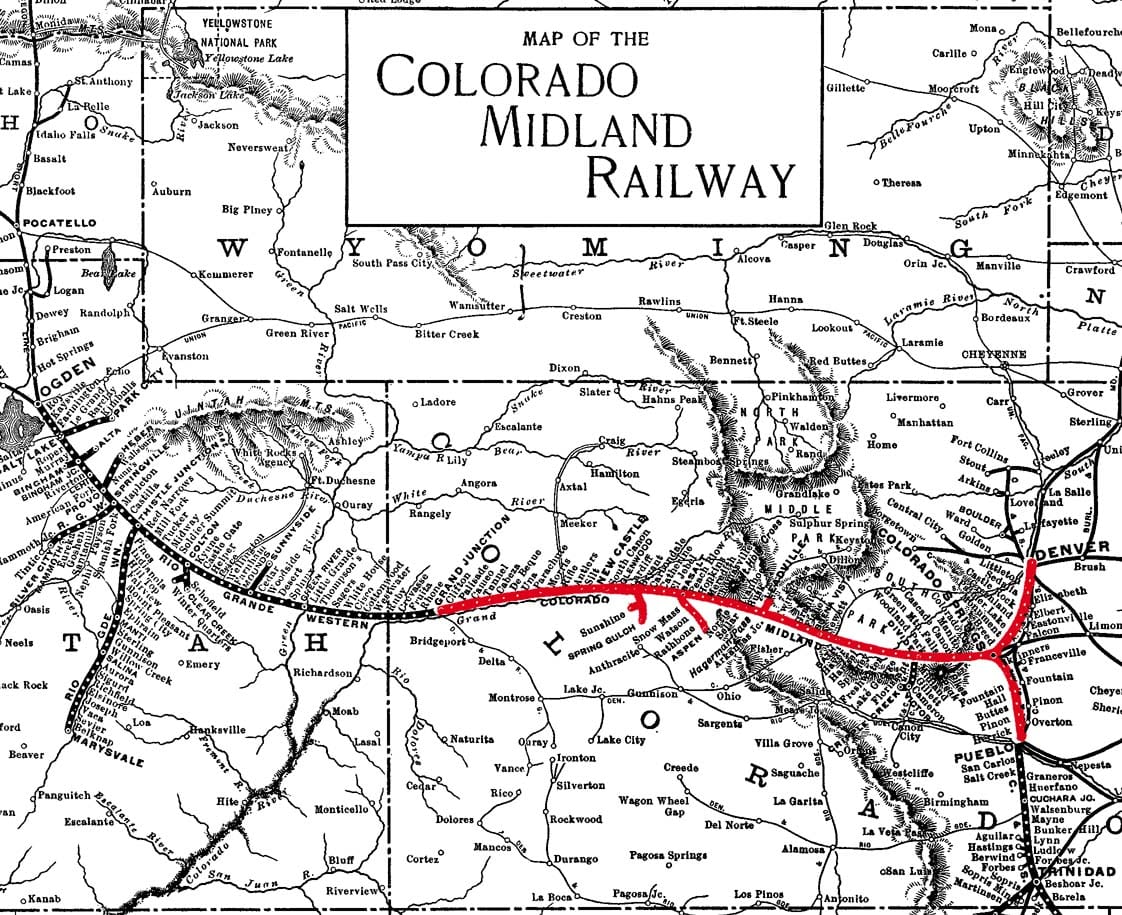 The Colorado Midland Railway was incorporated in 1883 amidst much fanfare. Newspapers from that time captured the event complete with flowers, dozens of spectators, and a formal ceremony to mark the occasion.
It was the first standard gauge railroad to run throughout Colorado, crossing the Continental Divide as it made its way between Colorado Springs, Leadville, and Aspen, with important stops along the route at places like Glenwood Springs. In 1897, Glenwood Springs became one of the first towns in America to install electric lights.
Many railroads were abandoned after the turn-of-the century, and the Midland Tunnels were no exception. They closed in 1918, leaving behind employees, depots, trains, and tunnels, some of which still stand today.
The Tunnels Today
For adventurous spirits, the Midland Railroad Tunnels are open for exploration. You can drive through many of them, experiencing this incredible part of history without ever leaving your car. These rocky structures span just over 5 miles along the Colorado Midland Trail, ending at the Hagerman Tunnel.
In 1887, when the Hagerman Tunnel was first built, it was highest-elevated tunnel in the United States, resting at 11,258 feet. Rock climbing is popular around the tunnels, and you'll often see people going up and down the sides of nearby mountains.
For those interested, the Hop Gulch Trestle is only a 4-mile drive from the Tunnels, east of Buena Vista. The iron ore has long been depleted, and the site abandoned, but much of its foundation remains intact. Just be careful if you venture close, there is no one on site to help you if you run into trouble.
Visitor Information
The Midland Railroad Tunnels are open year-round and remain largely unsupervised. Though safe to explore, you should take caution when walking or driving through the area. There are no fees associated with visiting, and getting there is relatively easy with navigation.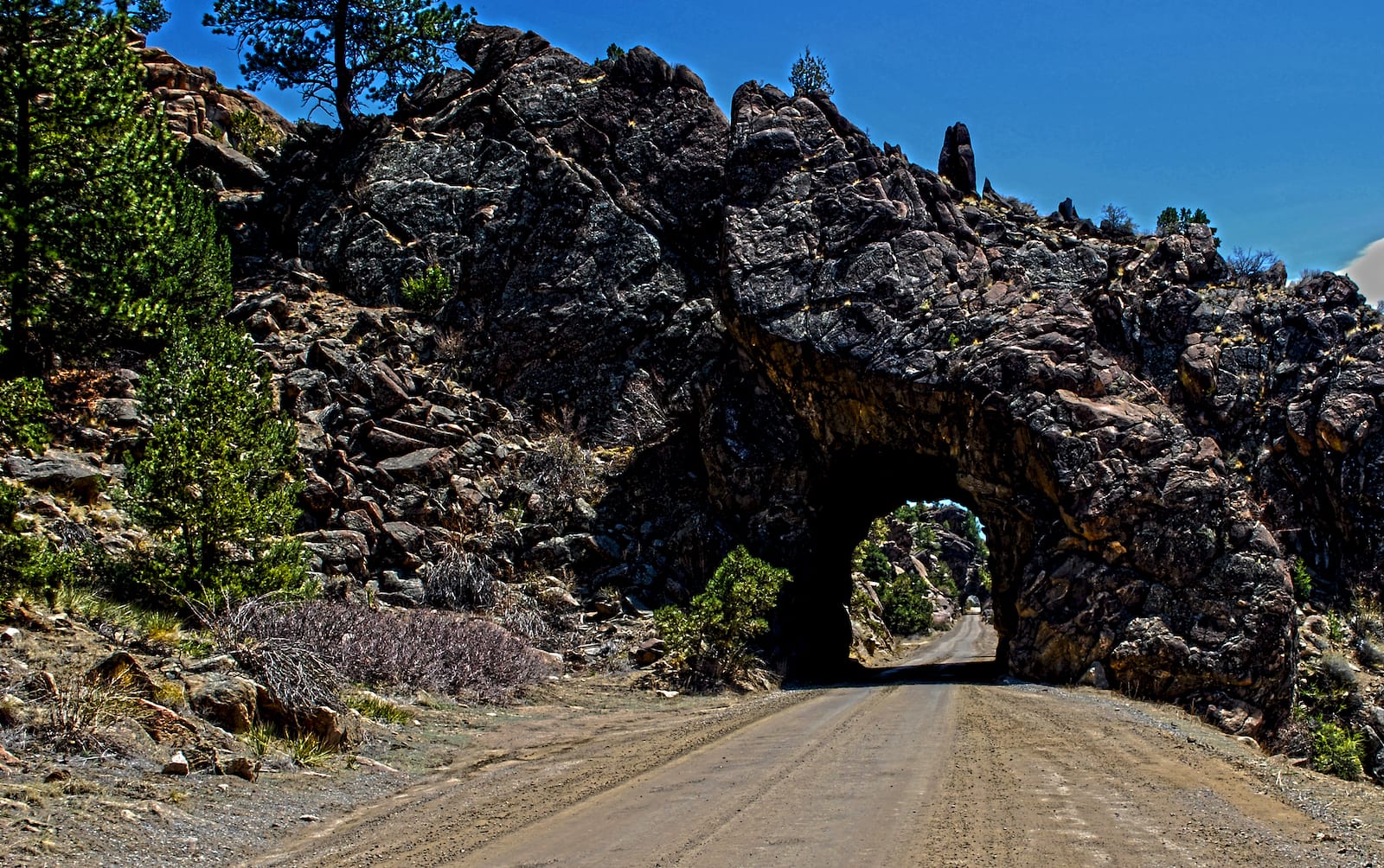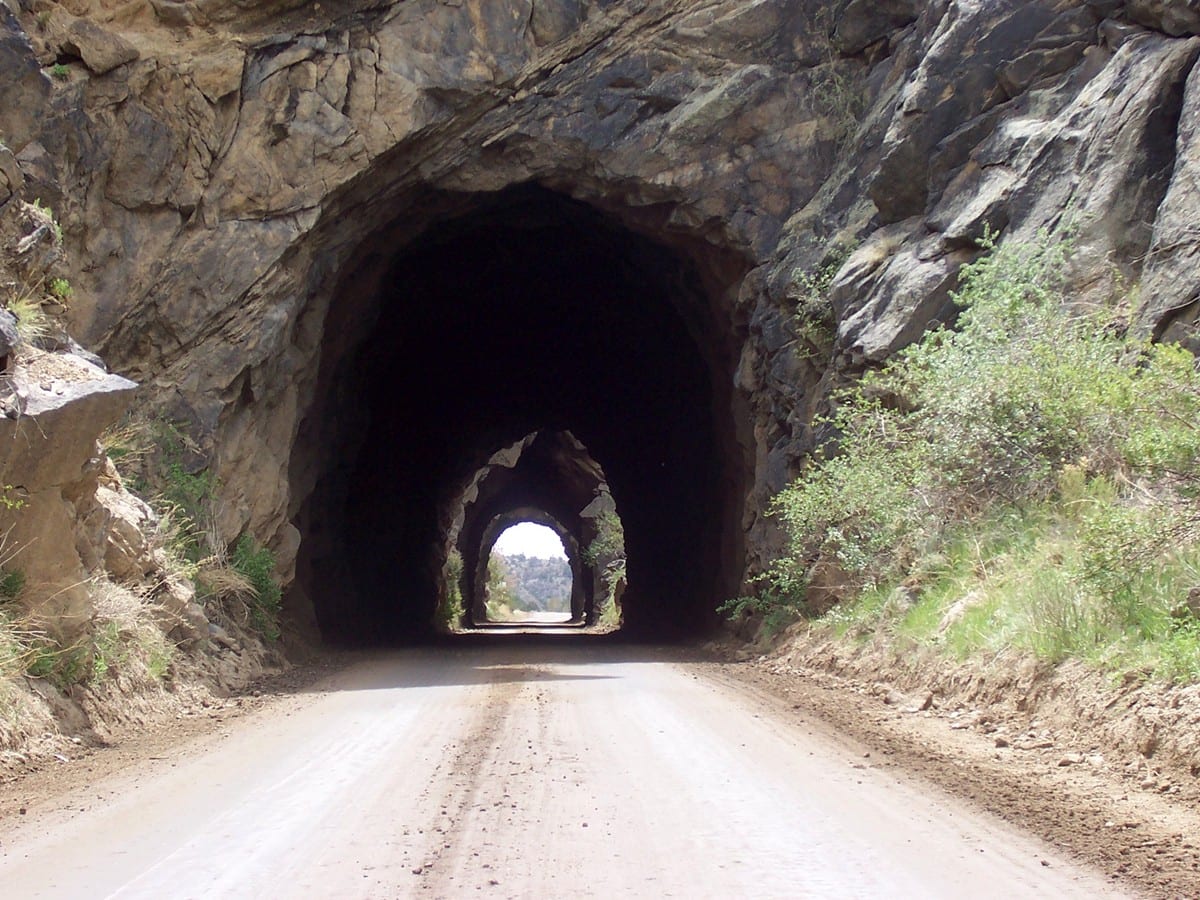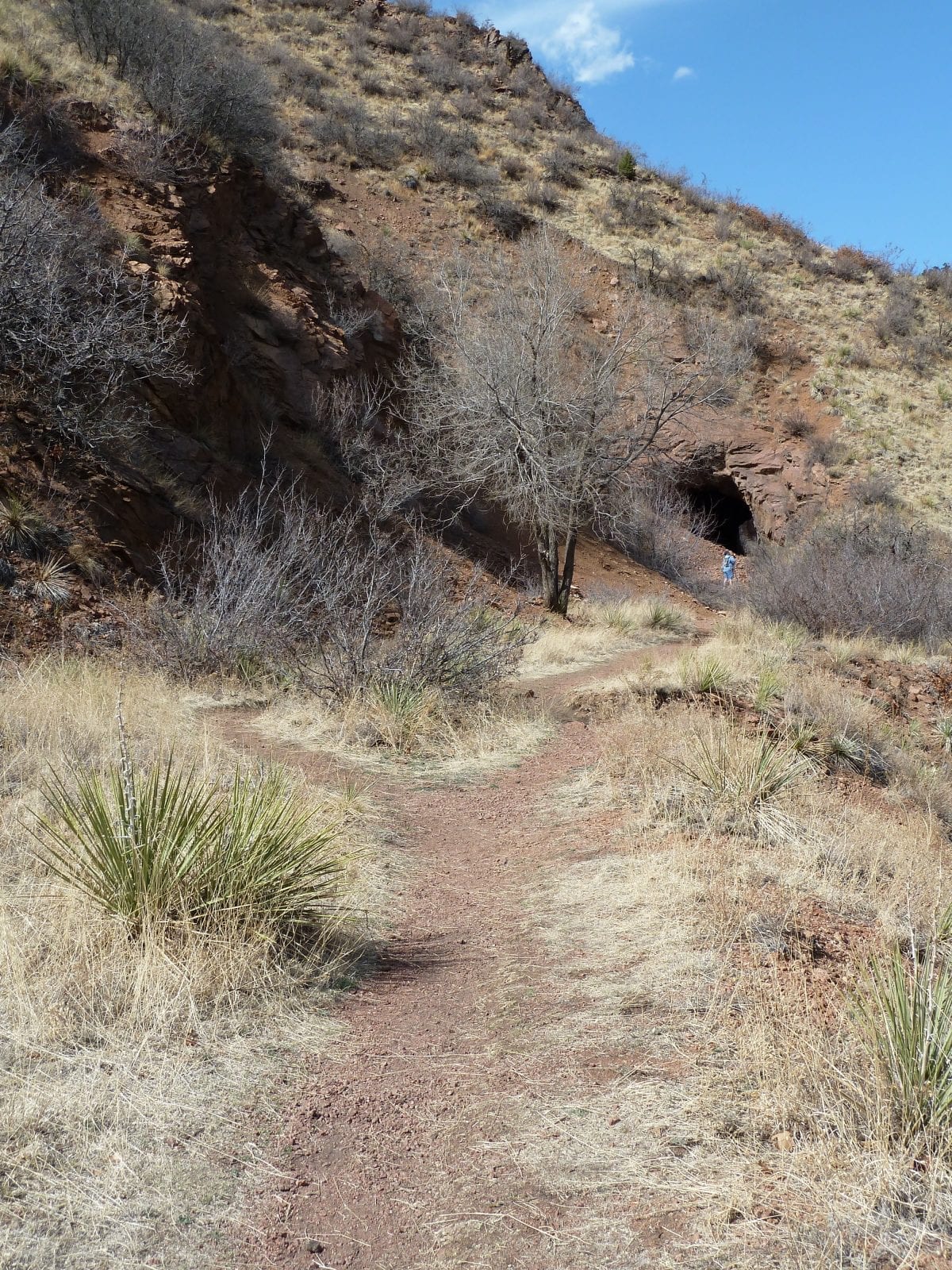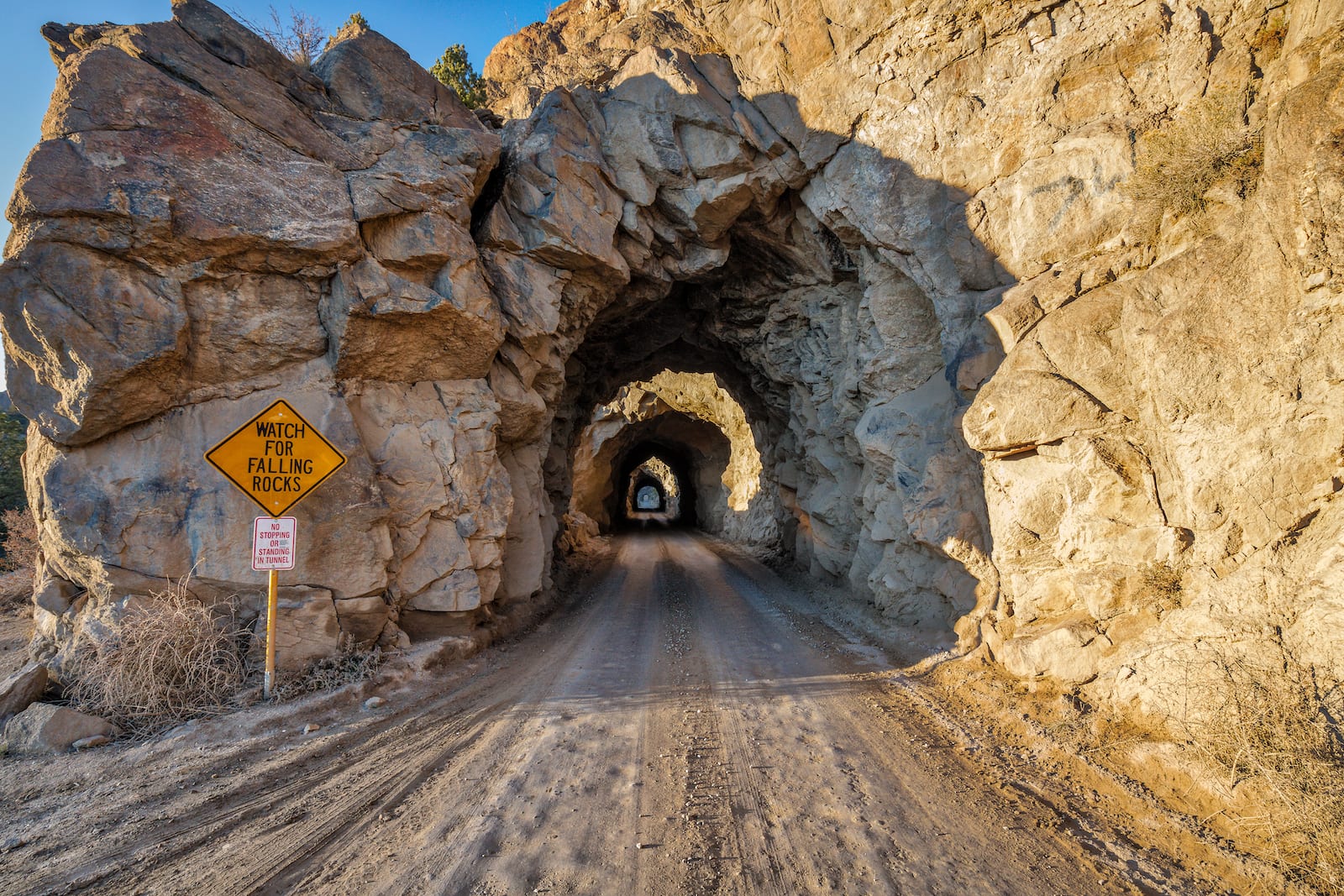 Details
Address: Co Rd 371, Buena Vista, CO 81211
Season: Year round