The "gentle giant" of the Rocky Mountains is both the highest summit and highest point in Colorado at 14,433 ft. Tucked into the gorgeous Sawatch Range of the San Isabel National Forest, this Class 1 mountain is fairly easy by having access to the summit over moderate terrain for novice and expert hikers alike.
Leadville is the nearest town being roughly 12 miles away. Weather changes frequently in the afternoons and the summit is above treeline making the dangers of thunderstorms risky. Keep a close eye on the weather and always be prepared to turn around at any given moment.
Trail Routes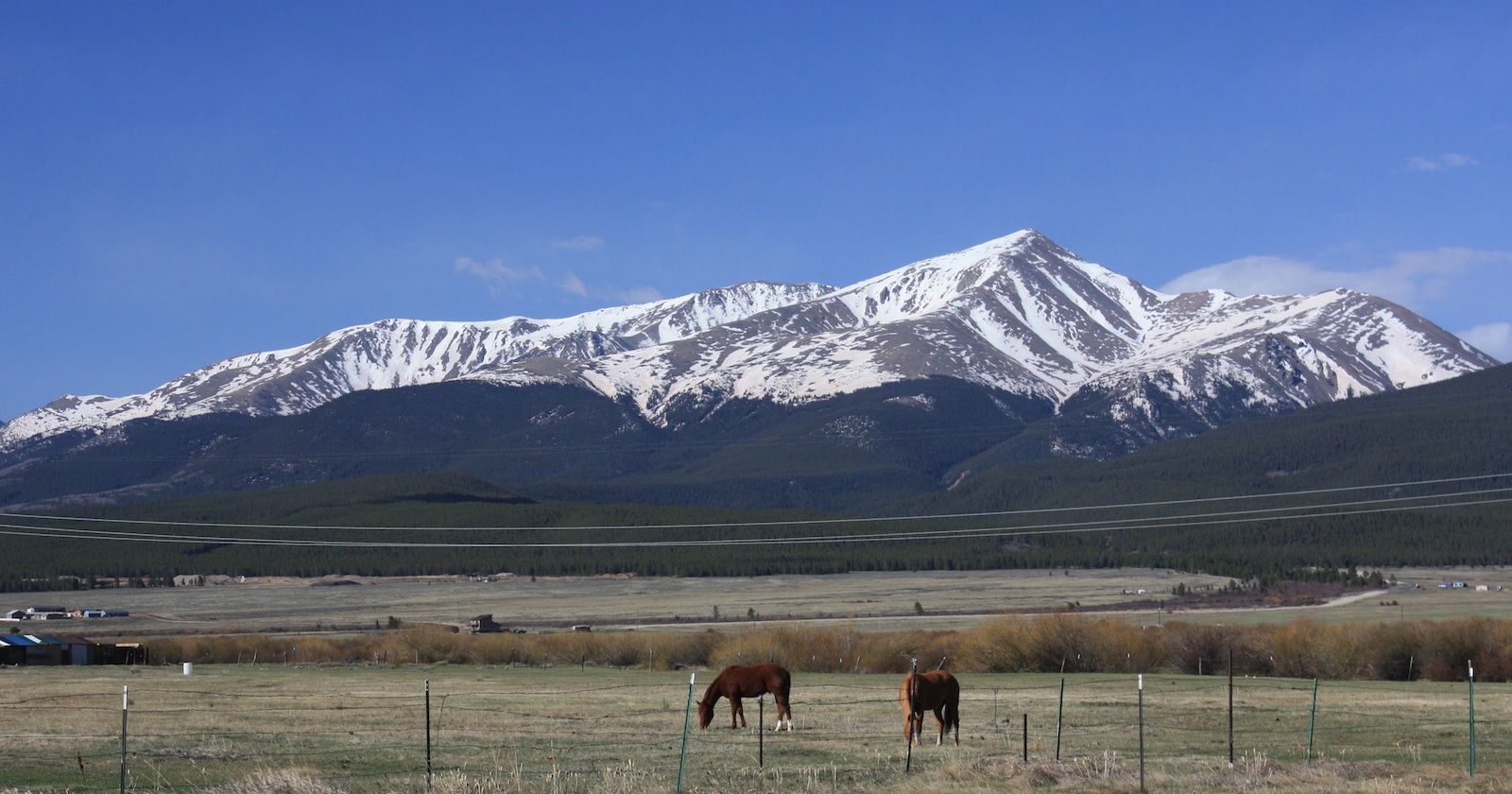 There are the primary routes up Mount Elbert, a North and South trails, as well as a couple others.
There are five different routes for Mt. Elbert with one being snow-only. Both the Nort Mt Elbert Trail and South Mt Elbert Trail are Class 1, Southeast Ridge a Class 2, Black Cloud Trail, and the snow-only route of Box Creek Couloirs at a difficult Class 2.
North Elbert Trail takes visitors along the Northeast Ridge and is one of the two standard routes. Beginning south of Leadville on U.S. 24, turn onto Colorado 300, and turn left onto County Road 11. Once reaching Elbert Creek Campground, the trailhead is on the south side of the road just west of the campground. Restrooms are available in this highly trafficked area and this is a roundtrip of roughly 8.5 miles with a 4400 ft gain.
South Elbert Trail is around 11.5 miles roundtrip if parking at the end of the 4WD road, and 14.5 miles roundtrip if parking at the paved trailhead. To get there, drive south on U.S. 24 from Leadville and turn right at Colorado 82 (Independence Pass). At the 24 Road take a right and a little over a mile up the hill is a paved parking lot on the left.
Those with 2WD vehicles should park here and follow the 4WD dirt road up to the official East Ridge trailhead. If in a 4WD, continue beyond the paved parking lot until reaching Forest Service Road 125.1B taking a left. There are multiple parking spots throughout the area until reaching the 4WD trailhead nearly 2 miles up.
The second of two standard routes, South Elbert Trail and its 4800 ft gain is mostly used as the main winter tail over its North counterpart, but both can be used year-round.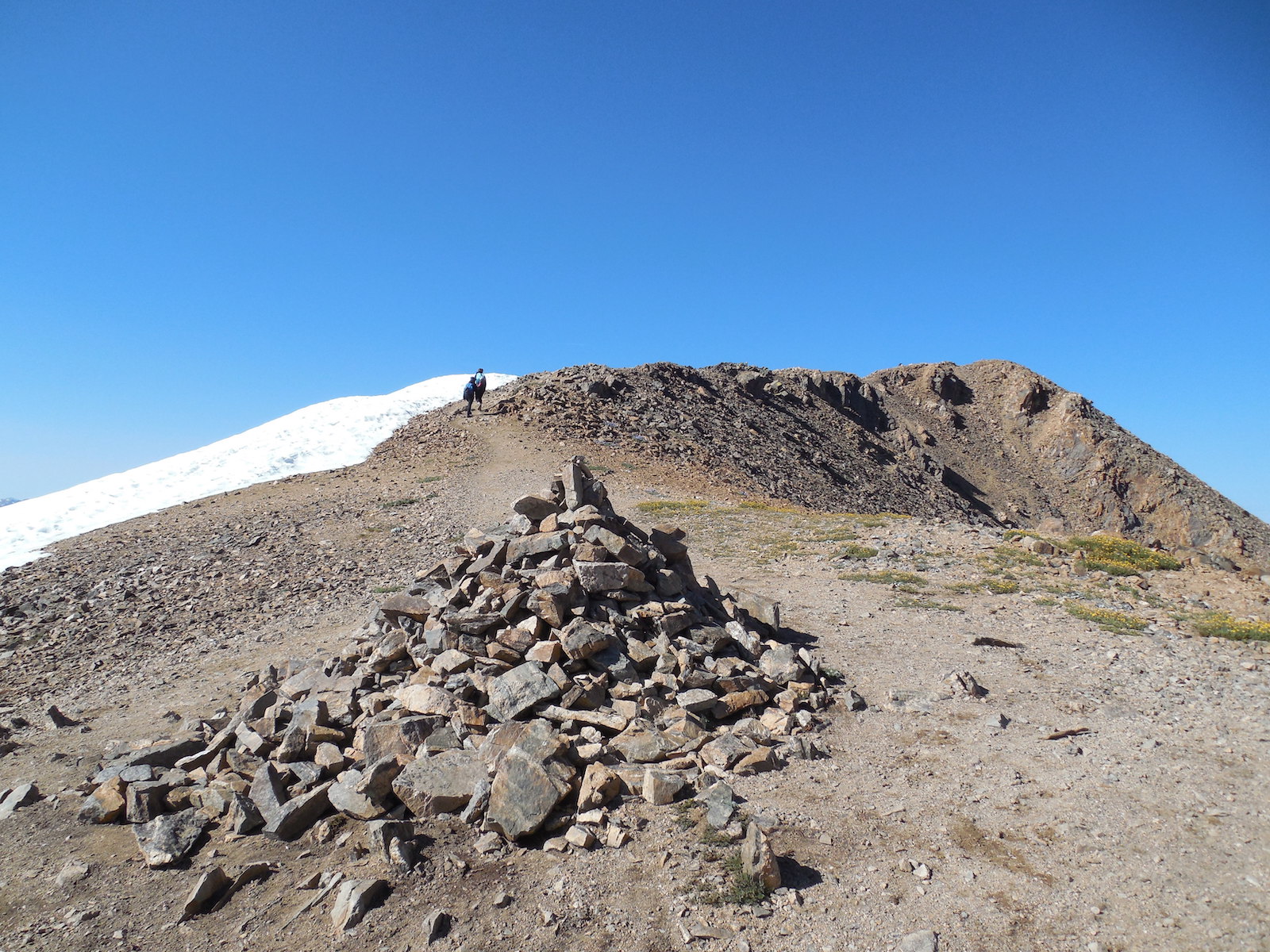 Southeast Ridge trailhead is reached by driving south of Leadville on U.S. 24 to Independence Pass (Colorado 82) taking a right. The signed trailhead is found about 10.5 miles up on the right at a hard-to-see turn.
Black Cloud Trail is a lesser-known route and is recommended for those with experience in navigating areas that aren't well-traveled. With a gain of 4713 ft and roundtrip of about 11 miles, visitors should take caution if using this trail. To reach the trailhead, travel south on Highway 24 from Leadville and take a right onto Highway 82. Continue straight for a little over 10 miles until finding an easily missed parking lot on the right.
Box Creek Couloirs shares the same trailhead as East Ridge and has a roundtrip of roughly 12.5 miles starting from the 2WD paved parking lot and about an 8.5-mile roundtrip from the 4WD dirt road. This is a snow-only route and is highly recommended to attempt this trail during the winter months when snow is present.
Activities
These and other activities are available in the San Isabel National Forest surrounding Leadville.
Backpacking – Slow down and savor the gorgeous scenery by taking advantage of the vast dispersed camping available and moderate terrain for hiking. Always come prepared including extra clothing for weather changes.
Camping – The area has multiple camping options for both RVs and tents. Dispersed camping can be anywhere on public property and is free, but avoid parking lots, near trails, or along the 4WD road.
RV Campsites cost a fee, all of which have pits and drinking water, and can be called ahead for reservations.
Read about the camping near Leadville and Twin Lakes.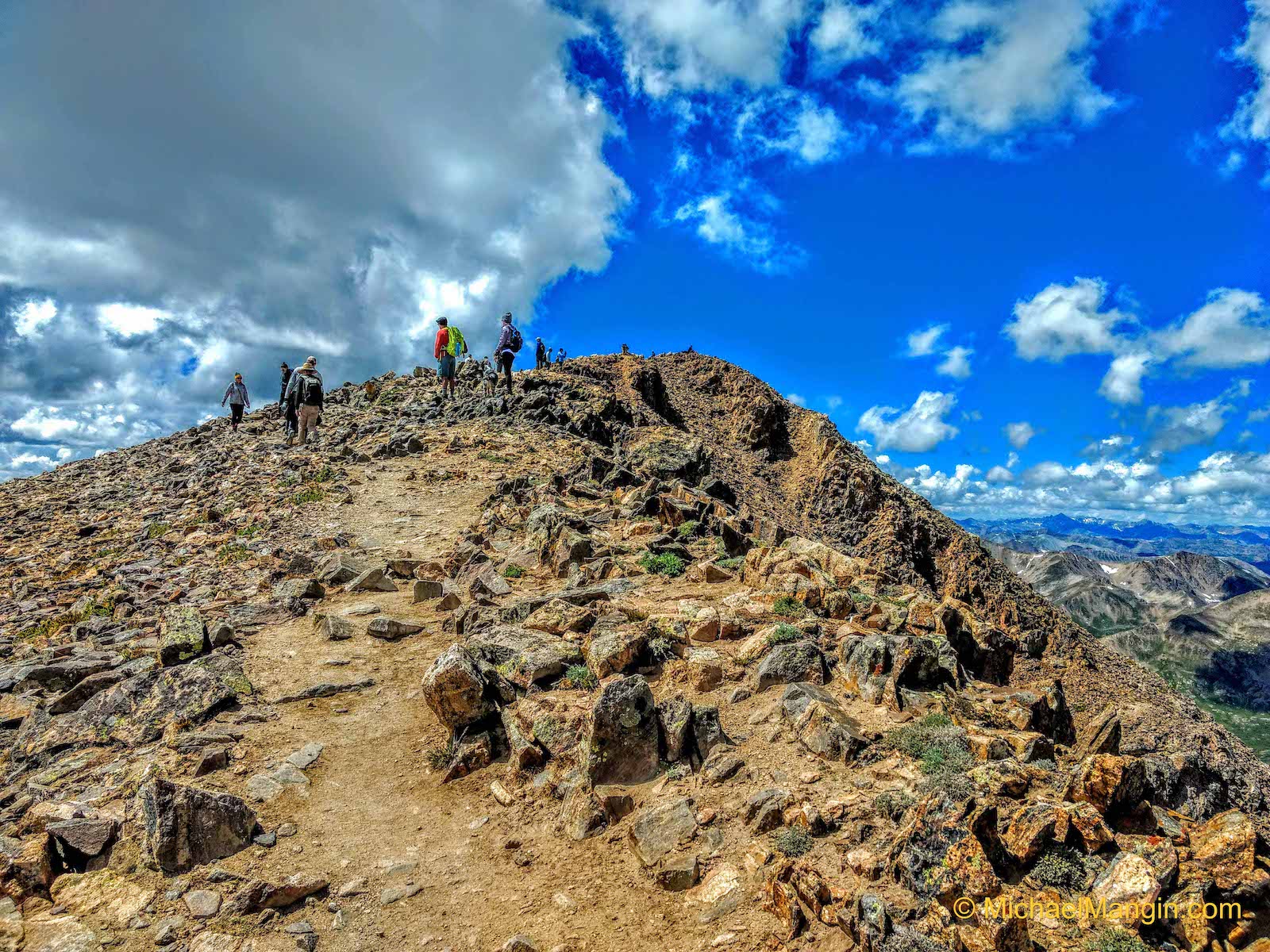 Hiking – With the ease of this mountain using its standard route, hikers are able to truly take in the beautiful wilderness of Mt Elbert. The standard routes can be accomplished without any traditional mountaineering equipment, making this a fun experience for almost anyone.
As with any high-elevation mountain, be aware of possible altitude sickness and changes in weather. Bring appropriate clothing, plenty of water, and snacks.
Horseback Riding – Equestrians are able to take a smooth, breath-taking ride via the conventional trails. Multiple outfitters can be found in Leadville for those wanting guided rides.
Mountaineering – Mt Elbert is a mountain that can be enjoyed year-round due to the low avalanche dangers in the winter months and a decently easy ascent in the summer months. Adventurers can snow-shoe, rock climb, or enjoy cross-country skiing depending on the time of year.
Details
Address: San Isabel National Forest, Lake County, Colorado
Nearby Towns:
Elevation: 14,433 ft (4399 meters)
Pets: Yes – on leash
Season: Year-round