Antero Reservoir in Park County is well known among Colorado fishermen. It's situated in South Park just west of Hartsel, an area known for its excellent lakes and rivers.
The reservoir is open to boating seasonally and fishing year-round. Its shallowness makes it relatively warm for its elevation of nearly 9,000 feet. The Spanish word for "first" is the root of Antero, named so because it's the first upstream dam from the Continental Divide on the Middle Fork of the South Platte River.
Antero was built in 1909 and is owned by Denver Water and overseen by the Colorado Division of Wildlife. There are no fees for fishing. Special events can be held with a permit. Hartsel is the closest town to Antero, about twenty minutes drive. It's surrounded by an open basin with rolling hills and situated by the Pike National Forest.
Activities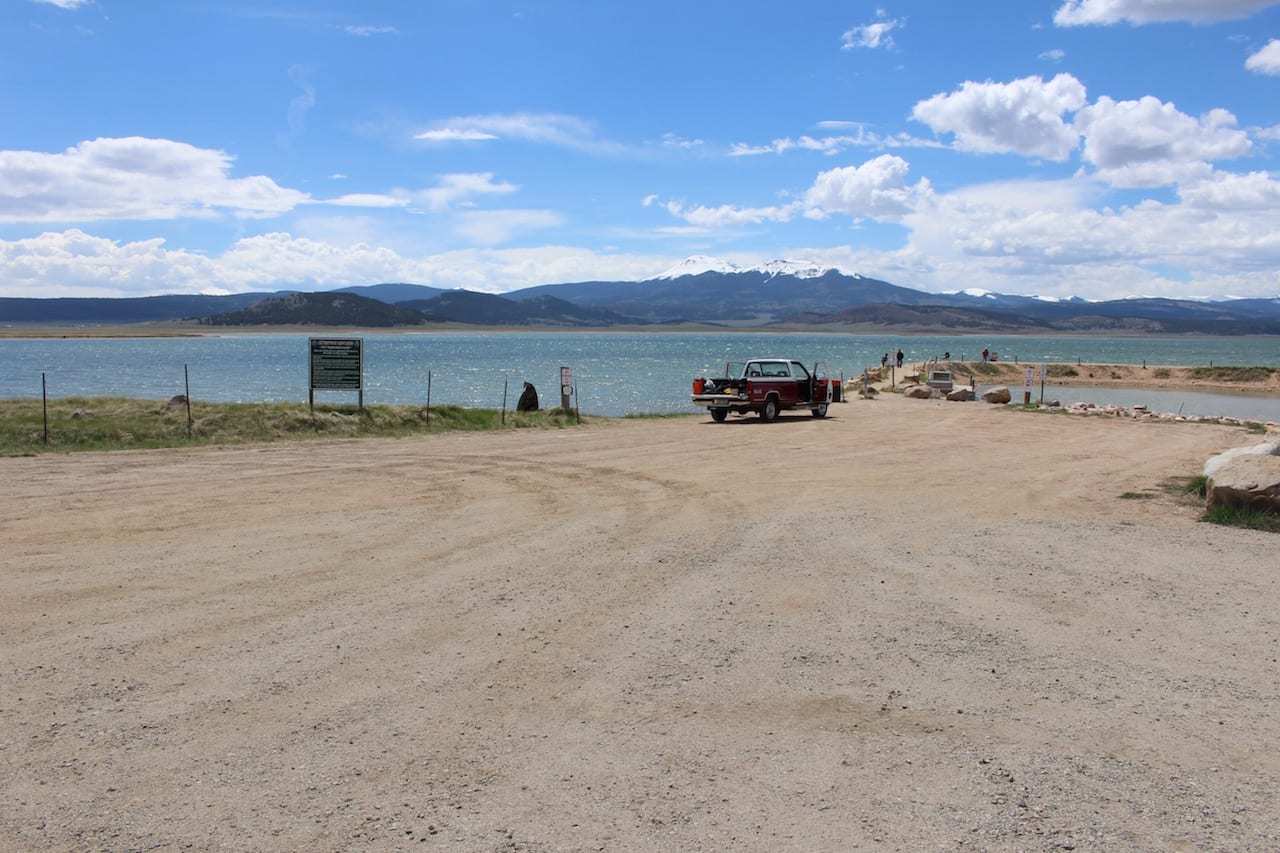 Boating – Motor boats are permitted. The surface area is 2,500 acres. There are regular aquatic nuisance species inspections at the boat ramp. All trailered watercraft, and anything powered by gas, diesel or electric-powered will undergo search for foreign species.
Camping – Campground is lakeside with 38 campsites, featuring fire rings, tables and vault bathrooms. It's located at the south side boat ramp.
Read about the camping near Hartsel and South Park.
Fishing – You can fish all the lake, including off the pier. The trout limit for bag and possession is two.
Hiking – You can walk around the lake.
Picnicking: – The north side day-use area is available for picnics with tables available.
Winter Recreation – Ice fishing is available in the winter.
Details
Address – Highway 24, Hartsel, CO 80449
Season: Year round
Map: Motor Vehicle Use Pike NF (PDF)