If you're ready to witness views of the Arkansas River, Mosquito Range, and the Sawatch Range from a whole new angle, the Granite Via Ferrata is here to please. Adding to the world's list of 1000+ Via Ferrata trails, the Granite course is one of Colorado's newest.
For those who aren't acquainted with this type of sport, a Via Ferrata is an exciting and adrenaline-inducing activity that marries rock climbing, and mountaineering. Using a variety of different tools such as rungs, rails, cables, bridges, and occasionally ziplines, visitors move across a cliffside with the help of a guide.
The Course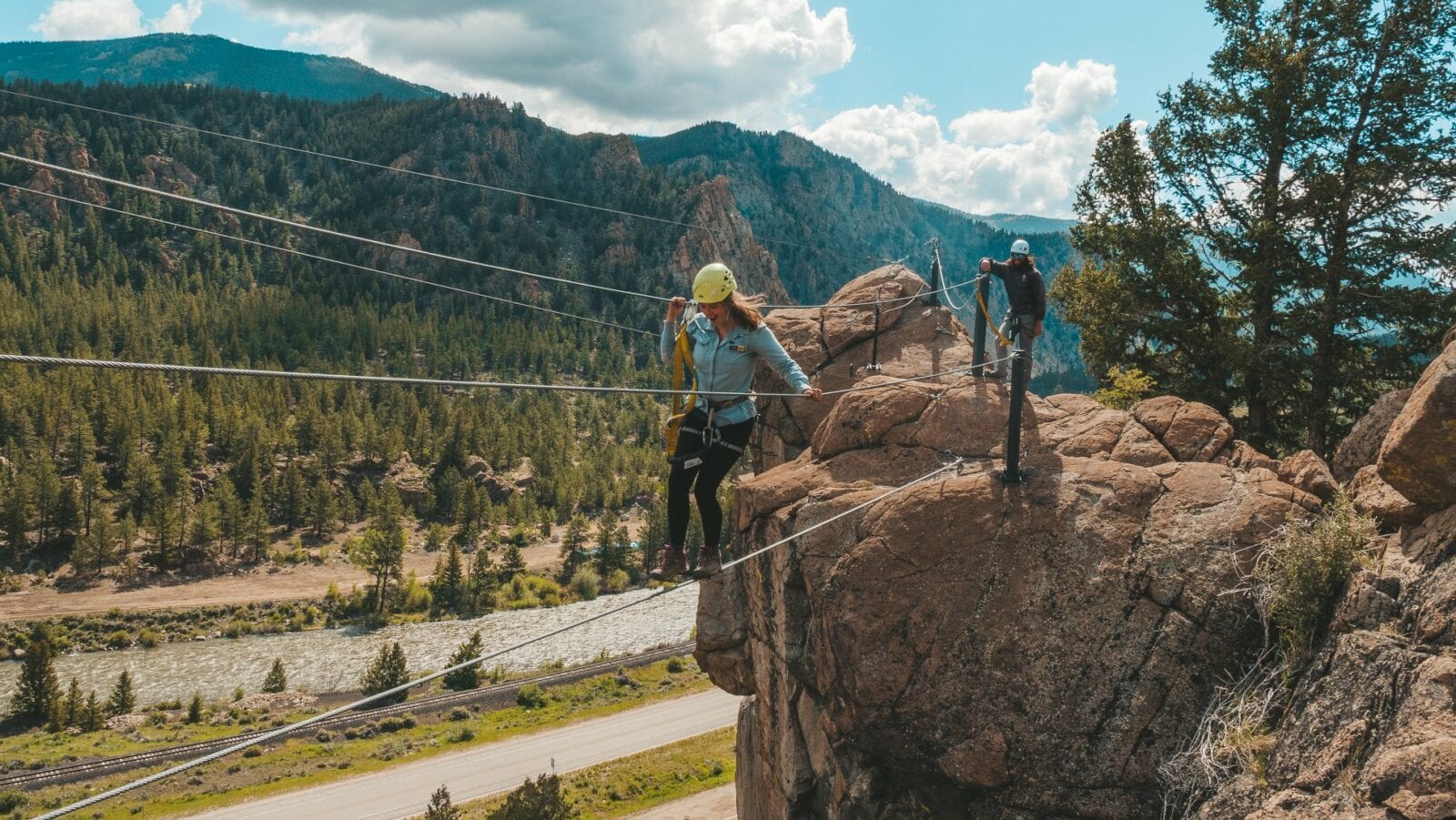 The Granite Via Ferrata course is situated at the bottom of the over-14,000 foot-tall Collegiate Peaks and provides travelers with great views while trekking through the Rocky Mountains. This course's trail is more complicated than the Mount Evans Via Ferrata, so first-timers should expect an intense experience.
There are two thrilling ziplines, followed by a trek through the Arkansas River Valley by the cliffside to start this course. The tour lasts about 3 hours and involves climbing over 300 feet above the ground. Participants should dress appropriately for the weather and activity level. Hiking shoes, a jacket, and athletic clothing are good choices, and bring along a backpack and sunscreen.
Details
Address: 40579 US-24, Buena Vista, CO 81211
Phone: 970-423-7031
Season: May 1 – September 6 | 8: 30 AM | 12:30 PM | 3:30 PM
Requirements: 12 years and older | 40 lbs minimum | 250 lbs max
Website: coloradoviaferrata.com…