[Home on Collegiate Peaks Byway. Photo: Kent Kanouse] One of Colorado's newest scenic byway, Collegiate Peaks stretches about 57 miles and travels through highways 285 and 24. Identified in the late 2005, it got its title due to the several nearby mountains that mostly have names of prestigious universities like Mt. Oxford, Mt. Harvard, Mt. Columbia, Mt. Yale and Mt. Princeton.
Driving the Collegiate Peaks Byway
It starts from the town of Granite and ends in Salida (north to south) or vice versa, and would take about 2 hours to finish. Depending on one's starting point, its entirety is definitely a scene to behold. If beginning from the north, you'll take Highway 24 south past Buena Vista, where it turns to Highway 285. Take south to Salida for amazing views along the whole way.
Recreation on Collegiate Peaks Byway
Ensconced on the west side are the great fourteeners of the Sawatch Range, some of which are already mentioned above, while in the east side sits the Arkansas River Headwaters National Recreation Area. Aside from mining ghost towns, other interesting historic sites also abound along the way, such as the Old Nathrop Schoolhouse, the Gas Creek School, the Buena Vista Heritage Museum and the Hutchinson Ranch.
This scenic byway is navigable in almost any season, but stands out during autumn months. Roads are passable by all vehicles, as it's a paved highway the whole way.
Surrounding national forests offer great 4×4 roads, where Jeep and ATV rentals are available in the town of Buena Vista and Salida. In addition to the amazing views, there are also a plethora of outdoor activities that can be enjoyed, such as biking, hiking, fishing, white-water rafting and bathing in the hot springs. Gift shops, art galleries and fancy restaurants are also easily accessible.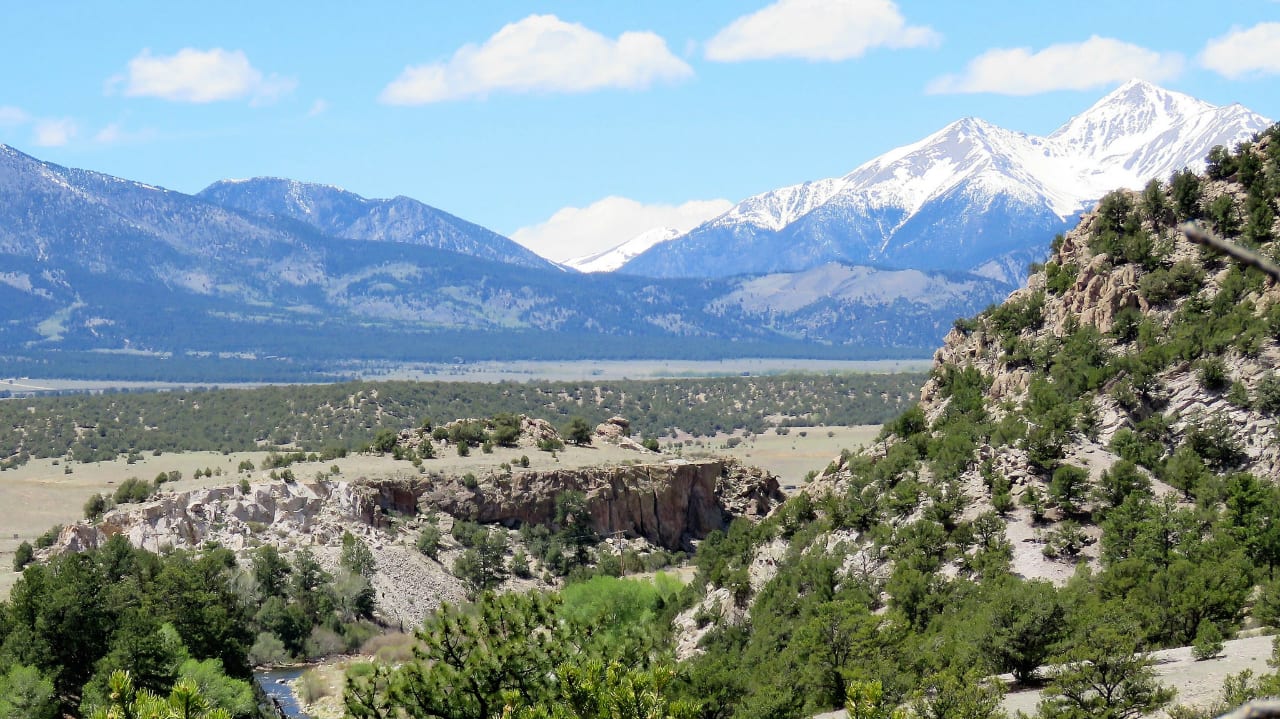 Details
Passes by: Buena Vista, Nathrop
Season: Year round
Length: 57 miles
Roads: 2WD
Map: Collegiate Peaks Byway (png)
Website: codot.gov/…