Established in 1917 as the Baldpate Inn, the Seven Keys Lodge has become an iconic part of Estes Park's past. You can get in touch with nature, learn about the park's history, and breathe fresh air at this seasonal mountain retreat, which is only open in the summertime.
The Lodge is known for its collection of over 30,000 keys in its "key room", which is an amusing sight while sipping on a cocktail. Pets are not allowed to stay on the property. There are many great things about staying on-site, such as free parking, free Wi-Fi, and cabins.
Summer — Inn Rooms and Cabins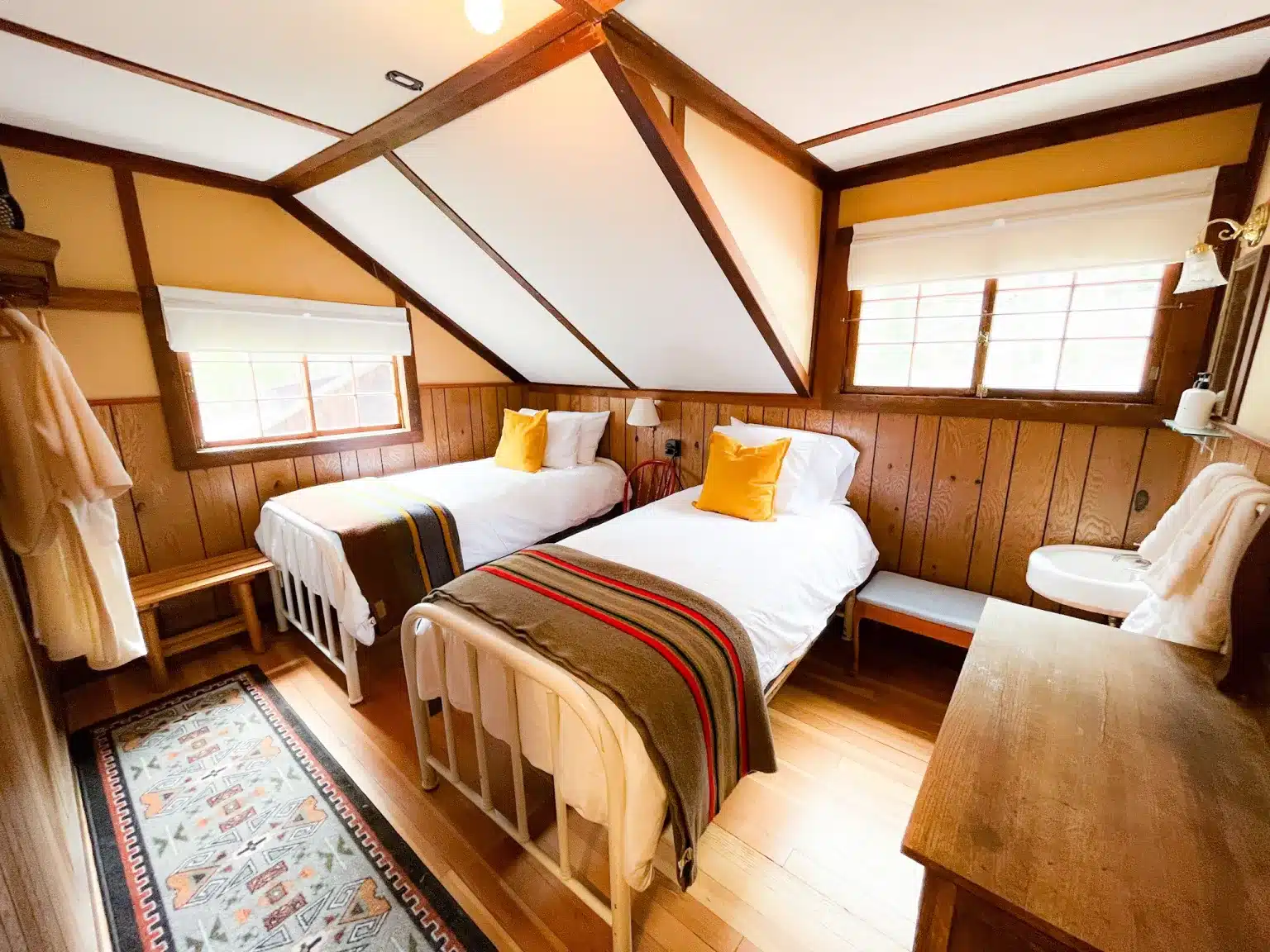 There are 12 bedrooms in the main lodge. Two of them include private bathrooms with showers and clawfoot tubs. Room 1 features a private bathroom with a toilet and no shower. In the remaining rooms, guests used communal restrooms similar to those found in hostels.
Book one of the four cozy cottages to suit your group's needs. These rooms only include kitchenettes with mini-fridges and coffee machines; no TVs are included.
Wrangler Cabin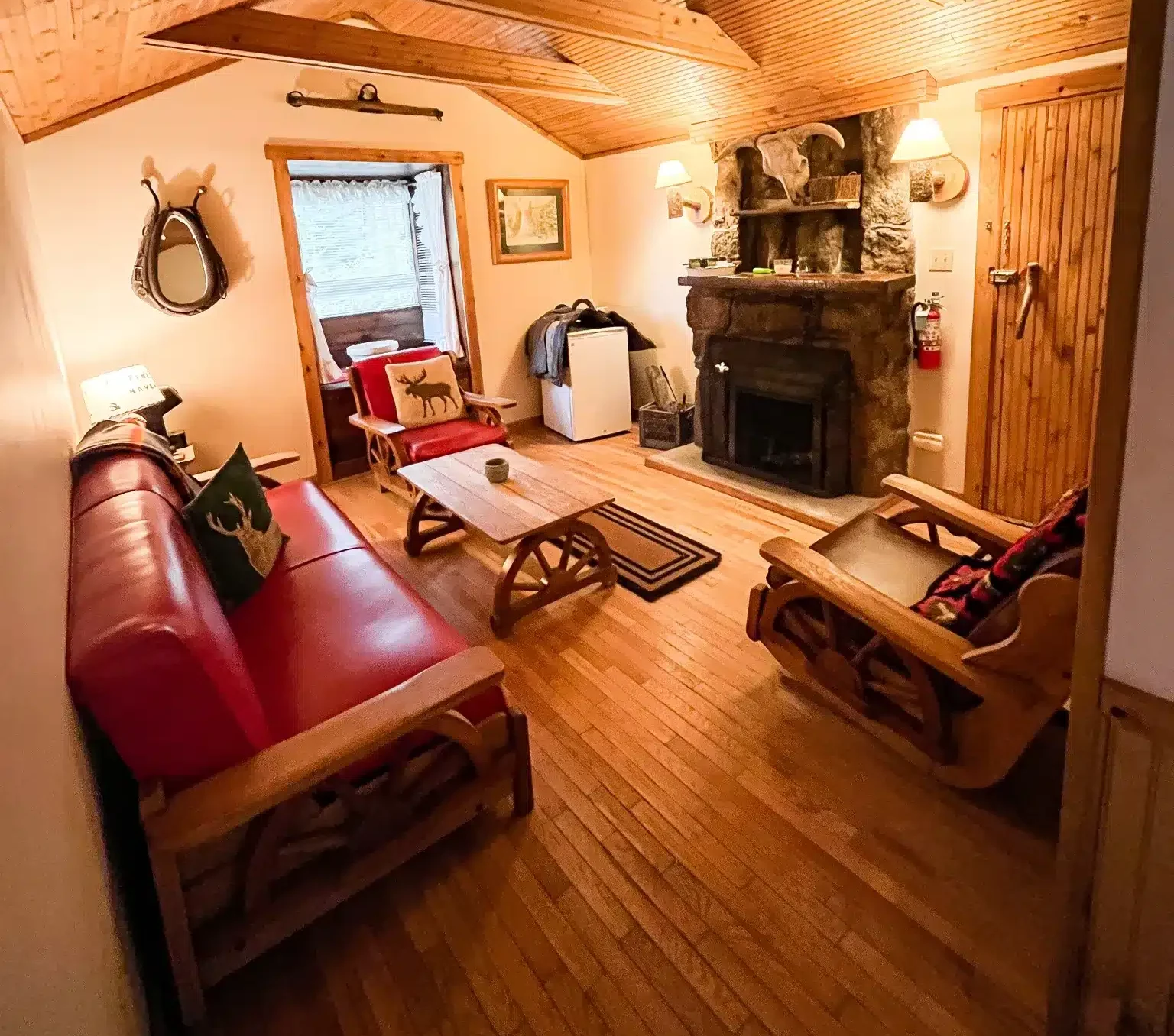 Tucked away in the forest, this adorable little red home has a cozy living area complete with a fireplace fed by wood. Guests can relax in the privacy of their room's bathroom, which has a deep, vintage soaking tub and a separate shower. This cottage has enough sleeping space for four thanks to its two bedrooms.
Two Sisters Cabin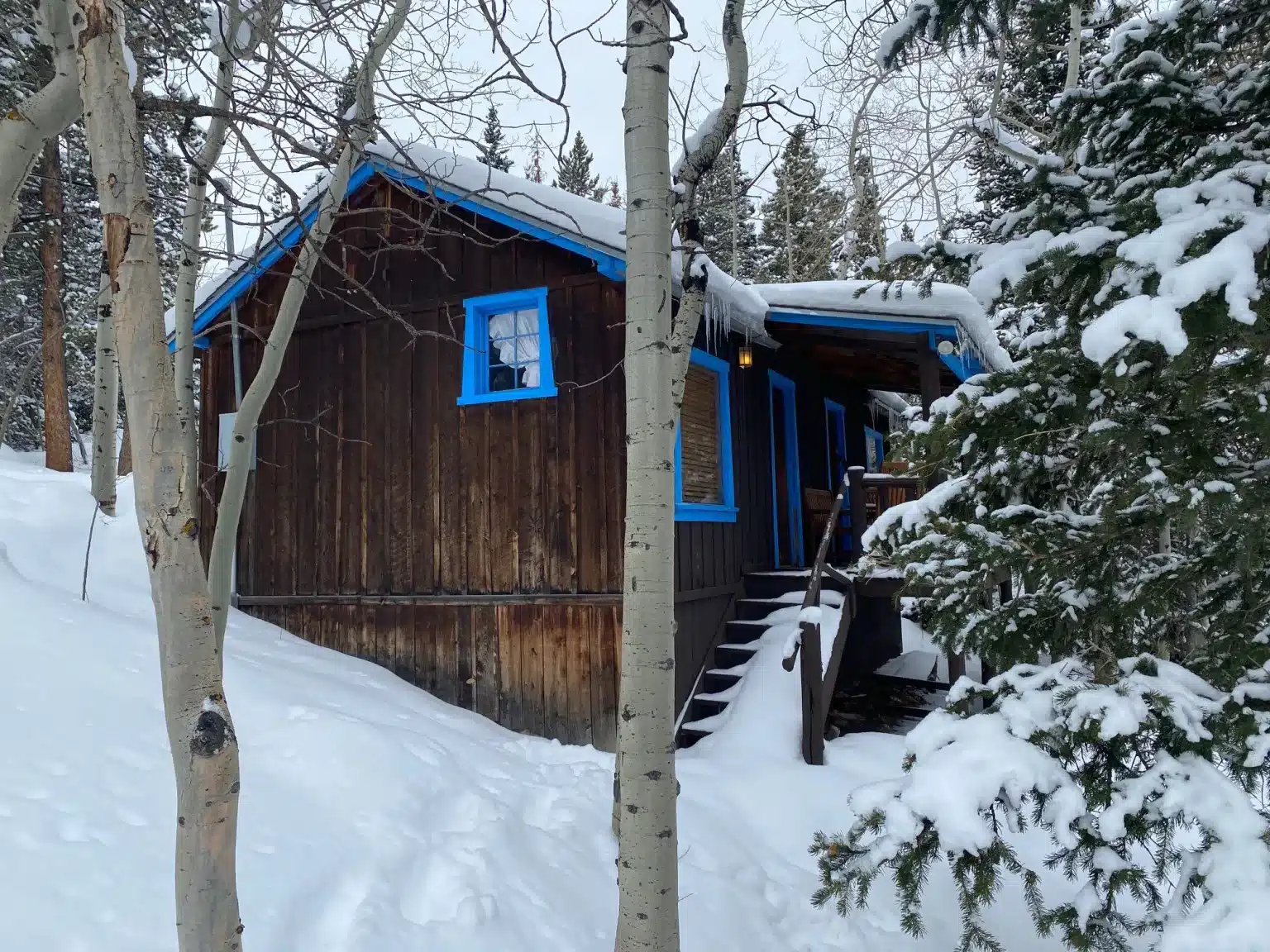 Take a rest after a long day in the comfort of this luxurious cabin with its gas fireplace, jacuzzi tub for two, enormous double-headed stone shower, and expansive front porch. There's enough space for two people in this cabin.
Pine Top Cabin
This cottage has a queen-sized canopy bed, a couch, a gas fireplace, and a private bathroom with a standard shower. There is enough for two in this little cottage.
Valley View Cabin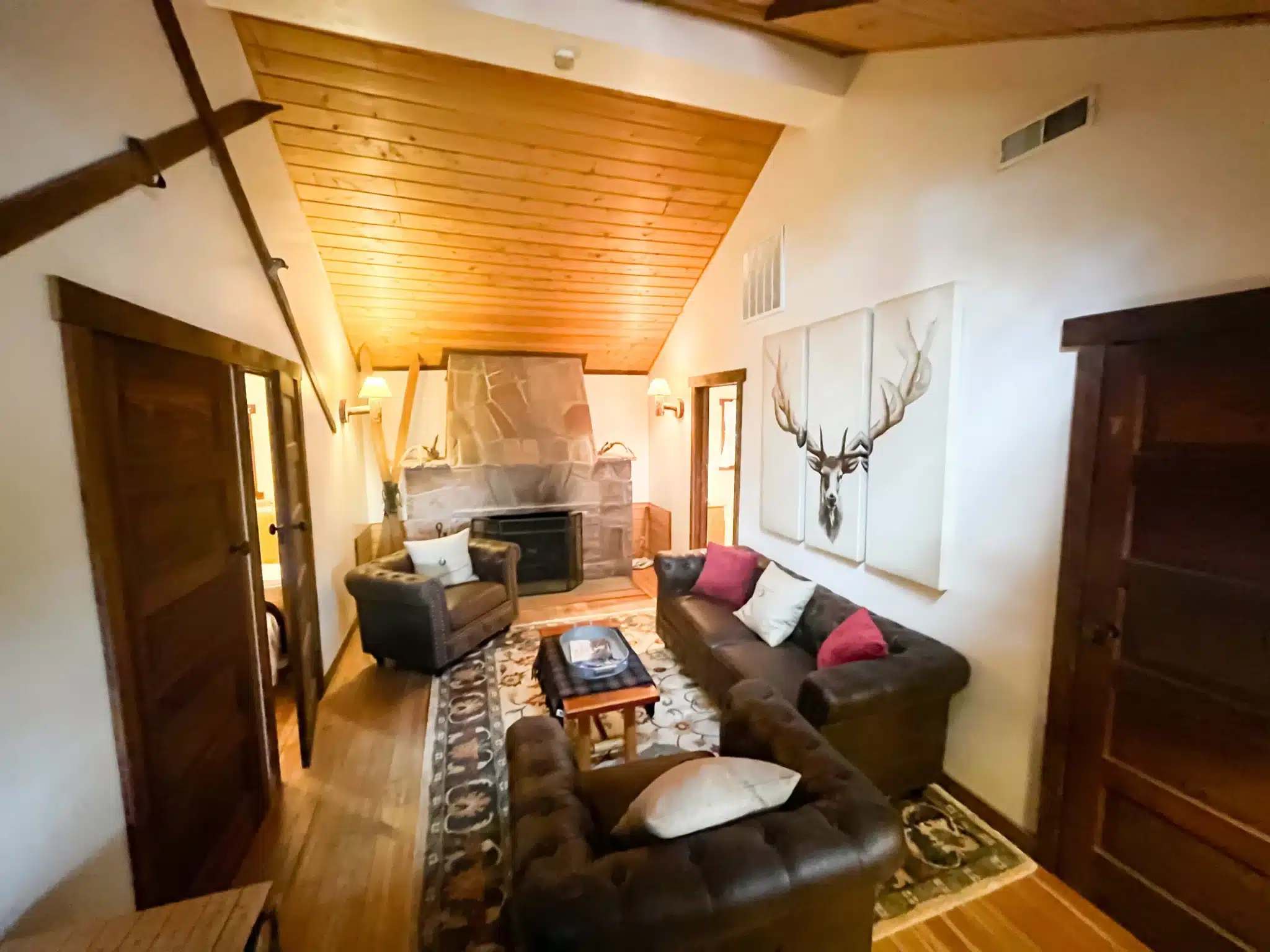 This three-bedroom home has a porch and a living area with a native stone fireplace and a vaulted ceiling. There are enough beds in this cabin for six people.
Check prices, availability or book Seven Keys Lodge
Dining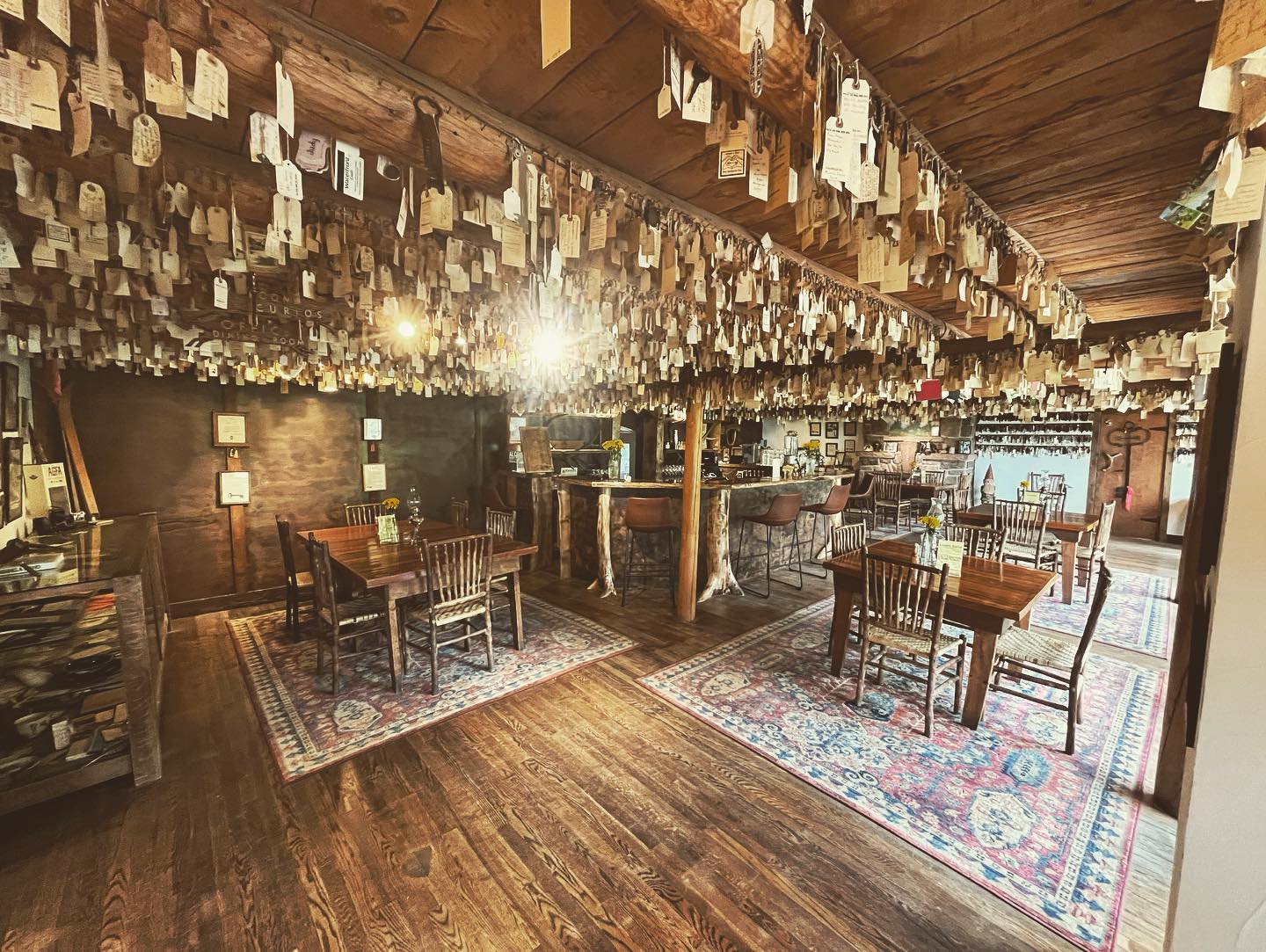 The establishment comes with a fantastic on-site restaurant. The food served during Sunday brunch combines the best breakfast and lunch dishes. Everything is buffet-style, so take as much or as little as you choose. Bloody Marys can be made to order, and Mimosas will be available. Remember that breakfast is provided free of charge with your reservation.
Details
Address: 4900 CO-7, Estes Park, CO 80517
Phone: 970-586-5397
Season: Summer
Pets: No, not permitted
Website: sevenkeyslodge.com