West Magnolia is a gem for recreation in the Roosevelt National Forest. Camping, biking, and hiking at the main attractions. The turn-off is situated two miles south of Nederland on Highway 172.
The gates on the campsites are closed until June or later, but you can still camp there before then, you just have to walk in. The first campsites are about a five-minute walk, and all of them are within one mile of the road.
There are no restrooms anywhere. Please be responsible and carry out your trash and leave no trace.
Activities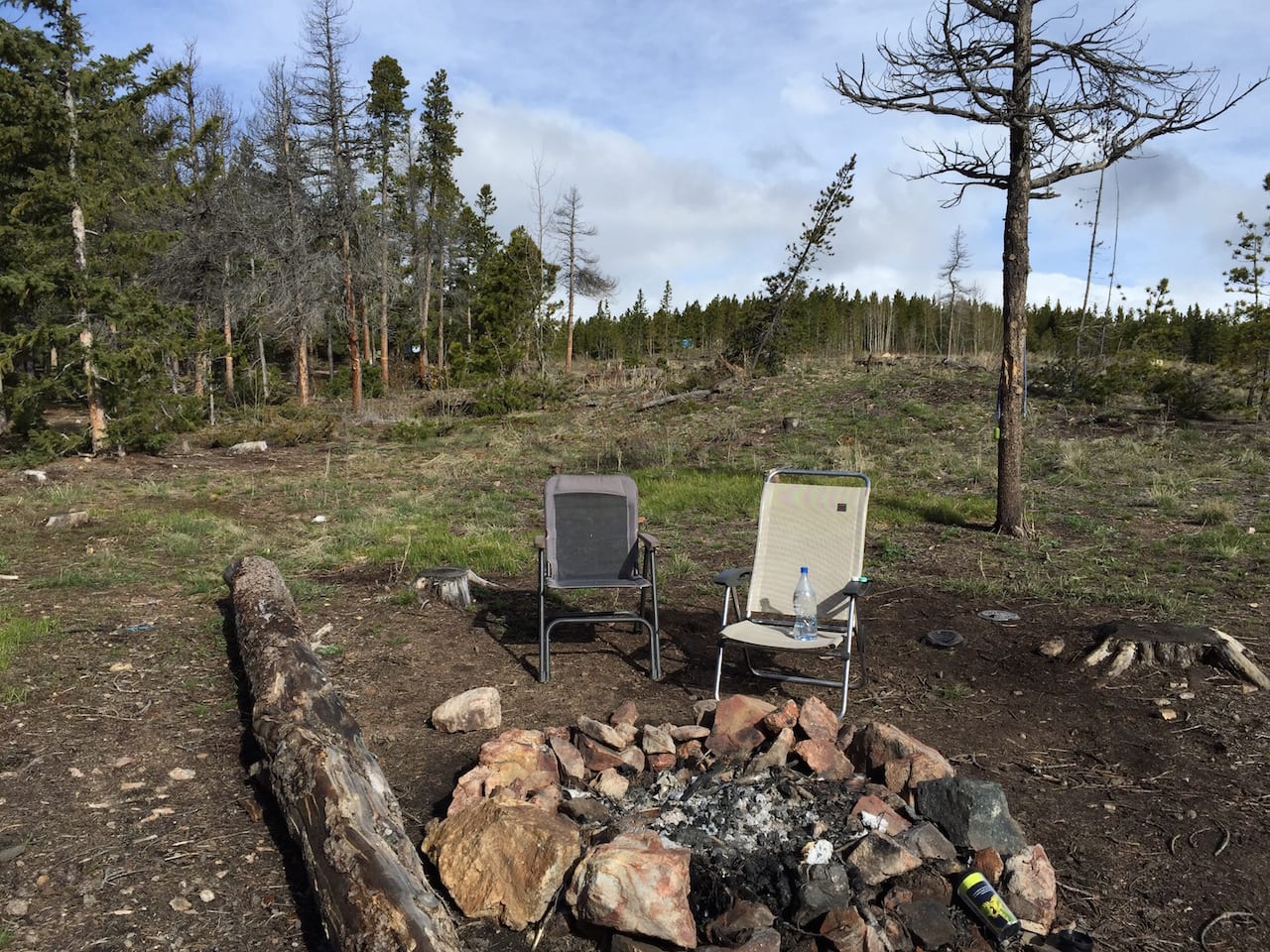 Biking/Hiking/Horseback Riding – There are eight miles of multi-use trails that wind throughout West Magnolia at around 9,000 feet above sea level.
Camping – Twenty-two campsites are located within one mile of County Road 132W. You can camp in designated sites only, within fifty feet of the numbered marker.
OHV – Off-highway vehicles are permitted on roads within West Magnolia. They must stay on legal routes designated for motorized use.
Winter Recreation – Cross-country skiing and snowshoeing are available when there's snow on the ground.
Read our article on dispersed camping at West Magnolia.
Details
Address: County Road 132W, Nederland, CO 80466
Season: Year Round
Map: Motor Vehicle Use Map – Boulder, Nederland
Website: fs.usda.gov/…