The Cache La Poudre River National Heritage Area (CALA) is a 45-mile stretch of land with historical significance as well as natural beauty. It showcases 19th century canals, irrigation ditches, and life for early settlers and includes all the land that falls within the historic 100-year flood plain of the Cache La Poudre River.
It is overseen by the Poudre Heritage Alliance, who is dedicated to preserving, protecting, and promoting this land for future generations.
History
It started with the Upper Cache La Poudre River, which begins in the Rocky Mountains and then makes a 7,000-foot drop to the Great Plains. The river itself is about 125 miles long and flows eastward from its source. In 1986, it was officially designated a Wild and Scenic River by Congress.
This designation included only 75 miles of the picturesque river above Poudre Park, Colorado, northwest of Fort Collins. It was not until 1996 that the Corridor was established by law and recognized for its historical importance.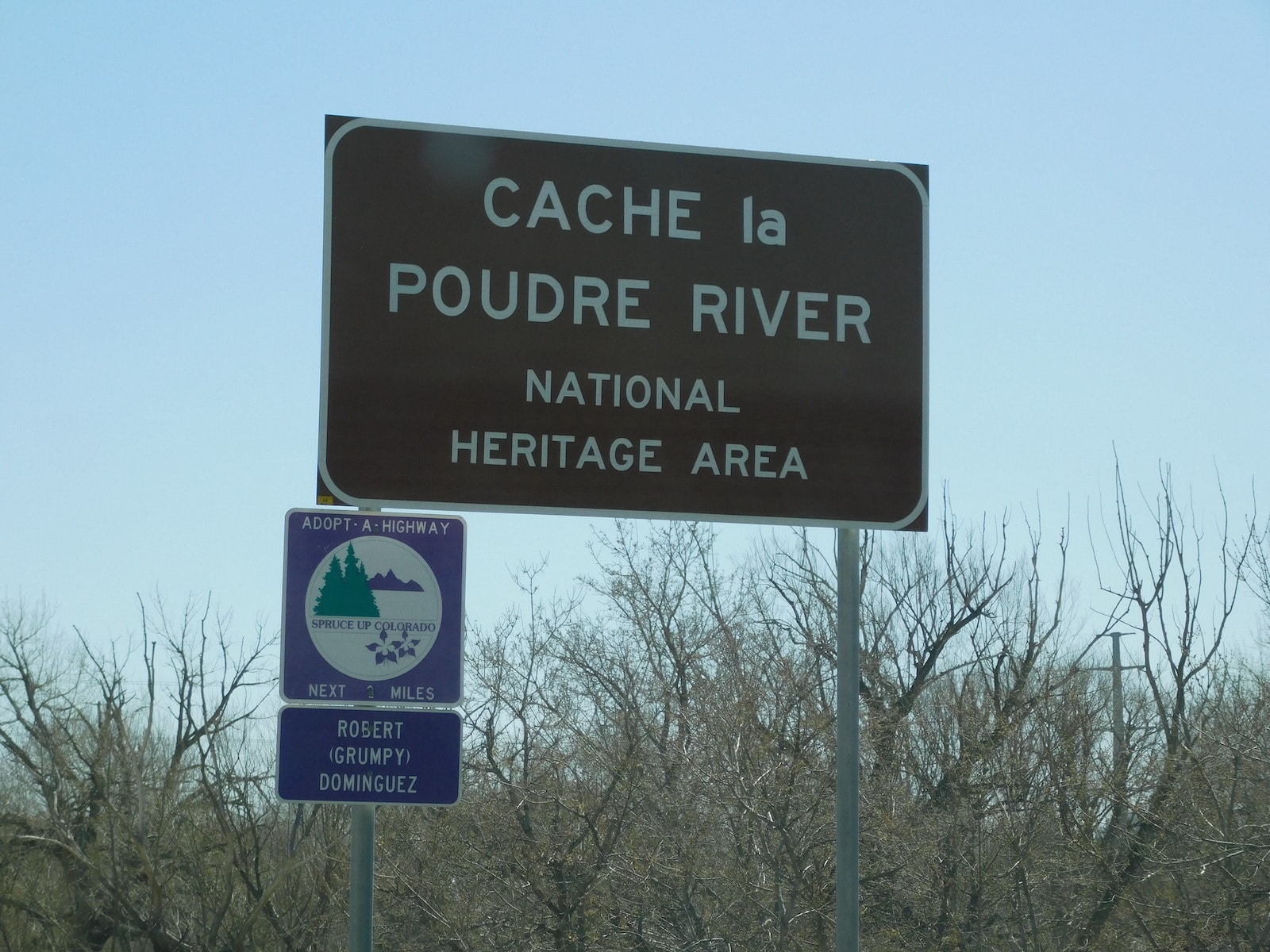 The Poudre Heritage Alliance worked diligently with the National Park Service to survey the land in a series of five separate studies, while waiting for Congress to revise legislation that would allow the site to become an officially designated National Heritage Area. In 2009, the legislation finally passed and the Cache La Poudre River Corridor received its designation.
What to Expect
There is plenty to do and see in the Cache La Poudre Corridor National Heritage Area. It is a beautiful blend of history and nature that takes visitors back through time to the days of early settlers.
Before you set out on one of the trails, know what to expect.
Bugs and snakes can pop up, be prepared
Bring sunblock if you're planning a long hike
Visitor centers are open to answer questions
Trails are easily accessible and good for all skill levels
Special exhibits provide information at important sites
It's open year-round and is family-friendly. Visit throughout the seasons and enjoy everything the area has to offer.
Attractions
As a designated national heritage area, there are a number of educational and national sites to explore. Many include informational kiosks that provide information on the site's significance.
Kaplan-Hoover Bison Bonebed
Missile Silo Park
Site of a WWII POW Camp
Great Western Sugar Beet Flume
Watson Lake
Picnic Rock Natural Area
1883 Water Works
Fort Collins Museum of Discovery
Fort Collins Whitewater Park
Frank State Wildlife Area
River Bluffs Open Space
Boardwalk Park Museum
Centennial Village Museum
Poudre Learning Center
Some attractions, such as the Great Western Sugar Beet Flume, are listed as national historic landmarks. Explore history and nature in one setting.
Activities
With the area open year-round, visitors can enjoy both summer and winter activities.
Boating
Camping
Bicycling
Hiking
Fishing
Sledding
Birdwatching
Whitewater rafting
Snow shoeing
Cross country skiing
Other winter sports
Museums and Historical Attractions
Getting There
The Cache La Poudre River Corridor National Heritage Area starts on the east side of the Roosevelt National Forest in Larimer County and ends just east of Greeley, Colorado in Weld County, at the confluence of the South Platte River. There are numerous points of access, such as public parks along its route.
Details
Address: Highway 14, Larimer County to Weld County, Colorado
Season: Year round
Website: nps.gov/places/cache-la-poudre-river-national-heritage-area.htm