Uravan, CO is an abandoned uranium mining town in Montrose County. What used to be a thriving mining town with thousands of residents and bustling businesses is now a ghost town and what is called a "Superfund Site".
Originally started by the U.S. Vanadium Corporation in 1936, the town was established to extract the prevalent vanadium ore in the area. Between the years 1936 and 1984 mining plant milled 42 million pounds of vanadium. The slightly radioactive byproducts were deposited above the Dolores Canyon next to the mill. A reclamation project was put into place in 1983 to help restore the canyon back to its original glory.
Its biggest claim to fame is the town as the site of the Manhattan Project, the site where the bomb that eventually dropped in Hiroshima was made.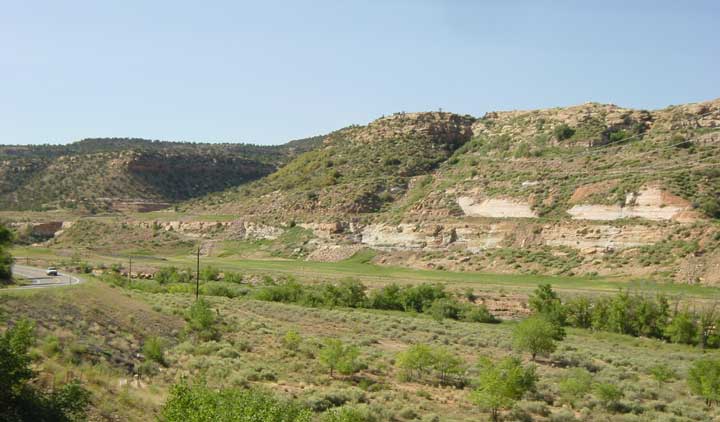 Main Attractions
Hanging Flume Overlook – While there isn't much to see and do here, a unique feature to see is the Hanging Flume Overlook along Highway 141 (the Unaweep-Tabeguache Scenic and Historic Byway). The dramatic viewpoint is found along the edge of the canyon and is the overlook to the Hanging Flume. Considered an engineering marvel, the Hanging Flume was built to transfer water to placer gold mining. It is listed on the National Register of Historic Places.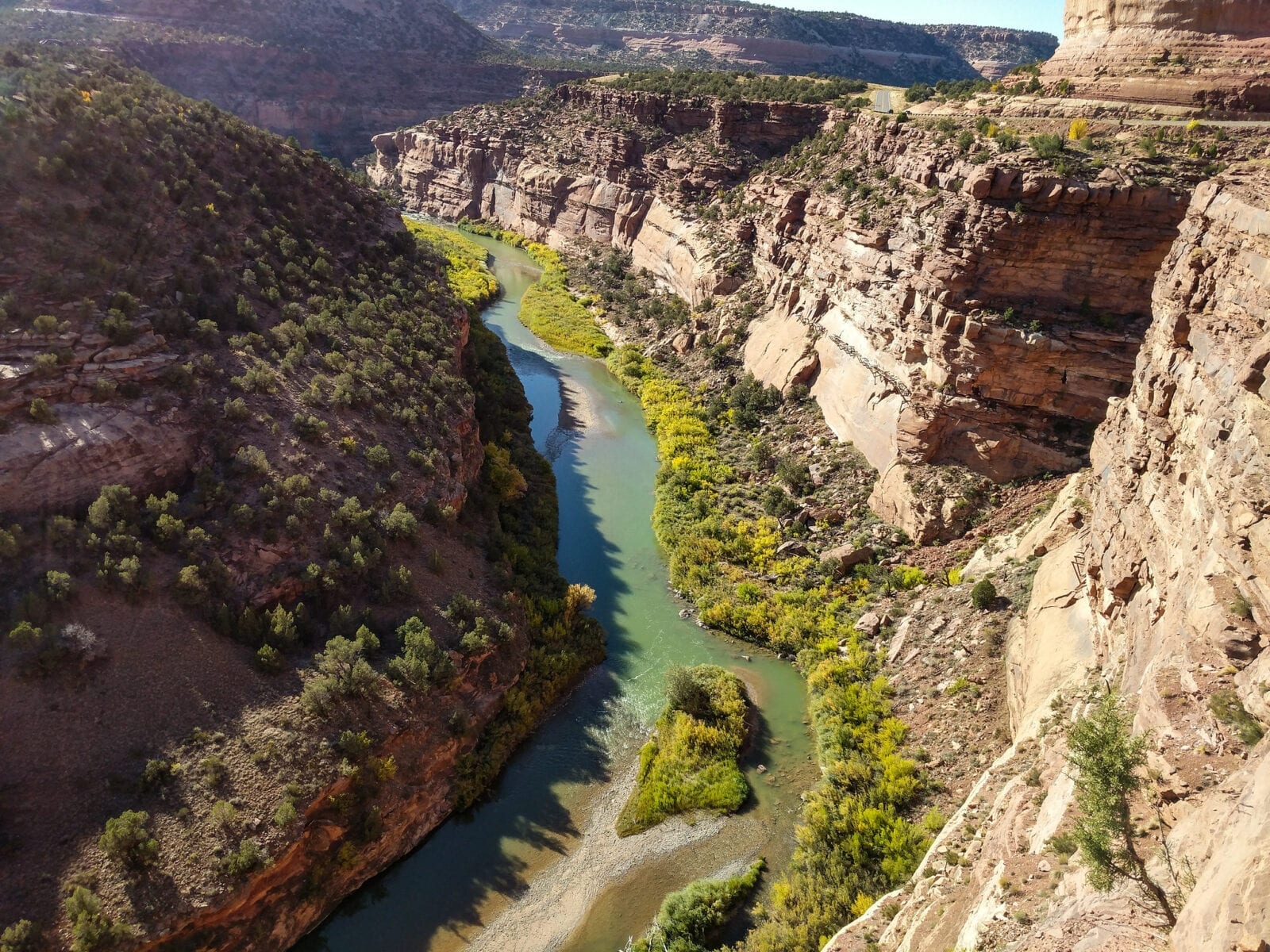 Recreation
No real recreation is available in Uravan.
Accommodations
Special Events
There are no special events in town.
Activities near Uravan
Landmarks:
Scenic Drives:
Towns: